Heya! Today I decided to do Dublin-Chicago as American 93. Here are some screenshots from my journey
.
Todays flightplan. TMI is 282 and Nat Track Bravo is what we will be using.
B MASIT RESNO 56/20 56/30 53/40 50/50 KOBEV YQX
EAST LVLS NIL
WEST LVLS 310 320 330 340 350 360 370 380 390
EUR RTS WEST DEVOL
NAR N128B N130C
It is highlited in black here: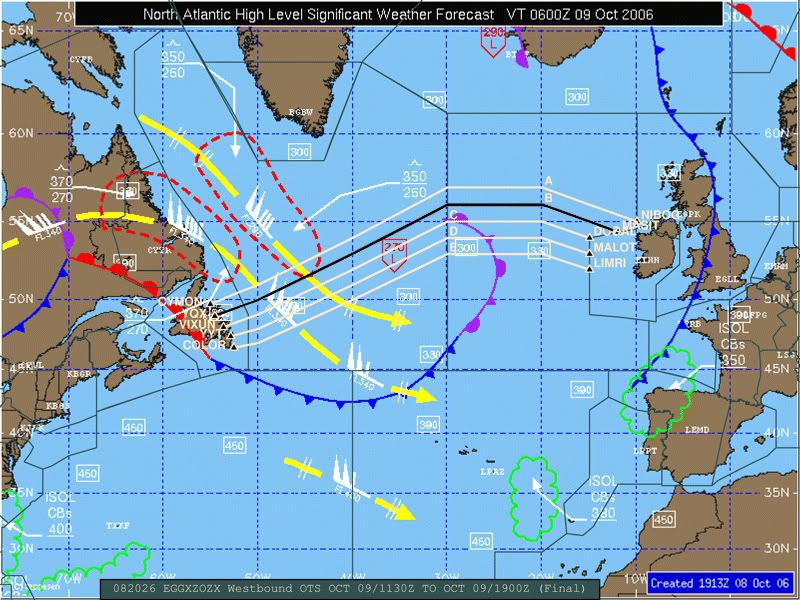 And todays real flightplan:
Ident/FlightID AAL93
Status FILED
Facility LLON
Equipment Prefix H
Type B763 (Boeing Company Model 767-300)
Equipment Code /Q (/R with Reduced Vertical Separation Minimum)
ProposedDepTime 09:45 AM GMT (0945Z)
ActualDeptTime N/A
ETA N / A
ActualArrTime N/A (Z)
Dept (EIDW) DUBLIN
Dest (ORD) CHICAGO O'HARE INTL
Route of Flight EIDW..DUB.UL975.DEVOL.UN546.MASIT..RESNO..5600N/02000W..5600N/03000W..5300N/04000W..5000N/05000W..KOBEV..YQX.N128B.EBONY..ALB.J82.JHW.J554.CRL..PMM.PMM5.KORD/0746
Speed 0476
Alt 32,000
Getting ready to go. FP Filed on VATSIM.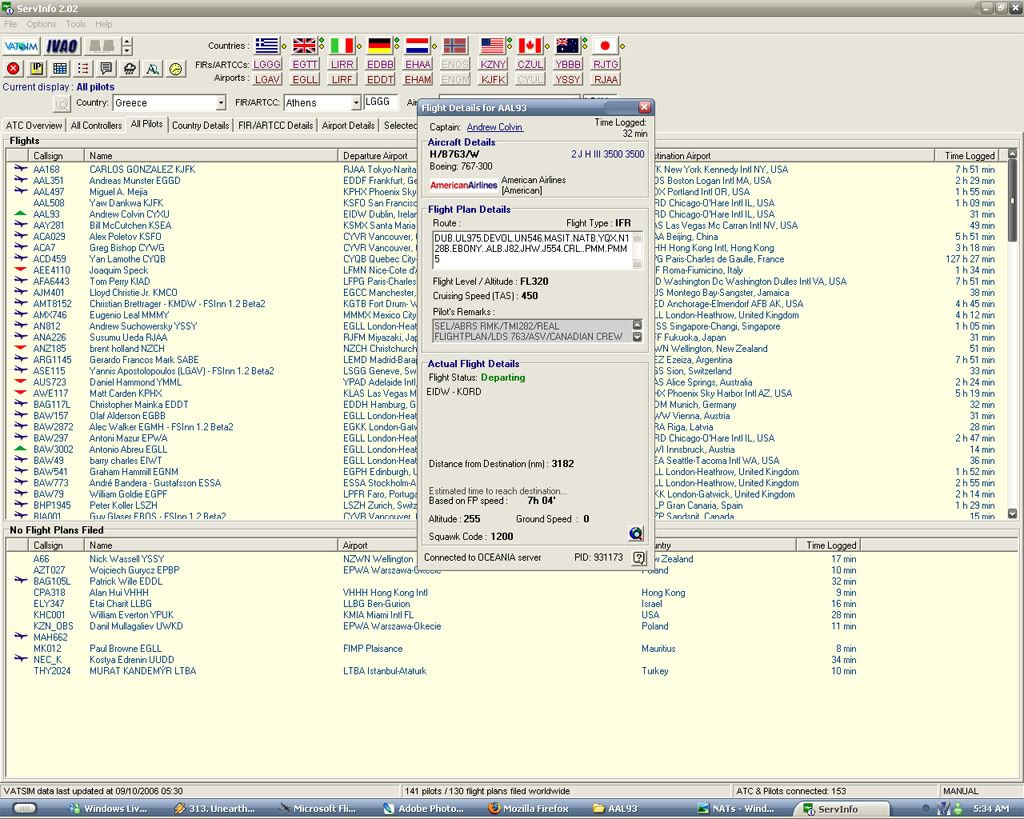 Everything is looking good 30 minutes before departure.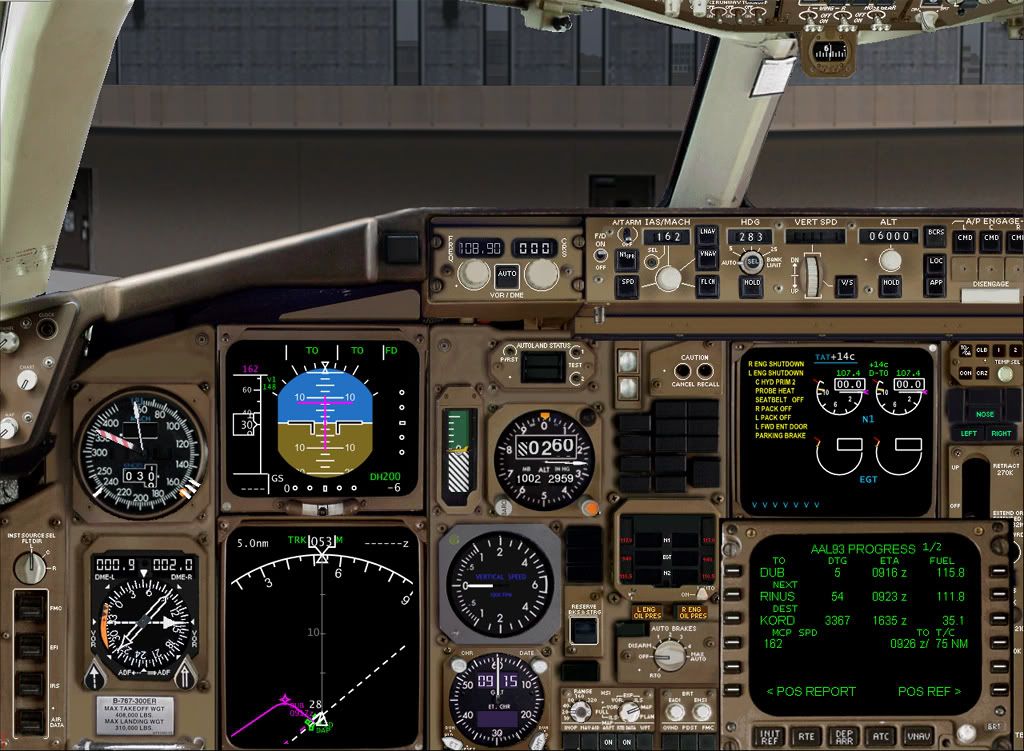 Passenger took this before boarding, real registration for today was N387AM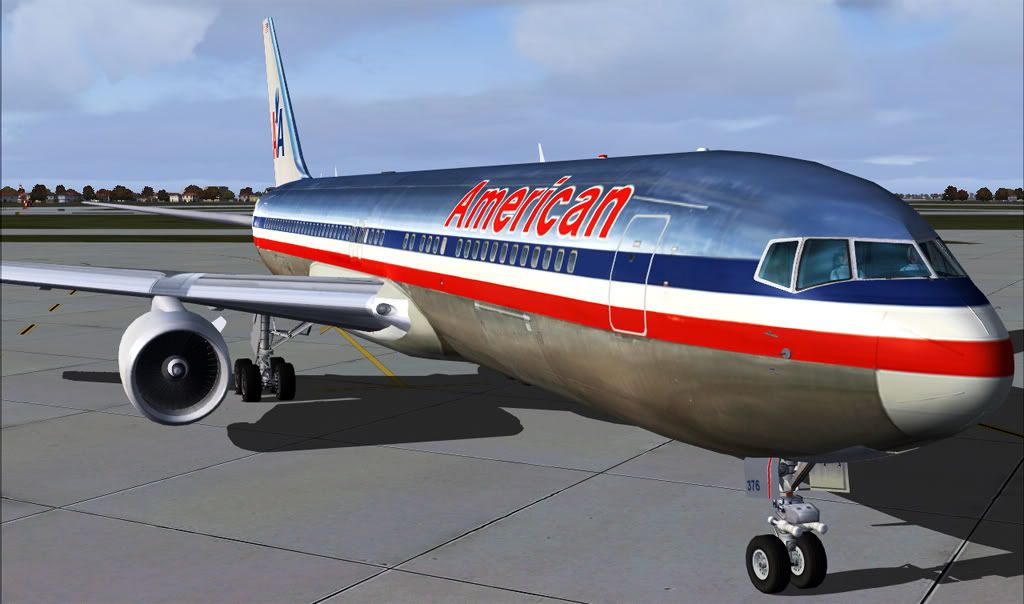 Pushing-back from the gate.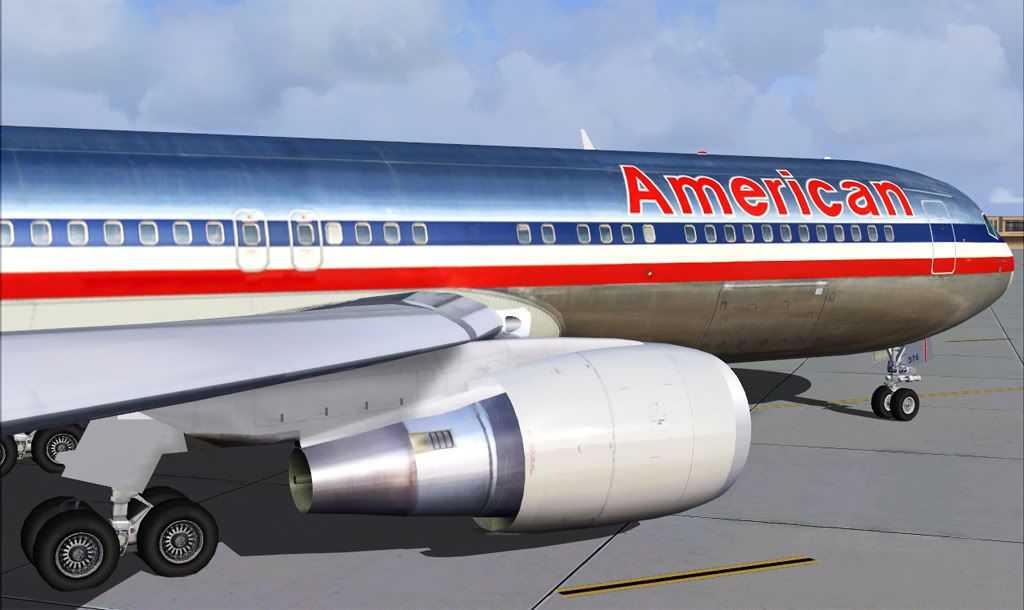 About to enter the runway.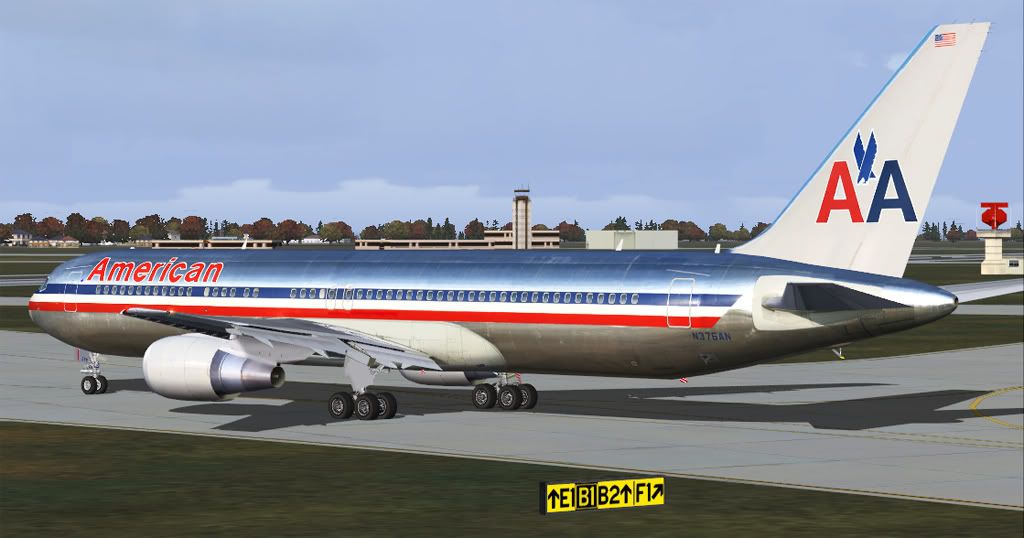 Ready to go!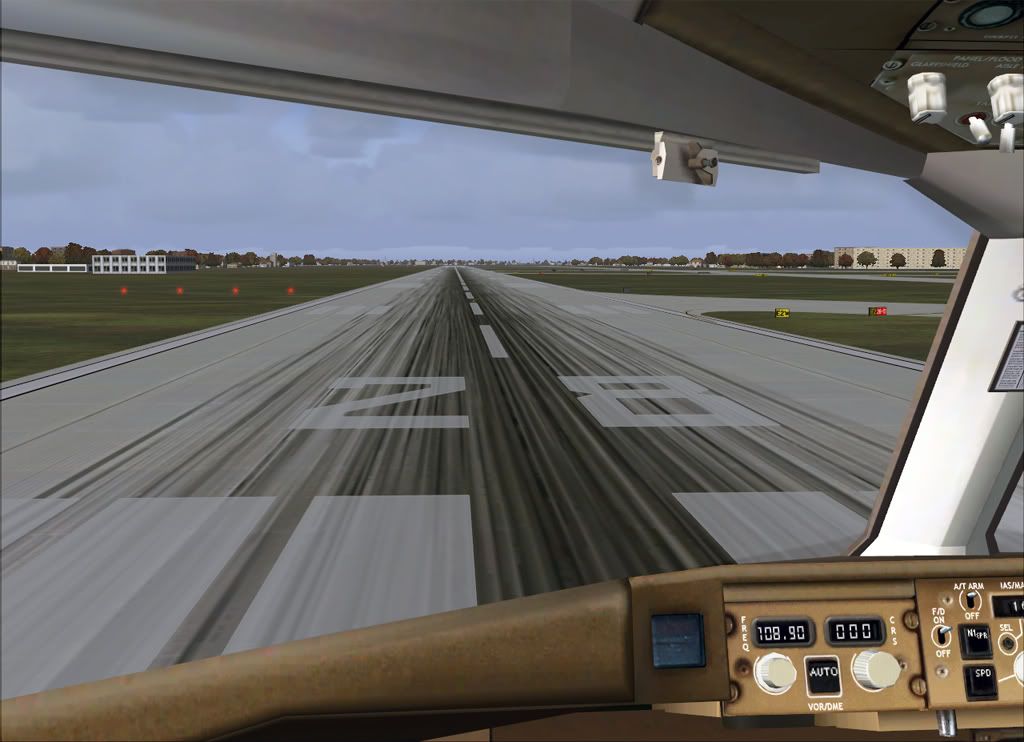 Off of 28, outbound towards the Atlantic Ocean!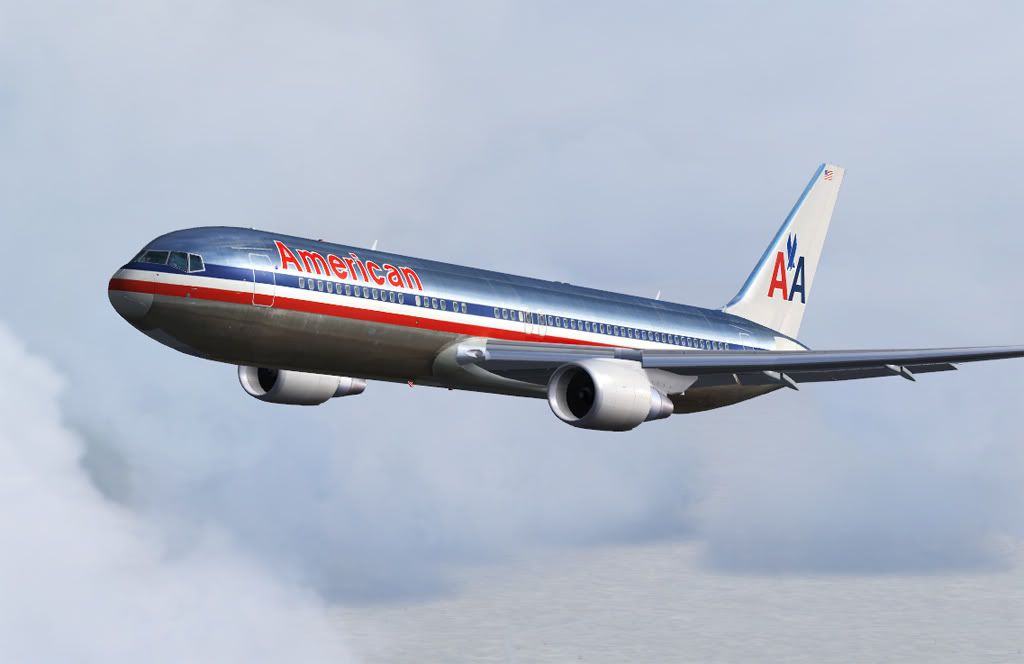 Passengers vantage point as we clear some Towering Cumulus clouds.
Fast-forward to the other side of the pond, just coming up on Gander.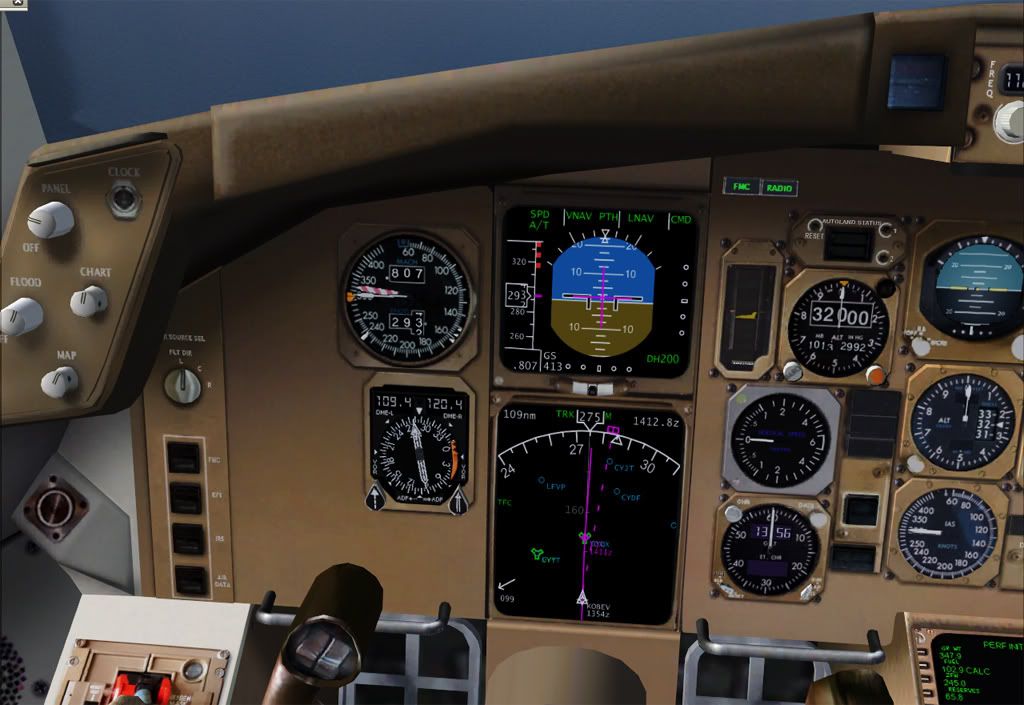 Crossing over from Prince Edward Island, Moncton is visable.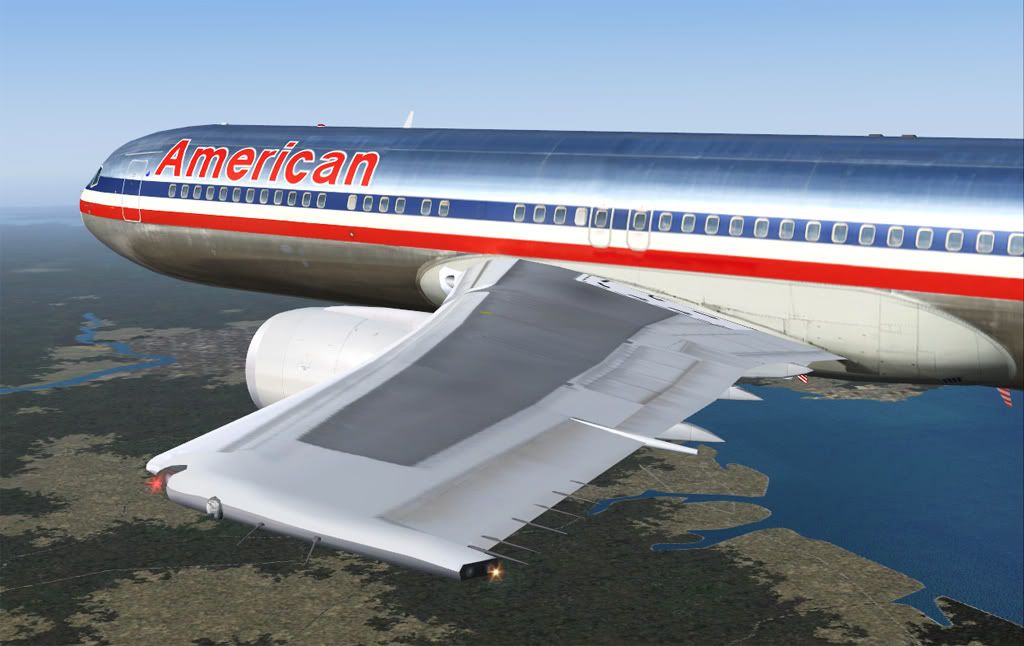 Along Jetway 544 crossing over Leamington, Peelee Point and Island are visable as well as Sandusky Ohio.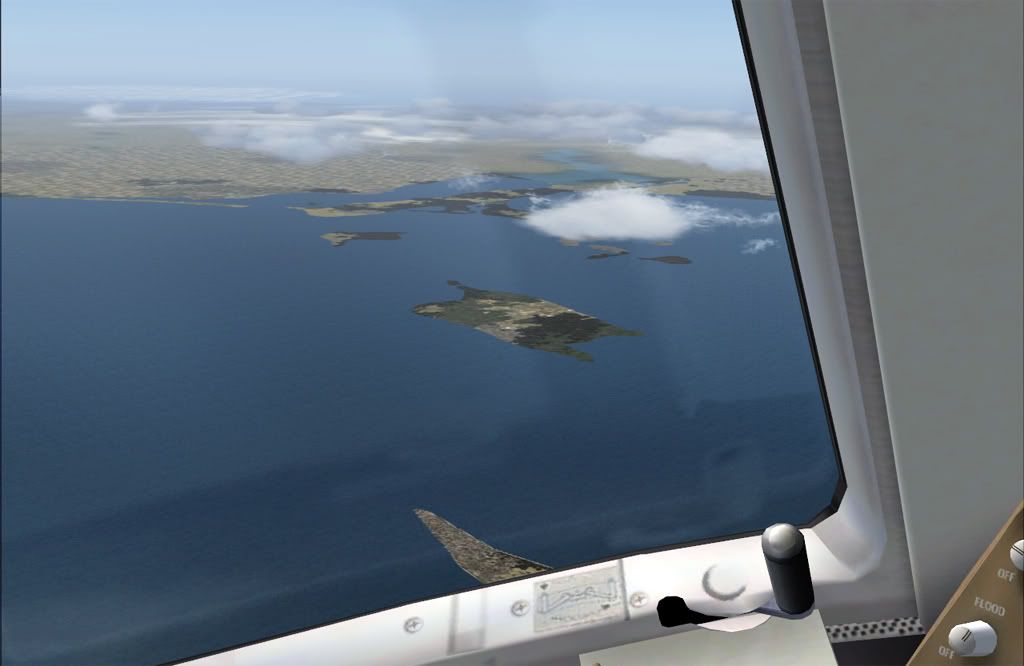 Passing Detroit, getting close to Chicago.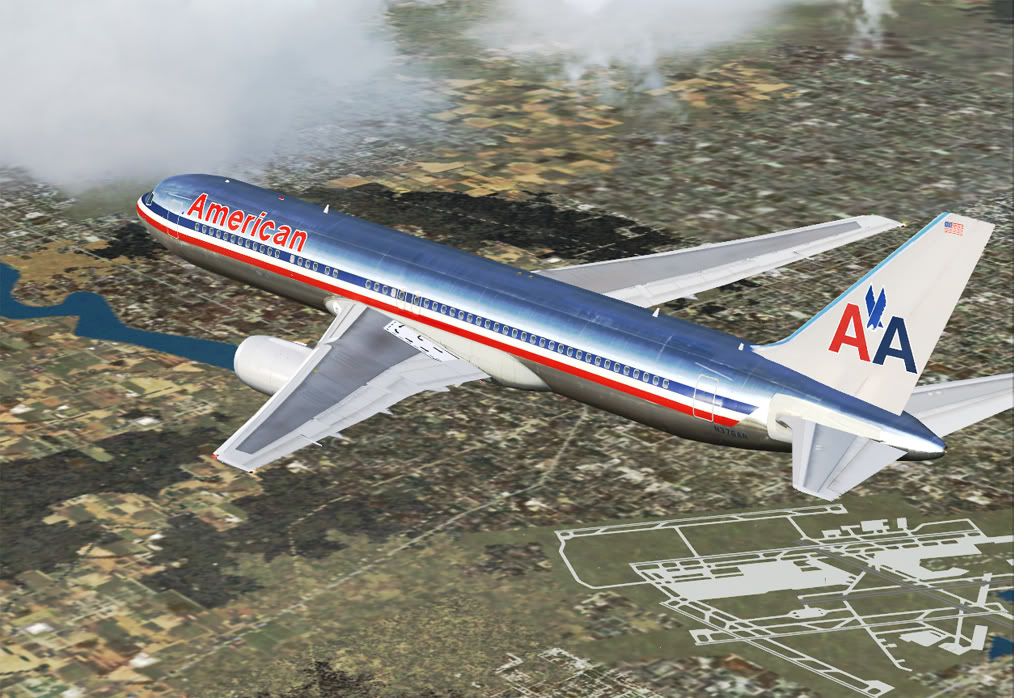 Turning overhead Carelton (CRL) at FL340. 45 minutes until landing.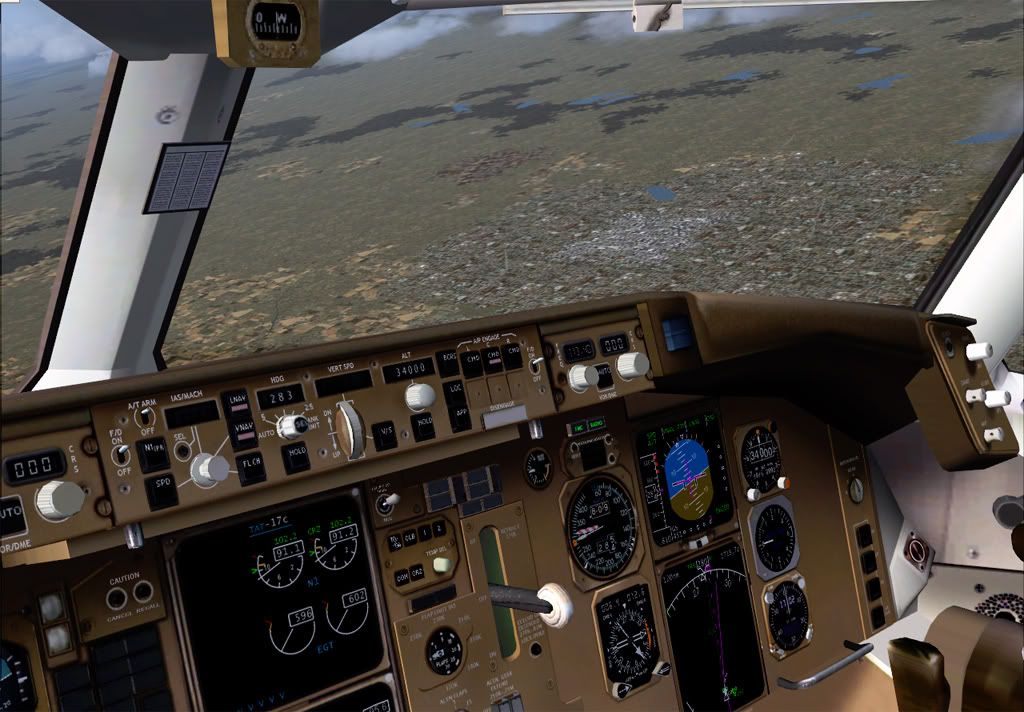 Turning overhead Pullman for the PLL5 arrival into ORD
Turning right base for 04R, fall colours showing.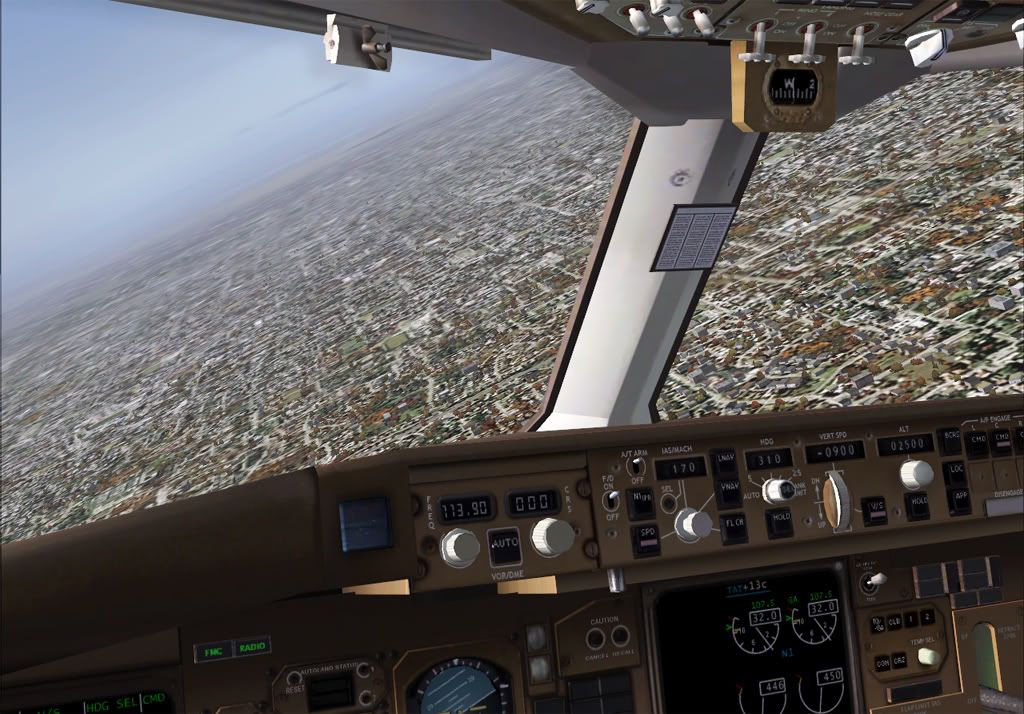 On the visual for the runway. Fall is definately here now!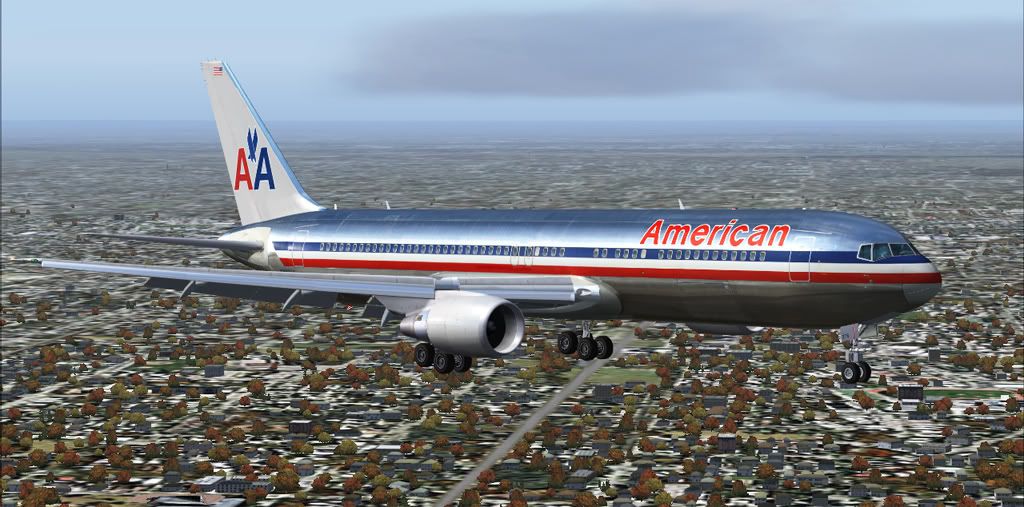 Smokey touchdown!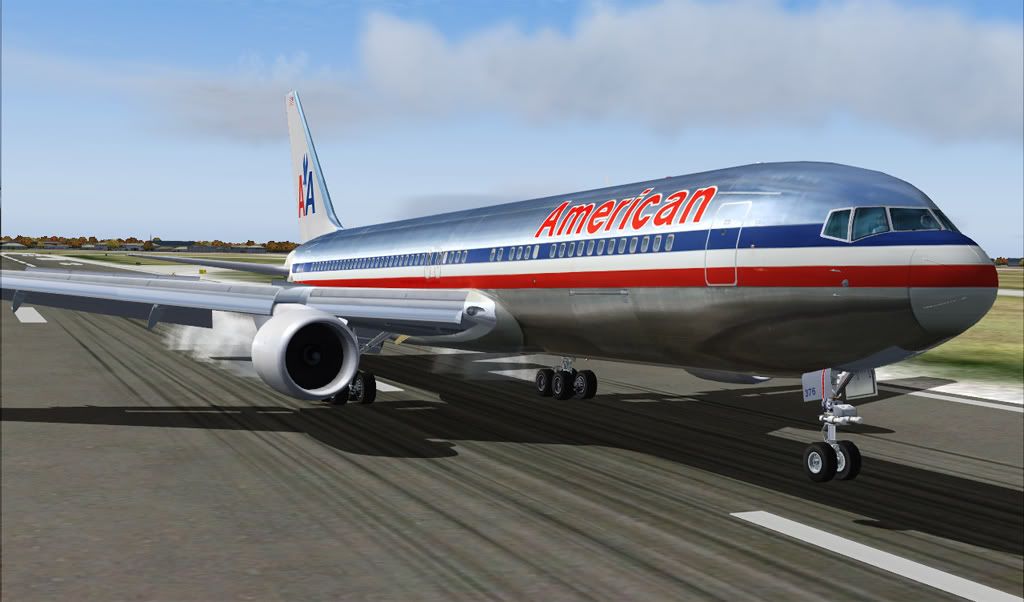 At the gate. Used 87,800lbs of fuel and a block time of 8hrs35 minutes start to shutdown.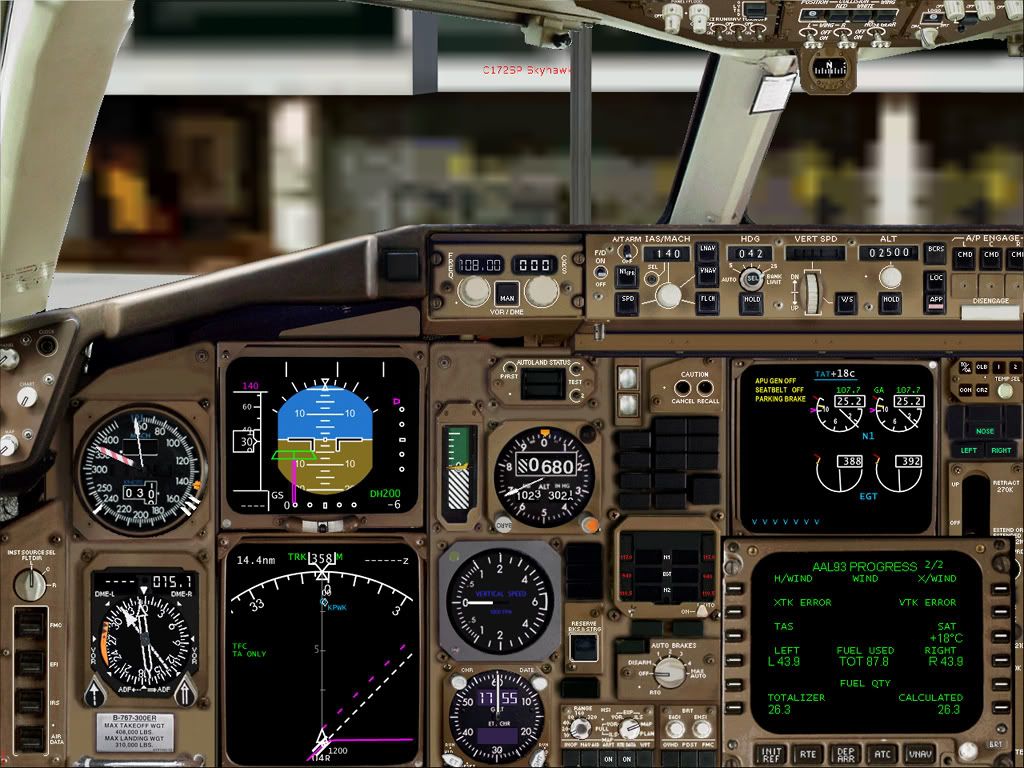 Ready for its next adventure!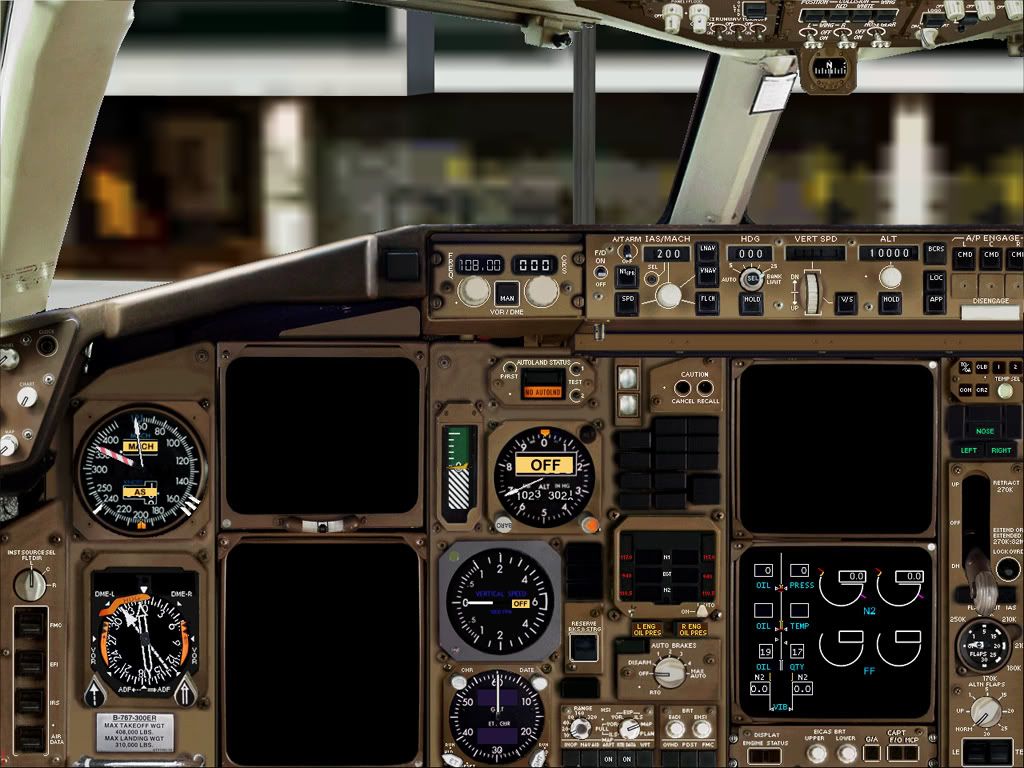 Hope you enjoyed this trip documentary! Ive meant to do one for a long time now, and finally did it!
Andrew Colvin