Not sure if these kinds of things are welcomed in here, but here they are anyway:
They are all heavily photoshopped, the planes are all from FS2004 or the IL2 series. The backgrounds are real photos, modified to fit the needs of the shot.
First up, a Skyraider:
The soldier was painted from a photo of the era, grass was added to the foreground of the photo, wake was added, plane was worked on, until I got this:
Next, a Mosquito: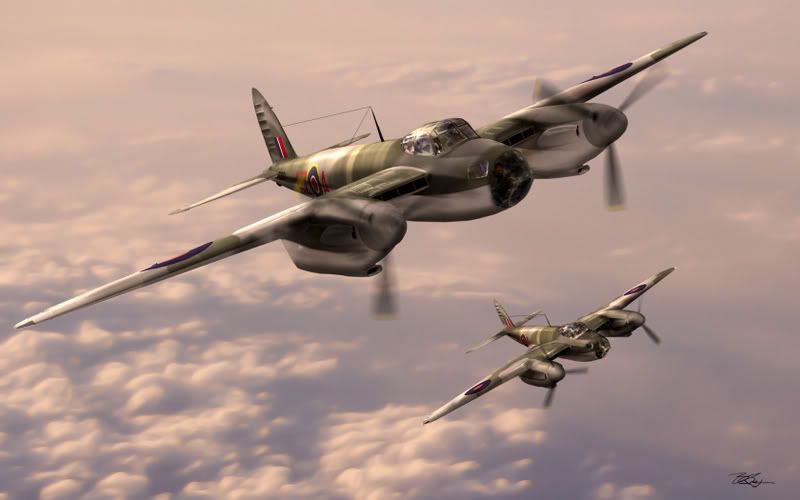 Highlights, shadows added, colors worked on, etc. The weird shadow has been fixed in the meantime, but I'm too lazy to find the .psd file right now
.
Next, BF109 vs Spitfire:
Highlighting, rivets, smoke, fire, etc.
Next, Corsair: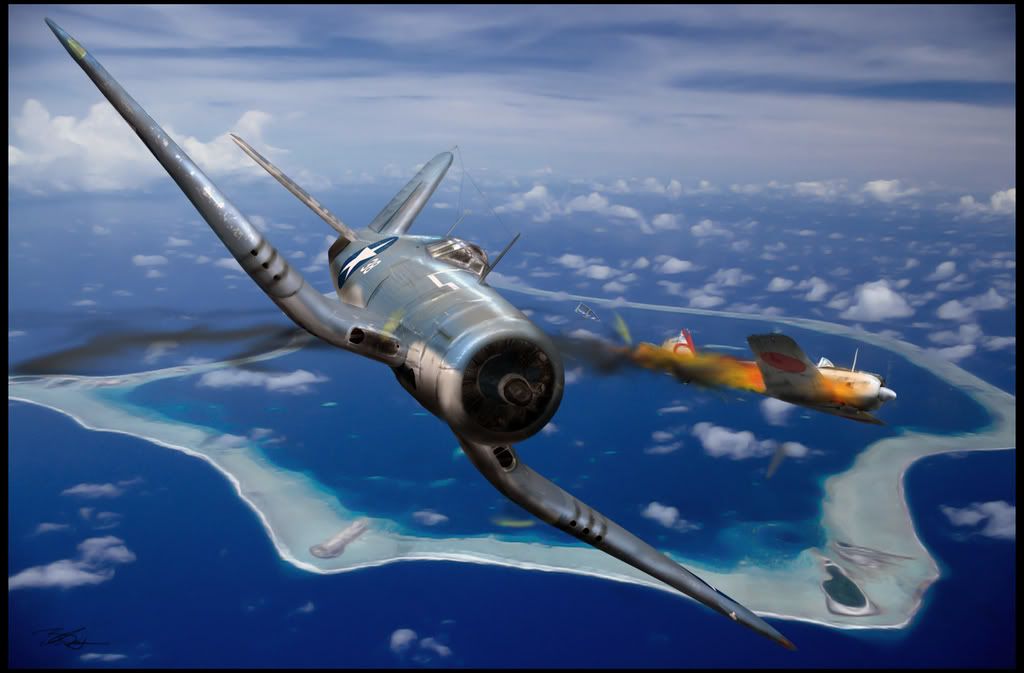 Same stuff as above.