Hey all,
Each year when I have abit of spare time, I download quite a few aircraft and put on a pretty big airshow with realistic aircraft displays. Each year it takes place at the Rota Navy AirBase in Spain. I've been told the screenshots would be quite welcome on this forum, so here are the "highlights" of the show:
Part One:
Spanish Air Force's Patrulla Aguila Display Team opened the show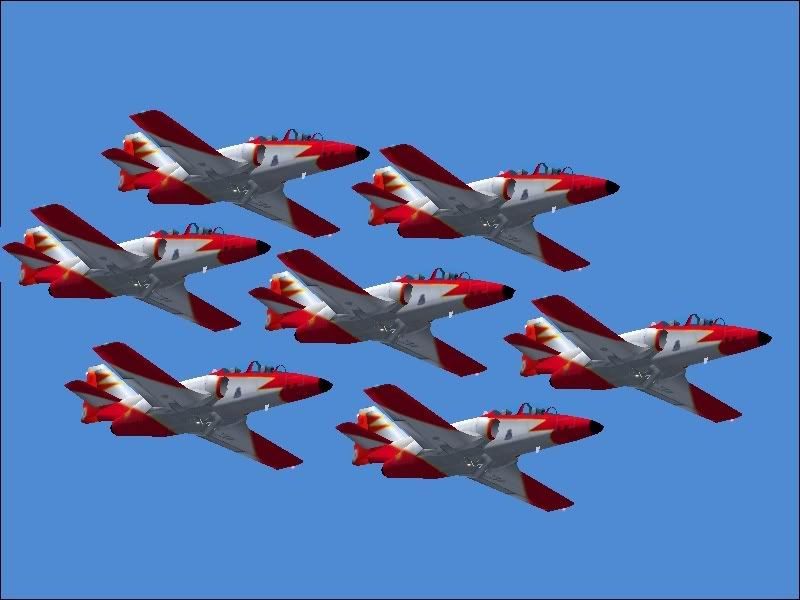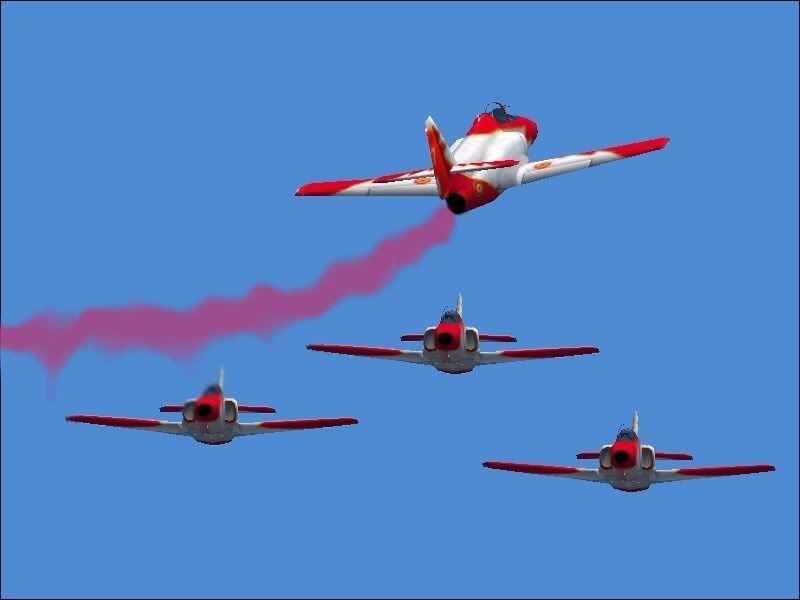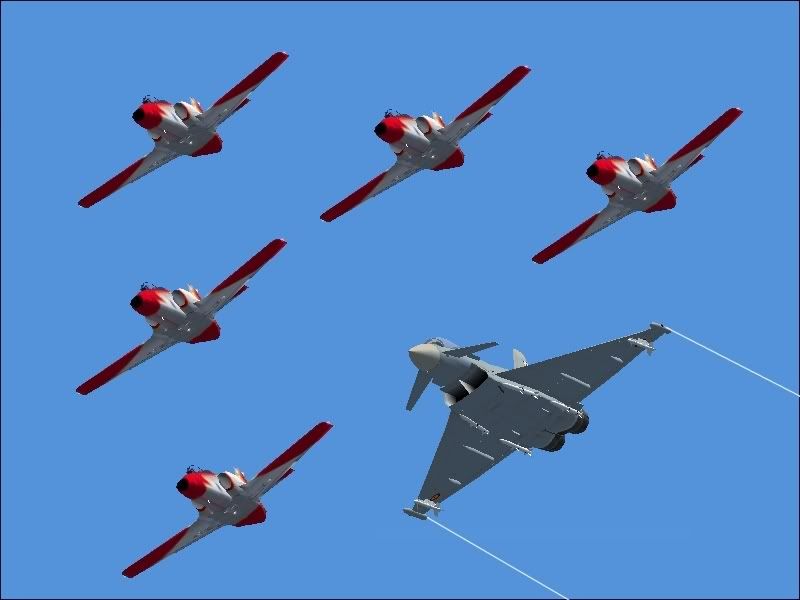 Spanish Air Force Eurofighter CE-16 Typhoon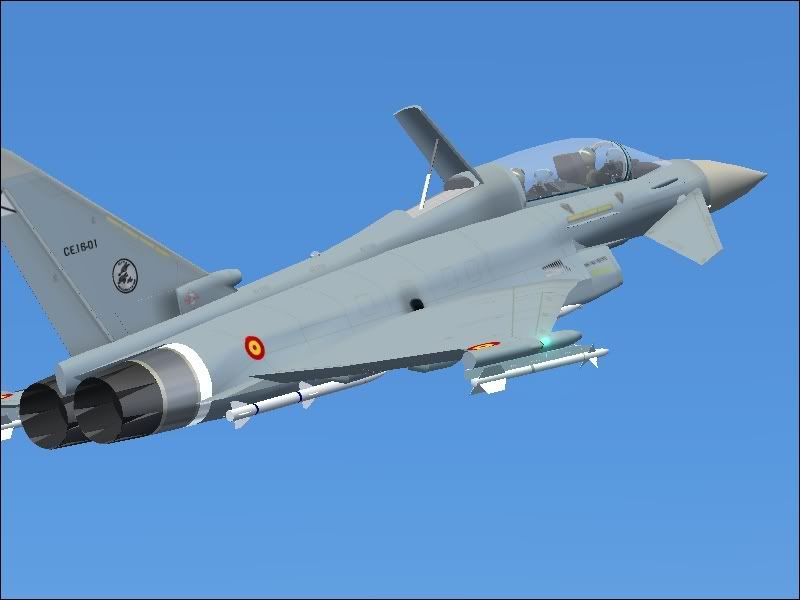 Czech Air Force Saab JAS-39D Gripen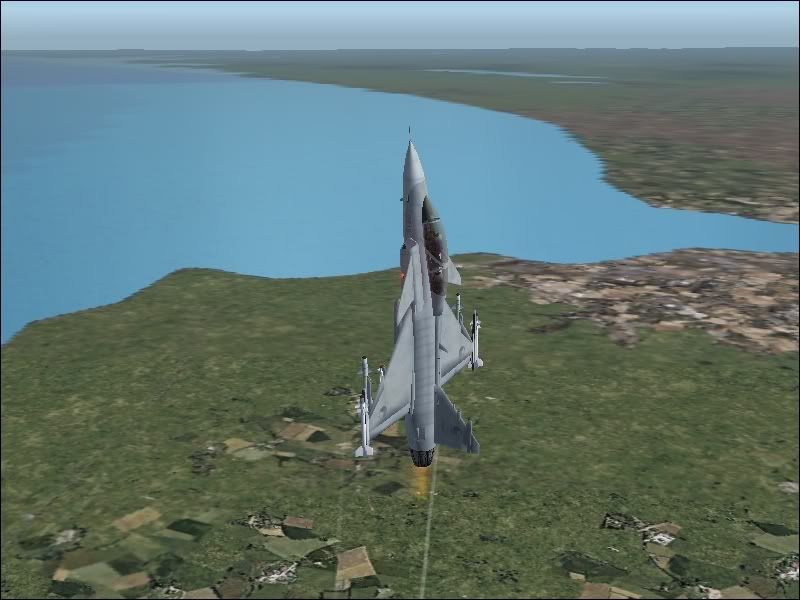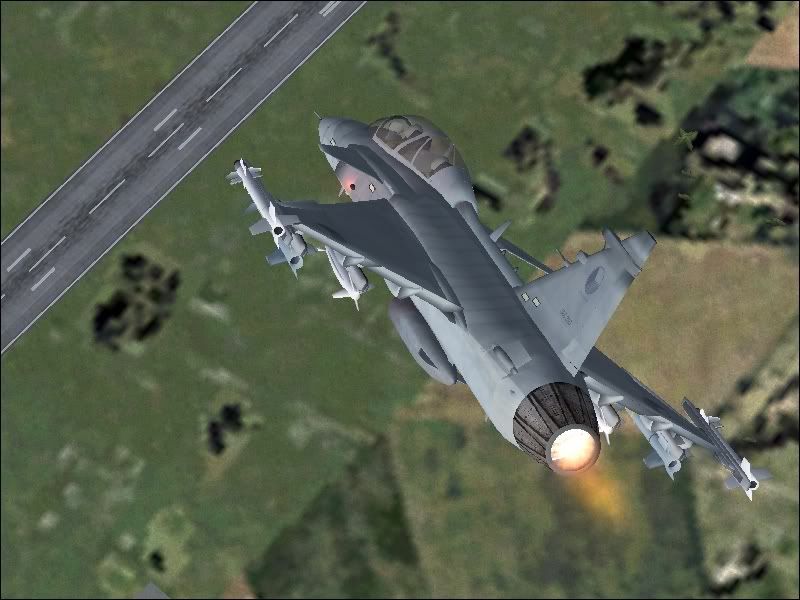 Serbia Air Force Soko J-22 Orao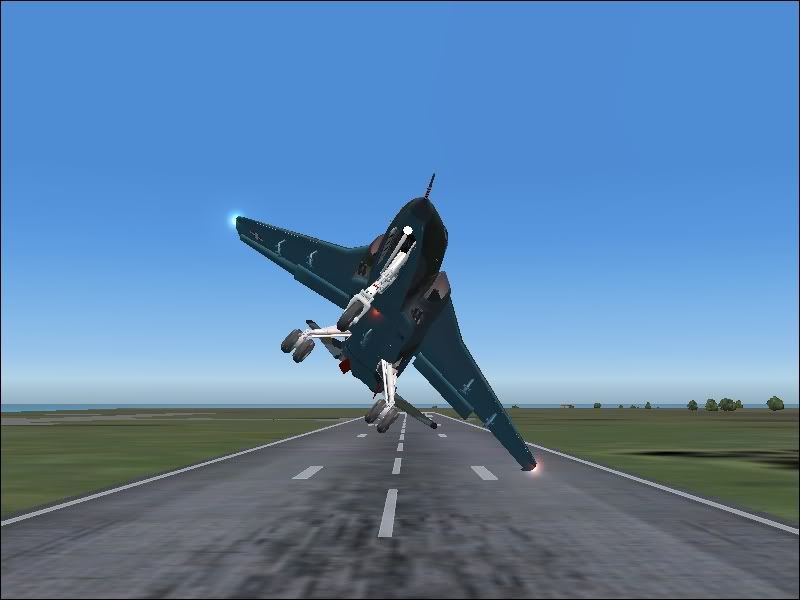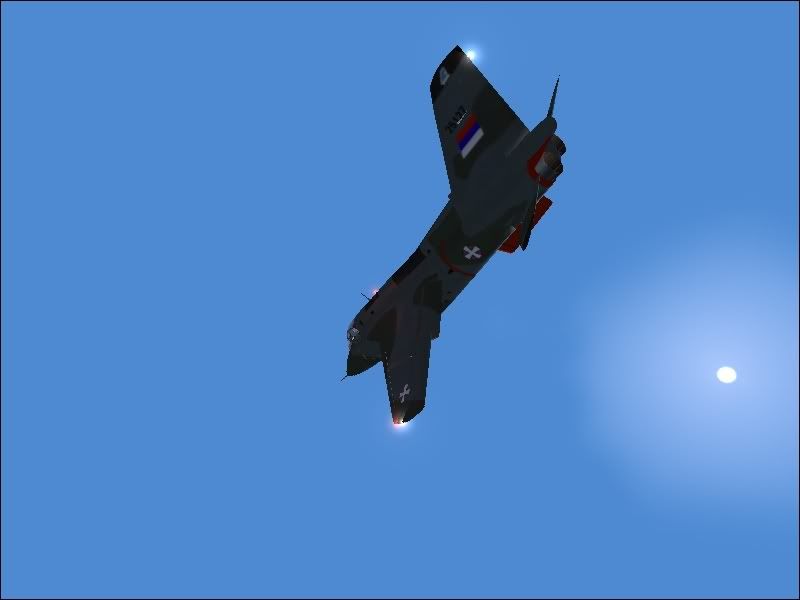 Then a 'Past and Present' Flypast after both aircraft displayed solo routines: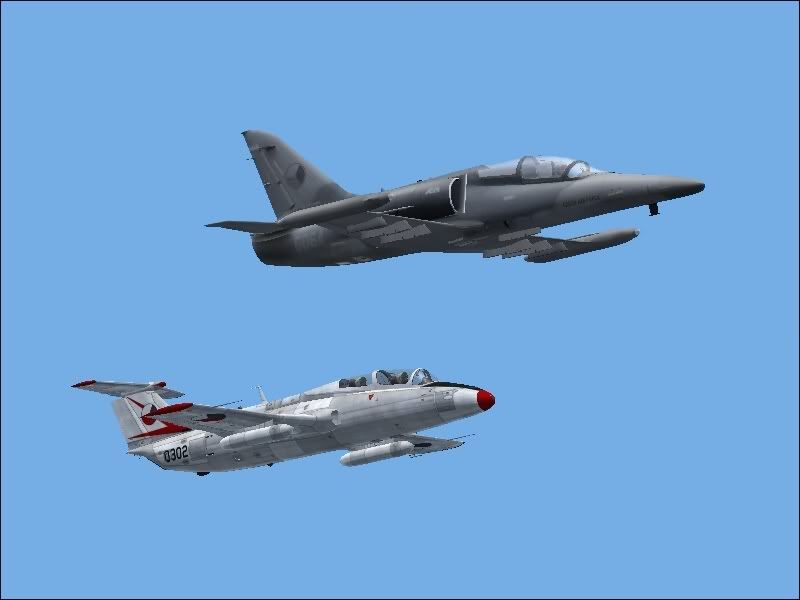 .......