I recently add to the database this photo:
http://www.jetphotos.net/viewphoto.p...8084634&nseq=0
The shot was accepted but later i realized it was wrong in the description;
Specifically I mentioned the runway 05instead of the 07.
Then I proceded to report the error using the appropriate correction model.
Shortly I received the following response: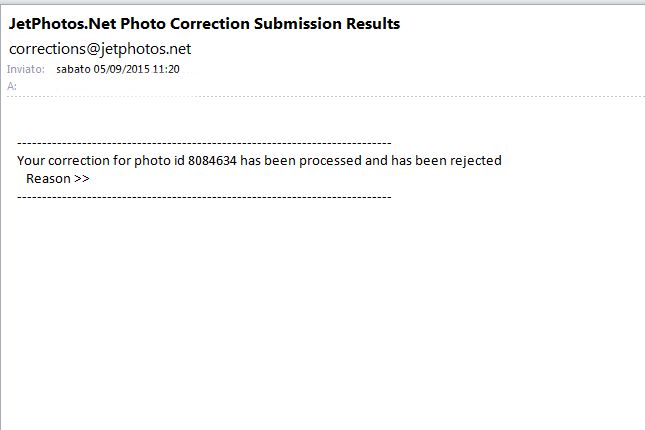 How can we correct the error? Thanks for help.