Good Morning (and Happy new year to all of you).
I have a little problem with my soft; To be precise, I normally used PS CS3 with Camera Raw 4.4 and after having purchased the new 5D MkII I have been obliged to use CS4 with Camera Raw 5.2
I have seen a few times that every picture opened with 5.2 was darker (or different) and I made a test with a raw from a 400D.
Here is the same picture on which I applied the "Auto" action with camera raw 4 and 5.
Camera profiles are both on acr 4.4
Camera raw 4.4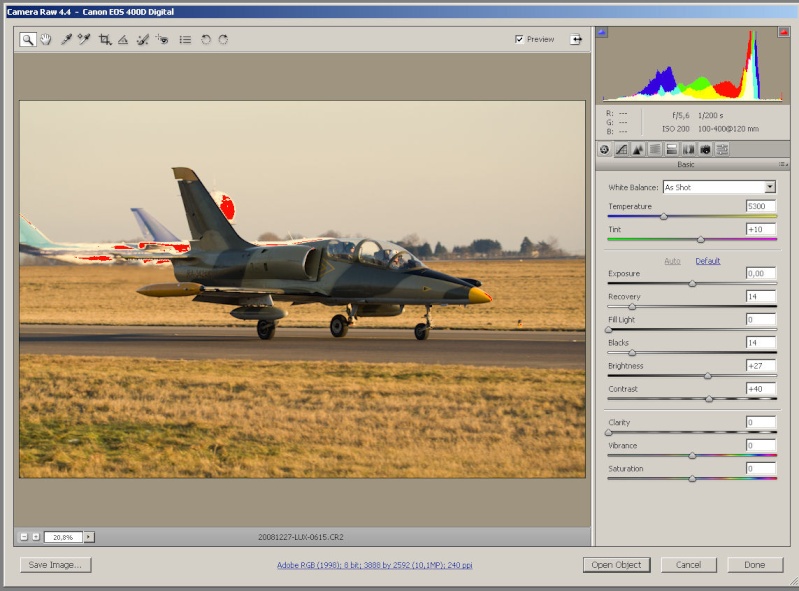 Camera raw 5.2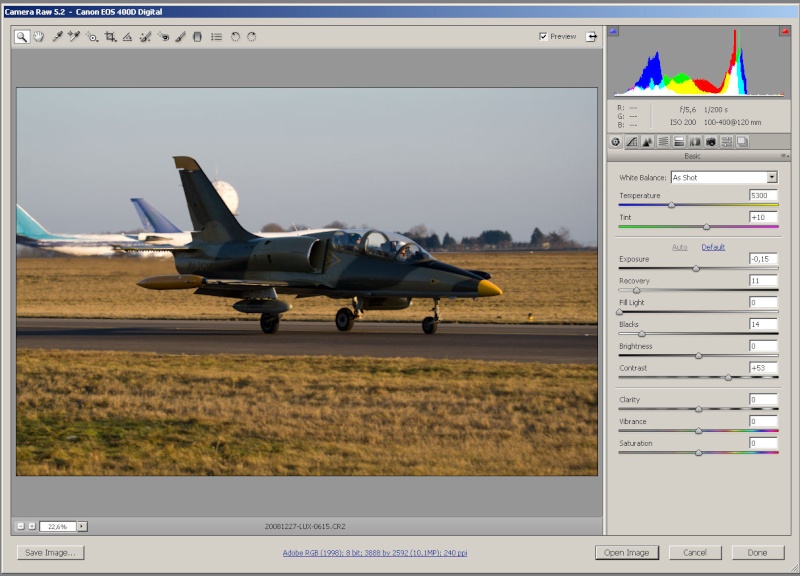 It is different !
Is it normal ?
And does anyone of you have the same problem ?
And is there any solution (I prefer the first one even if it is nor perfect) to get the same results ?
Thanks a lot for your precious help.