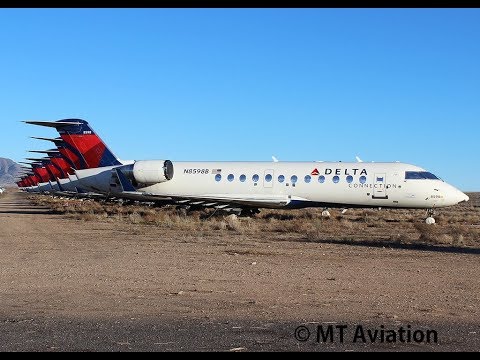 Today, June 25th 2019, Bombardier Aerospace has signed a deal to sell the Canadair Regional Jet program to Mitsubishi. The deal worth $550 Million is for the sale of all maintenance support services, marketing and sales, and refurbishments. The sale also includes the support facilities located in Montreal, Toronto, Bridgeport West Virginia and Tucson Arizona. The only facility Bombardier will be keeping from the CRJ line for the time being is the plant where the CRJ is currently built in Mirabel while they continue to fill the remaining 42 back logged CRJ orders.
They CRJ series was launched in 1991 with the 50 seat CRJ 100/200 which then developed into the 700/900/1000 which holds 78, 90 or 104 seats respectively. In 2019 Bombardier announced the CRJ550 which would be an updated 50 seat version based off the 700 series. To date, over 1800 CRJs have been delivered.
Bombardiers other aircraft included the C Series, which was sold to Airbus in 2017 becoming the A220 and the Dash8 Q400 which in 2019 was sold for $300 million to Viking air whose parent company is Longview Aviation Capital. With this last sale Bombardier has essentially exited the commercial aviation industry and leaves Bombardier only in the business jet market with the current Lear Jet 70 series, Challenger and Global express lines.