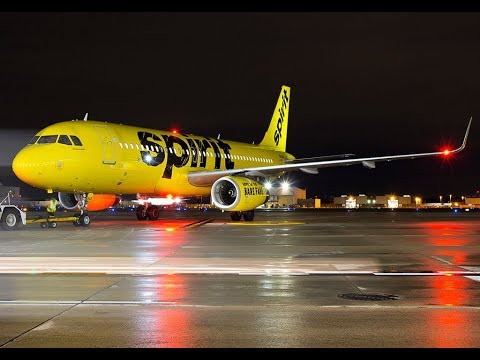 This afternoon (10-23-19) Spirit Airlines has announced the signing of a memorandum of understanding with Airbus for the purchase of 100 new aircraft and the option to purchase up to another 50. The purchase will be a mix of Airbus 319, 320 and 321 NEO aircraft and deliveries are planned through 2027.
Spirit is a Ultra low cost US based carrier who flies with in the US, and between the US and South America and the Caribbean. They are headquartered in Miramar Florida but recently announced they would be moving their headquarters to Dania Beach, Florida. Their hubs include Atlantic city, Chicago O'hare, Dallas fort worth, Detroit, Fort Lauderdale, Las Vegas and Orlando and one maintenance hangar which is located in Detroit.
Spirits current all Airbus fleet consists of 31 A319s, 64 A320s, 13 A320Neos and 30 A321s for a total of 138 aircraft currently operating. Another 7 A320Neos are said to be delivered before the end of 2019. At current list prices the deal could be worth up to 12 billion dollars but will very likely see lots of discounts for such a large order and Spirit being an airbus customer over the last few years. This purchase is part of the airlines strategy to have one of the newest and fuel efficient fleets in the US.