This is part 2 of my trip report, if you have not read part one, then read it before you read this
part 1:
http://www.jetphotos.net/forums/show...647#post226647
------------------------------------------------------
At this point in time (about 7:20) I was listening to channel 9, there was one Us Airways pilot who thought he was at LaGuardia and called the airport LaGuardia 3 times. My channel 9 was cut off and the pilot made an announcement. He said a snowplow had ripped out a chunk of the active runway and they could only use one runway (15R) so we got delayed 1 hour and 40 minutes while they fixed the runway.
Right after the disappointing news this North American 757 taxied by, it was probably coming from JFK to do a charter flight from BOS to someplace warm: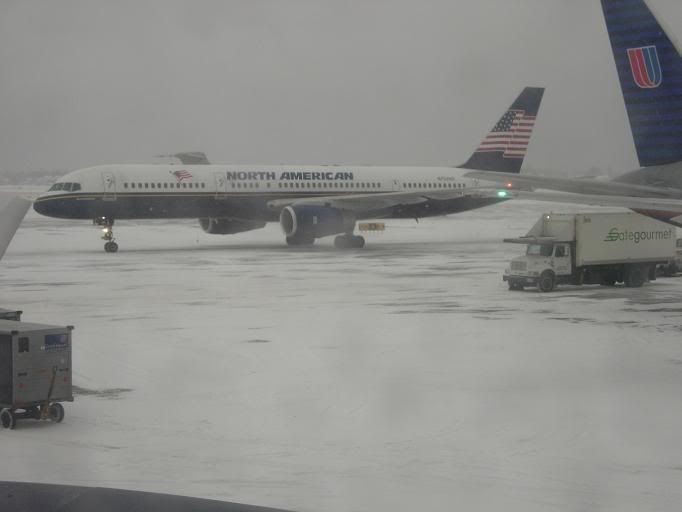 I have a little de-icing fluid on my window in this photo: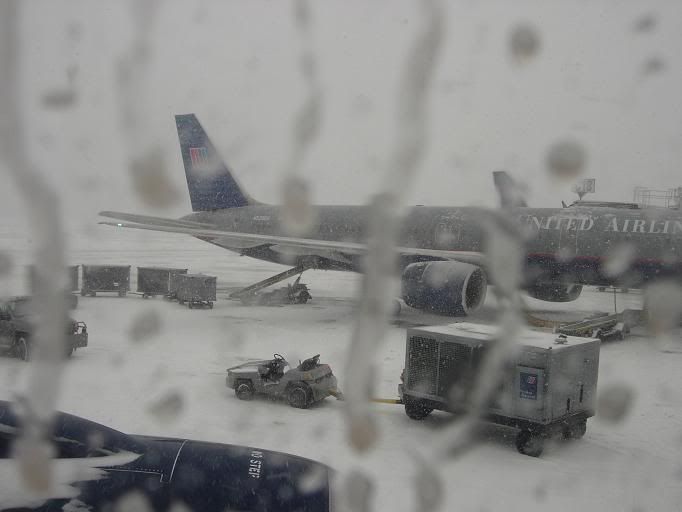 Finally we were good to go, here is a British Airways 777 we taxied past on the way to runway 15R, things are getting messy: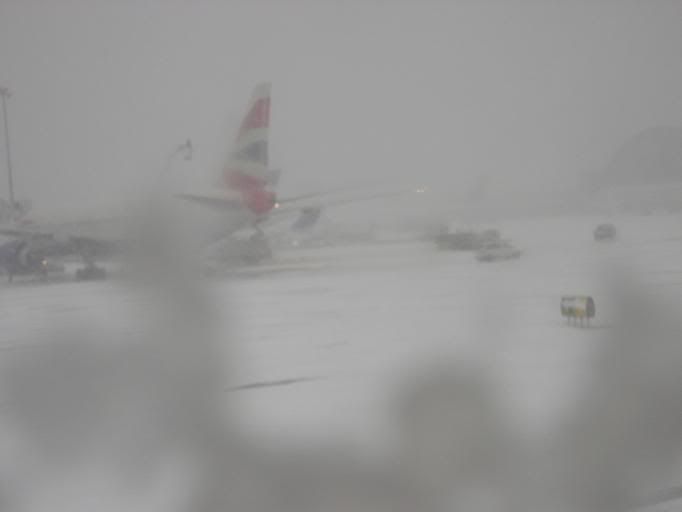 I know its hard to make out, but if you look hard you can see a rare cargo md11 from Asia, can anybody tell what airline it is?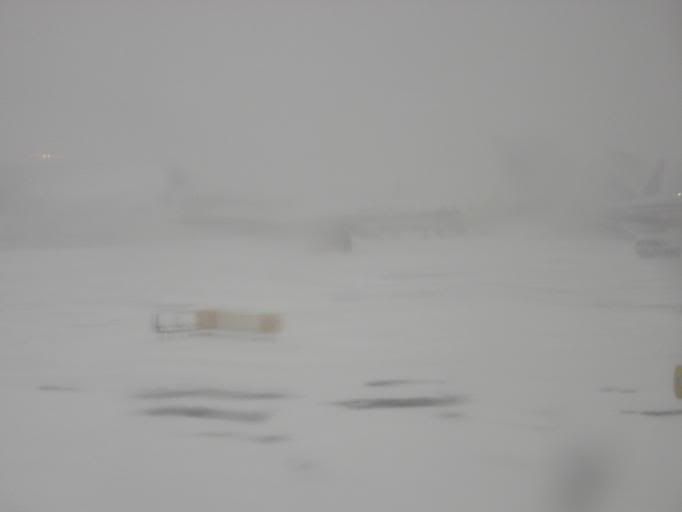 The rest of the flight was kind of boarding, I drank some 7up and didnít buy a sandwich for 8 bucks, the in-flight movie was Sky Captain World of Tomorrow or something, I watched about 20 minutes of it and I didnít enjoy it so I stopped. For the next few hours I just listened to CDís and read a book. Time went flying by and so did our plane
. Also, I couldnít take any photos until we were already over Colorado because the sun was so bright.
Here we are getting ready to starting going down into DEN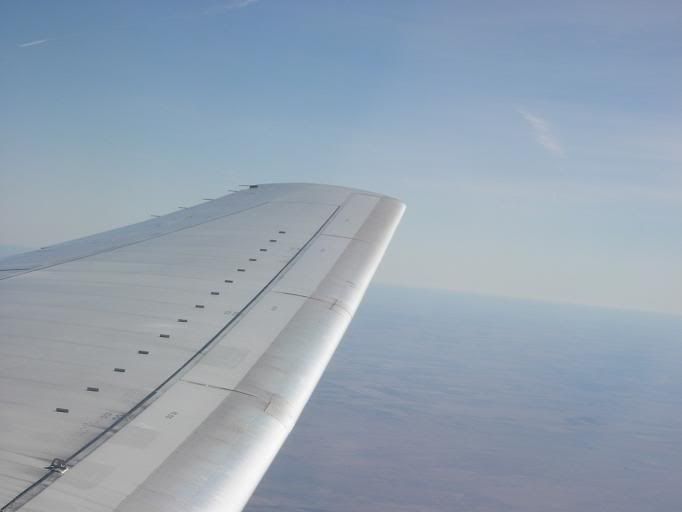 Now I can just see the rockies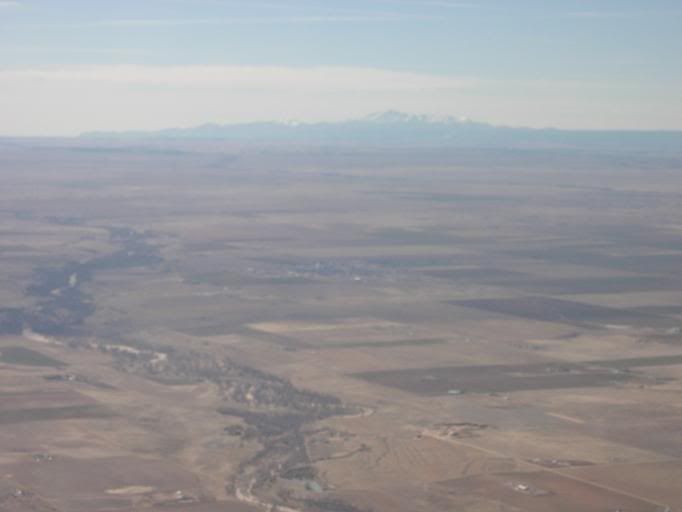 I forgot just how remote DEN is, this is all there was before we made a smooth landing on the runway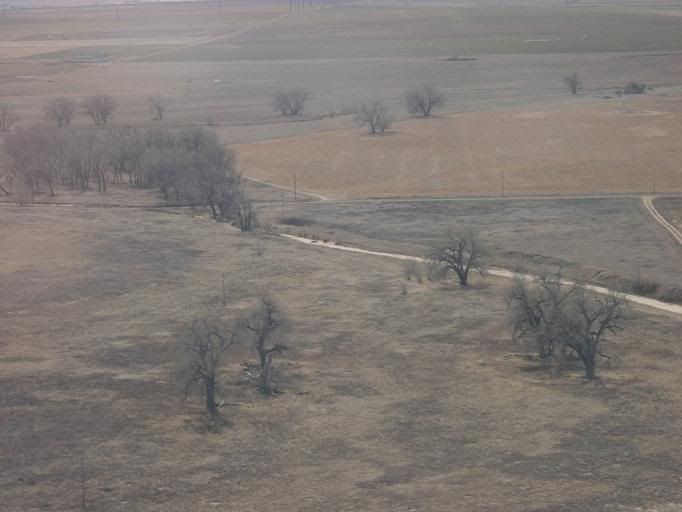 Here is terminal A and the main terminal on our way to gate B28 in DEN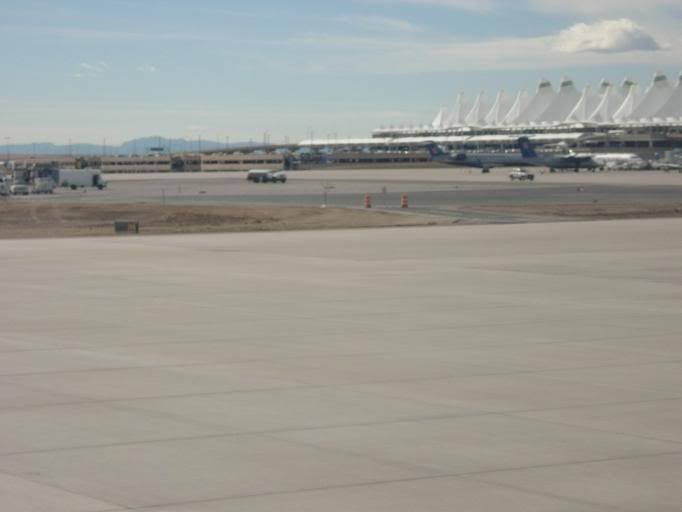 Here are the tails of many other united planes as we pull into our gate 1 hour and 40 minutes late (11:40am); unfortunately, many people missed their connections. Since our flight was continuing to EGE, they were going to turn the plane around as fast as possible because the plane should have been in EGE already. We go off and eat some lunch.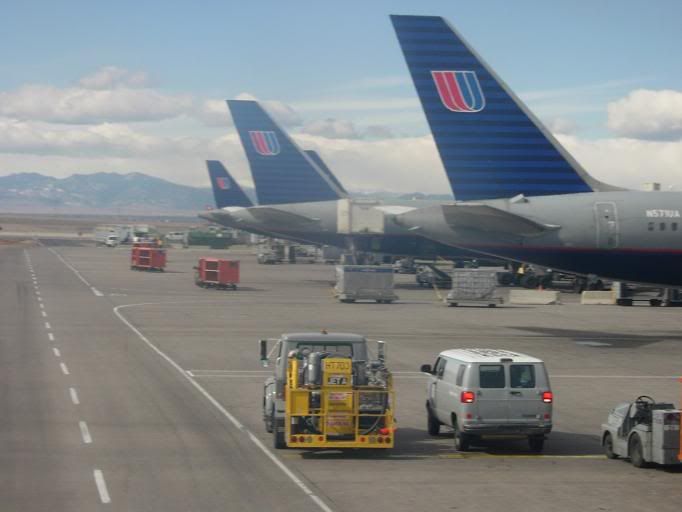 And here is the 757 I just got off of in DEN, however I will soon board this exact aircraft again for a short 20-minute flight to EGE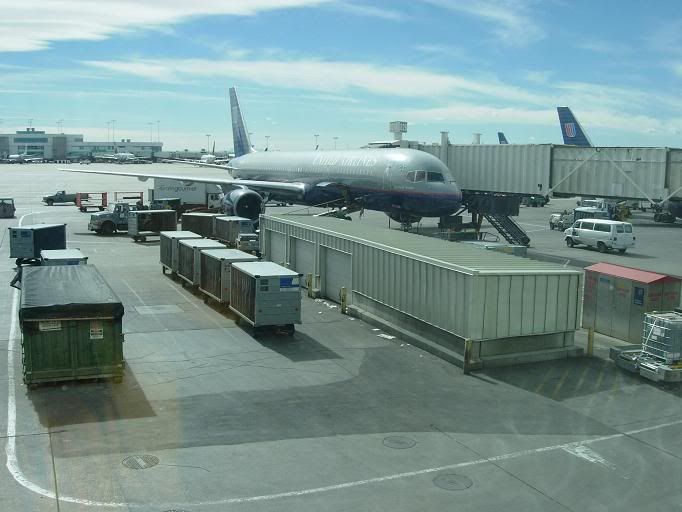 ---------------------------------------------
If you want to read part 3 click here
http://www.jetphotos.net/forums/show...650#post226650