Here's another trip report from me!
This time the route was - Tel Aviv-Frankfurt-Tel Aviv.

This trip was a spotting trip to Frankfurt. I met 2 buddies from Germany, one from Frankfurt - Michael Wallo and another buddy from Berlin - Marcel Schmidt.
Was great meeting all of you guys.

Well this time I was flying coach on my way to Frankfurt, So I decided to leave 15 min earlier then usual, arrived at the airport at 3:30AM (after waking up at 2:30AM), Went to the Senator check-in desk, there was a huge queue, waited approx 30 min!

Flight Information:
Flight Number: LH691
Aircraft: A340-600 D-AIHD
Class: Economy
Seat: 21A
Pushback time: 6:06AM
Arrival time: 9:01AM
Gate: C06

After checking in, I went upstairs to the passport control and then onto the Dan Lounge, I had approx an hour, enjoying the free WiFi at the airport.

At 5:15AM boarding started, I went to the gate, and boarded the plane at approx 5:25AM.

I went to my seat and found out that some old Bolivian lady was sitting next to me, I think this was her first time flying, she held her bag real tight, and started asking me questions, and when we were airborne I took some pics, and she told me It's dangerous taking pics, the safety movie tells you not to take pics. I didn't really reply to her.

We then pushed back, taxied to runway 26 and were soon airborne. We cruised at FL360 and I was trying to sleep but couldn't succeed, I watched the movie that was shown, cannot remember what it was, quite funny with a navy man and some lady marrying up blabla.

Here's the picture she was getting crazy about:

[photoid=5756951]
Then meals were served, Of course only one choice - Some eggs and tomato and cheese, not anything special.

Approx 1:30 hours before landing, I wanted to take out my laptop, I was looking for my bag and I couldn't find it! Started looking at other overhead bins and couldn't find anything! I went to the purser and told her I cannot find my bag, Her answer was "No bags can disappear on a flight / We didn't move any bag!" I told her okay, so please show me my bag. I then walked back, and someone told me my bag was moved to the other aisle, I was quite pissed and the purser came to check, and I told her are you sure you guys aren't moving any bags? Cause I just found mine on the other aisle! Pissed me off!

Well, the rest of the flight was uneventful , the old Bolivian lady was continuing to Miami and didn't know where to go so she started asking the purser and started cursing in Spanish lol.

We landed on time (+-) and everything went quite quickly, I disembarked the plane quite fast, went to immigration and cleared fast, no queue, and then I went to the first class check in area to meet my buddy from Berlin - Marcel.

We then took a cab to the Radisson SAS, we arrived at the hotel, the hotel was brand new and fantastic! I found a great rate of 99Euro per night, what a fantastic room it was, great service, free WiFi, we couldn't ask for more stuff!

Michael came and picked us up to the Runway 18 Spotting platform, which was quite full but I already started to enjoy everything, and it was a great day of spotting.

After a few hours a buddy from Israel arrived, Jonathan Perelmuter, and spotted with us.

Some pictures from the day: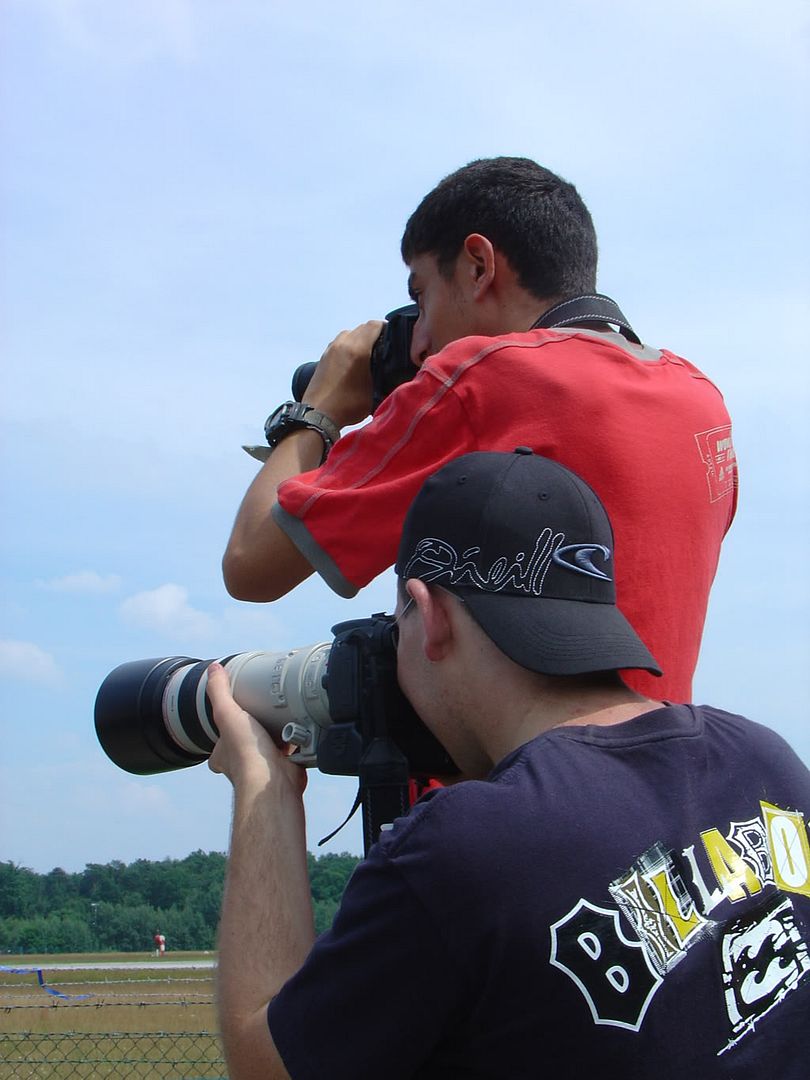 Me and Jonathan P. (I am the one in the bottom)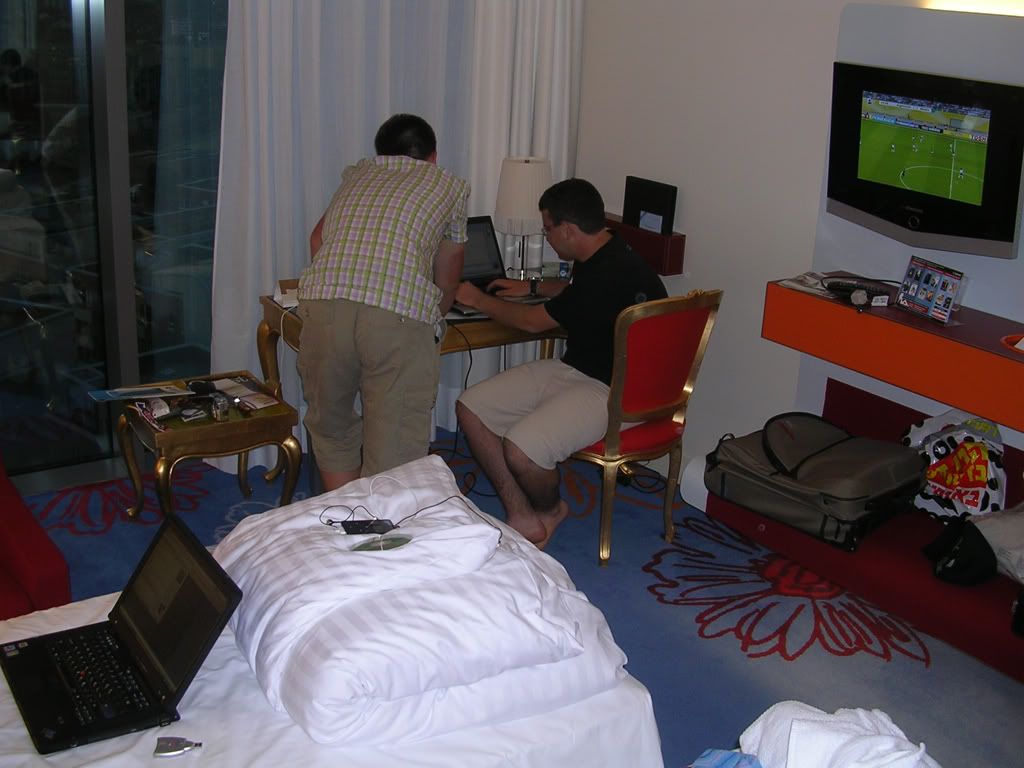 Me and Micahel in the hotel room.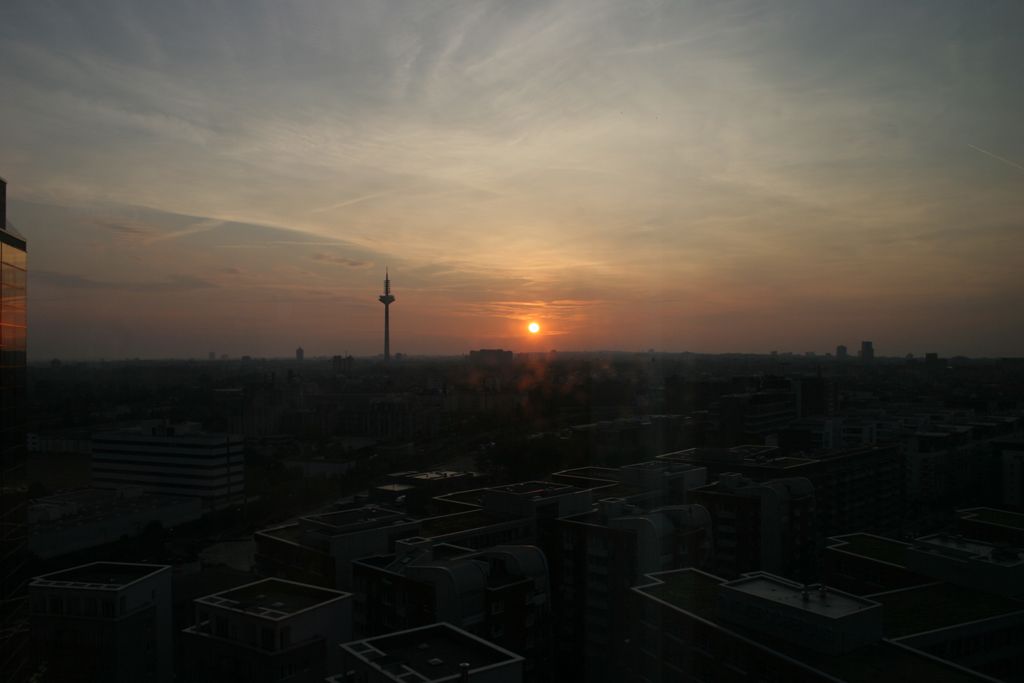 An amazing sunset!

In the evening we went back to the hotel , we then went downstairs to the bar to watch the game, I think Germany - Mexico was on, great match! We drank some beers (and some cokes
) and ate some good burgers there.

The second day was great also, we went early in the morning, to 07 and then in mid-day the runways were changed, to 25, When we arrived to 25, it was fantastic, I started enjoying the day! All 3 of us actually!

Some pictures from the second day: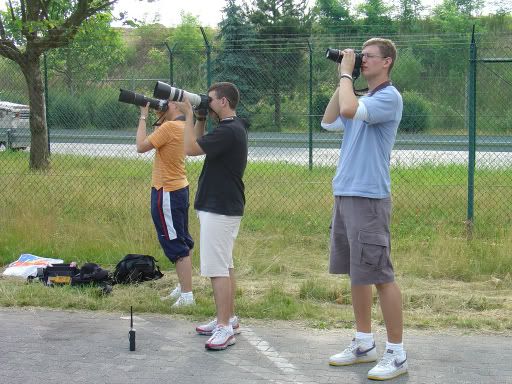 Me, Michael and Marcel taking some pics.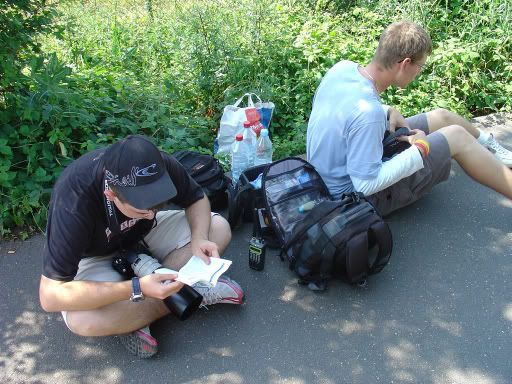 Me and Marcel getting tired, me just going over FRA Schedule and Marcel just chillin.

We spotted until something like 6PM and then we left to the Airport.

I was very tired after the day, so I wanted an upgrade, I went to the ticketing to upgrade myself while Marcel went to the check in area, I upgraded myself quickly, for 15,000 points.

Flight Info:
Flight Number: LH690
Plane: A340-600 D-AIHC
Class: Business
Seat: 3A
Departure time: 12:00AM
Arrival time: 4:40AM
Gate: B54 (!!Change from C11!!)

So after that, I said good bye to Michael Wallo, and thanked him for everything, and I waited for Marcel to finish his check in procedure.

I went with Marcel to the A area, even though It's schengen, I arrived very early to my flight, and had nothing to do, So I went with him to the Senator's lounge there, we looked at pics on our laptops, and enjoyed everything. After an hour, Marcel and I left the lounge, Marcel went to his flight, and I continued to the SEN's lounge in B area. Arrived to the SEN's lounge, and it was quite full like it is always full (bah!).
I was quite hungry so I went to McDonalds , had a great meal and then went back to the lounge. I surfed the net for a while and then left to the gate. Marcel called me about 30 min before that he still haven't departed due to the awful weather that was in Frankfurt that evening! Awful thunders and rain!

Here's a scope for you! LH's flight LH690 to TLV leaves from B54 and not from C11! No more C for the evening flight to TLV! What a great thing, I was so happy! Thanks LH
!

I went downstairs, boarding started, bus of course, Went on the second bus to the plane, sat in my seat, no one was sitting next to me, and the cabin was all in all quite empty!

We then waited for another hour and half (+-) till we pushed back because of the awful weather in Frankfurt! So I was getting bored onboard! Turned on my iPod and tried to get some sleep until we depart. I couldn't fall asleep, no biggie, was reading the Time magazine.

Well we pushed back, taxied to Runway 18 and off we were to TLV!

The minute we lifted off, I took my seat into the bed position and I fell asleep in a few minutes.

I then woke up for the meal, the choices were:

Starter -
Fresh Salad with some Cheese and Roasted beef
OR
Fresh Salad with Salmon and Cheese on the side.

Main Course-
Grilled Fillet with Vegetables and Potatoes with cream sauce on the side
OR
Pasta with Pesto sauce and mushrooms (my choice)
OR
Fish Fillet with Vegetables

Desert-
Cheese Plate and some Coniack
OR
Fresh fruit salad (my choice).

Overall the meal was decent, not bad.

I then went back to sleep until we were established on the LOC for runway 12 in TLV.

One cabin shot:

[photoid=5758493]
Landing was smooth and we taxied to the gate fast, I deplaned, went thru immigration and off I went to my taxi driver back home.

Overall I had a fantastic spotting trip, I would like to Thanks Marcel and Michael for the wonderful 2 days! Thanks guys! I hope we'll do it again!

Flight were great as always, Lufthansa, I love them
.

My next flight is in less then a week, to Washington, expect another trip report with more pictures and meal pictures (I hope
)

Thanks for the reading and hope you've enjoyed!
Roy