Well, I decided to take a trip North to visit a recruiter and some friends. So here are some pics of the trip.
My friend and I left Haines at 9am for the 800 mile drive to Anchorage.
Here is a photo of the main highway we were on (and yes, this is a highway to us
)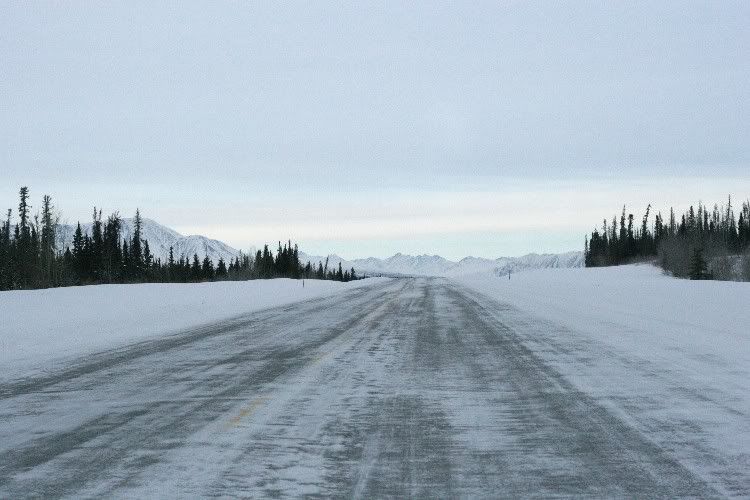 Here is a lake, and all the white stuff in the air is snow. The temperature a couple days before was -43F. Today it was a balmy 0.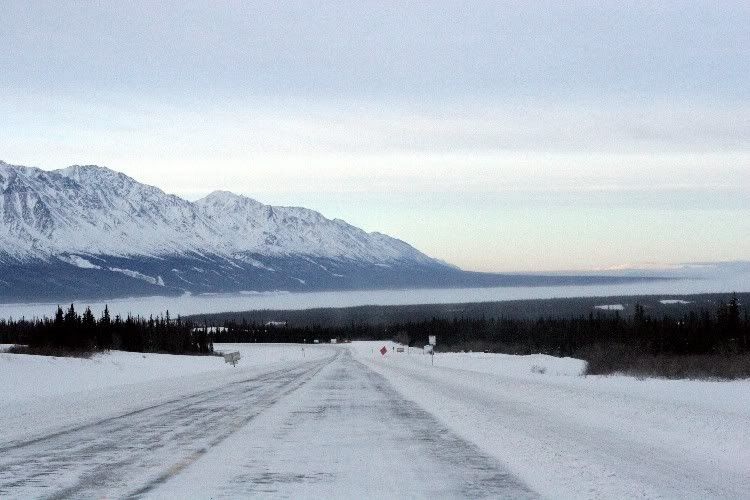 Here is a shot of how close we drive to mountains.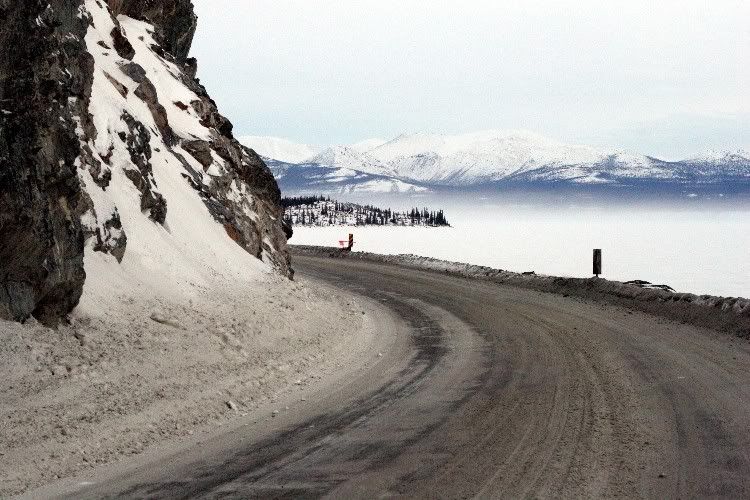 A shot of the mirror
We passed maybe 30 cars total(which is alot
)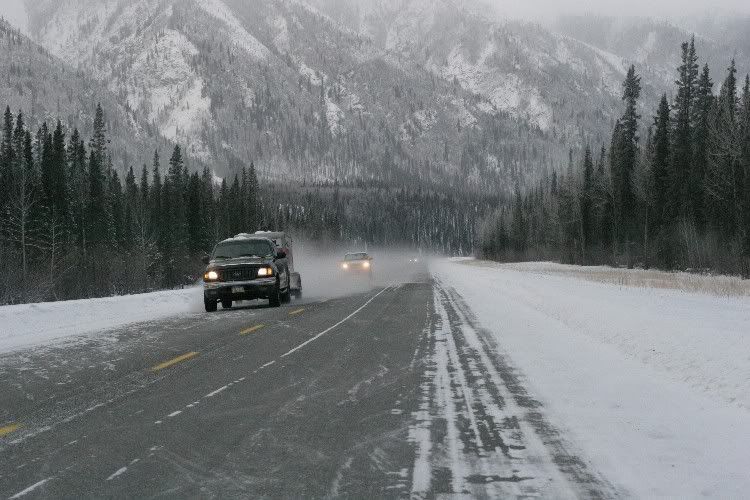 Here is a gas station we stopped at before entering the US again. Speaking of which, they tried to open the back doors to search around, but the doors were frozen shut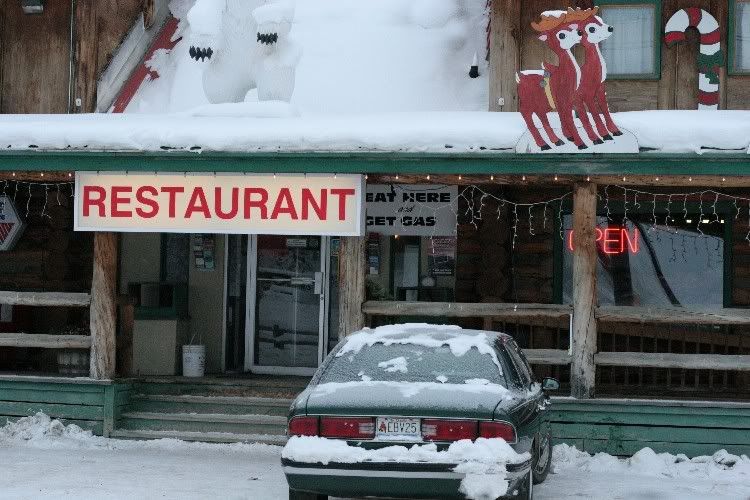 Here is the car. A Subaru Legacy, with Outback support system. Giving an extra three inches of clearance.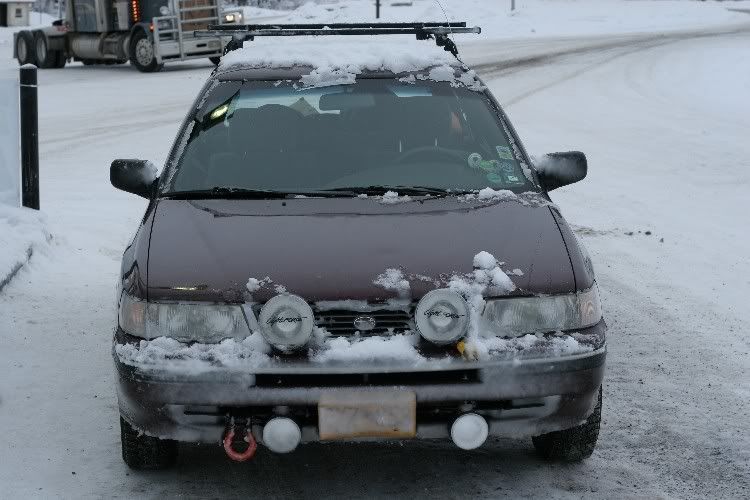 Here is another shot of the open road, you can kind of get the idea how bad the road is. I hit the ceiling three times.
After we stopped and ate some nachos, we were on the road again.
We now turned on the Lightforce lights, which were a life saver.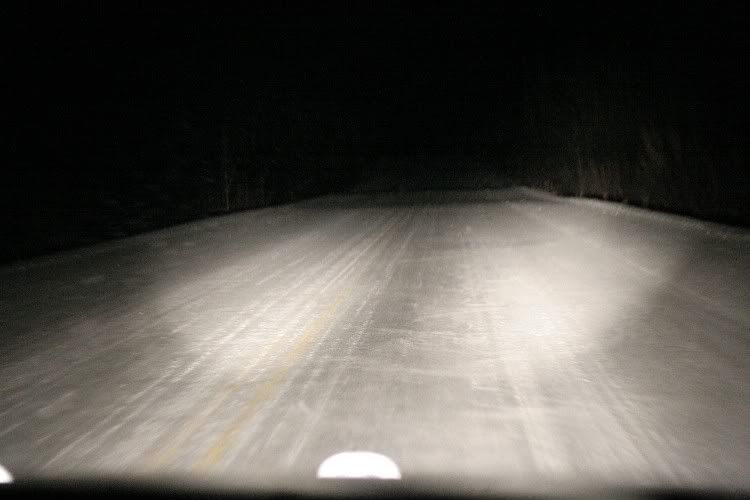 We were encountering some white out conditions. It was snowing really hard in parts, and the passing semis would make visibility 0. So we put on the blue light covers which really made a difference. We could continue driving 80 through white out conditions.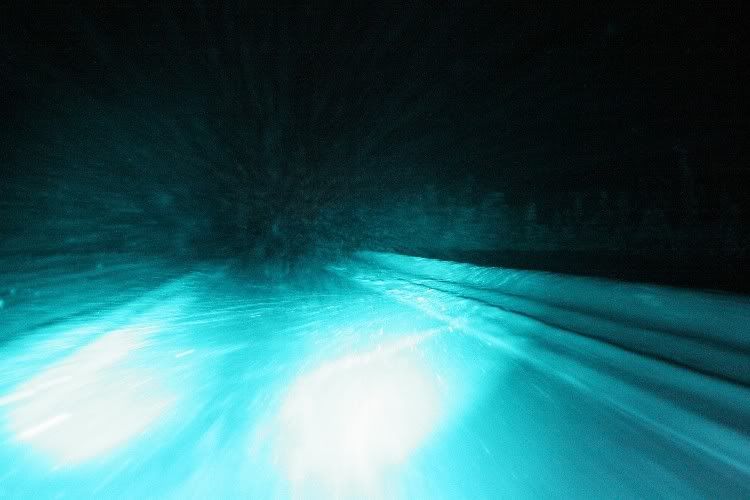 After roughly 12 hours of driving we arrived in Anchorage. I went to my friends dorm room and crashed. I spent the next couple days hanging out with friends.
Now it was time for me to begin my journey home. I chose AS 66 as my flight. It was a milk-run, thus meaning we stopped in Cordova and Yakutat on my way to Juneau.
Here we are at the gate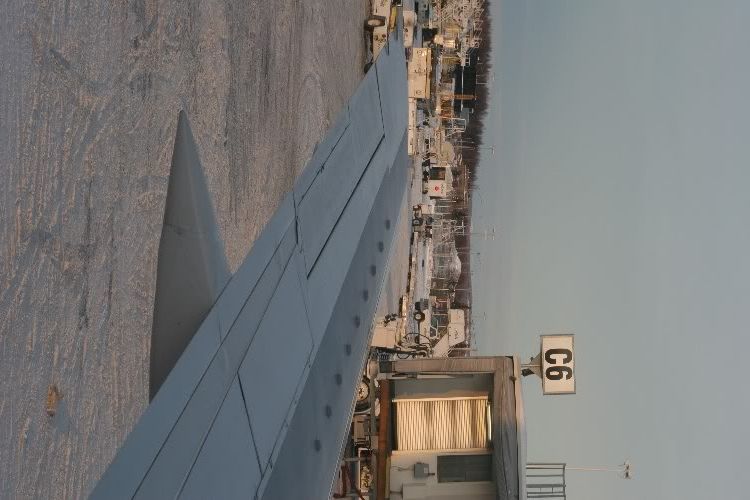 Taxiing for takeoff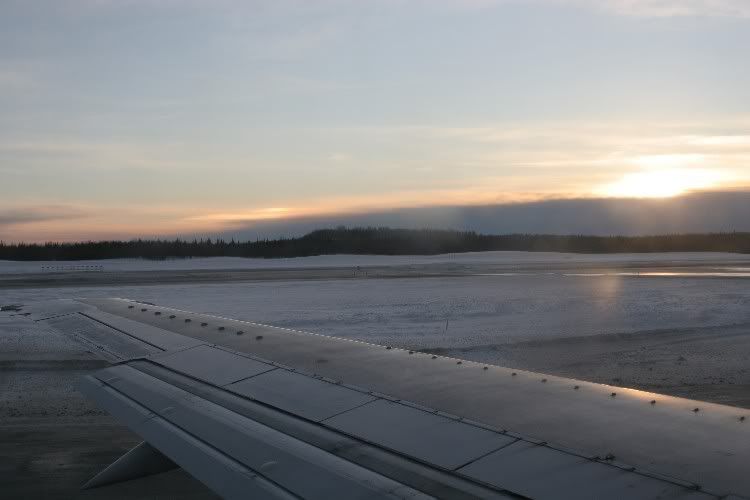 Departure over Cook Inlet
On our climb to altitude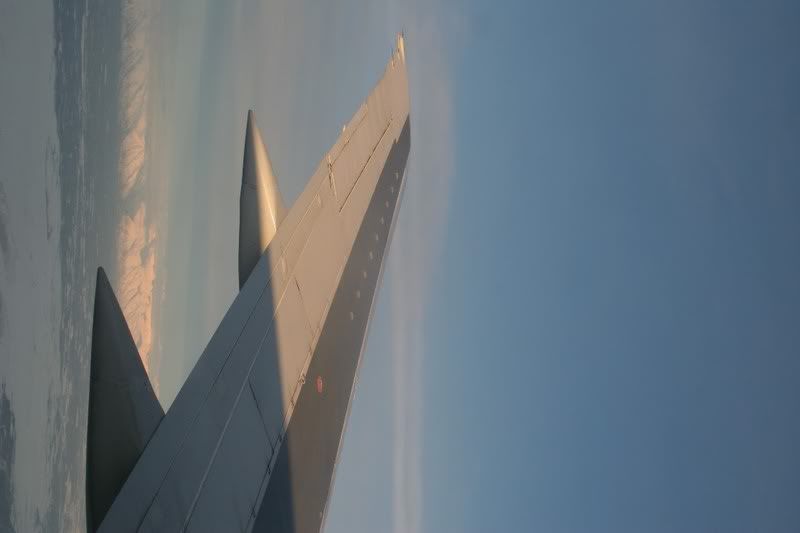 What follows are some shots of the mountains as we winged our way south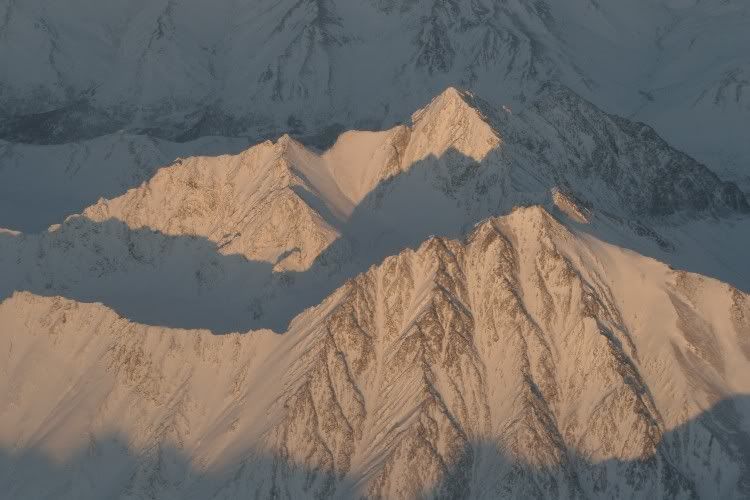 After that we begun our descent into Cordova. Here is a shot from our taxi back to the terminal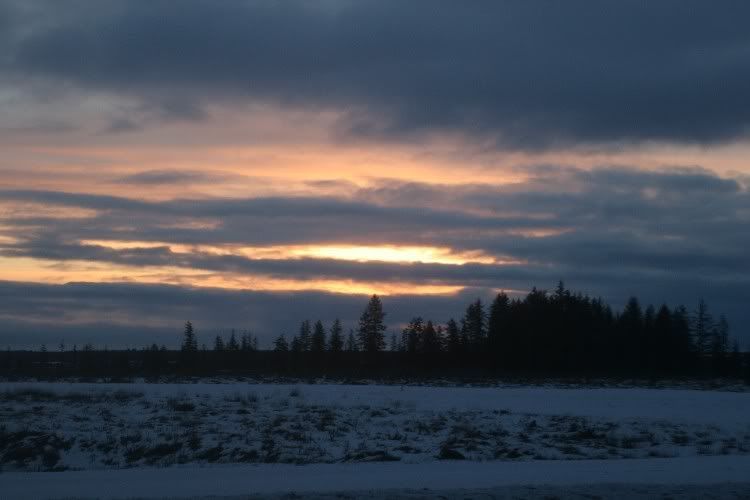 Here is the quaint little terminal here. Also, the Tug has a snowplow attached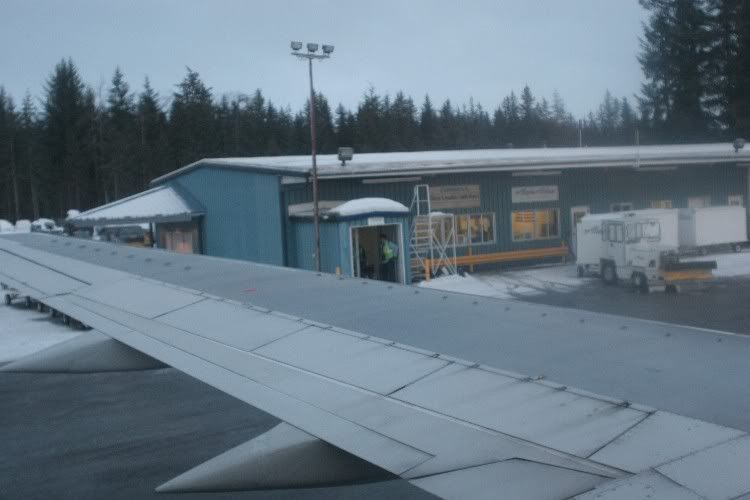 Between CDV and YAK there were only eight people in the main cabin. When the air is cold, and the loads are light, the 737-400 is a real rocket ship. After a stop in YAK, we continued on into Juneau. There I disembarked and my bag was waiting for me there
. From there I went to the hotel, where my room was scorching hot, so I opened the window and went to find food. I watched the Hooters Beauty Pageant, the movie Swept Away, and MTV till 4AM. I got up at 6AM and went and jumped on the ferry and headed home.
It was a very fun trip. Alaska Airlines was awesome as usual, checkin was very fast. I must say, the did an excellent job with the remodel in the terminal. It is so open. The inflight service was awesome. Since the flights were so short, it was only a beverage/snack service. One flight it was pretzels and OJ, then a Cookie and Chips, and then pretzels and OJ again. One of the flight attendants had a bag of chips, and realized how salty they were, and brought us all water. Then between flights, since there were only two or three people on board, he got us all drinks, so I had a Coke.
The ferry ride to Haines was awesome as usual, aboard the fast ferry Fairweather.
Hope you enjoyed.