SIN-TPE-SIN on CI (pics)
Hi all,
i just returned from a trip to taipei just now (19nov) on CI661 . This is my first attempt at writing a detailed trip report with pictures. I apologized for the spelling of the words, the quality of the pictures and for not resizeing the pictures.
The trip started when my dad booked a 7 day taiwan tour. The day finally arrived and i did some packing .
We booked a cab via the phone and we head towards the lobby of my house . We thought of going to terminal 2 for breakfast before going to terminal 1 to check in. We went to crystal jade and ate Dim Sum, After eating, we walked over to swensens for some desert, walked over to the skytrain and went over to terminal 1 to check in.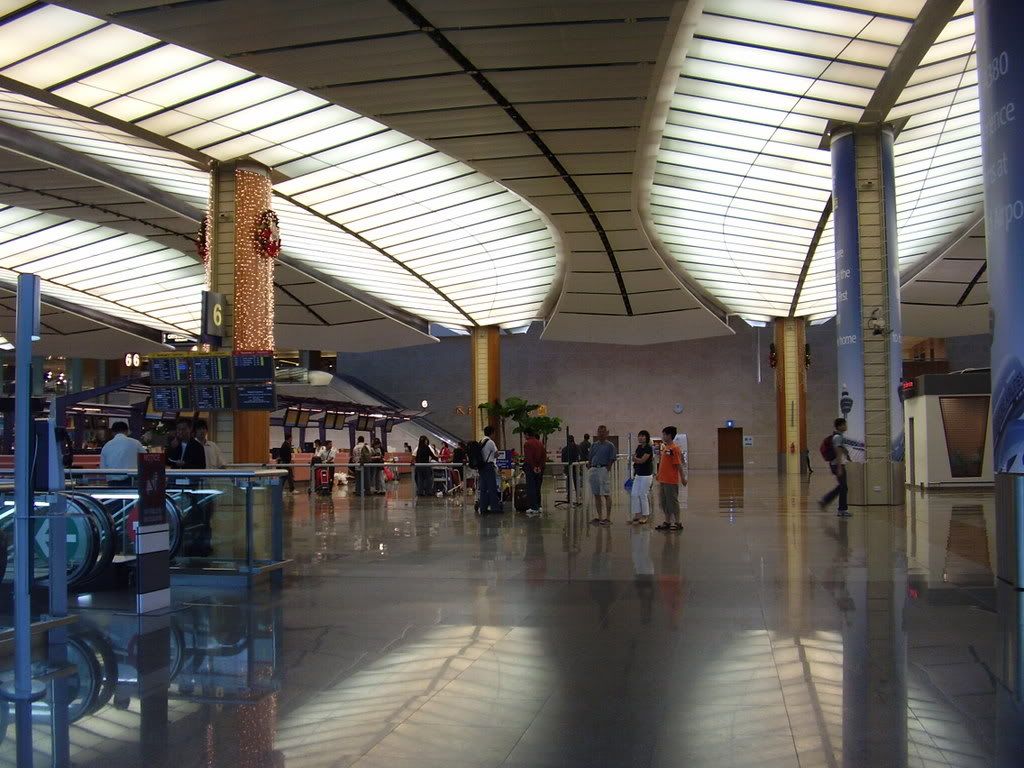 Terminal 2
Terminal 2 from Crystal Jade
At the check in counter, we requested for a windowseat but there was'nt any , so i thought that it was a full flight.
After getting our 3 pieces of luggage checked in, we walked over to immigration and went through it. My dad and sis went to shop while my mum and i went to the rest areas to rest . Onced there, i noticed VN's VN-A345 at gate D32 while an IX plane sits beside it.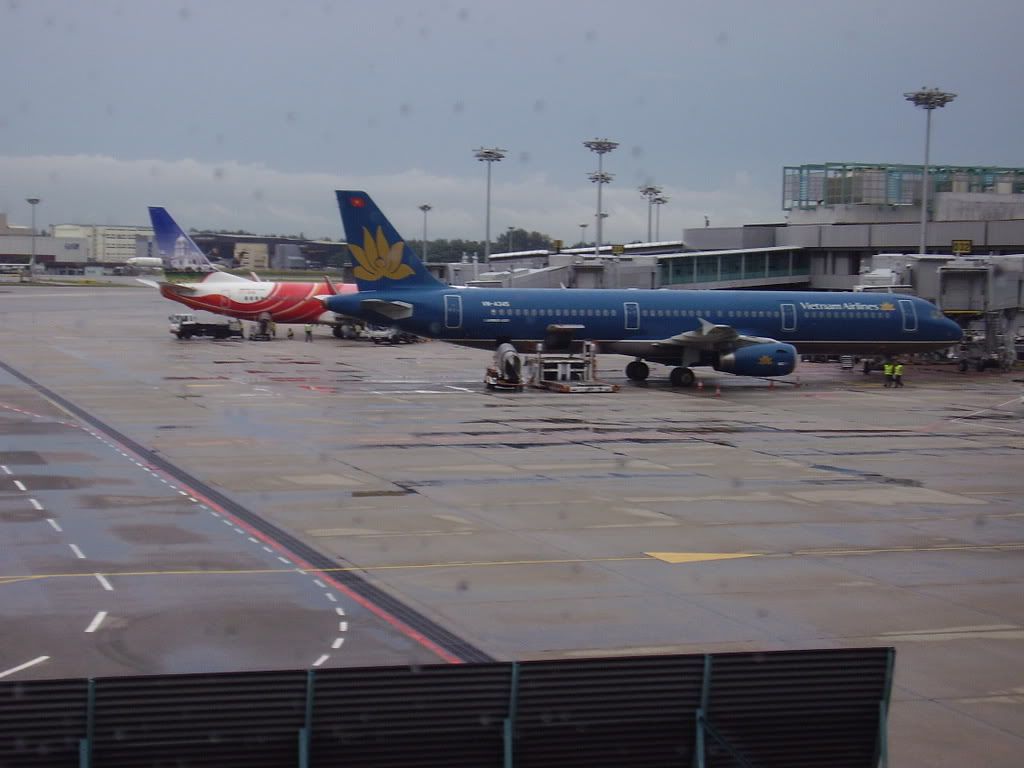 VN-A345
As i sat there looking, i noticed lights coming out of the sky, i guess it was a normal aircraft landing, as it came closer, it turned out to be A380!!
i quickly zoomed my lousy camera at the a380 but the picture was of bad quality.
no harm posting it,
A380 landing!
After that, we headed to gate D41 to board CI 662 to TPE,at D41, the queue was long but it was moving fast. After going through the security check, we were invited to board as the other passengers had already boarded.
As i walked down the jetway, i looked closely at the nose wheel and i saw B-18310. B-18310 would bring me to TPE today.
12 November 2007
China Airlines
Flight: CI 662
SIN-TPE
ETD:15:15pm
ETA:19:50pm
Aircraft : A330-302
Registration: B-18310
Departure Gate : D41
Arrival Gate : A6
Seat: 30G
The aircraft was fairly new as it was only 1 year old being delivered on 2006-01-02
I settled down at my seat and took a pic of the PTV
PTV
As we begin Pushback, the safety video was being played on the PTV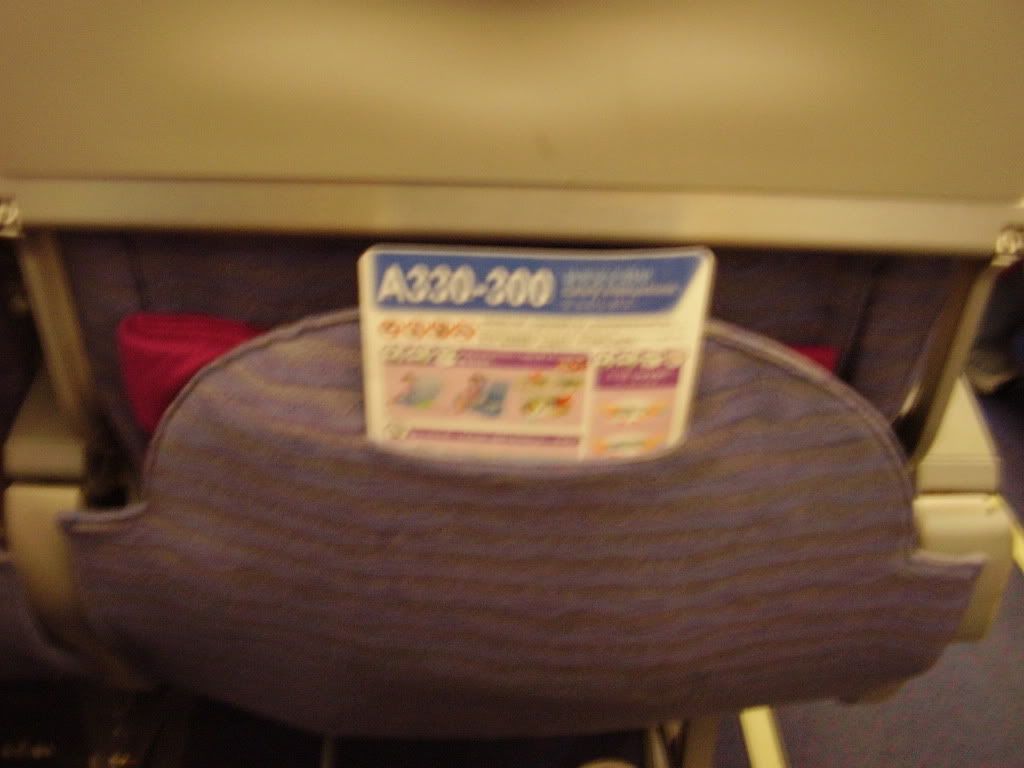 seat pocket.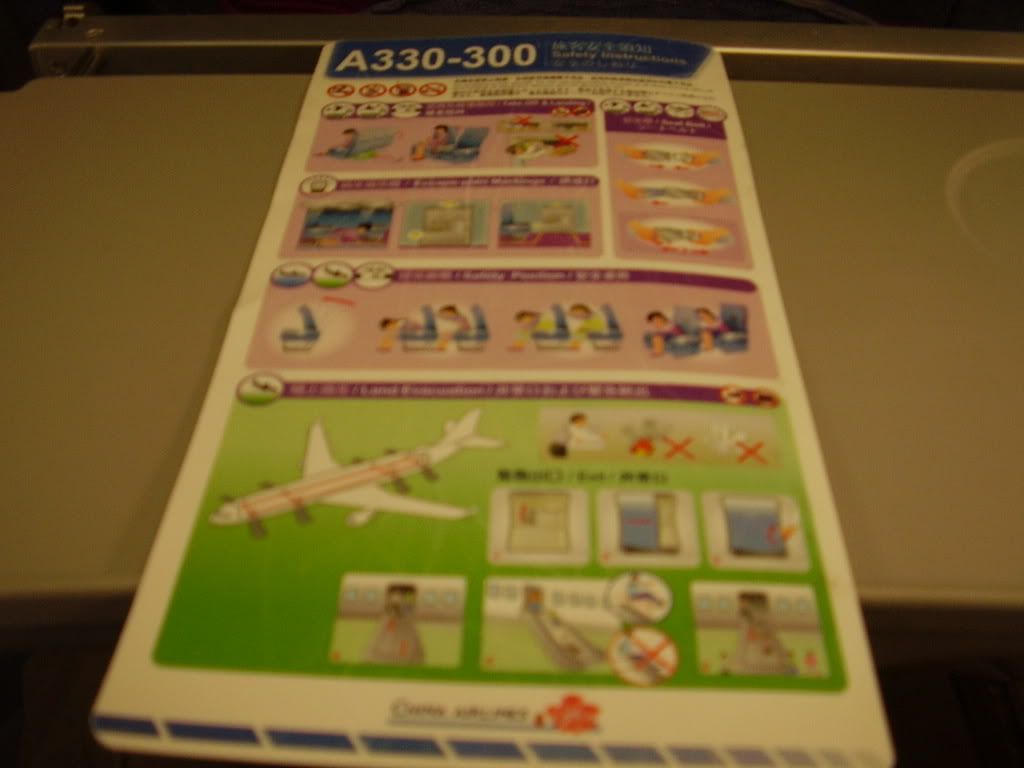 safety card (front)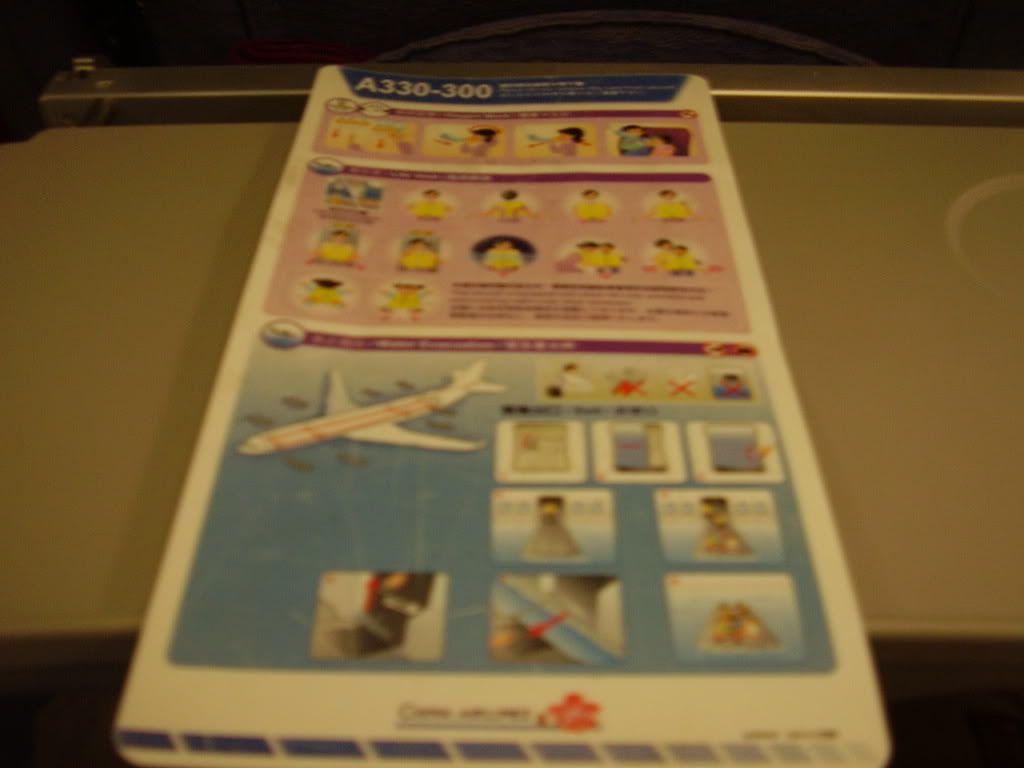 Safety card (back)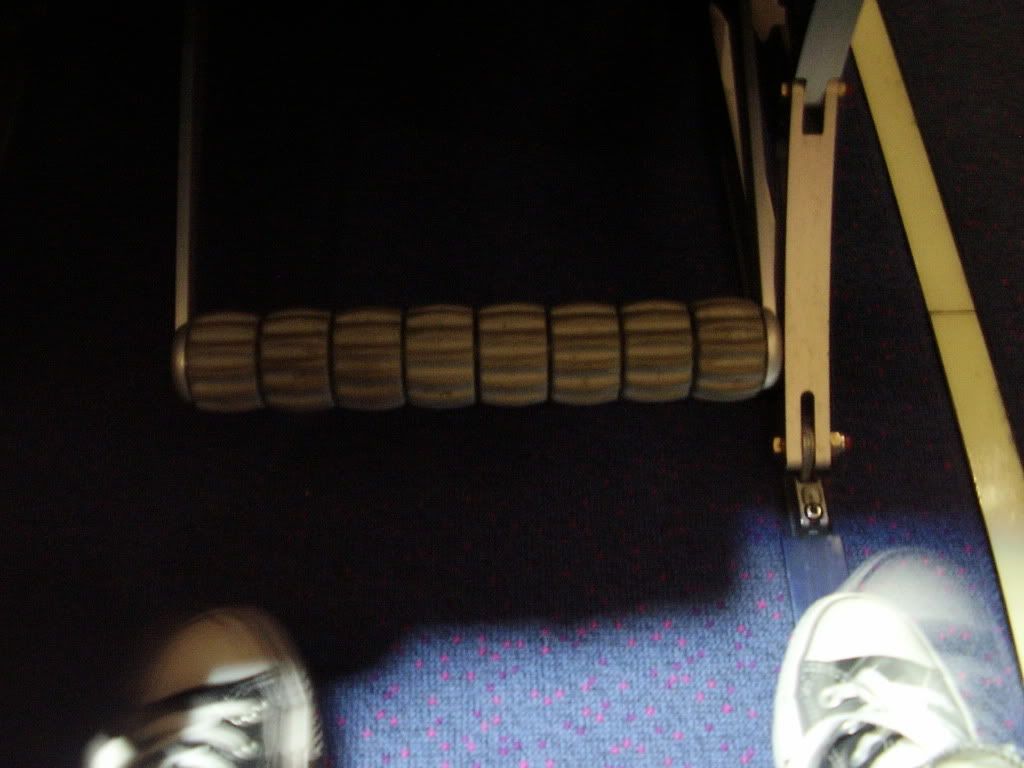 Leg Rest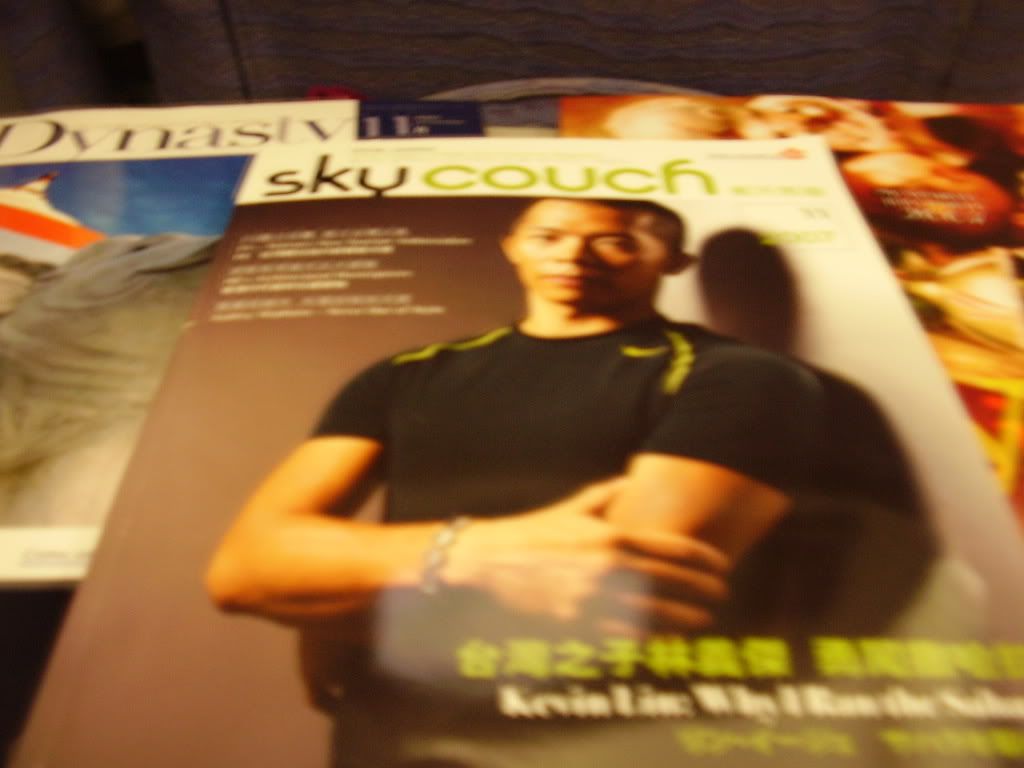 Magazines
We took off behind a SQ772 as seen from the foward view cam .
we rotated of the runway very loudy but as we were airborne, it became less noisy.
After take off , reached our crusing altidute, the FA's went around with drinks as i played with the PTV.
The PTV had touch screen and it was a nice feature.
map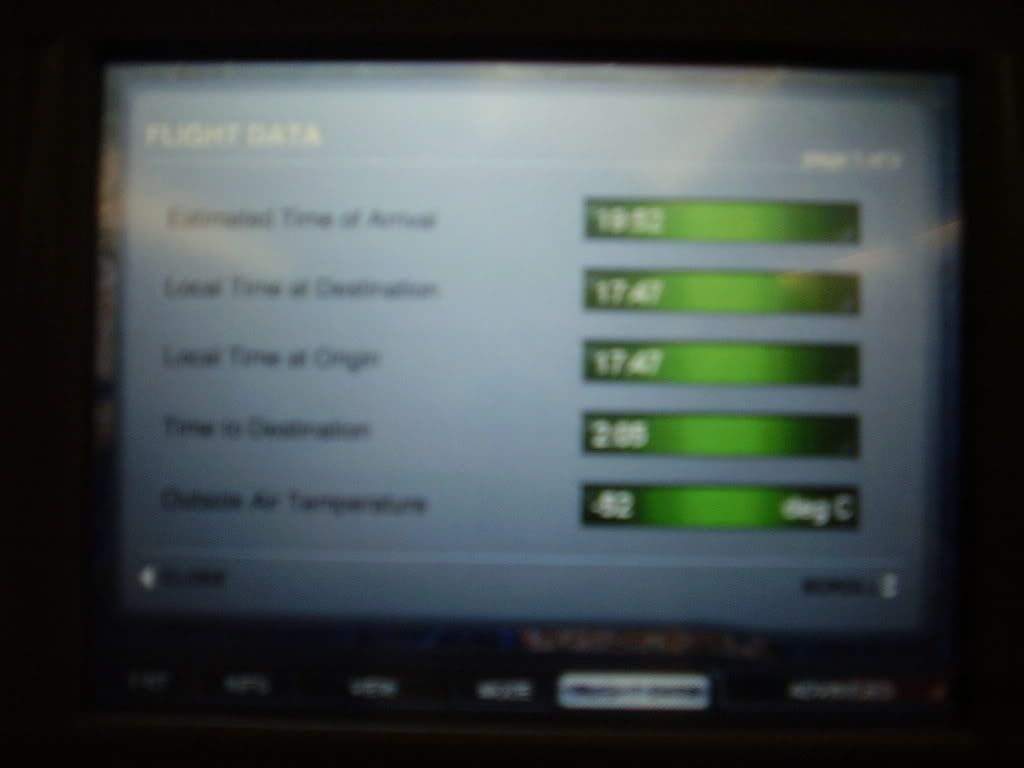 flight information.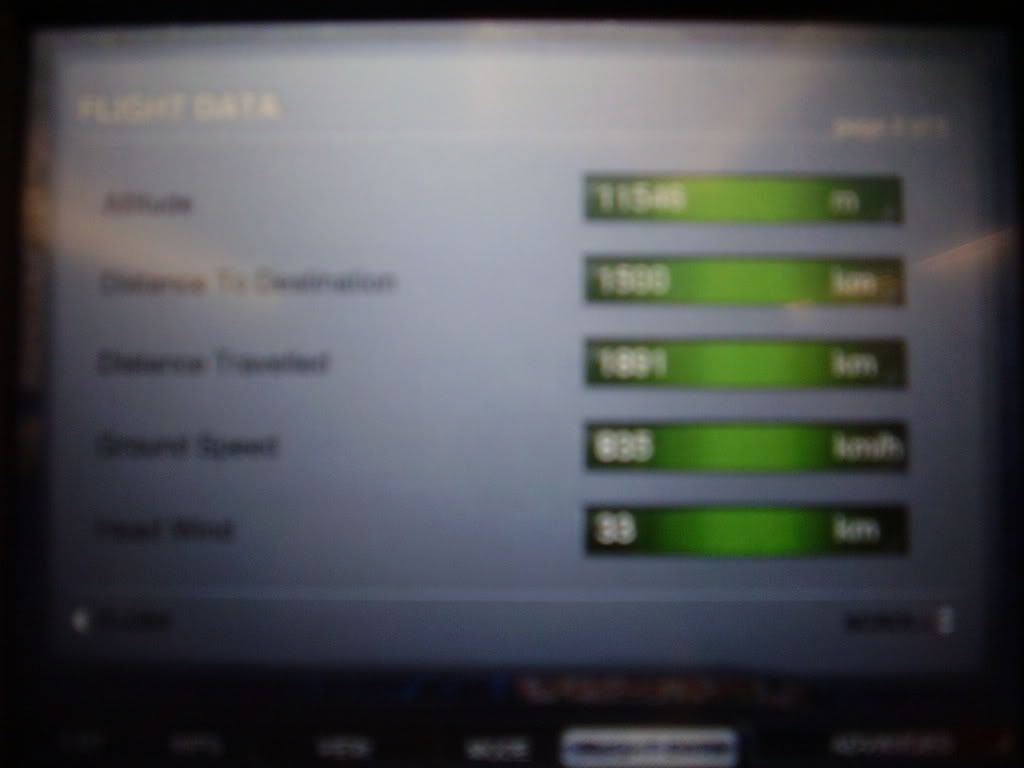 flight information.
foward view cam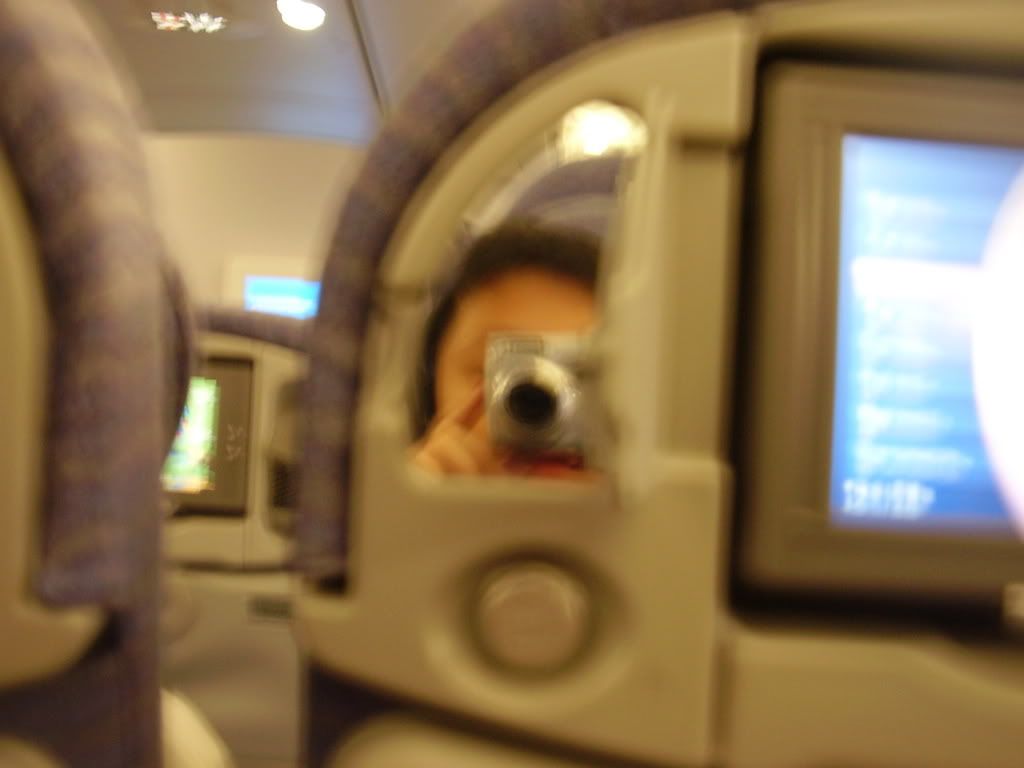 mirror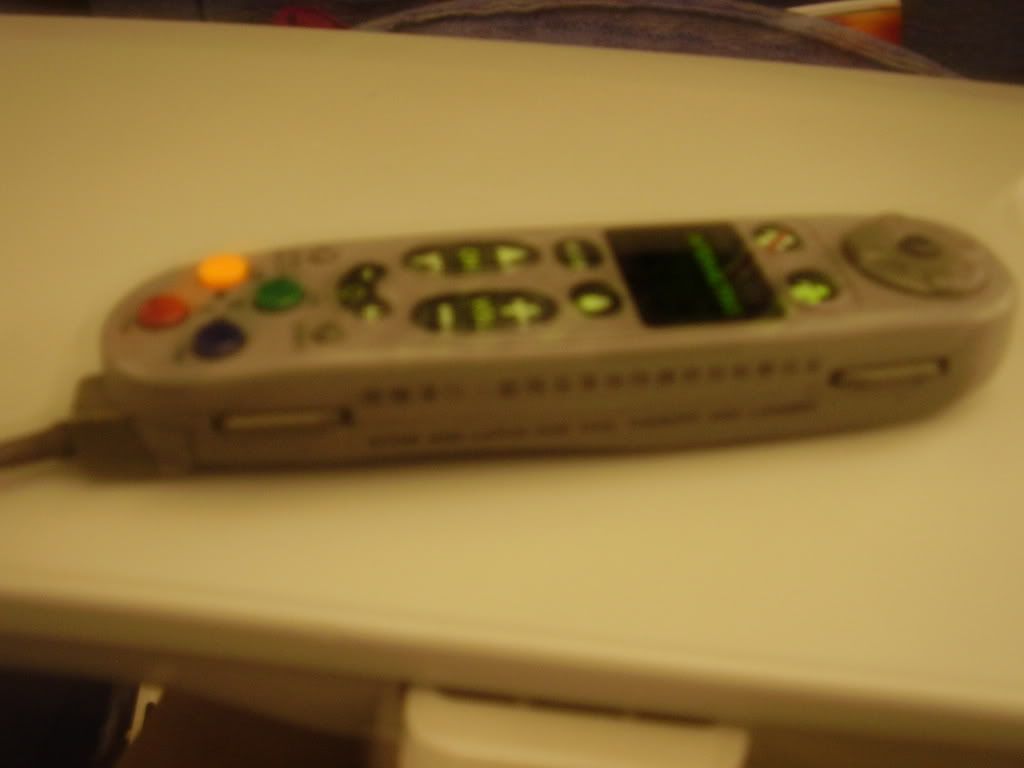 Handset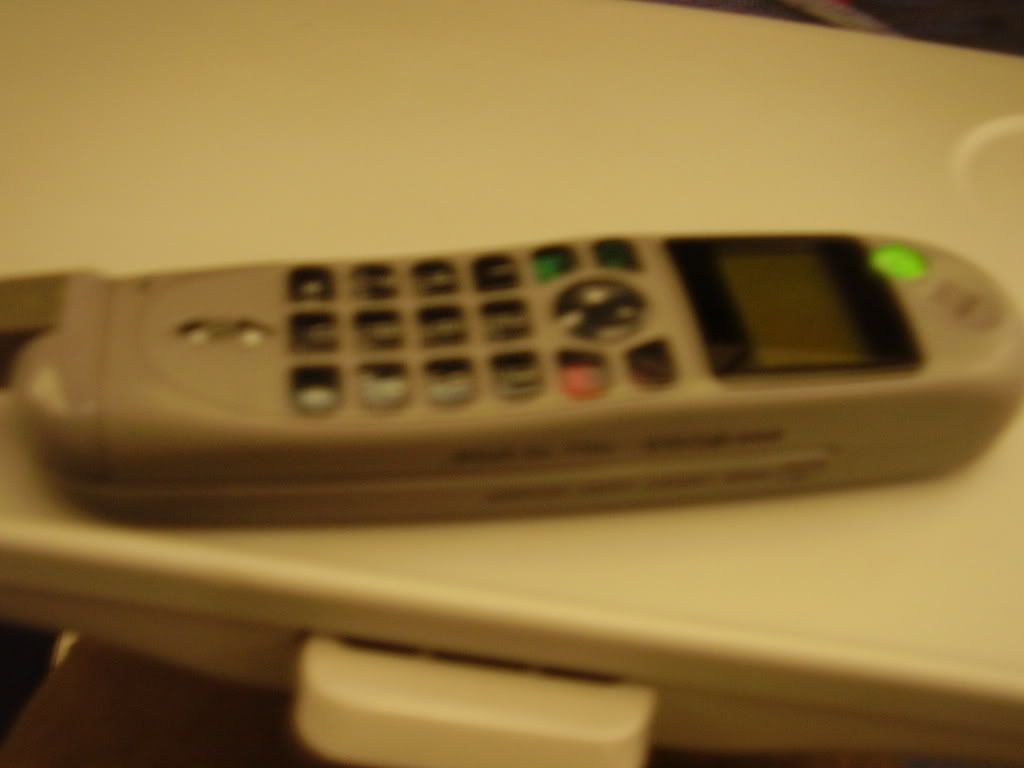 Handset
earphones
After the FA's went around with duty free , a few minutes later , they came out with dinner.
The dinner consist of Chicken with potatos Or Fish with rice.
i chose Chicken with Potatos for my dinner.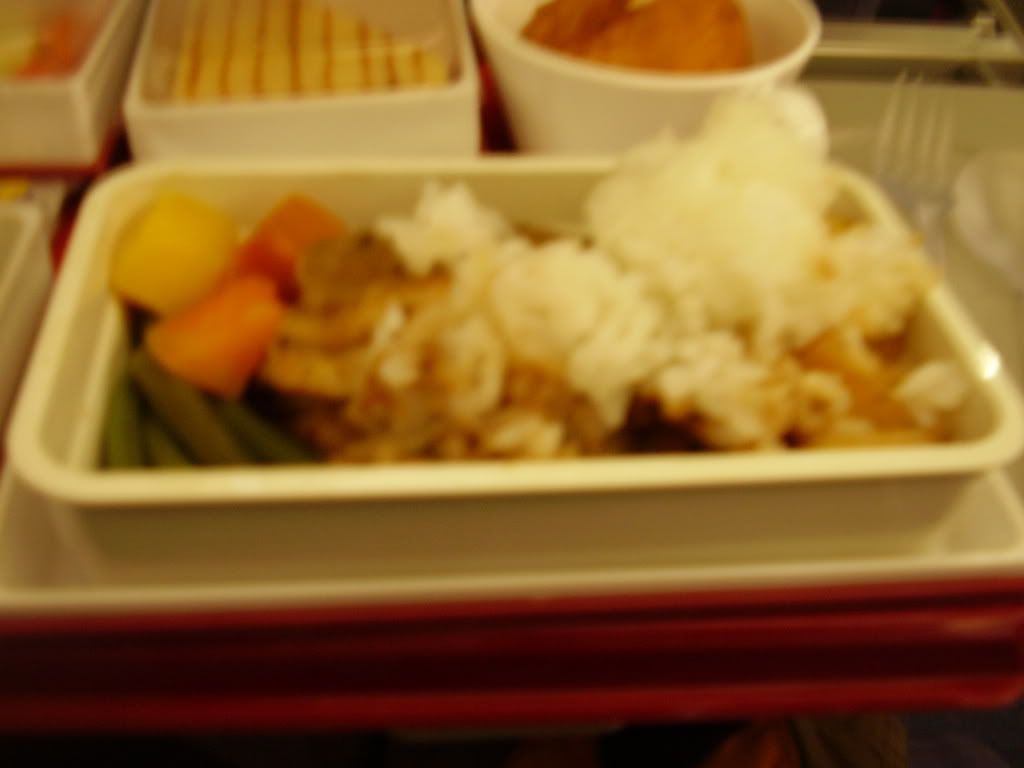 The food (the rice was from my mum)
The Food was O.K but the chicken was hard and the potatos were hard too.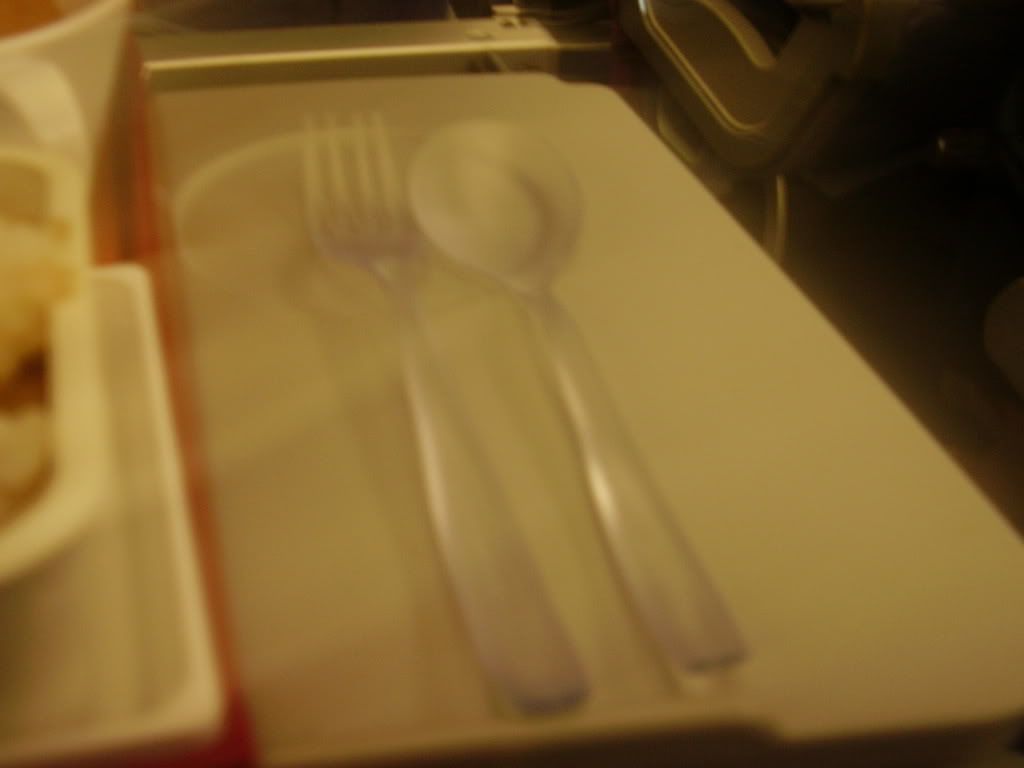 Cutlery
I walked around the cabin and took a blury shot of the cabin as there was turbulence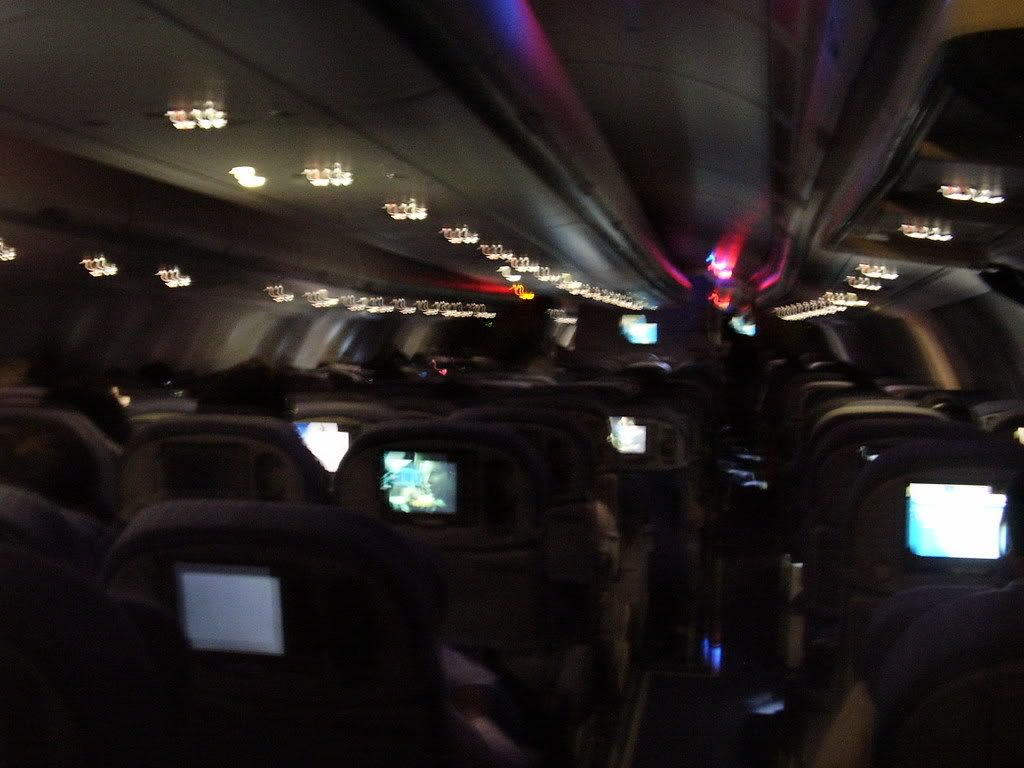 Cabin
I then went to the toilet and of course, took some pics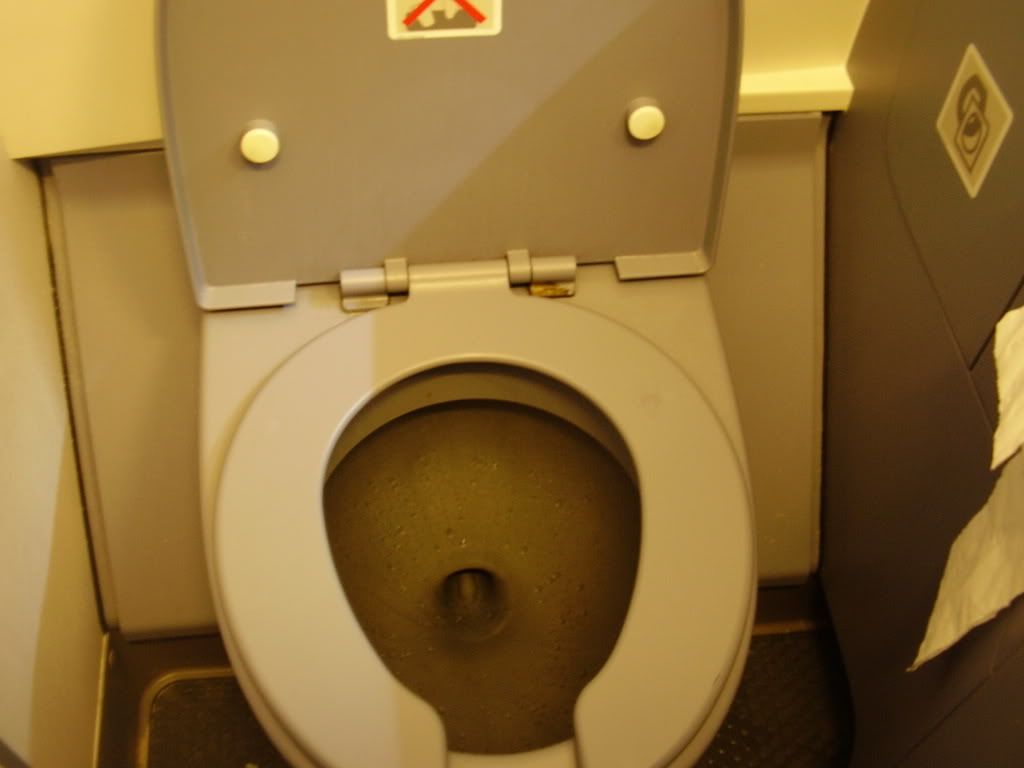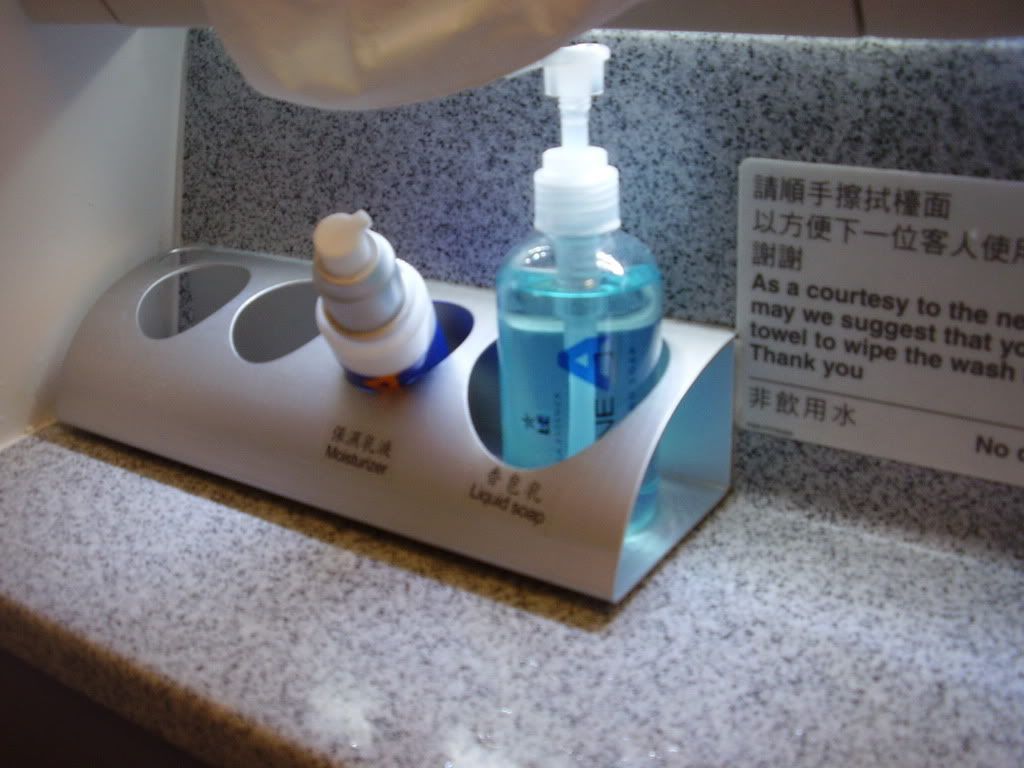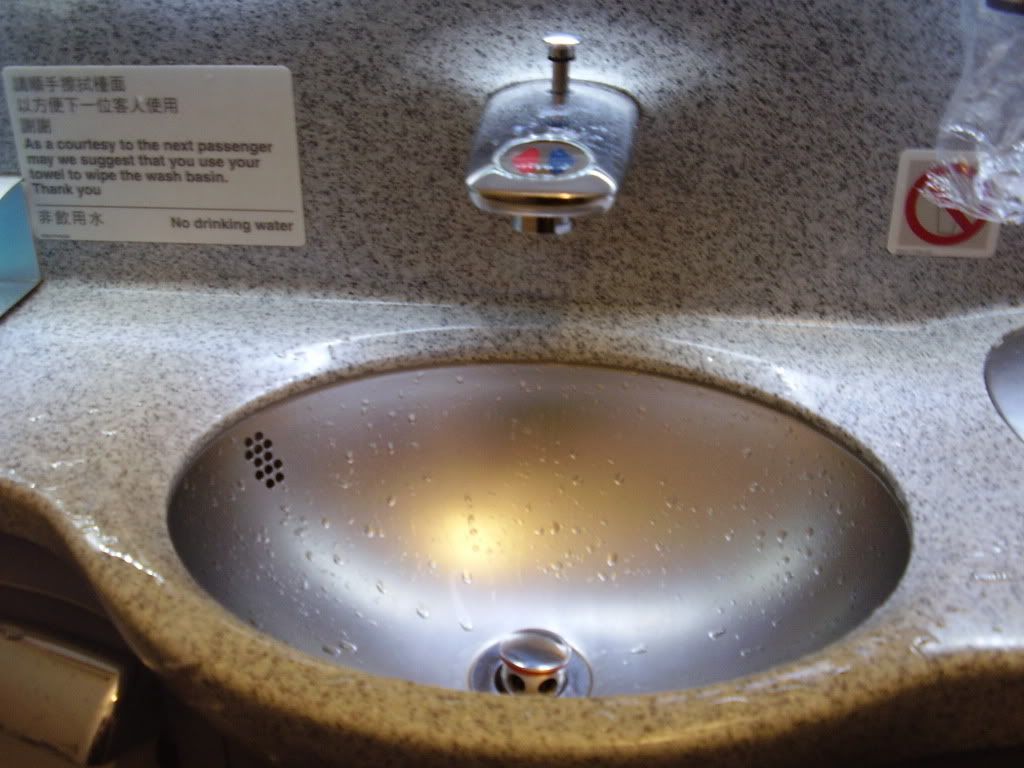 I could'nt take anymore pictures as my Camera went out of battries .
We landed very hard on TPE and taxiied to gate A6 .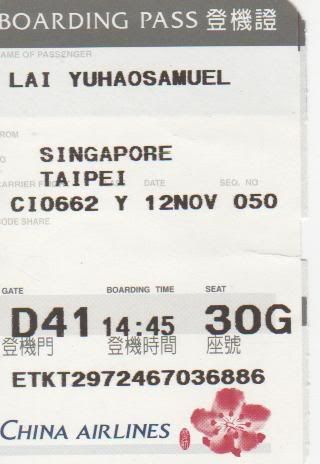 My Ticket
____________
I spent 8 nice days in the whole of taiwan, having travelled from taipei to hua lien then to kaoshiung , tainan, taichung etc.
____________
I woke up at 5.30 this(19 november) morning as we had to leave at 6 for the airport.
i finished some packing, changed, brushed my teeth and checked out.
I handed my luggage to the tour guide and i boarded the bus bound for TPE .
After the luggages were loaded onto the bus, we were on the way to the airport
taken from the bus
Terminal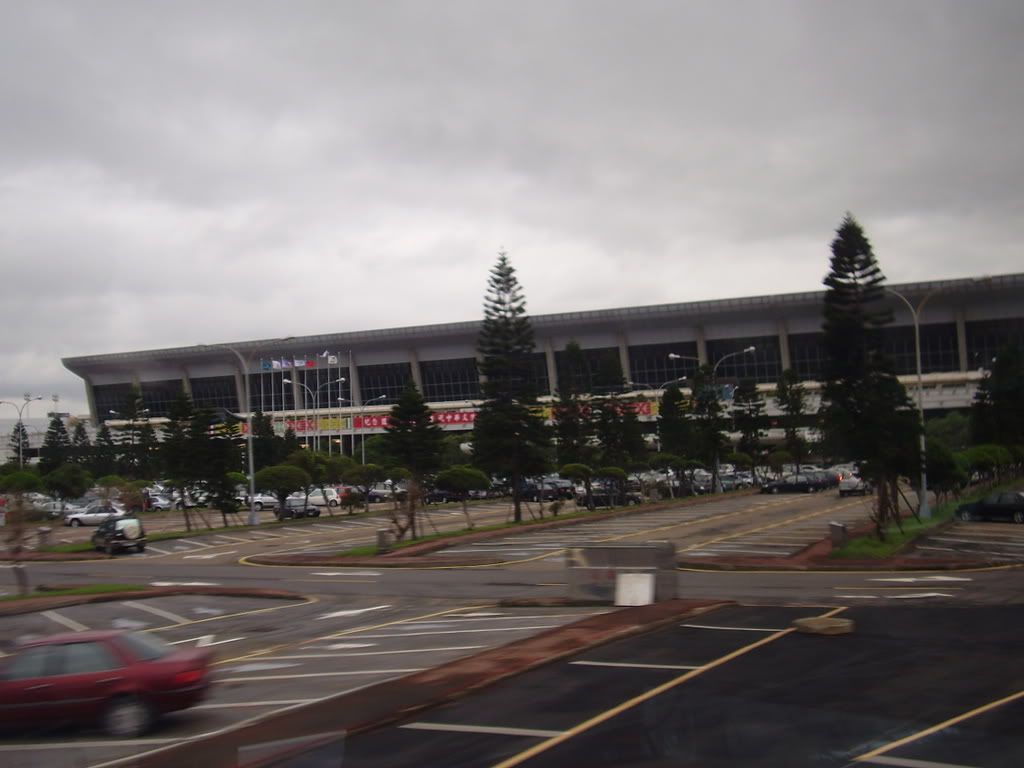 terminal
We got our luggages ( 3 luggages, 2 big box, 2 small box, one painting and a pot.)
The tourguide got everrything settled and we checked in out luggages.
Flight information.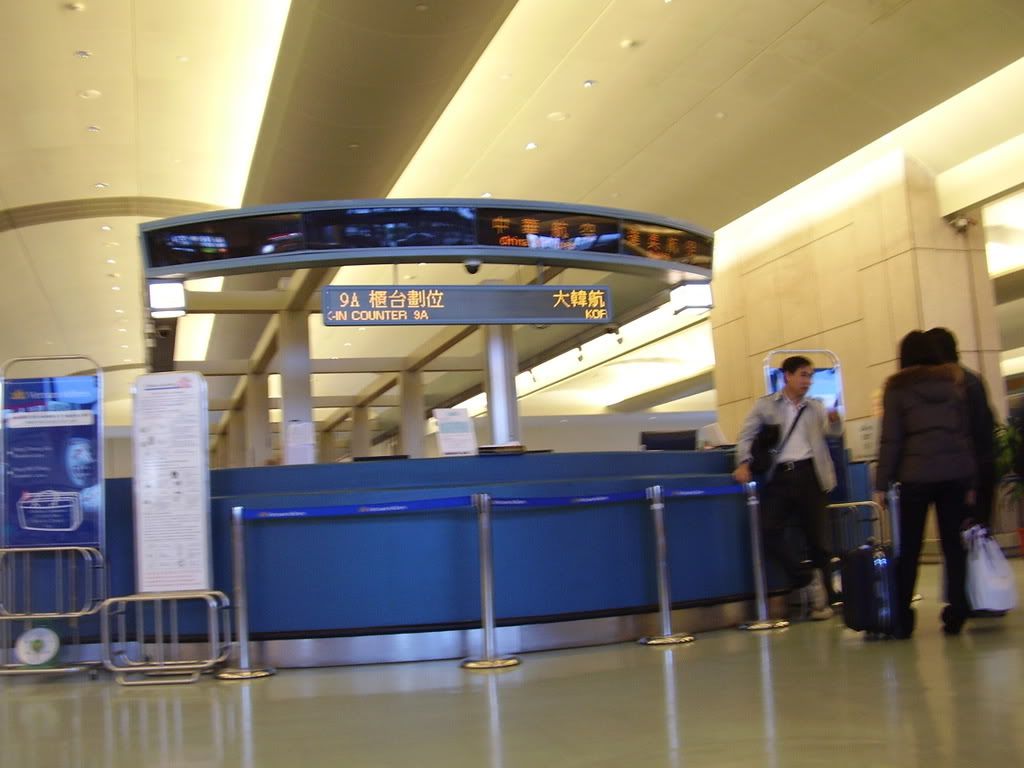 checkin counter
We went through the usual immigration, checks etc. My parents and sister went to eat while i walk around before going back to eat.
After eating, we headed towards gate A9 to Board CI661 for Singapore.
As i looked through the window , i noticed that the aircraft, B-18311, The fruit scheme, would bring me to SIN
front view.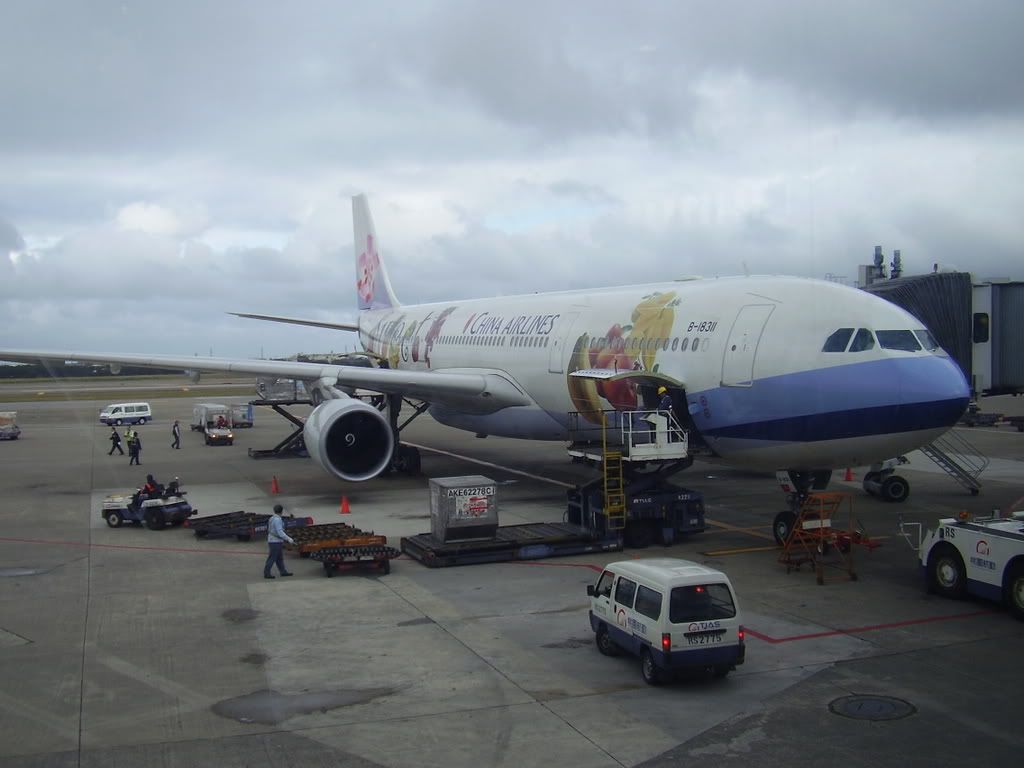 being prepared for our flight
another CI aircraft.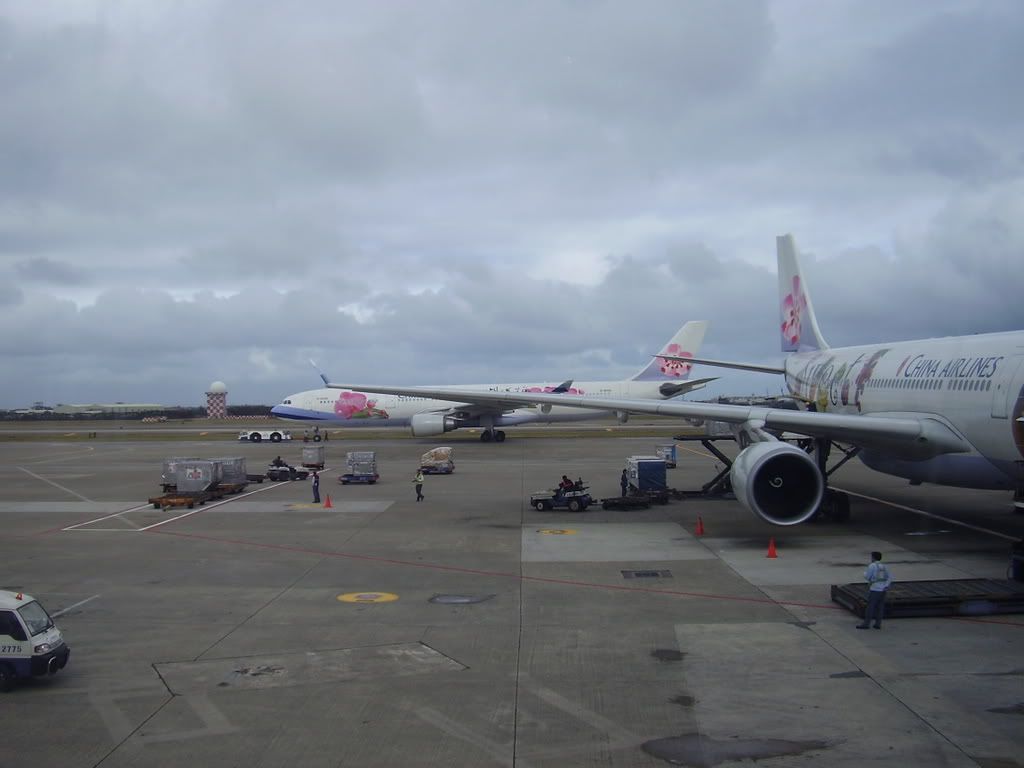 CI aircraft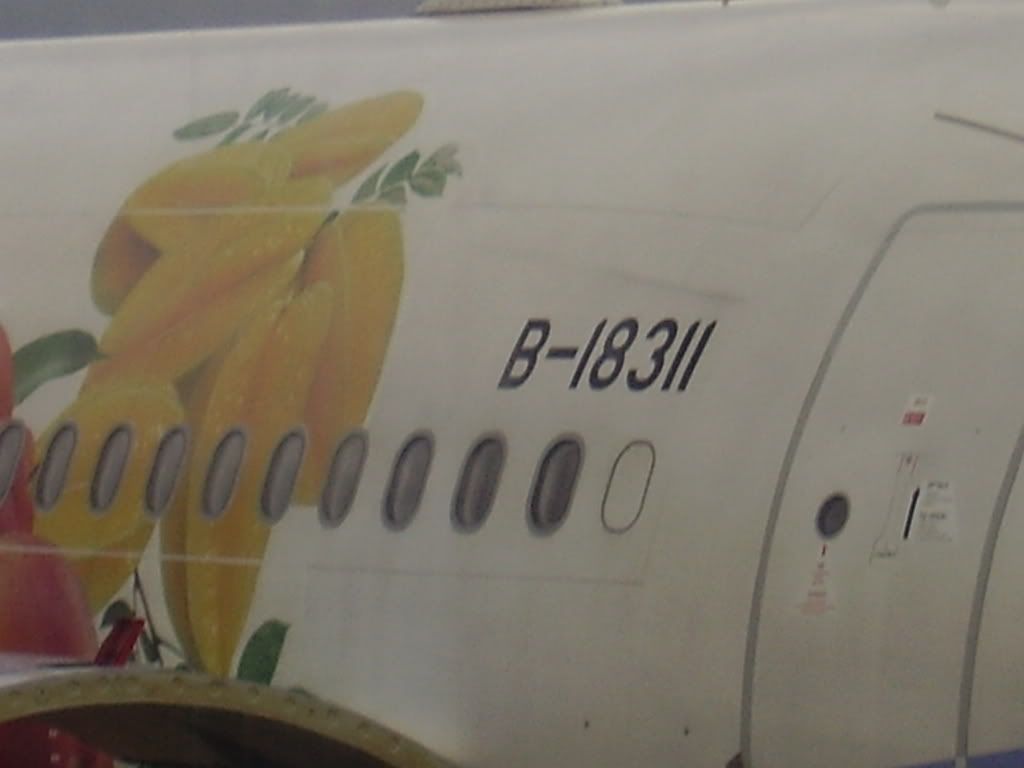 Registration.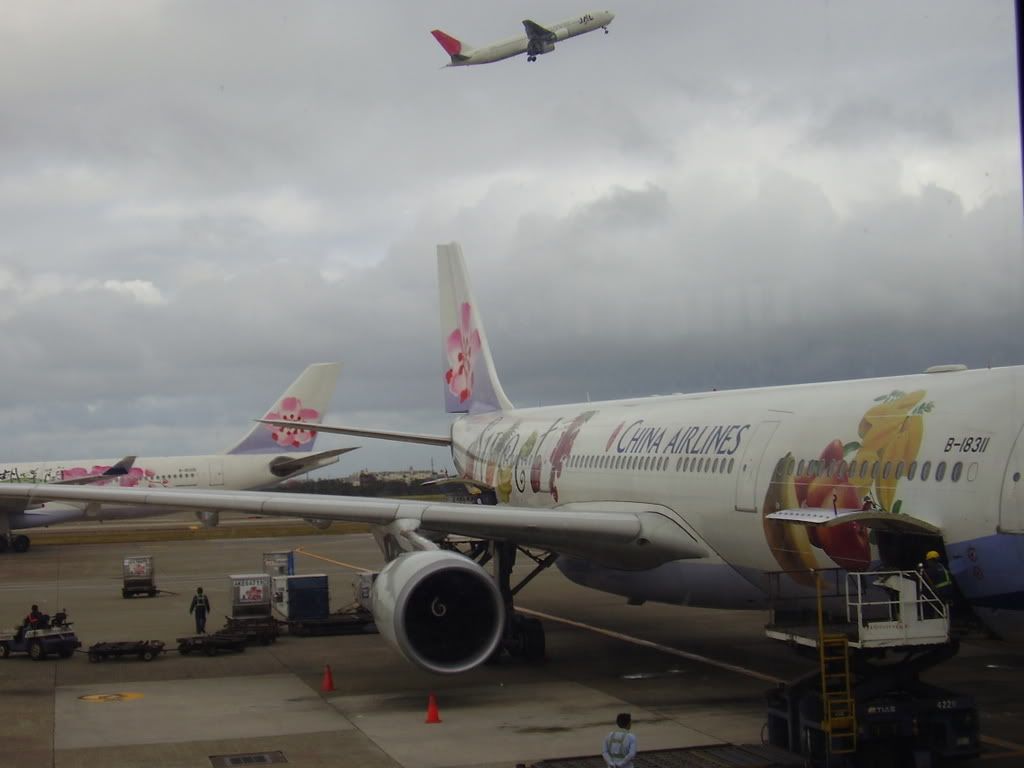 Bingo!! 3 aircraft in one shot.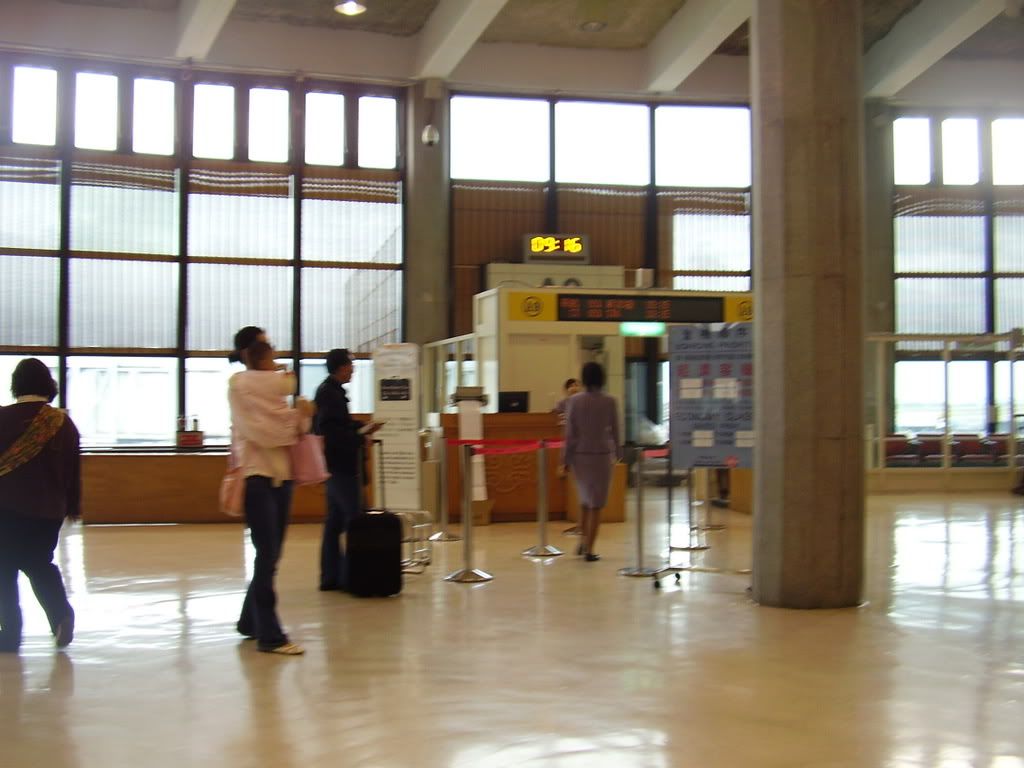 Gate a9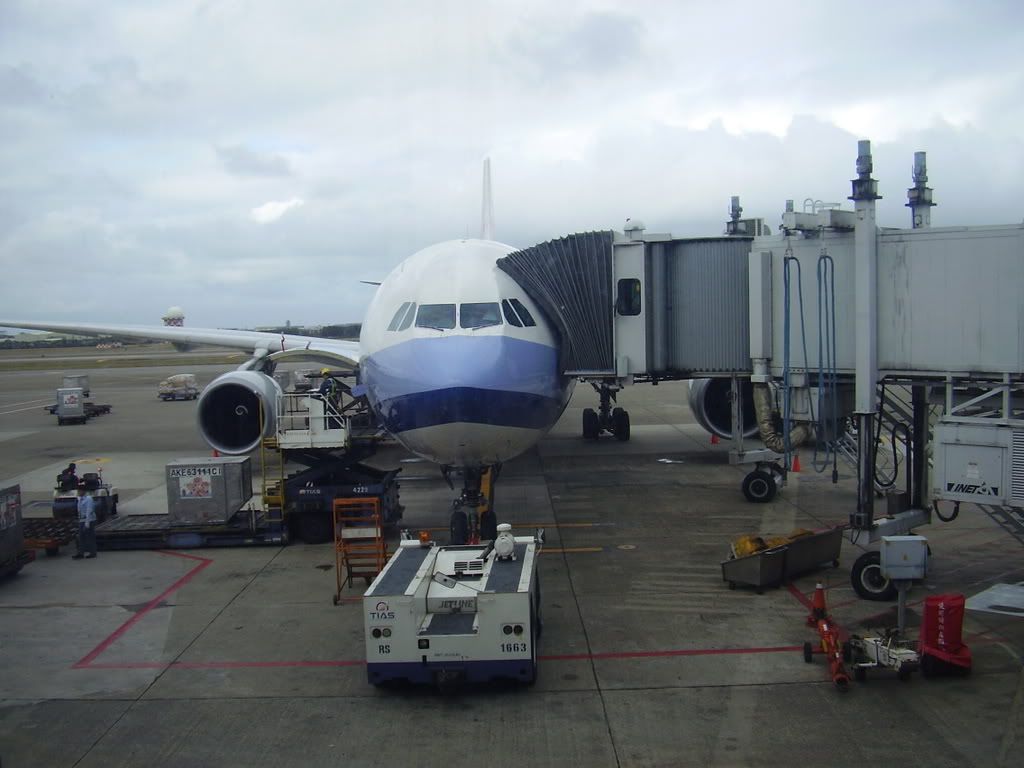 front shot
containers
We boarded the Aircraft and i walked towards my seat , 37B , but i sat at 37A.
19 November 2007
China Airlines
Flight: CI 661
TPE-SIN
ETD:09:35pm
ETA:14:15pm
Aircraft : A330-302
Registration: B-18311
Departure Gate : A9
Arrival Gate : D44
Seat: 37B
i'll let the pics do the talking.
I sat down on my seat and begin taking photos.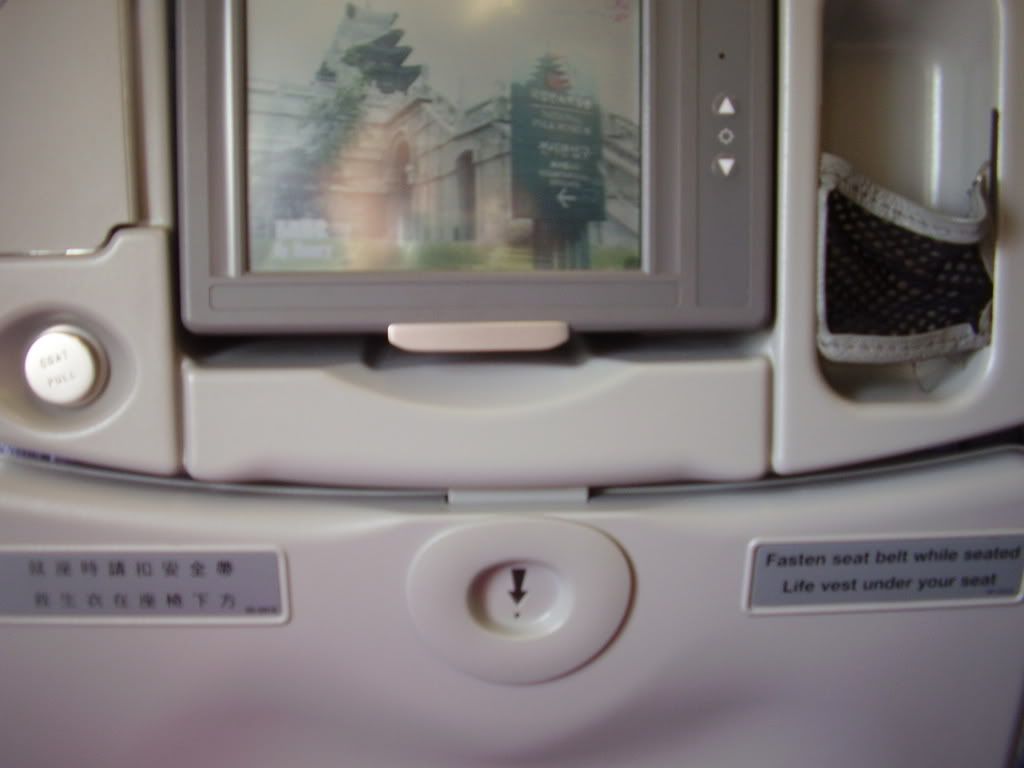 my seat.
wingview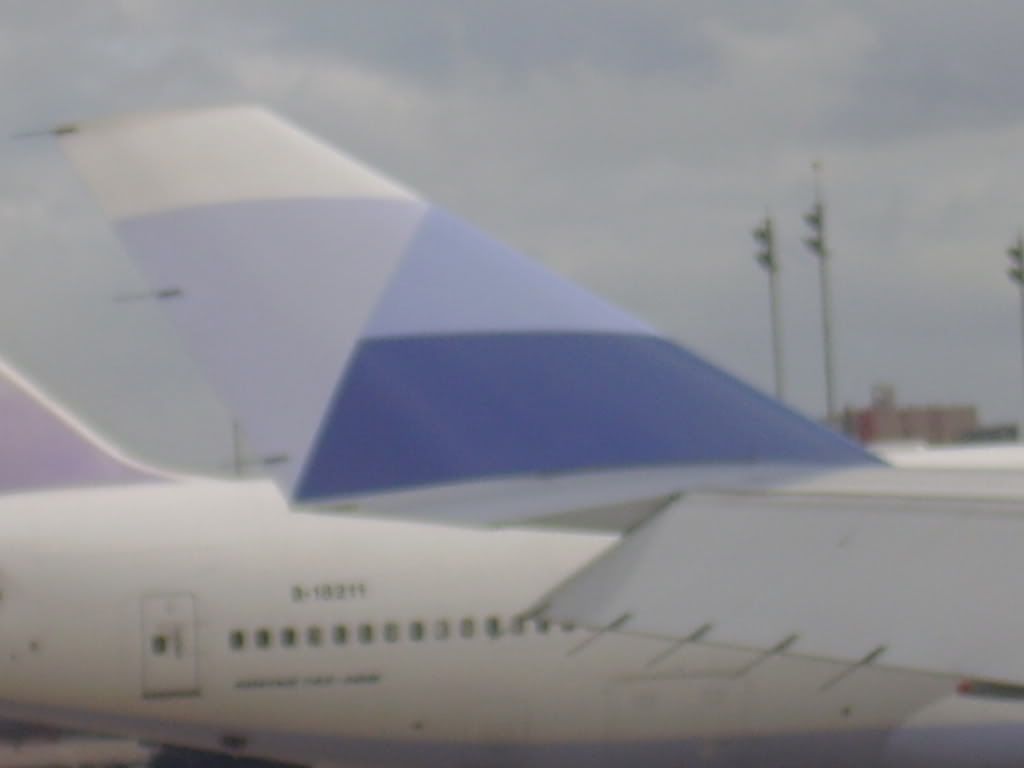 mighty winglet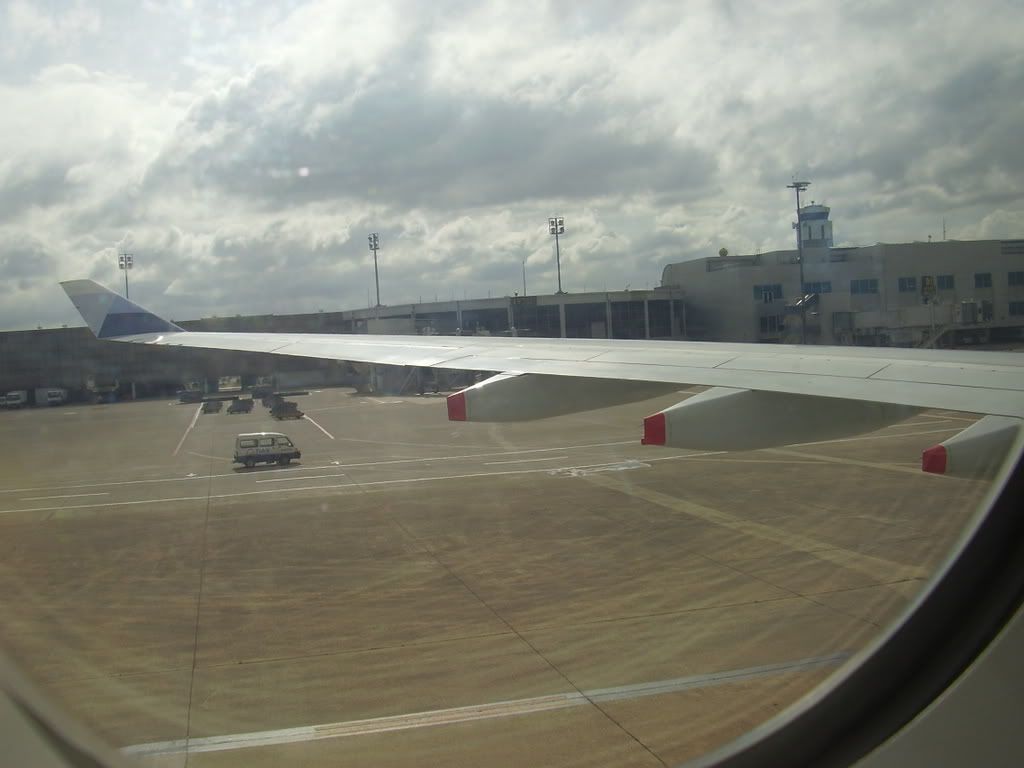 pushback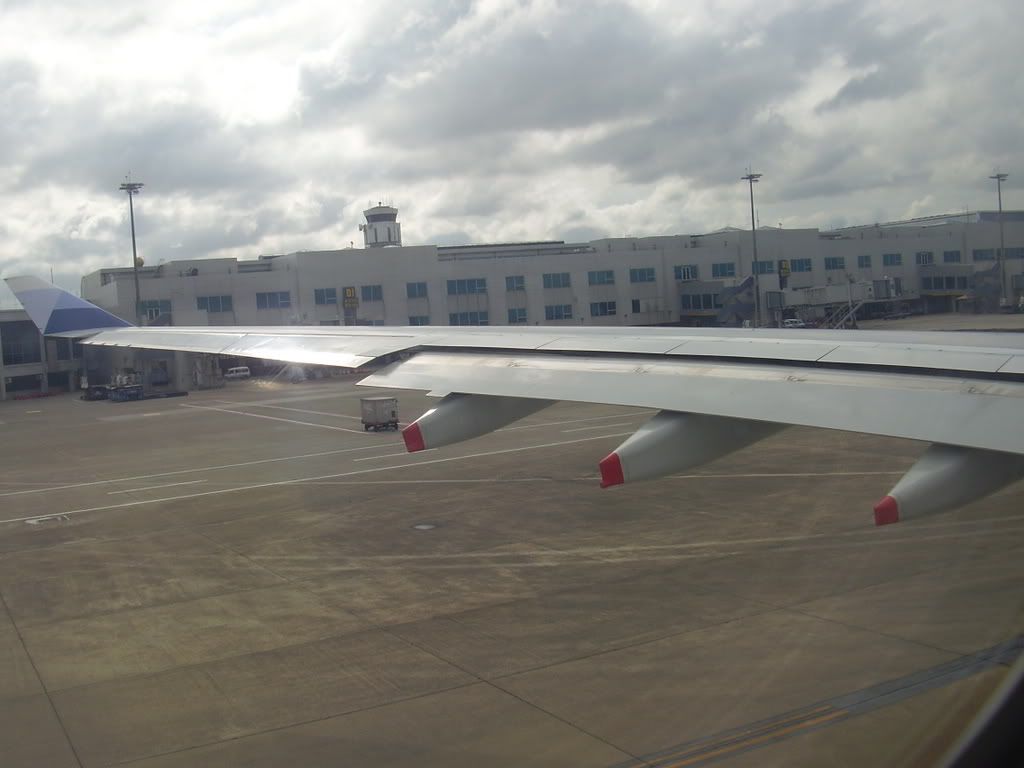 pushback #2
taxiing
JAL aircraft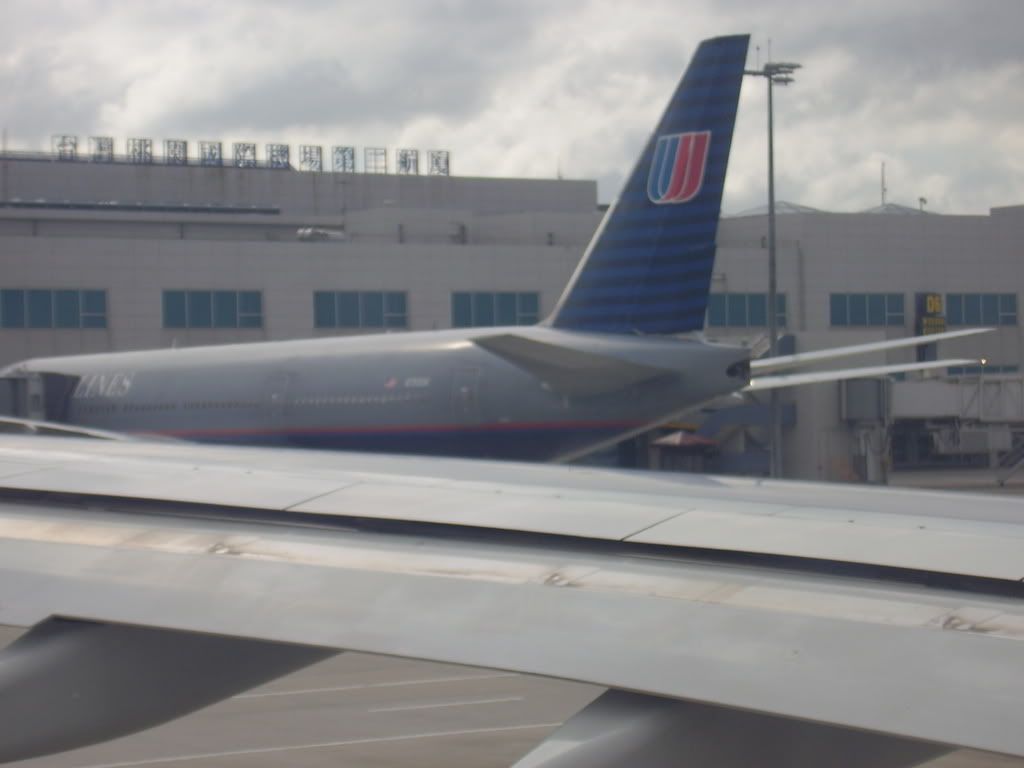 UA Aircraft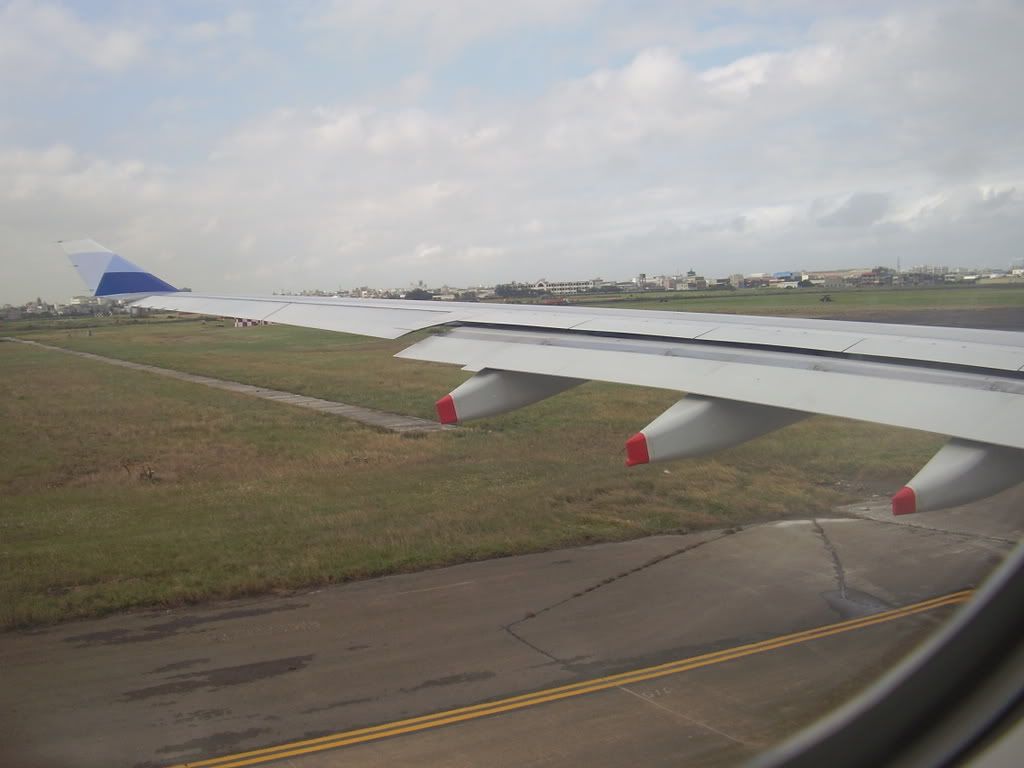 holding short
Holding short for EVA AIR CARGO MD-11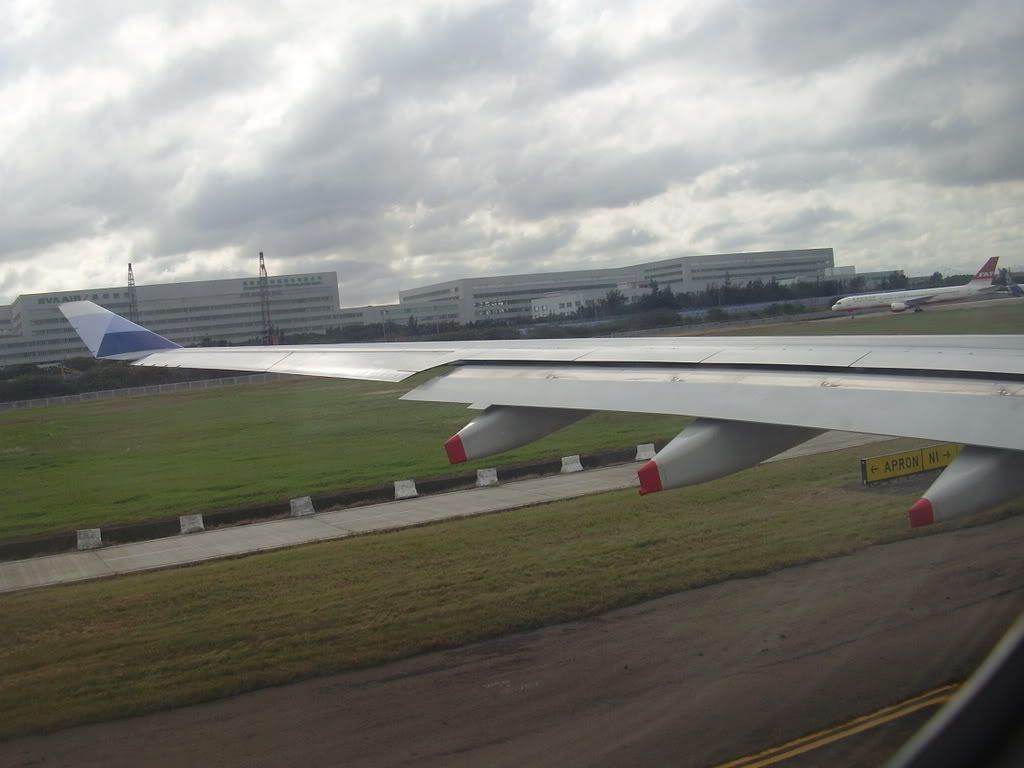 Rolling.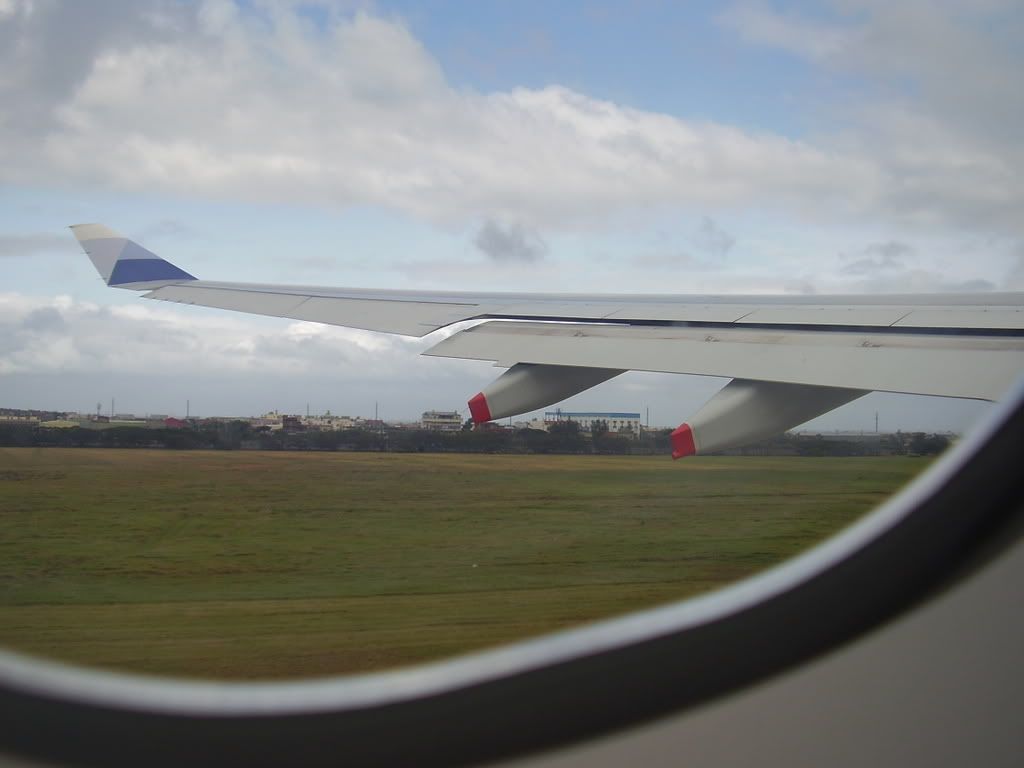 TAKE OFF !
climbing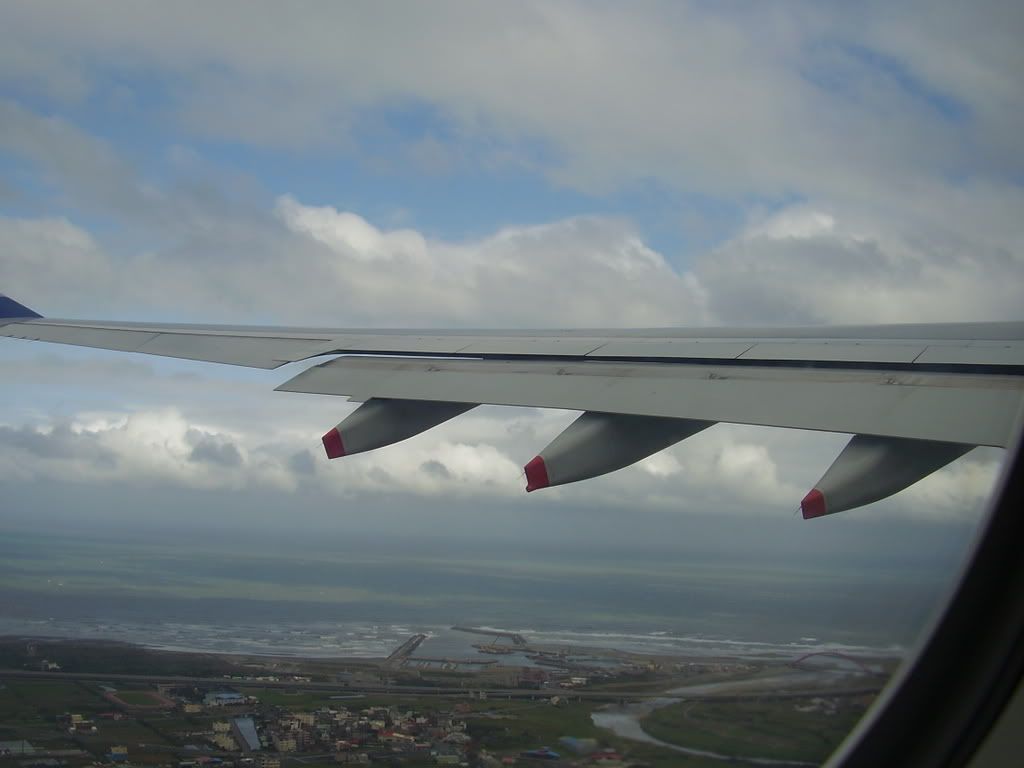 still climbin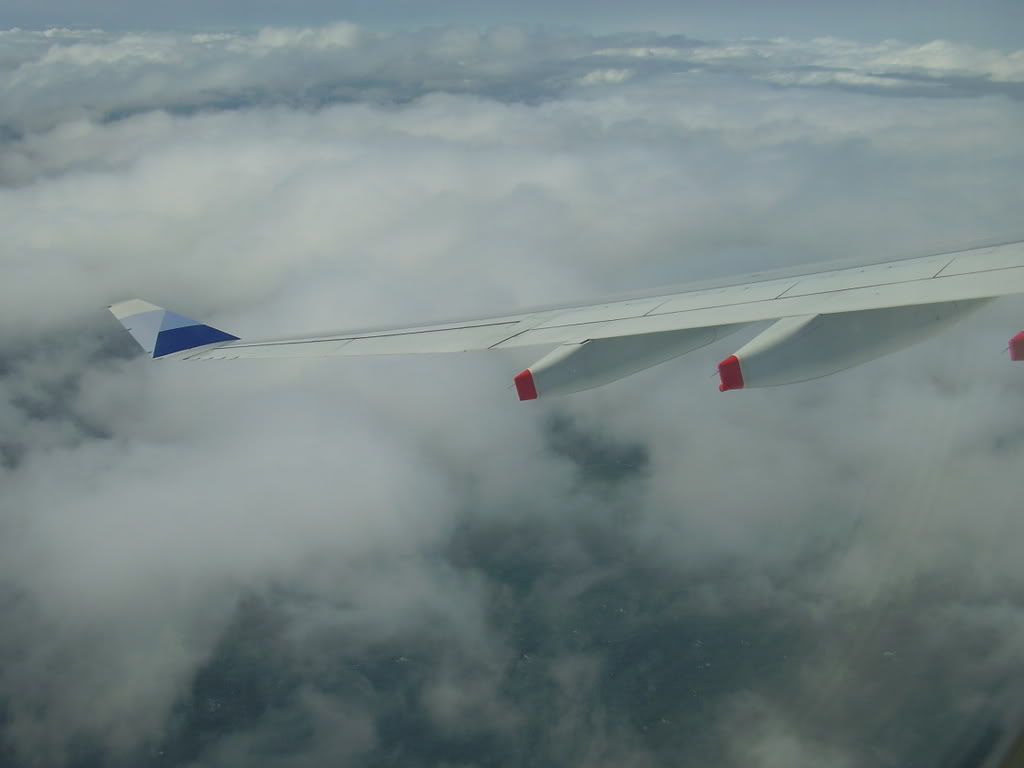 above the clouds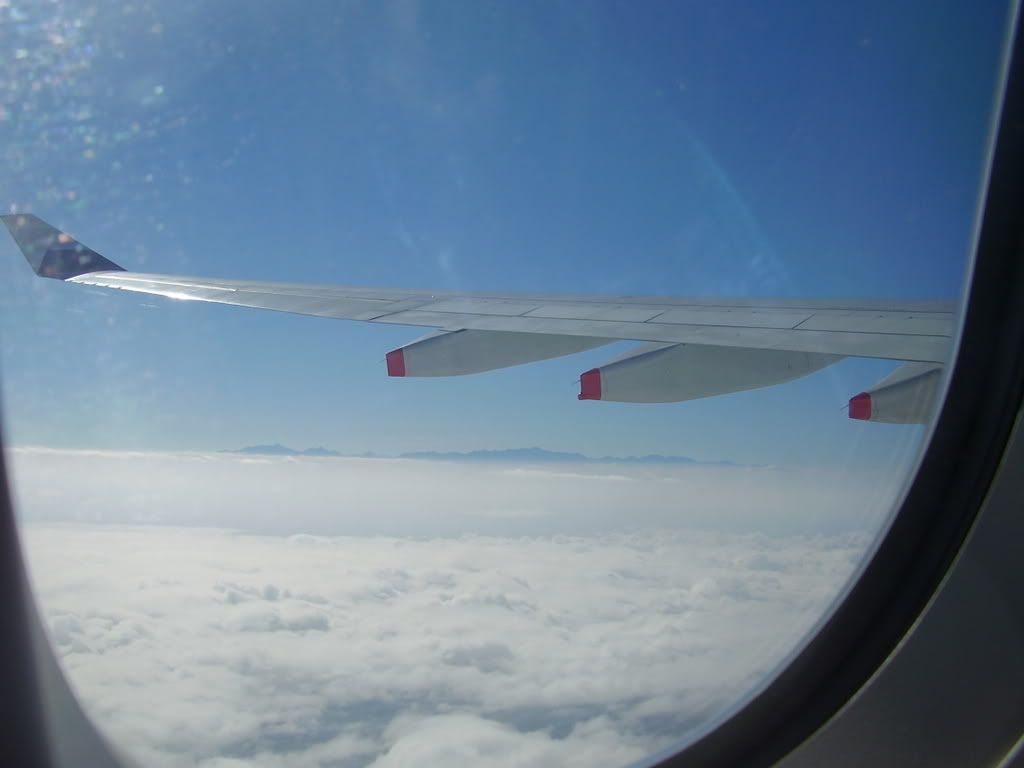 crusing
After the FA's finish serving drinks, duty free, they came with food.
Choice of Chicken With Potatos OR fish with rice.
I chose Chicken with potatos and it was much better then the one on CI662
food
chicken with potatos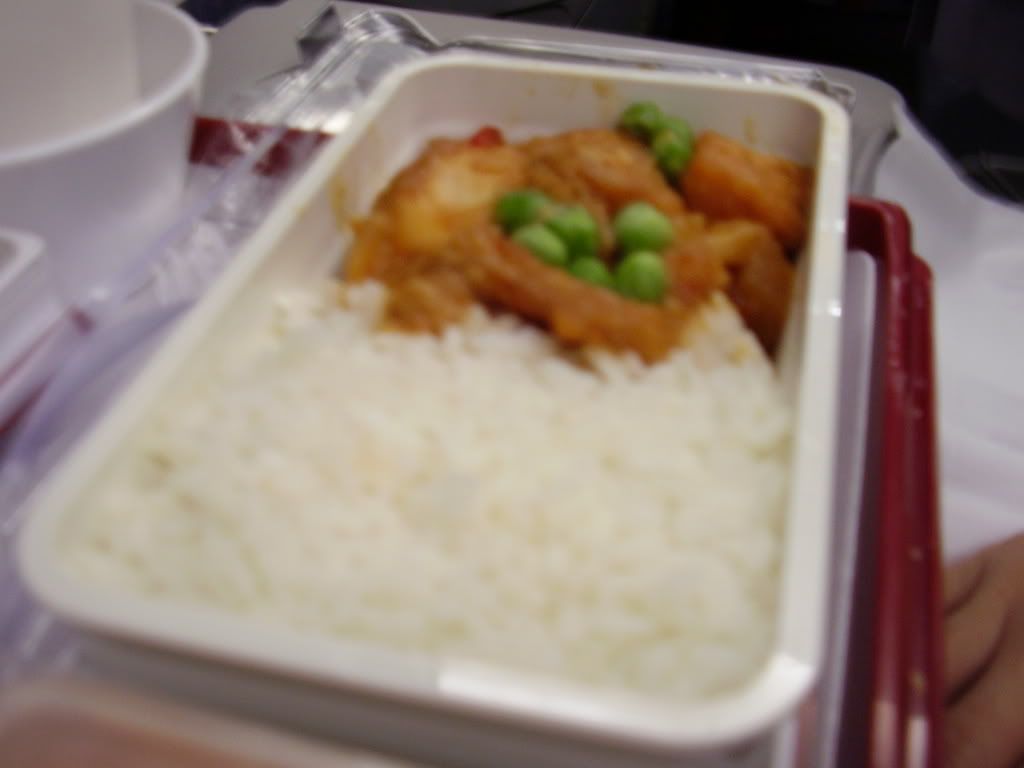 my mum's fish with rice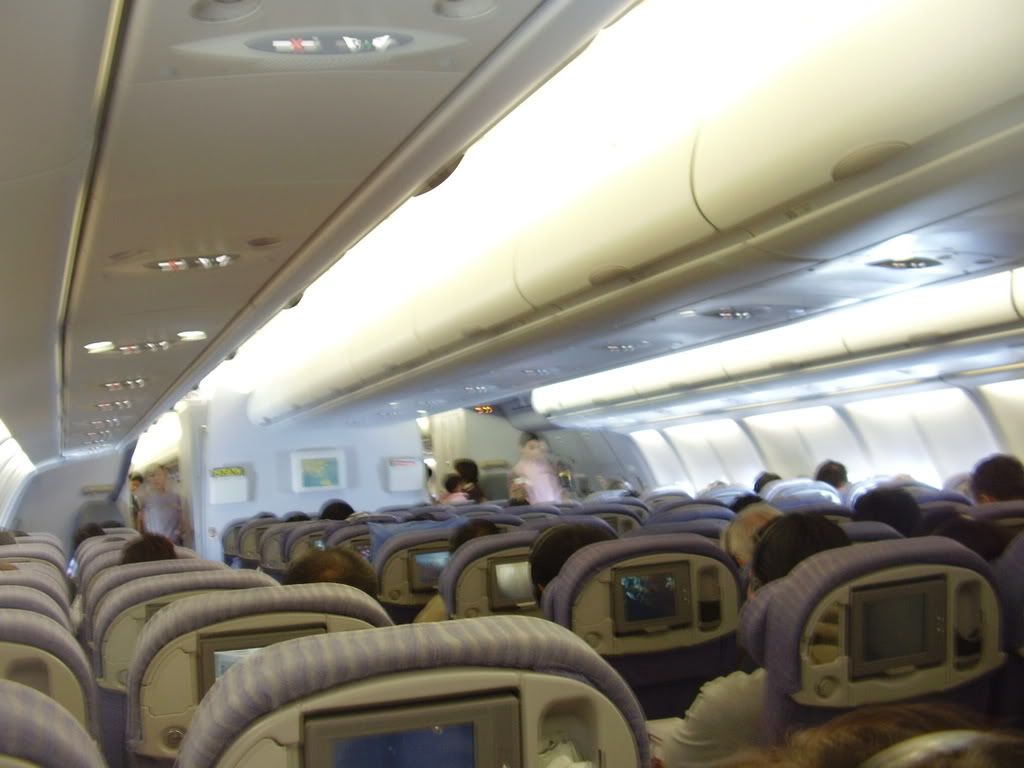 Cabin
flying through the clouds
The Captain came on the PA and told us that he had recieved weather news of a thunderstorm in singapore and we had to circle the airport and our estimated arrival time would be 14:15pm but we landed in 14:14pm
approaching rainy singapore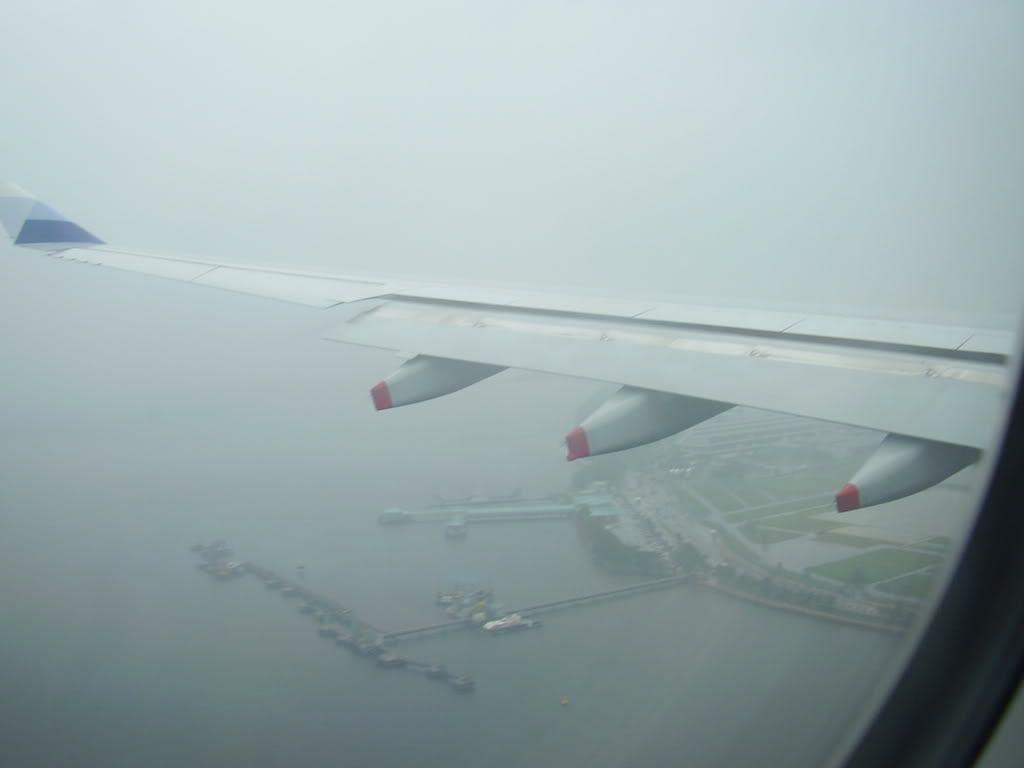 approaching
about to touch down
touch down!
SQ planes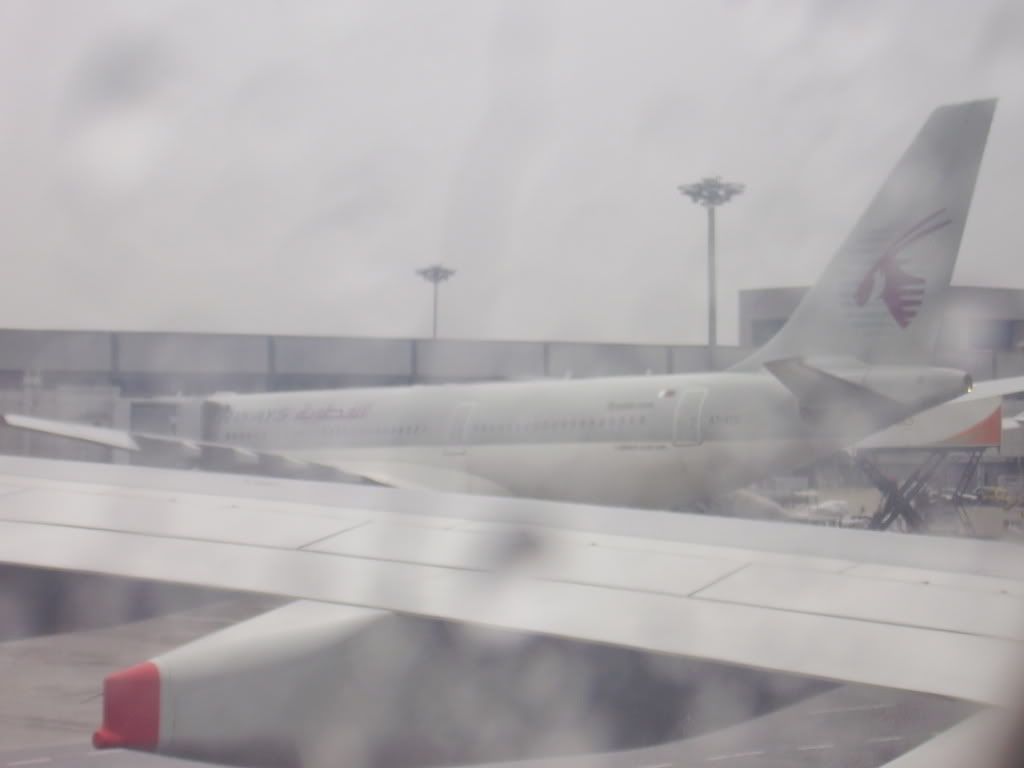 QR plane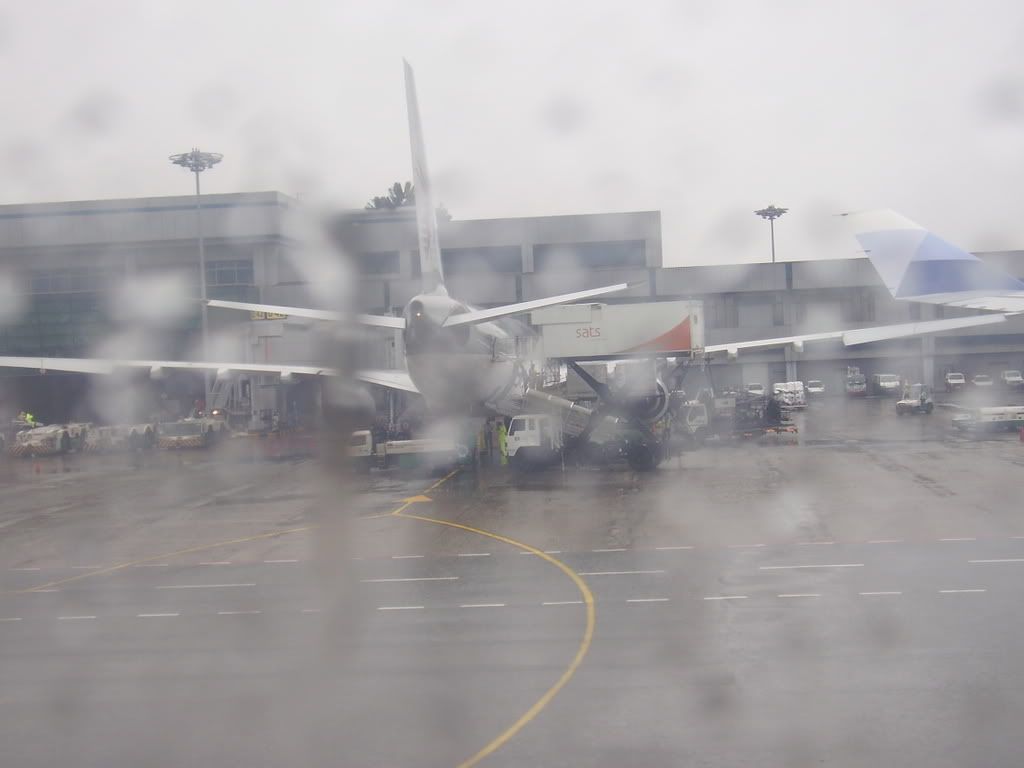 Backview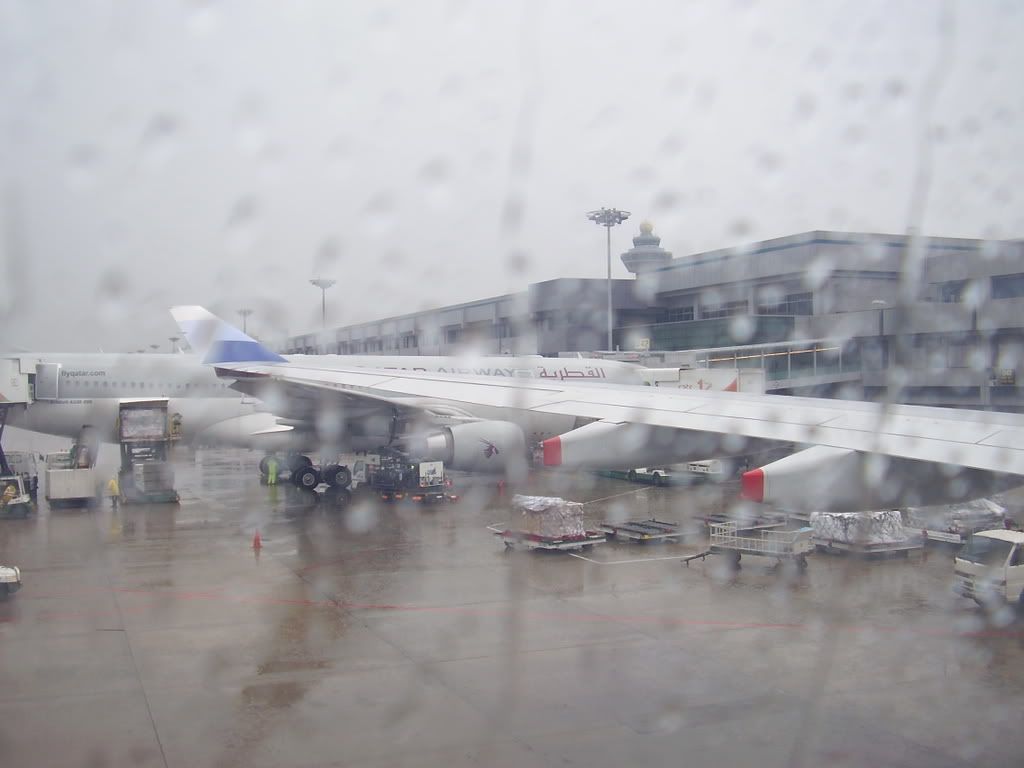 parked at gate.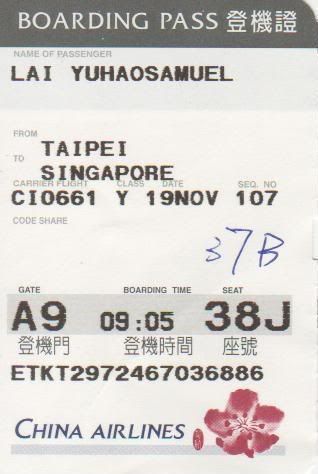 My ticket.
Thanks for reading my trip report . I hope u like it but i really apologize for the bad quality of the pics.