This is my first trip report, I'll be glad to receive your comments and suggestions, thanks. I began to travel alone as a UM since 9, and without UM service since I was 12 y/o... since then I continue to travel all summers making new experiences and even if I was attracted by planes since little this journeys have remarked my passion and make me want to be a commercial pilot. Since I founded jetphotos.net I haven't done any trip report till now...
As I said...I use to come in Italy for my summer vacations, and this is the 2nd time I fly Air Canada.
The first flight schedule was changed instead of leaving MMMX at 07.00am, now it departs at 00.55am so i had a full day to spend at Toronto, because flight to Rome leaves at 08.25 pm.
Departure at the airport.
Check in was really fast because the A319 is not a huge plane, so I waited in line for about 30 minutes... I got there early at 10.00pm ( 3 hours before). My bags were checked in all the way to Rome.
Boarding
At the check in desk I was told to be at gate 25 for the announcement of our real gate.. they made us wait for about 30 minutes and the we saw our plane arrive to that gate so boarding started immediately.... I DONT STILL GET IT WHY THE HECK DOES MEXICAN AIRPORT AUTHORITIES THINK SPOTTING AIRPLANES OR TAKE PICS TO THE MONITOR WITH THE SCHEDULE AND DEP TIME IS A THREAT.... so I'm sorry I don't have any MMMX PICS
Ready To GO....
So my first flight:
ORIGIN: MEXICO CITY
FINAL DESTINATION: ROME, ITALY
TOTAL MILES: 6,420
Airline:Air Canada (AC)
Flight number: AC990
Origin: Lic Benito Juarez Internacional, CIUDAD DE MEXICO (MMMX)
Destination : Toronto Pearson Intl Airport, TORONTO, ON CANADA (CYYZ)
Distance: 2018 mi
Scheduled departure time: 00:55
Actual departure time:01.20am
Scheduled flight time: 04 hours 45 minutes
Class of Travel: Economy Class
Seat: 20F
Aircraft: A319
My Seat Window 20F
A319 EXTREME MAKE OVER.... Nice plane but he had a CHARGED DINNER... even if I wasn't very hungry at 2.00am.
normal leg space...
Service was nice... not much to do on a red-eye flight, and I asked for a 2 bucks pillow-blanked which I never got hahahah... so just a nappy till Toronto after a nice movie.
early .... we began our descent to Toronto.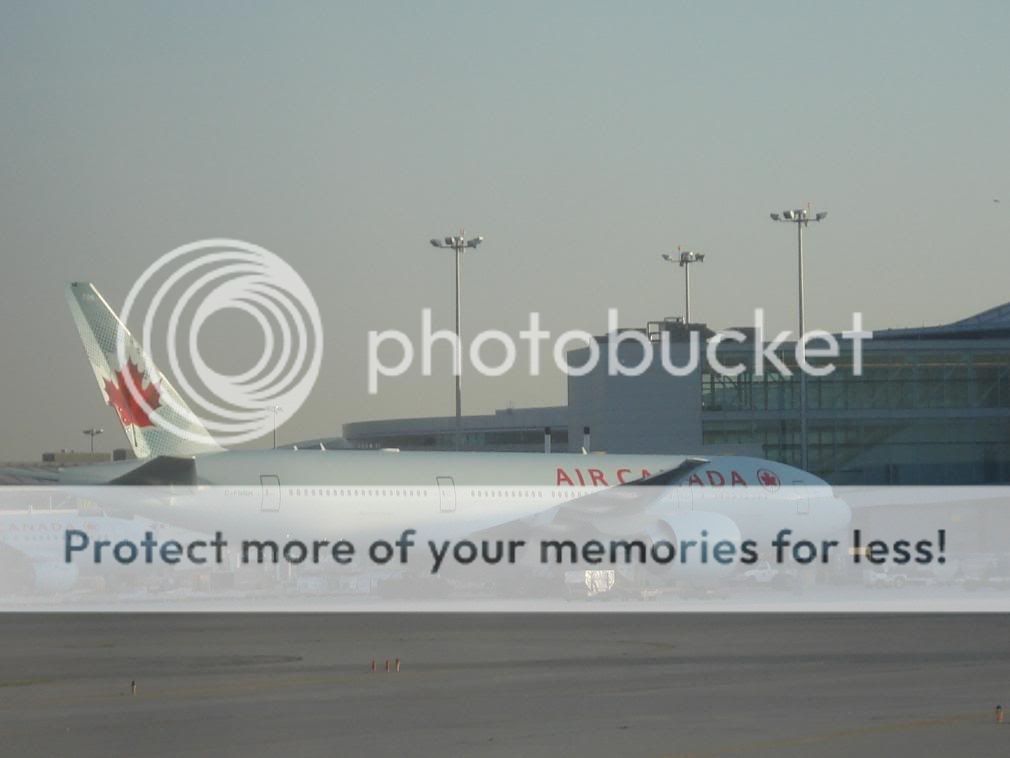 Our arrival to Toronto, 6.30am.... B-777 parked at gate 177.
Tailshot with the early morning light.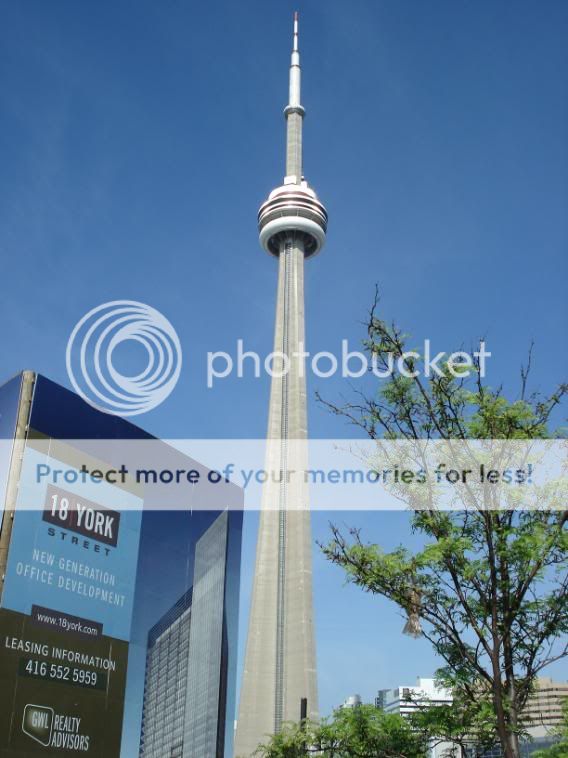 I spent all day at Toronto's Downtown, I found so much kind and nice persons.... Great City Toronto....
At 5.30 pm I was back for my 2nd flight.... Trans Canada Airline Plane Parked.. nice retro livery.
AND MY 2ND FLIGHT.... Destination : FINALLY..ROME!!!!
Airport, CHECK- IN
I didn't do check in, i went to an Air Canada desk with an AC employee and she kindly gave me my gate number and reconfermed me that my baggage was check-in till Rome, in 5 minutes I perfectly went over security. Really efficent airport YYZ!
Everything was going so smooth i had pleanty of time to walk around T1 and spot every plane I wanted to (nOt like at MEX)
Alitalia 777 in departure for Milan.
Phones are really popular...mostly for FA!!! YOU'RE ALL AWESOME FLIGHT CREWS....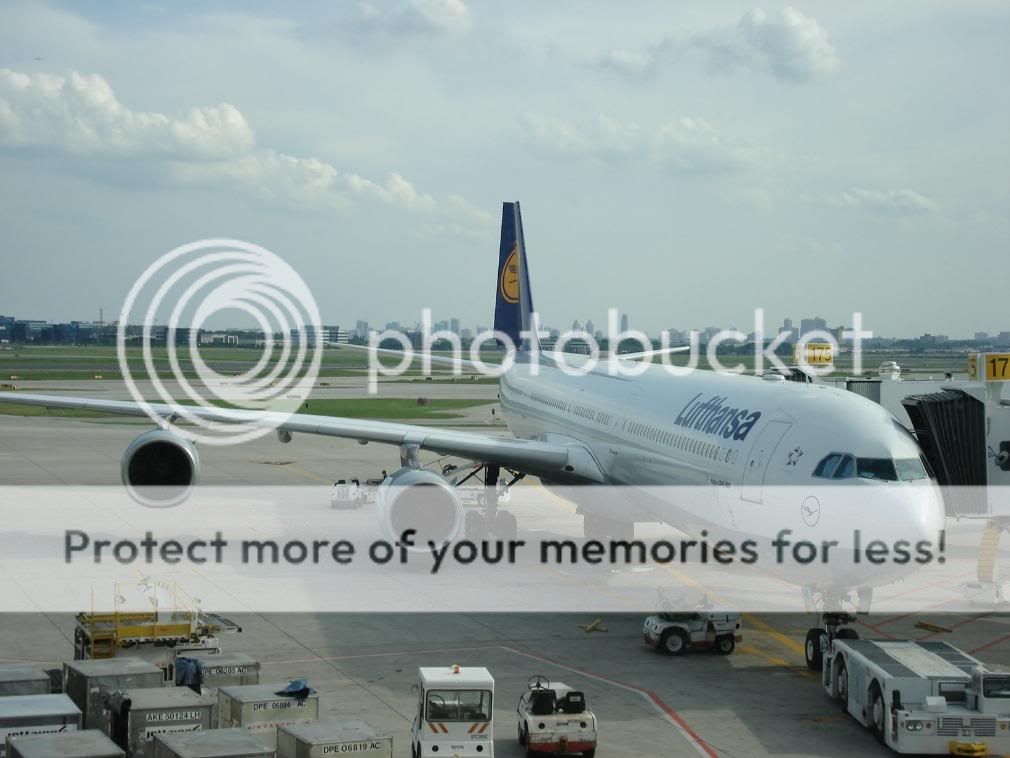 Lufthansa A340-600 Ready for departure to Frankfurt
Leaving the Gate
B777 AIR CANADA Night Flight to London
Airline:Air Canada (AC)
Flight number: AC890
Origin:Toronto Pearson Intl Airport, TORONTO, ON CANADA (CYYZ)
Destination : Leonardo Da Vinci Aeroporto Internazionale, Rome Italy (LIRF)
Distance: 4,402 mi
Scheduled departure time: 08:25pm
Scheduled flight time: 08 hours 55 minutes
Class of Travel: Economy Class
Seat: 16A
Aircraft: B76
GATE 179
I was on the first section of Economy.... Nice and QUiet.
NEW CARPETS , PTV'S, NEW CURTAINS......
Nice leg space .(I'm 180) not having much problems....
W e departed on time!! I was way too tired after a long fun day at Toronto
OUR TAKE OFF.... And welcome of the service director....
enjoy...
The sunset...
A Nice dinner, a movie and a long nap.... I slpet for 4 1/2 hours..pretty good....
I was still sleepy but CAFFE odor woke me uP!
We began our descent, on June all Europe was covered by cloudS!
Roman Coast
OUR LANDING VIDEO!
BENVENUTI A ROMA....
Our Flight director talked and asked for something special.... just in ROME!
We arrived at 11.00am! On June 8th 2008. Wonderful flight ,
CONGRATS AIR CANADA
Please feel free to comment
Thanks
Here's the returning flight, on AUG 08. FCO-YYZ-MEX