So this summer I was out in North Myrtle Beach, South Carolina on summer project with Campus Crusade for Christ. Needless to say, it was the best summer I've had so far. We were there from May 31 to August 10.
The last night we had one last get together to look back on the summer and attack what's ahead. That night I wanted to go to bed at a decent hour, but I didn't end up going to sleep until about 145am on the 10th. I woke up about 545am because the first wave of cars headed out just after 6am, so I got up to say goodbye to all of them. So they left, and the next wave went out just after 7am, and did the same. About that time, we got to see the last sunrise in North Myrtle Beach to wrap up the summer. So I went up to the porch on the second floor of our apartments to catch it.
The car I was in left at 8, so we said goodbye to the people who were still there that were leaving later and headed out. I had bought my flight out of KFLO, so they were going to drop me off there on their way back to the upper midwest. It's only just over an hour to go to Florence, and it started raining on the way. When we got closer to the airport, we saw a couple of guys and horse on the median of the road.
Just thought that was kinda funny.
So we get to the airport, I get my stuff out of the van, and say the goodbyes. It was about 930am at this point and my flight wasn't until 550pm. I bought the 550pm flight to CLT because I thought that we would stay for church that morning and leave in the afternoon sometime, but that's not what happened. So I sat down and waited for the counter to open because there are only about 6 flights a day to and from CLT.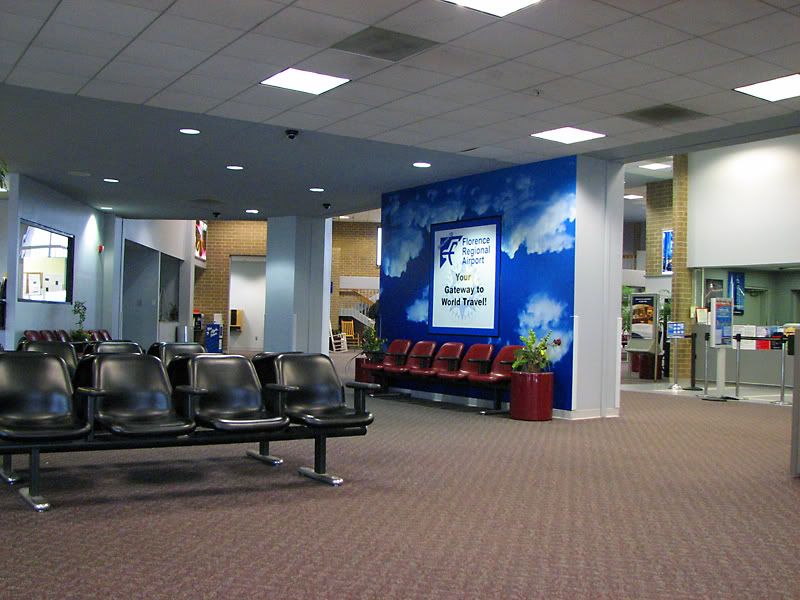 So I waited for a bit and one of the ladies opened the counter to check a few passengers in and I hopped in there and asked her if there was an open seat on an earlier flight. Turns out there was one open seat on the 230pm flight, PDT4191. I managed to shift some things around to go with my golf clubs to get my other bag down to 50 pounds.
http://flightaware.com/live/flight/P...842Z/KFLO/KCLT
So to kill the time I just wandered around the small terminal for a bit and watched the flight before that arrive, pick up the passengers to CLT, and then depart. That flight was operated by N825EX.
So not long after they left, our plane came in, N827EX. I was already through security and couldn't get a shot of it. They only opened up security when a flight is about to depart to keep the area minimized. Otherwise, it's pretty much free roam in the terminal. Well I did actually get one good shot of N827EX.
[photoid=6331755]
The open seat on the flight was 1D which was assigned to me, but when we got out to the plane, I noticed the seat next to me was open, 1F. So I took that one and it turns out there was one person who we had to wait on and that was her seat, but she didn't say anything about it. On takeoff the pilot held the brakes, throttled up, and let 'er rip. It was pretty awesome. I waited until after takeoff to start taking pictures because I wasn't sure what the FA would say or do about it. She was facing backwards at the door and I was in the front row, so I didn't want to cause anything. After a minute, though, I did decide to see what happened when I did, and it turns out she didn't really care. Here's a shot of KFLO.
The flight to CLT was a quick 20 minute flight, but it was pretty bumpy as we had to avoid some buildup in the area.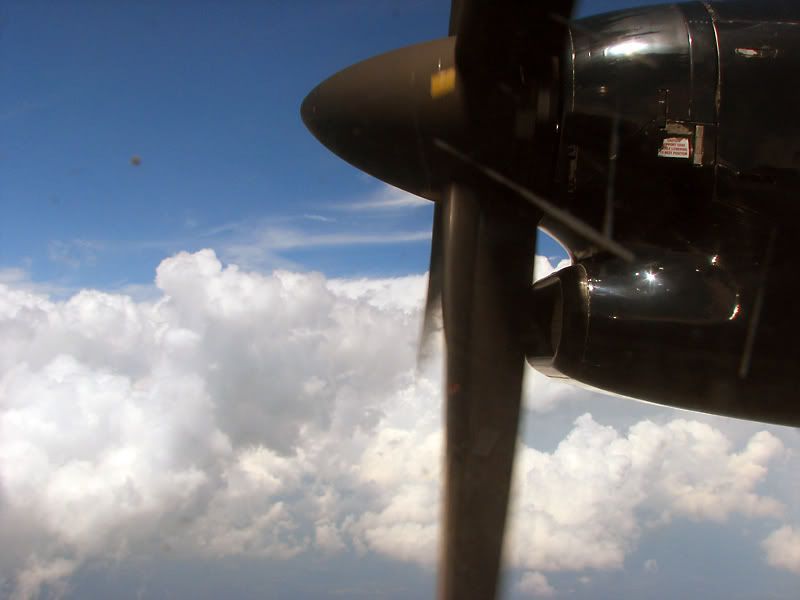 I also got a good view of Lowe's Motor Speedway as we closed in on CLT.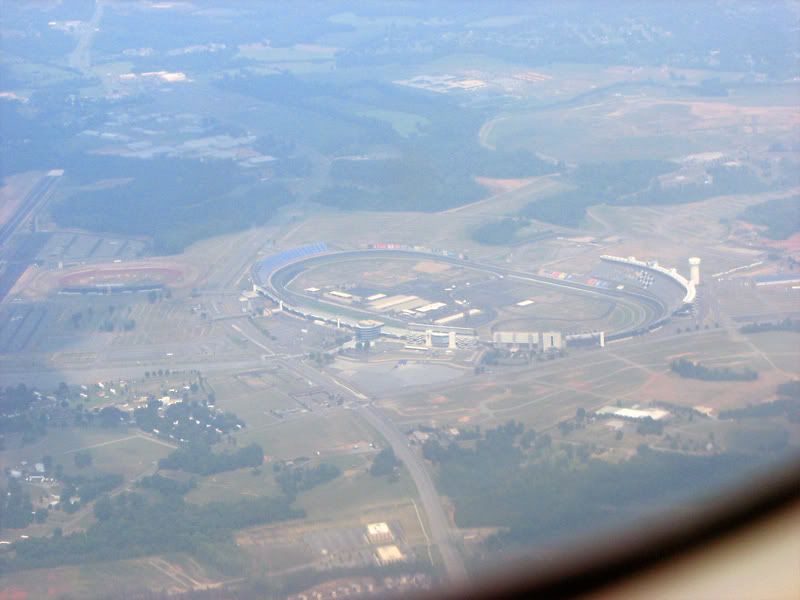 Also a brief view of the air museum as we floated down to 18L.
Landing was a pretty smooth one.