Me and a few friends decided to go and see some old friends who had moved to India.
I booked a fligh out on Jet Airways which came to $652 which i dunno if its expensive or cheap :S.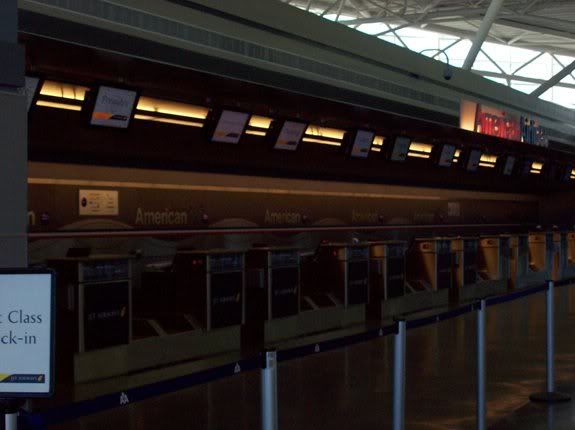 Jet Airways check in
T8 has nowhere to eat or drink, so we headed to T4 to eat, then came back to T8 to check-in.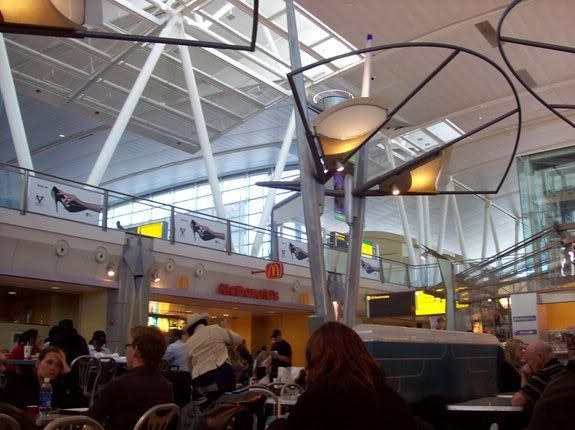 T4
Our plane go Dehi via Brussels.
Boarding was smooth and organized, we were rushed pushing back.
Aircraft: Boeing 777-300ER
STD: 19:00
ATD: Nearly on time
Reg: VT-JEB
Departure Airport :
JFK (KJFK)
Arrival Airport: BRU (EBBR)
Seat: 38A
Load Factor: 50%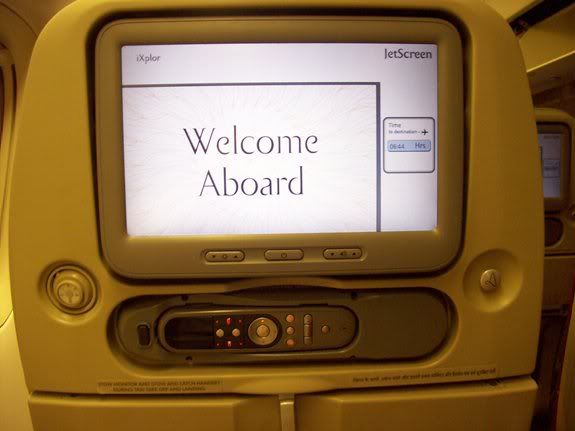 Huge PTV'S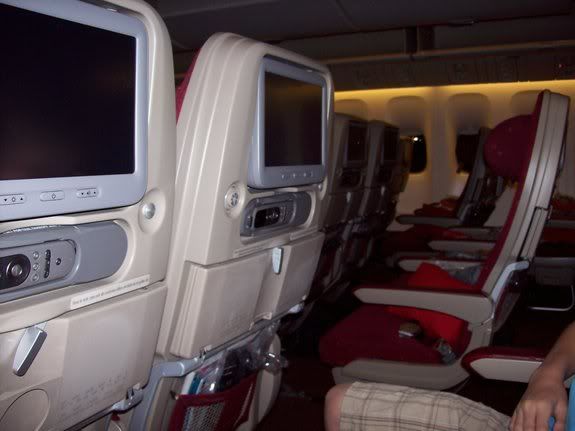 Cabin
The American captain welcomed us aboard and gave some information about our route to BRU and we should expect a mostly smooth flight and an on time arrival.

Taxi to the 31L was long and we waited about 15-20 min in line for takeoff, which is not bad for JFK compared to my AF flight 2 years ago when we waited for about an hour and a half. Immediately after departure, we made that typical sharp bank to the left.

The advanced air show called iXplor then automatically switched on which was much better than the older moving map display: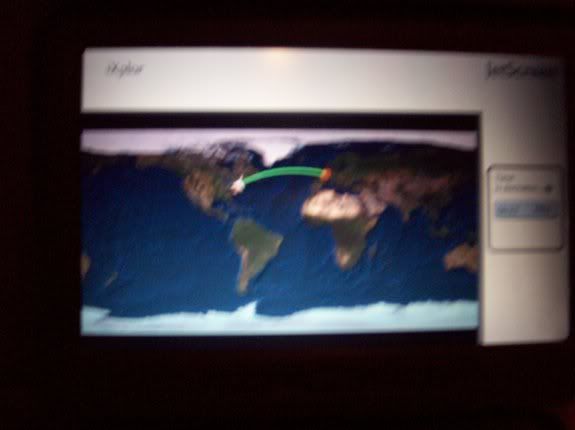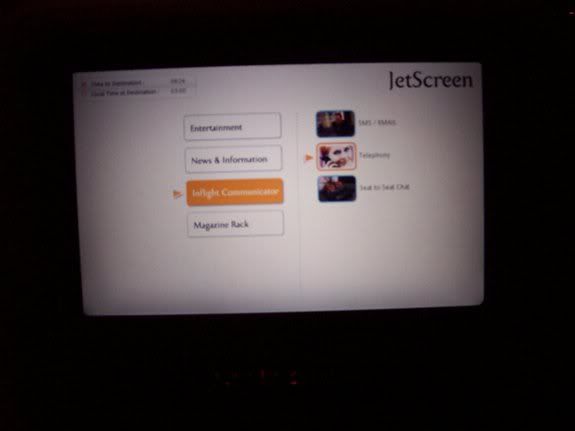 Food service, chicken or fish...i chose chicken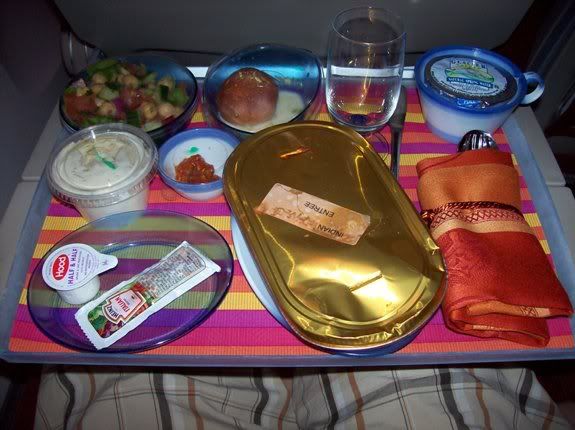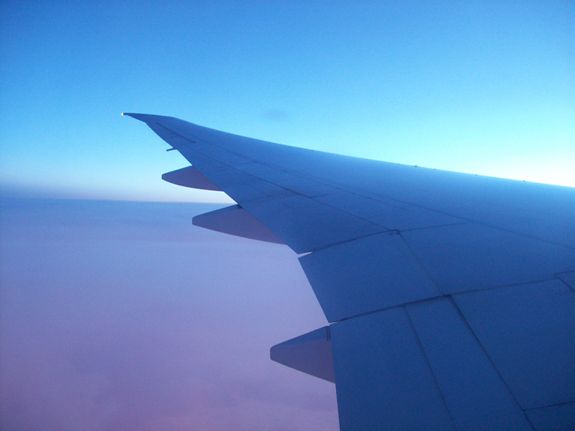 Breakfast.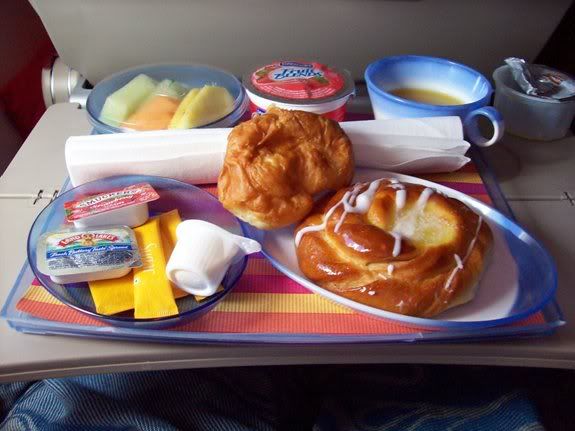 Danish,Bread,Butter,Fruit, Tea ,coffee or juice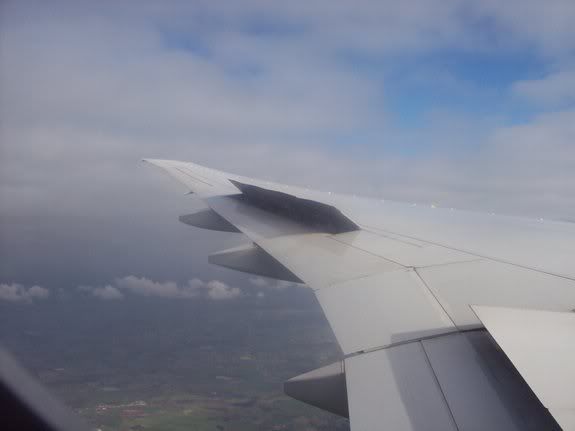 Descent into BRU
After arrival, the captain came on the PA and said there were 3 9W aircraft waiting to depart and which ever one left first, we would take their gate.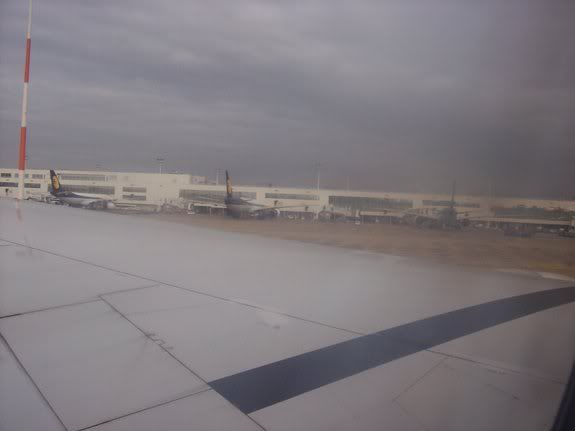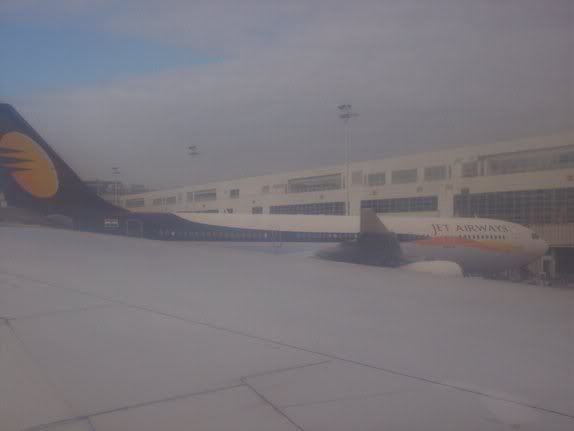 Layover in BRU was painless. All PAX are required to deplane during the layover. We followed the 9W transfer signs which led us to a security checkpoint....not sure why we have to re-clear security since we already did it in JFK but whatever.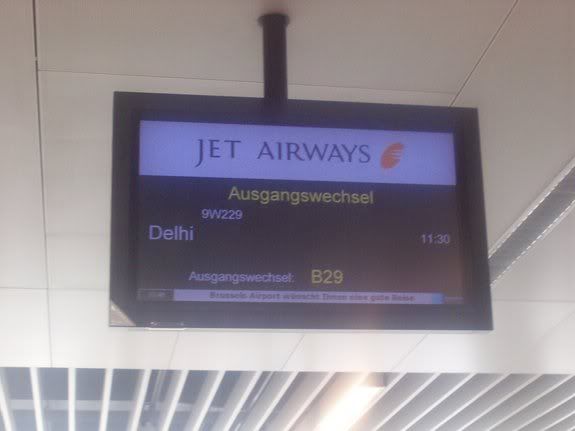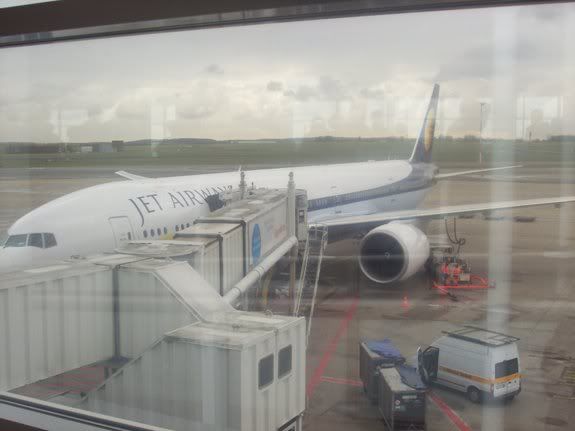 Airline: Jet Airways (India)
Aircraft: Boeing 777-300ER
STD: 11:30
ATD: About 12:15
Reg: VT-JEB
Departure Airport: BRU (EBBR)
Arrival Airport: DEL (VIDP)
Seat: 38A
Load Factor: 80%
Once boarding had finished, the cabin crew were trying to find out if this one person was on board or not. They kept asking if this passenger was on board over the PA and asked him to notify a cabin crew member if he was on board. Apparently, he wasn't on board since this announcement was repeated several times. The purser then requested for a headcount of all the PAX on board. I don't know why their computer system in BRU couldn't tell them if this particular person was on board. The captain, this time Indian, welcomed us on board and said that we are all ready to go, however since one PAX did not make the flight, his luggage would have to be located on off-loaded. He also said that we have to get a new departure slot since we would miss our current one. Pushback occured at about 12:15.

I Explor
Take off was normal, nothing to report.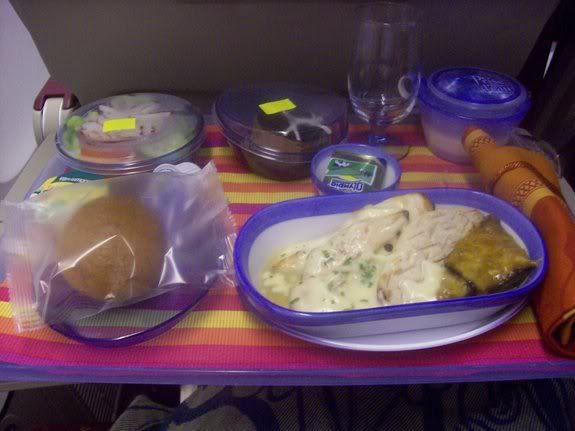 Chicken or fish, i chose chicken again.
Sleep.....
Breakfast: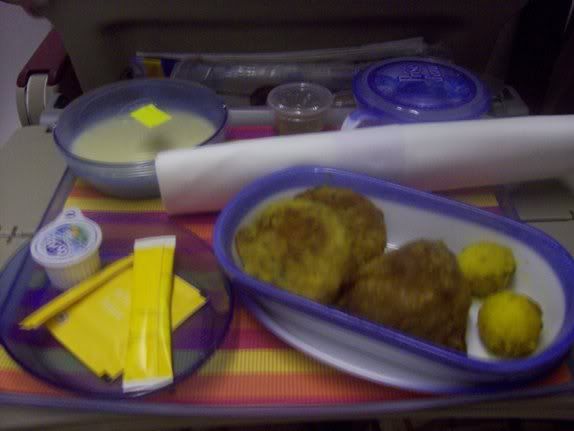 Dunno what it is butpretty good
Captain came on announcing our descent into DEL and said that there would be a small delay due to the traffic in DEL. Landing was a little rough and we taxied to the international terminal and parked at a bus gate. Got a shot of premiere class while leaving the aircraft.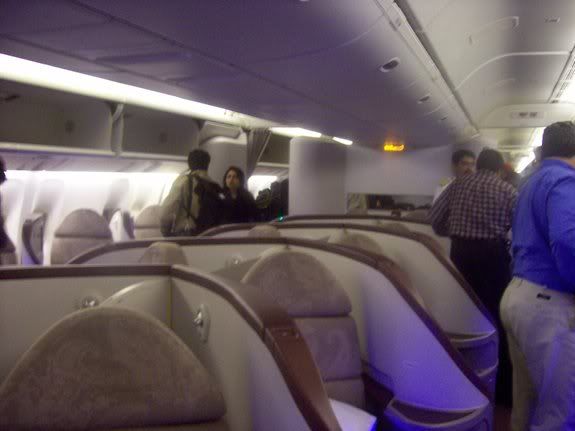 Overall, I found 9W to be excellent. They are definitely up there with EK and other fantastic airlines in terms of service. DEL airport, on the other hand, is whole different story.
Return when i return, Air India in first class return.
Thanks for reading