Anyway, as we approached the drop-off point, we noticed an AI agent with a porter holding a sign that said First and Executive class on it. As we got out of the car, the AI agent asked our names and where we were flying to. We told her JFK and she crossed our names off the manifest. The AI porter then unloaded our baggage from our car and loaded it into a baggage cart. We were then escorted through the door and to the check-in desk. VERY nice so far! AI really seems to have there act together.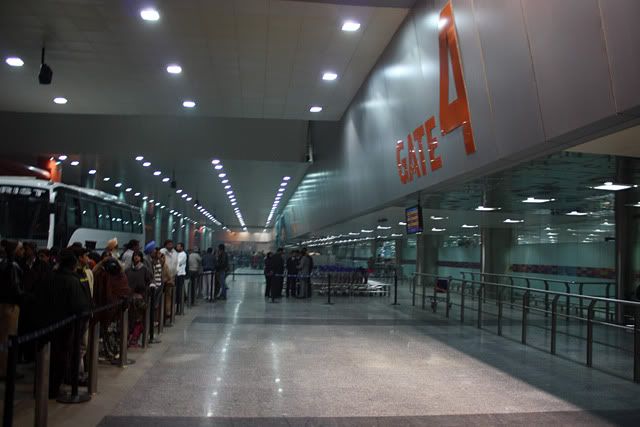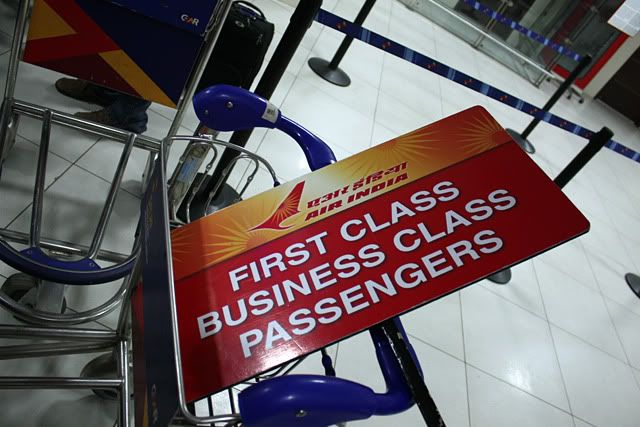 Check-in was slow but it wasnít a huge deal since we werenít in a rush. During this time, the porter tagged all of our carry-on baggage with Executive Class tags. Our bags were then tagged to JFK with priority labels. Our boarding passes were finally printed and we were set.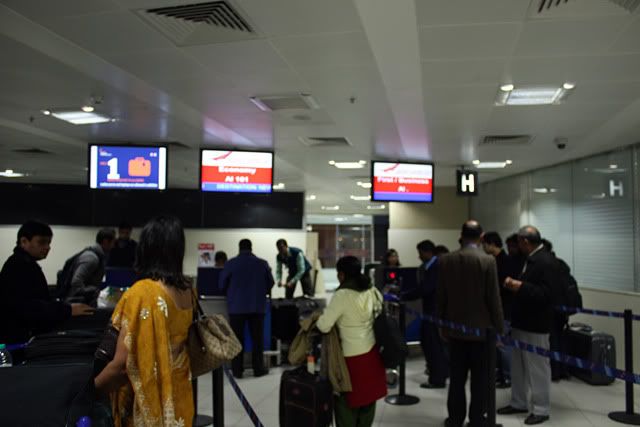 Mahan Air to Tehran. Canít say that Iíd fly this carrier but cool nonetheless.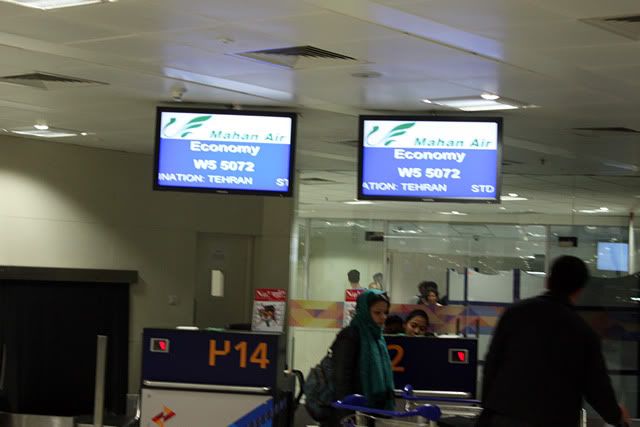 MH to KUL.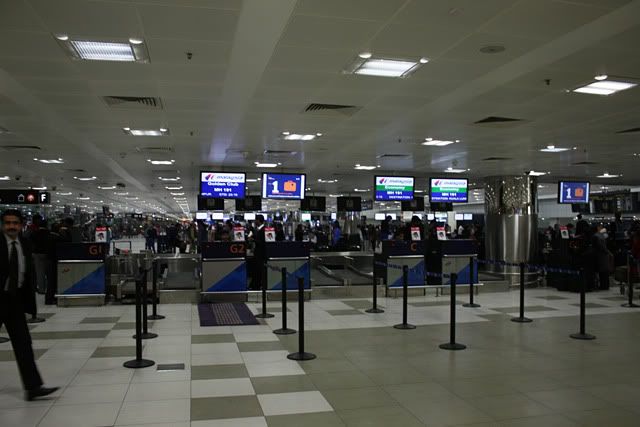 Passport control was very quick. AIís lounge is located upstairs between immigration and security.
As we entered, the lounge attendant checked our invitation and welcomed us. As soon as we sat down, he came over and offered us drinks. The lounge was nice and had two computers with internet access.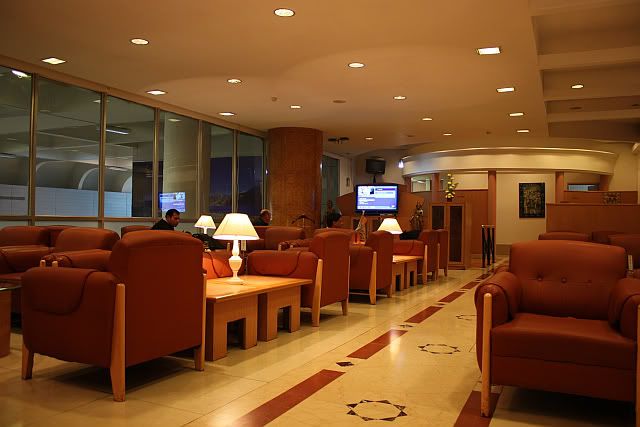 We only stayed in the lounge for about 20 minutes or so because we wanted to clear security early as we didnít want to relive our last departure experience out of DEL.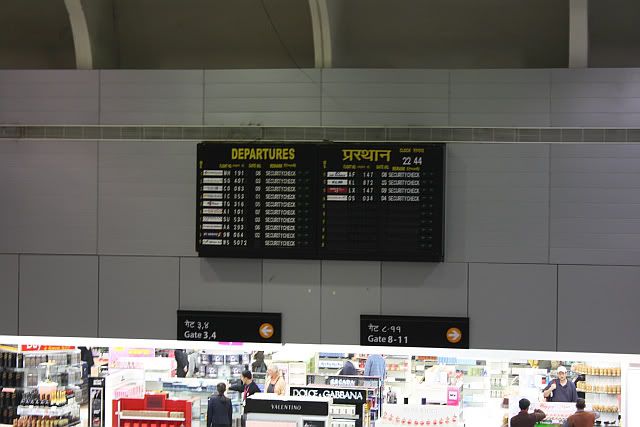 Security was VERY slow and I had to go through it twice because I didnít take my laptop out of my backpack. This was weird because every other time Iíve been through DEL I didnít have to do this. After-security was less than pleasant. It was very stuffy and overcrowded but still better than before.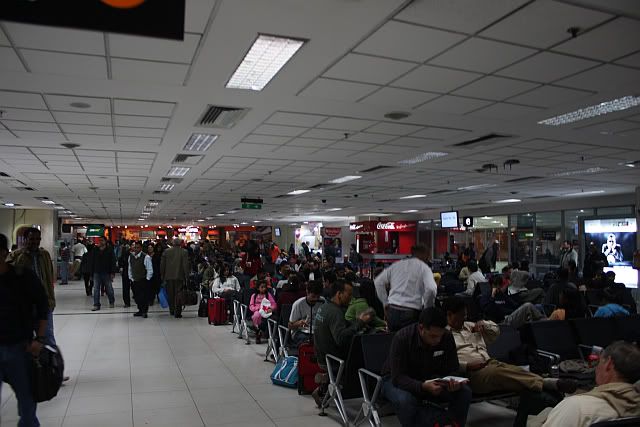 FIDS: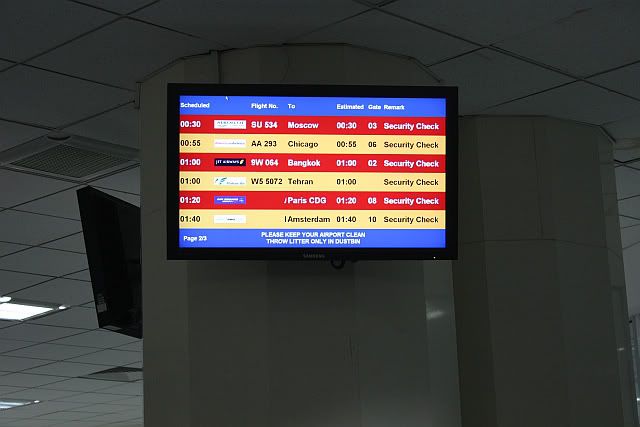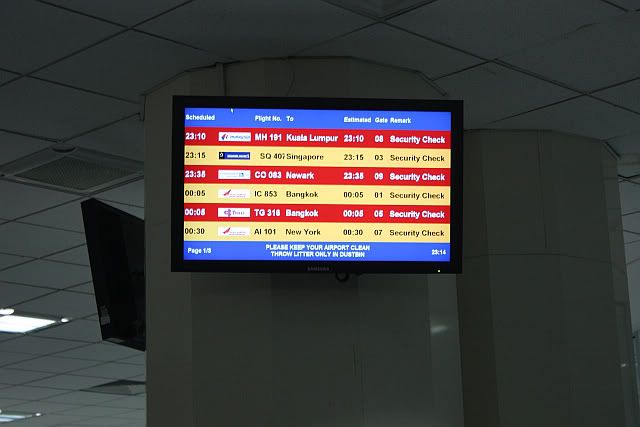 It was very easy to tell who was flying AI. Their cabin baggage tags are very vibrant. Their new branding is fantastic if you ask me.
Boarding was called a little late at 23:30.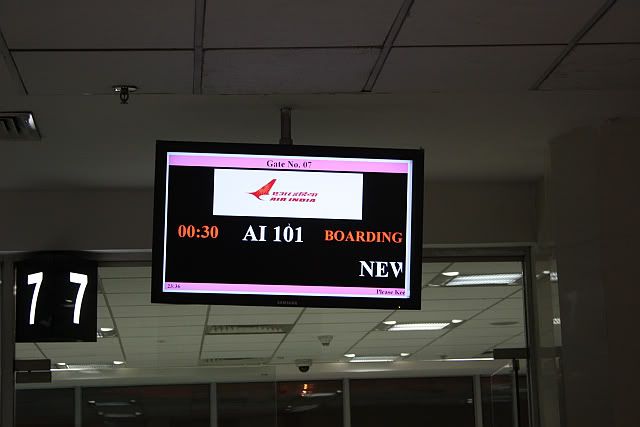 Airline: Air India
Aircraft: Boeing 777-237/LR
Flight: AI 101
Date: 19-07-09/20-07-09
Departure Airport: Delhi Indira Gandhi Airport (DEL/VIDP)
Arrival Airport: New York John F. Kennedy Airport (JFK/KJFK)
Scheduled Departure Time: 00:30
Actual Departure Time: 00:37
Scheduled Arrival Time: 05:45
Actual Arrival Time: 05:15
Departure Terminal: Terminal 2
Arrival Terminal: Terminal 4
Class: Executive (J)
Seat: 12A
Registration: VT-ALB
Estimated Load Factor: F: 13% J: 98% Y: 100%
There was secondary ďsecurity checkĒ in the jetway but they only x-rayed our bags. We were once again welcomed aboard by some friendly F/Aís.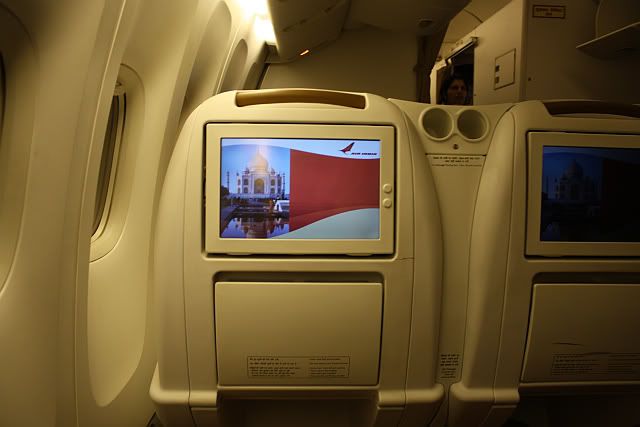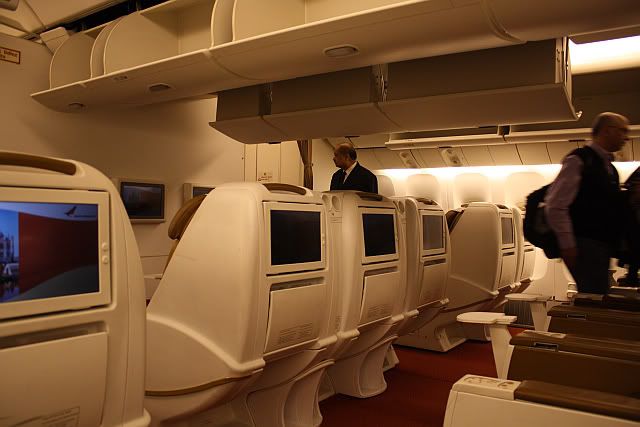 The F/Aís then came around with hot towels and pre departure drinks.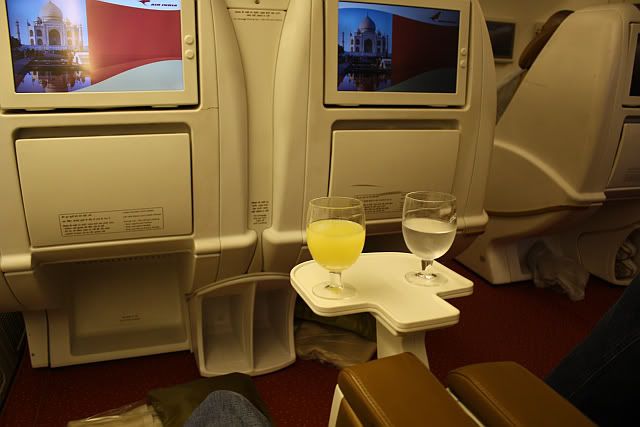 Pushback commenced slightly late at 00:37 but this is ontime for DEL lol. For some reason, half the overhead bins were still open and passengers were still standing as we pushed back. They were able to get the bins closed and everyone seated after about a minute of the aircraft moving. The safety demo was done manually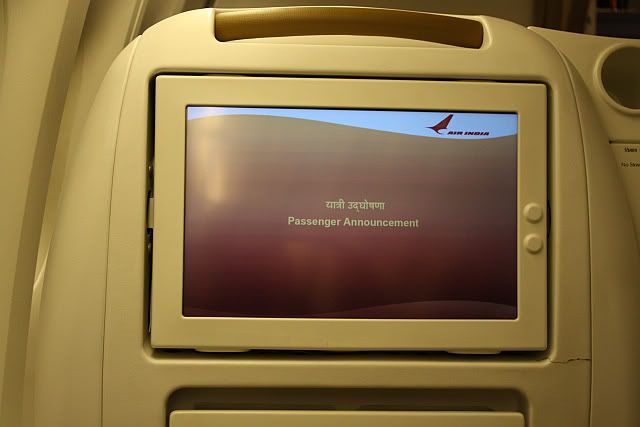 Forward camera:
The aircraft was full today apart from first which had only 1 person.
The takeoff roll was surprisingly long for a 777, but I suppose we were close to MTOW.
After takeoff, we were handed amenity kits, slippers, pajamas, eyeshades, noise-cancellation headphones (work with ipods), and socks. Amenities are definitely NOT lacking on AI.
The purser then came over the P/A and gave us some details about the service on the flight. She mentioned that there would be three meal services: Refreshments, breakfast, and lunch.
The refreshments consisted of chicken curry and something with lamb I believe. It was very good and the F/Aís offered seconds and thirds, which was really nice. Menus were not handed out for this meal. They were handed out before breakfast for some reason.
Cashews given before the chicken.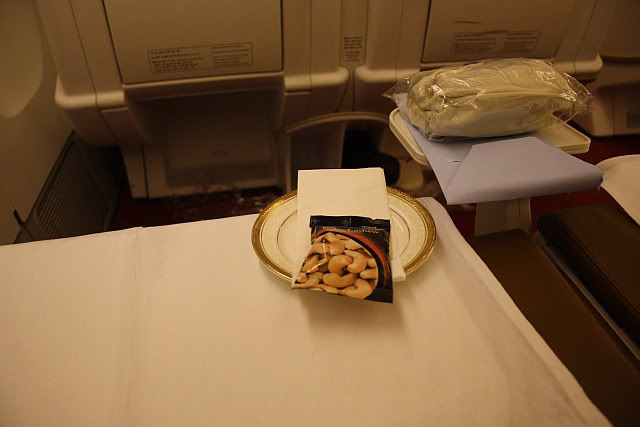 After the meal service, the mood lighting was switched on! I was beginning to worry that it wasnít going to be used at all on the flight.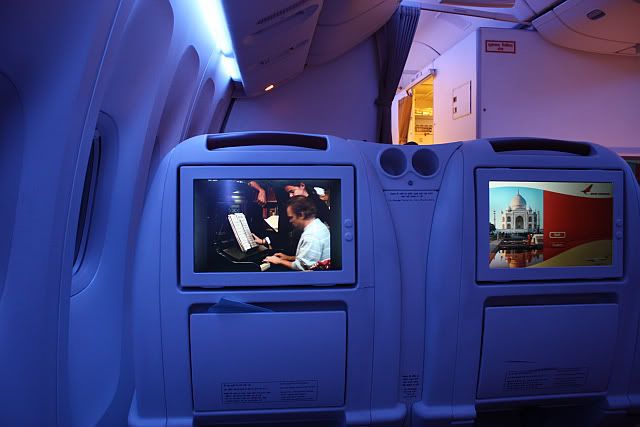 Shortly after, everyone reclined their seats to fully reclined positioned and relaxed or slept. A VERY soothing cabin. One thing that I found really nice was that the during this time, the F/Aís got duvet covers out of the overhead bins and began tucking people in who were already sleeping! How great!
I then slept for about six hours, which is a record for me. Iím sure AIís excellent flat seats helped with that!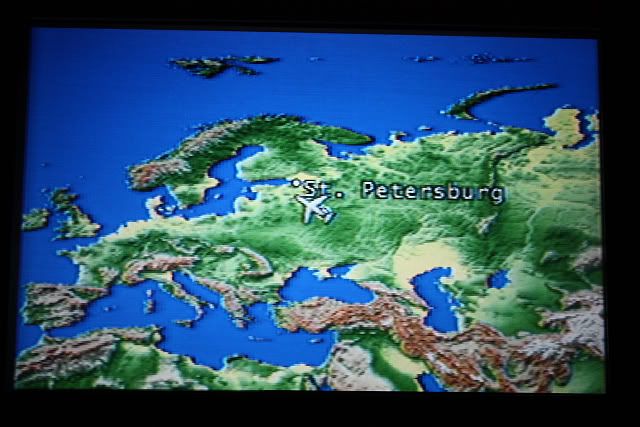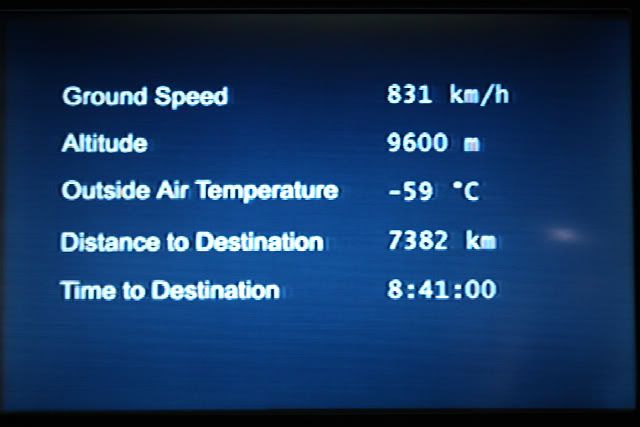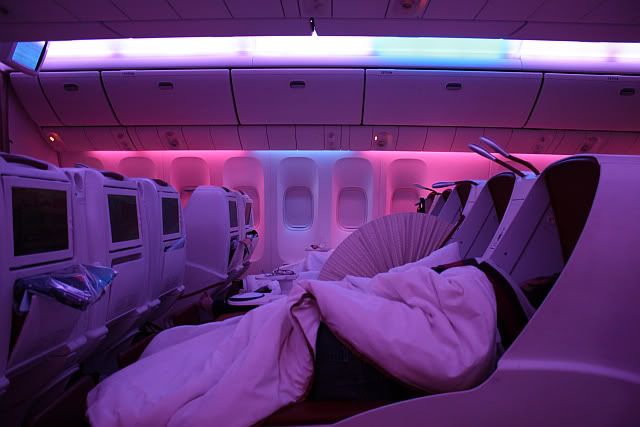 About 6-7 hours into the flight, the F/Aís handed out menus and began taking orders for breakfast. I liked how they asked what you wanted and then went to the galley to get the food instead of having it on a cart.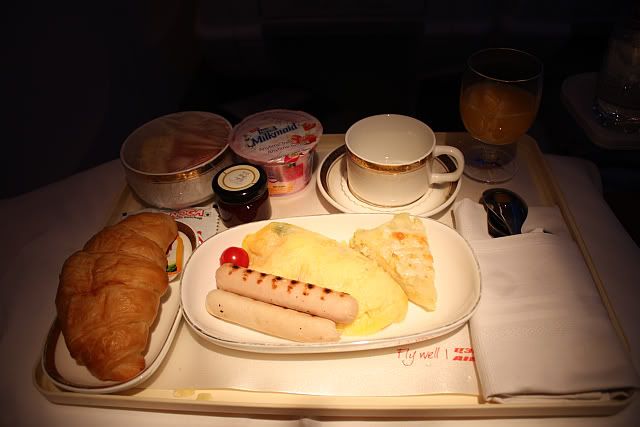 I would say that only about half the passengers had breakfast. The rest were sleeping.
Another nice feature of the seat is the divider. This is nice, especially when sleeping so a stranger next to you isnít breathing on you when both of you are sleeping on your side.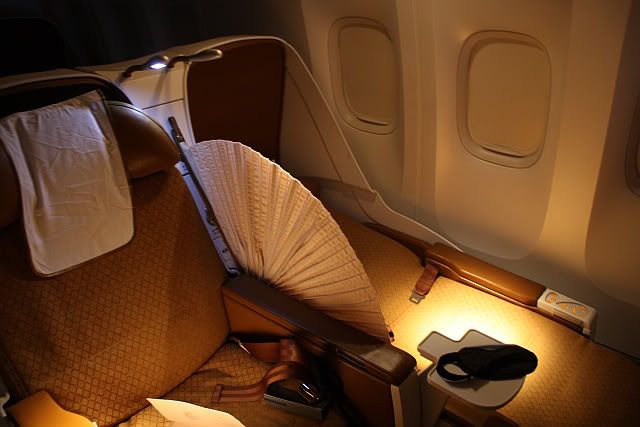 Orange mood lighting.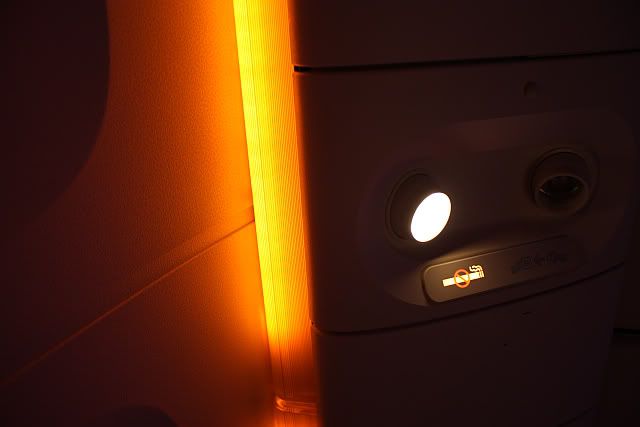 I slept a few more hours, surprisingly, and awoke about 2 Ĺ hours before arrival for lunch.
Some of the movie choices. I exhausted the English movie choices by the end of this flight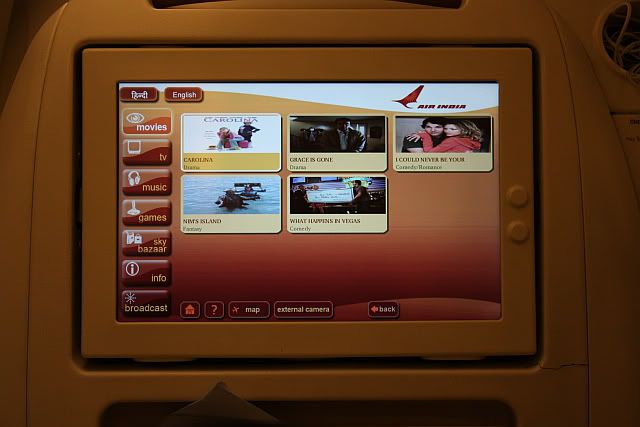 Cashews served again.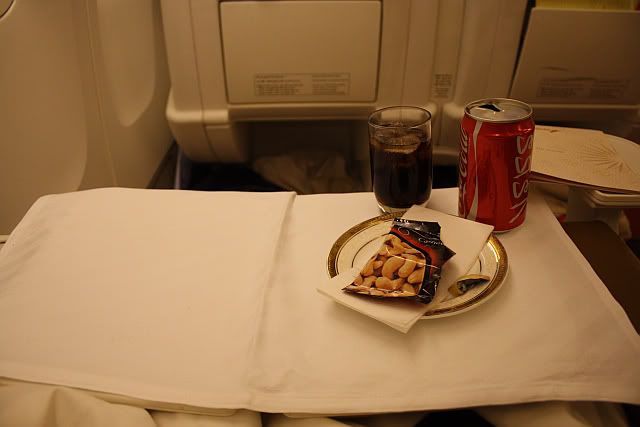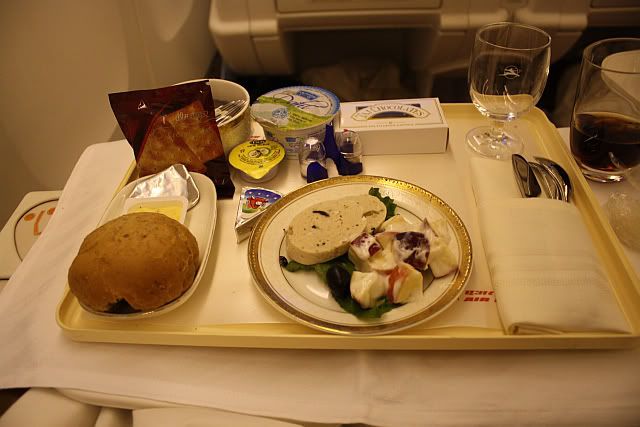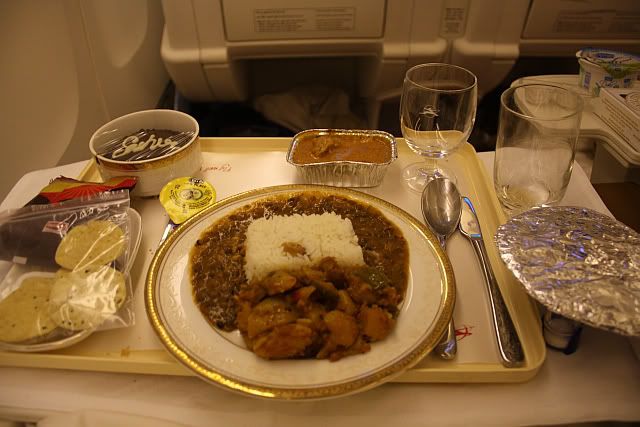 Another great meal on AI.
A video was shown on every single screen in the aircraft about how to clear immigration at JFK.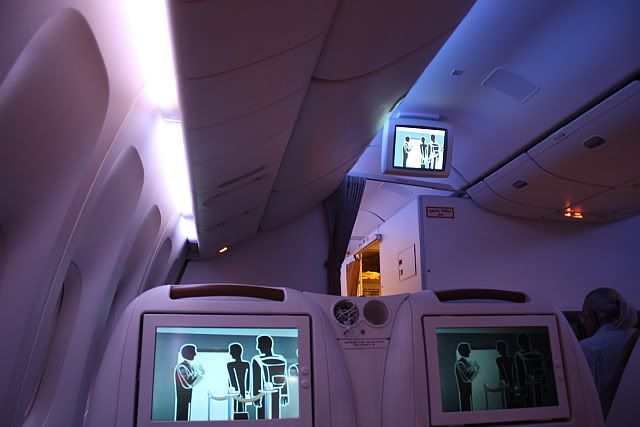 Reading lights.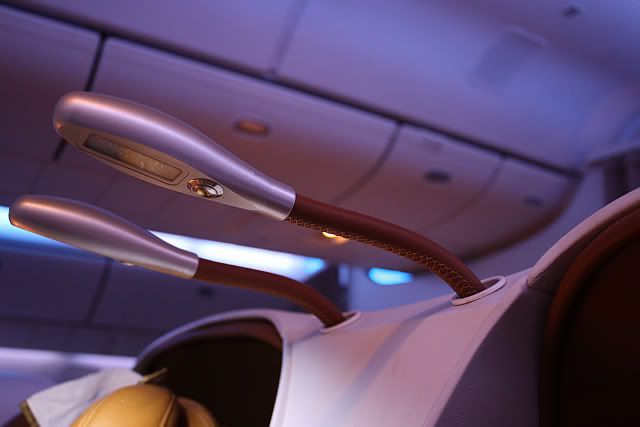 Plug and USB port.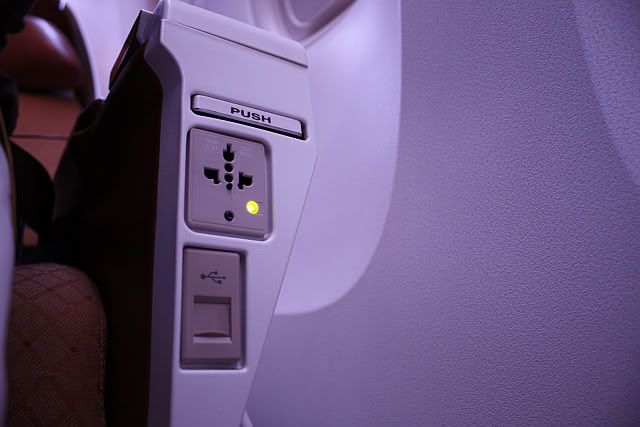 We began our descent about 30 minutes prior to arrival and landed on 31R. The landing was very smooth.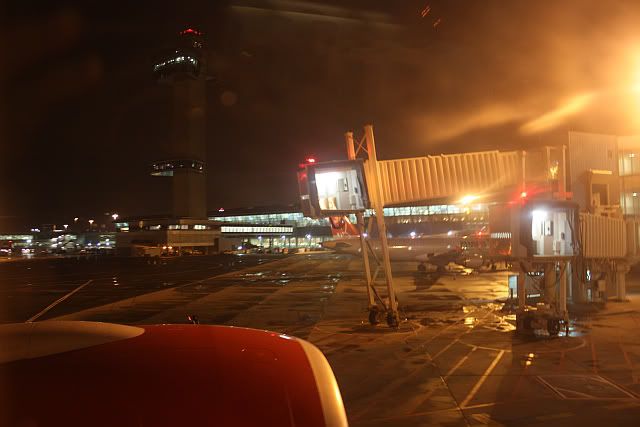 Immigration was quick and it took a while to get our bags, unfortunately. We then walked to T5 to catch our B6 flight to TPA.
Conclusion
Another truly great flight with AI! The crew was excellent and very friendly. I could really see the extra effort they were putting in to make the flight enjoyable. I mean tucking PAX in?!?! Thatís unheard of on most airlines. AI has a great product, brand new airplanes, great crew, and competitive fares. I wish them luck and hope they make these nonstops work for the long term.
Thanks for reading, hope it was not a waste of your time