As this year will mark my return to LAS for Aviation Nation 2009 I thought I would re-visit my trip in 2006. Hope you enjoy the photo report.
James Rowson and I took this trip on the weekend of the 11th November 2006. Originally this trip was planned to be just a mileage run so I could retain my Gold status with bmi British Midland, however 3 weeks before departure I stumbled across the Aviation Nation website for the airshow at Nellis Air Force Base. As soon as we noticed the dates matched our dates of travel we knew we just had to go!
The full routing we had booked was:
Day 1 - MAN-ORD-SFO-LAX
Day 2 - LAX-LAS-LAX
Day 3 - LAX-SFO-ORD-MAN
However this routing did change en-route which I will write about.
This was originally going to be a very detailed Trip Report, however due to time constraints it is now mainly a photo report of the trip. I hope you enjoy!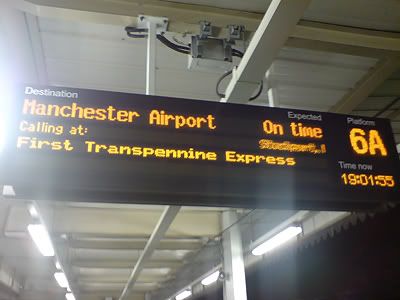 The trip started on the evening of the 10th November 2006. The first bit of travel was the train with James from Sheffield to Manchester Airport.
We had booked into the Bewleys for the night before we fly, a bargain at £69. There we met up with good friends and aviation photographers Jid Webb and Dale Coleman for a few pints.
Date
- 11th November 2006
Flight Number
– BD705
Routing
– MAN-ORD
Mileage Flown
– 3814
Scheduled Departu
re – 1040
Pushback
– 1045
Takeoff
– 1055
Scheduled Arrival
– 1310
Landing
– 1335
Actual Arrival
– 1340
Departure Runway
– 24L
Arrival Runway
– 09L
Aircraft Type
– Airbus A330-232
Registration
– G-WWBB
Class of Travel
– Premium Economy
Seat Number
– 10E
We checked in pretty early as we had some Gold Upgrade Vouchers to use as we are both Star Alliance Gold members, so plenty of time to relax in the bmi Diamond Club lounge. This shows the Star Alliance Gold side of the lounge.
Unfortunately the only seats in Premium Economy were bulkhead seats which we got, but this shows one of the great twosomes by the window on bmi.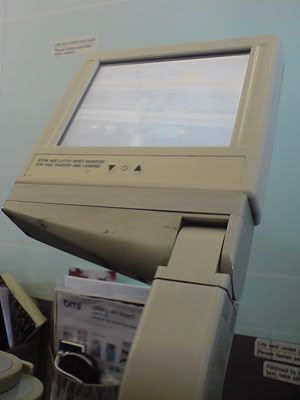 No watching the take off and landing for us through the onboard cams due to the bulkhead seats having these pop out PTV's.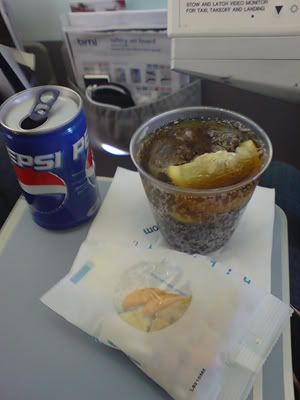 Not long after take off the drink and snack service begun.
Closely followed by the main meal service, which was very nice as usual onboard bmi.
I cant say the same thing for this ice cream though...yuk!
After watching 'The Fast And The Furious Tokyo Drift' there was not much more on as bmi have an age old loop PTV system. So the rest of the flight all I could really do was watch various flight related facts...
...Or play on the gameboy games!
No going over Greenland today unfortunately...which is a good thing seen as I didnt have a window seat.
A small snack was served an hour out of ORD.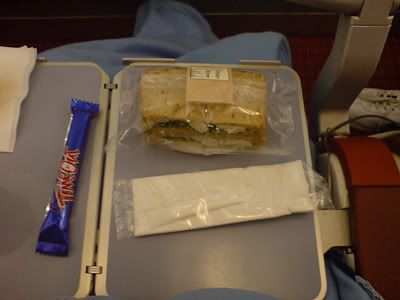 Quite petty considering most...if not all Europe-Chicago carriers serve Pizza as the before landing snack.
Upon arriving in Chicago we were welcomed by a packed Customs & Immigration hall. I think it took around 1 and a half hours to get through, in which time we had missed our flight to SFO and would never be able to fly to SFO and then onto LAX that day. We had to queue at the SAS ticket desk in arrivals to be rebooked and eventually got placed on a direct ORD-LAX flight...which was great for us as we would arrive in LAX early and be able to freshen up at the hotel before going out for a nice steak meal we had arranged.
Date
- 11th November 2006
Flight Number
– UA941
Routing
– ORD-LAX
Mileage Flown
– 1746
Scheduled Departure
– 1700
Pushback
– 1715
Takeoff
– 1725
Scheduled Arrival
– 1915
Landing
– 1910
Actual Arrival
– 1915
Departure Runway
– 31L
Arrival Runway
– 24R
Aircraft Type
– Boeing 757-222
Registration
– N511UA
Class Of Travel
– Economy Plus
Seat Number
– 13A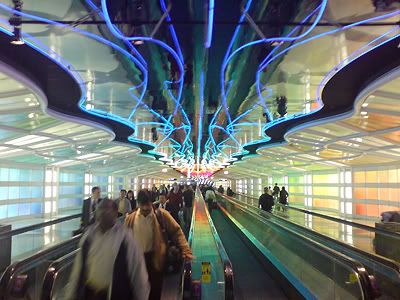 The wonderful walkway under the taxiway in Terminal 1.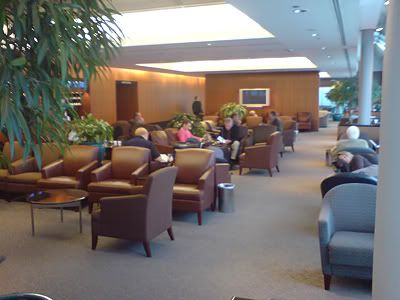 UA Red Carpet Club...paid for alcohol in an airline lounge...welcome to America
.
Star Alliance Gold do not get allocated Economy Plus seats anymore. However it seems we got lucky
.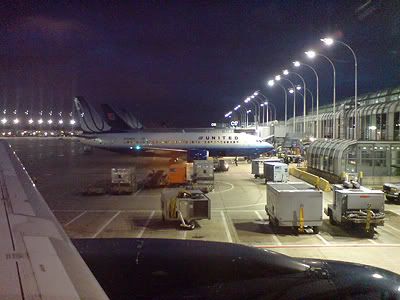 O'Hare by night just prior to our pushback.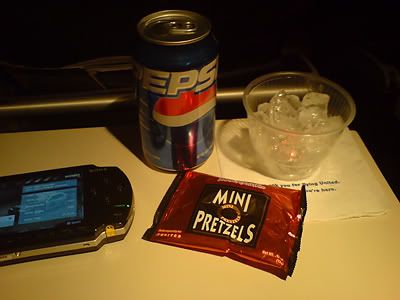 This is all what was served from ORD-LAX.
Channel 9 is always great to listen to (Live ATC).
Arriving into LAX we had to wait a while for our baggage to arrive and it was a little worrying that everyones baggage had been and gone but ours. But it eventually came...last off the belt! Time to check into the hotel, get changed and go have a slap up meal with some other aviation photography friends from the states!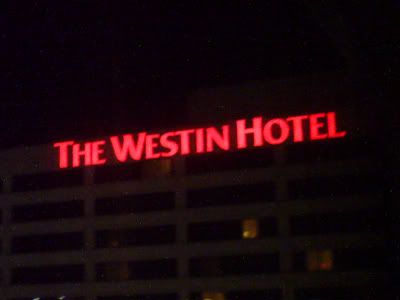 Our hotel for the night, highly reccomended if going to LAX! ANA crews also stay here.
After about 4 hours sleep it was time to get up again to go to the airshow!
Date
- 12th November 2006
Flight Number
– US119
Routing
– LAX-LAS
Mileage Flown
– 232
Scheduled Departure
– 0730
Pushback
– 0728
Takeoff
– 0732
Scheduled Arrival
– 0835
Landing
– 0815
Actual Arrival
– 0820
Departure Runway
– 24L
Arrival Runway
– 01L
Aircraft Type
– Boeing 737-3B7
Registration
– N332AW
Class Of Travel
– First
Seat Number
– 2D
SWA wheel spares. Do they think they need this many?
LAX is my special scheme nightmare. Every special scheme has been into LAX while I have been there, but I havnt had a camera or I have been too far away.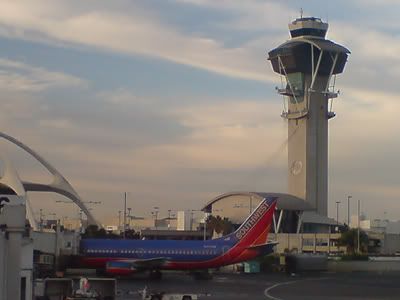 LAX tower with the Encounter to the left.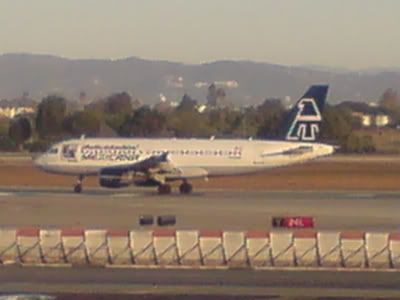 Oh look, another special!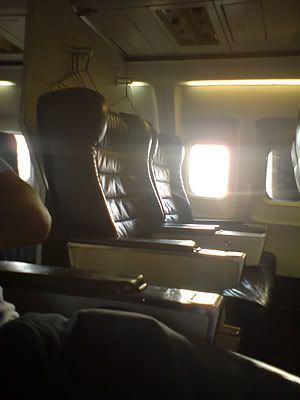 Outdated F class...but its only an hours flight
.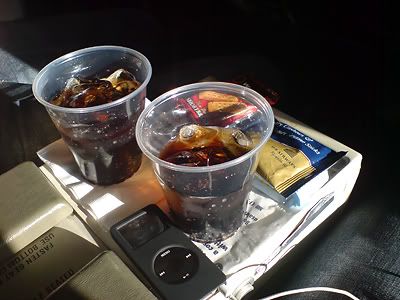 Aaah, some Euphoric Trance to se the mood of flying.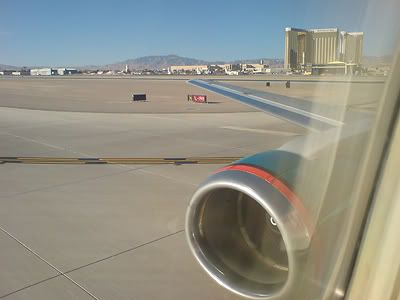 Vegas Baby Yeah!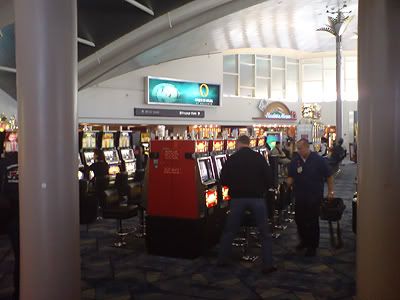 This is litteraly as soon as you step off your plane.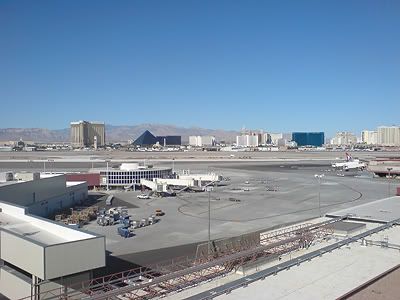 LAS photography on the day we were there was amazing! We did 2 hours from the car park roof. This is taken from that spot looking towards the strip.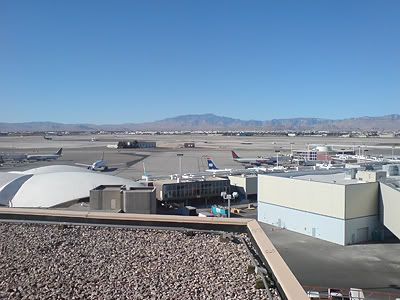 This is taken from the car park looking to the south.
Was great to meet up with more aviation photography friends. From left to right, James Rowson, Dave Budd and Jason Whitebird.
As it was a public holiday pretty much all Janet aircraft were parked up
.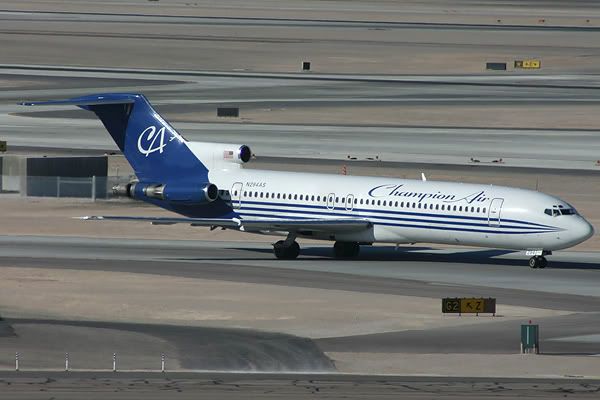 Dont get these in the UK very often, but in LAS we got 3 in 2 hours!
Great to catch this before it gets taken into the US fleet.
New York, New York. MGM Grand and Hooters all visible here plus a nice biz-jet!
You can get some stunning backgrounds in your images if you go to LAS when they are operating on 01! The Mandalay Bay is behind this SWA 737.
Finally my luck with special schemes comes to a close. NBA!!
A typical Las Vegas scene!
Breathtaking!
Dual landing and take-off! I love Vegas!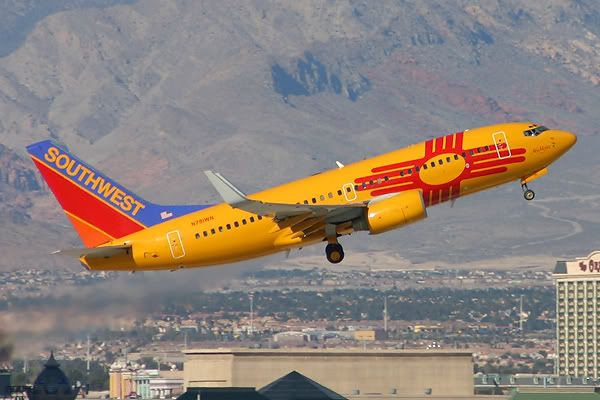 New Mexico One. What did I say about my luck with special schemes?!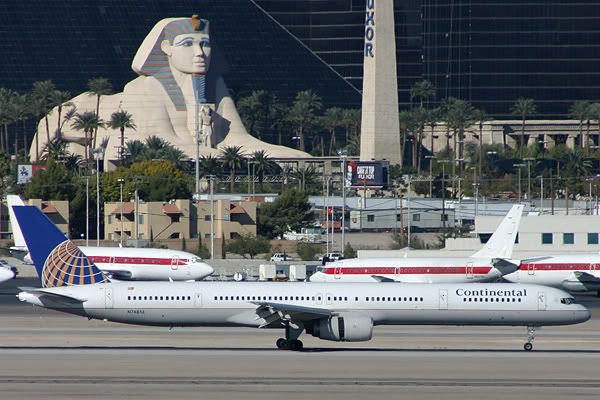 CO 753 slowing down on 01L with the Janets as well as the Luxor Hotel in the background.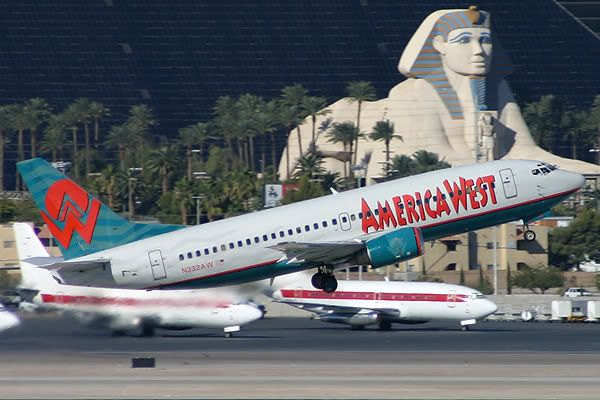 This 733 brought us from LAX that morning, departing from 01R to SFO.
Almost at the top of my fav colour scheme list.
One of my aims for this trip was to see this beauty. Mission accomplished!
What a classic scene! Another 727 and a 732!
After 2 hours shooting at LAS it was off to Aviation Nation at Nellis Air Force Base just to the north of Las Vegas! This airshow is FREE to get in, and totally changes your perspective of any other British/European airshows!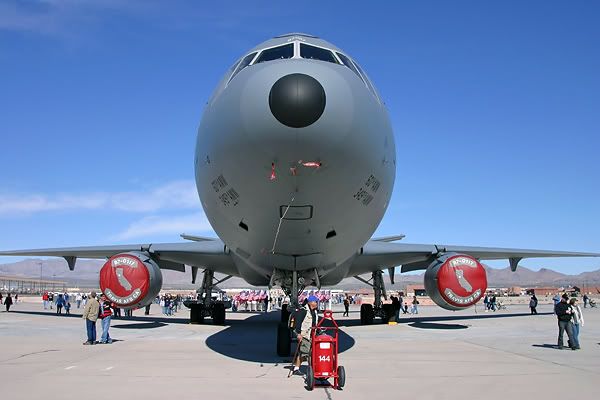 No barriers so go kick those KC-10 tyres!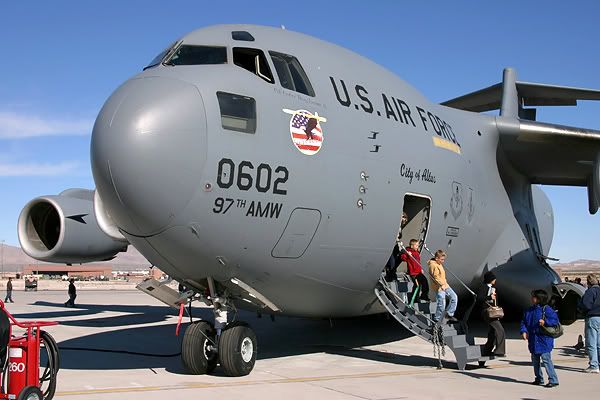 Awesome to get up close and personal to this C-17.
Ex Kalifha A310, freshly converted as a freighter and delivered to FedEx at the show.
Great to see commercial aircraft here!
I almost swapped my 75-300 for this guys set-up
.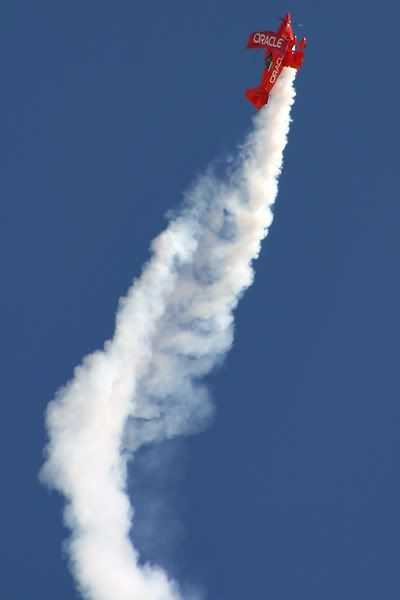 Blue sky, something the British Airshow Season of 2007 has not seen!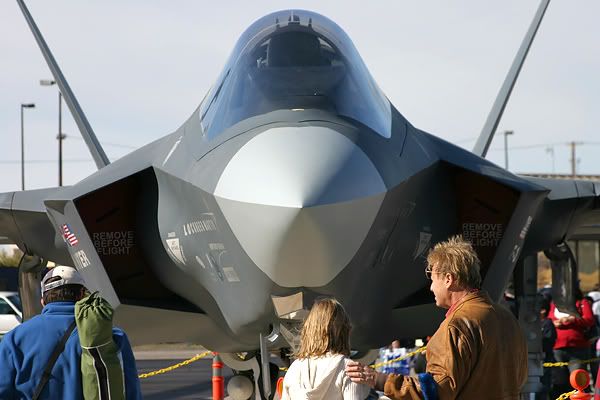 F-35 Strike Fighter, the RAF's new toy
.
Returning to the flight line via the crowds after a great aeriel show.
Some great classic aircraft at the show, here doing a great fly by.
The Thunderbirds....amazing!
Very tight formation flying!
F-22 Raptor, what an awesome Aircraft.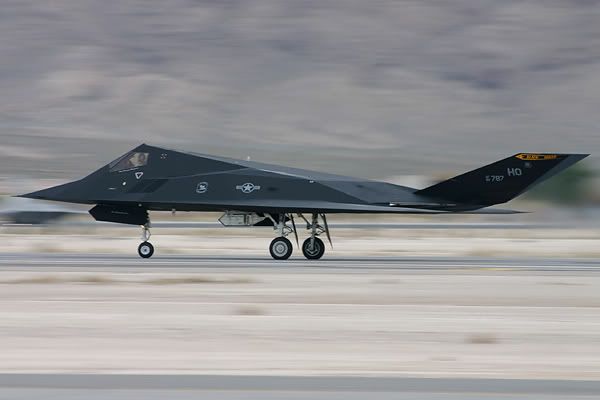 .
F-117 not part of the show but departing Nellis.
C130 in the dying light.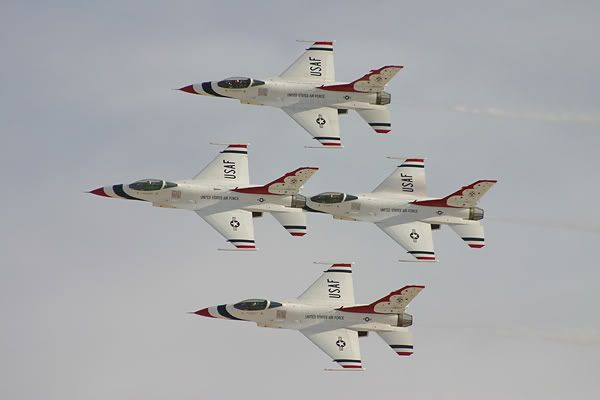 The Thunderbirds show was awesome. Blew the Red Arrows out of the water in my opinion.
Wonder if they were chatting about what bar to go to that night?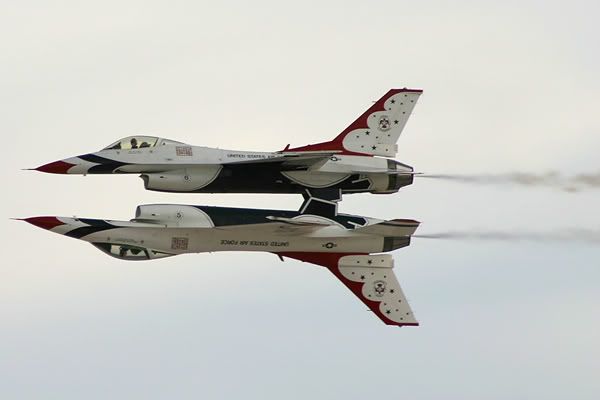 There has to be some skill in it to do this!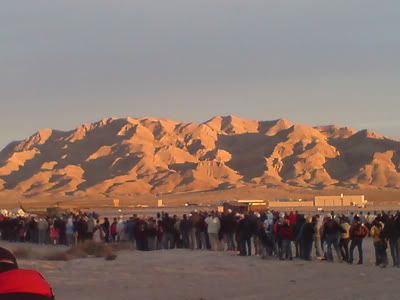 The queue...the US' National Sport! Did I say we were due to fly in 2 hours!
An awesome sunset to end an awesome day.
Date
- 12th November 2006
Flight Number
– UA1509
Routing
– LAS-LAX
Mileage Flown
– 232
Scheduled Departure
– 2002
Pushback
– 2005
Takeoff
– 2015
Scheduled Arrival
– 2114
Landing
– 2105
Actual Arrival
– 2110
Departure Runway
– 25R
Arrival Runway
– 25R
Aircraft Type
– Airbus A320-232
Registration
– N469UA
Class Of Travel
– Economy Plus
Seat Number
– 6E
Finally get back to the airport for check-in to see this baby. I love Mustangs to bits.
Now we are leaving LAS there are more slots at our gate!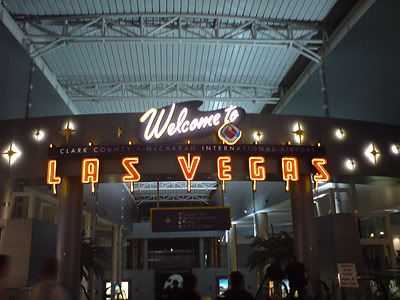 Bye Las vegas! Until next time!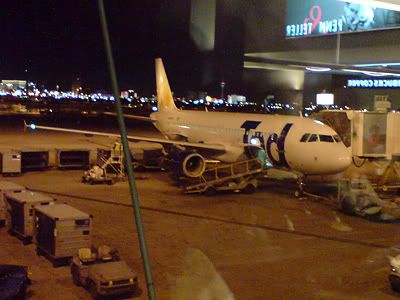 Our aircraft back to LAX.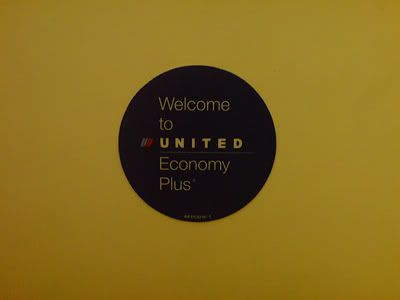 Was offered an upgrade to Economy Plus at check-in for $50. Didnt take it and what happens at the gate! An upgrade into Economy Plus seating
.
This is as far as I got on the report so I may just update it with the final legs over the next few days.
Many thanks for reading!