Date: August 16, 2009
Flight: Southwest WN 101
Leg: AUS-DAL
Aircraft: Boeing 737-300 with winglets
SDT: 11:20 a.m.
ADT: 11:20 a.m.
SAT: 12:20 p.m.
AAT: 12:15 p.m.
Seat: 18A
Registration: N373SW, del. August 2, 1993
Dep. Weather: Partly cloudy and humid. Temp. around 84F, wind S at 10-15 mph. Vis. 10 mi.
Arr. Weather: Scattered clouds, wind S at 10 mph. Temp 82F. Vis. 10 mi.
After a short but pleasant stay my sister dropped us off at AUS. We headed to the WN check-in since we had a checked bag. Check-in was pretty quick, and after security, which took just 3 minutes, I decided to go around the terminal to see if there was any interesting traffic, that is, interesting by Austin Bergstrom standards. Bergstrom has also been experiencing the same kind of large drops in monthly traffic like most other airports have. I could notice the change as I walked around, Iíve been there on Sundays previously and itís usually more crowded. Anyway, there wasnít much to see other than the usual WN and AA planes, and a DL Conn CR9 to ATL. The regional airlines have lately been replacing the CR1s/2s with larger CR7s/9s and next-generation Embraers on their Austin flights. After a few rounds around the terminal, boarding time was coming close so I just loitered in the gate area. Gate 7 was our departure gate. Soon enough I saw a 733W taxiing in. Boarding was done on time and we got pushed back. WN 101 was scheduled on an AUS-DAL-LBB run. This flight was about 80% full and yet again, I had three seats for myself
. After a short taxi to 17L, we took off and headed in a NE direction. The rest of the flight was the usual. I had some water being quite thirsty. Descent to DAL was quite bumpy, with what I assume were heat thermals giving us a choppy ride and creating some turbulence. Given the conditions the landing was pretty smooth and as is usually the case at DAL, full reverse was used.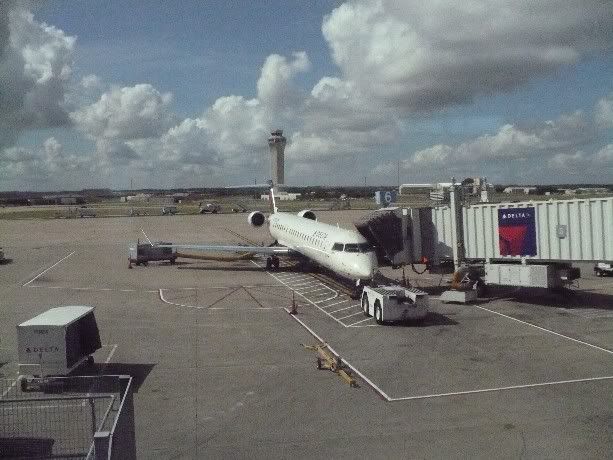 DL Conn ASA CR9 to ATL.
WN 733W strangely docked to a non-WN gate.
AA M80 taking off to LAX with some smoky JT8Ds.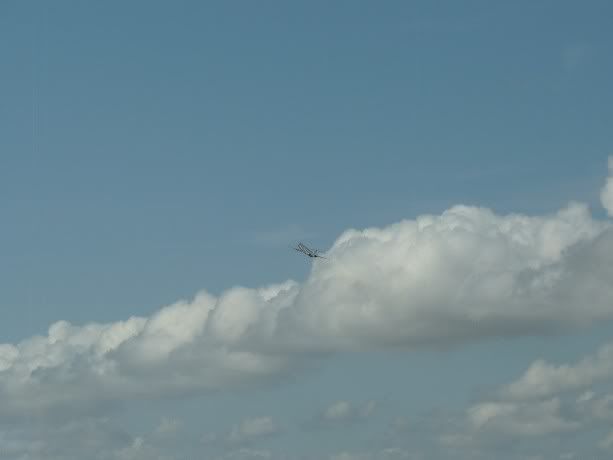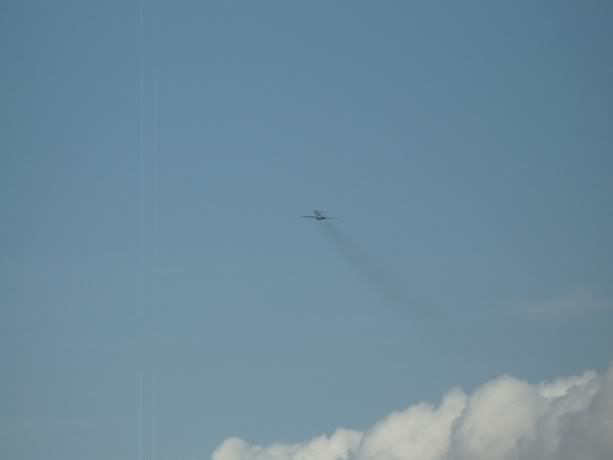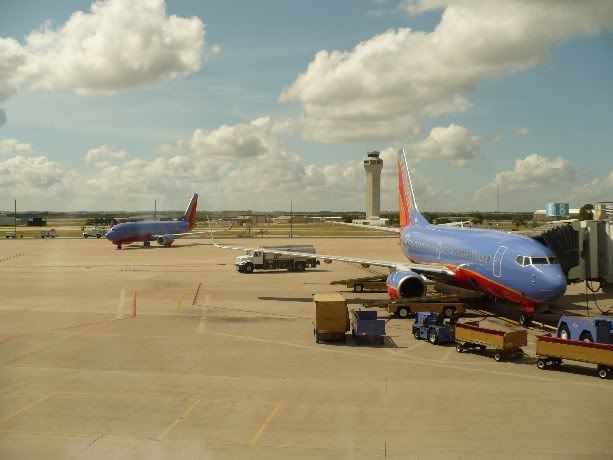 Our ride to DAL taxiing in with N247WN at the gate.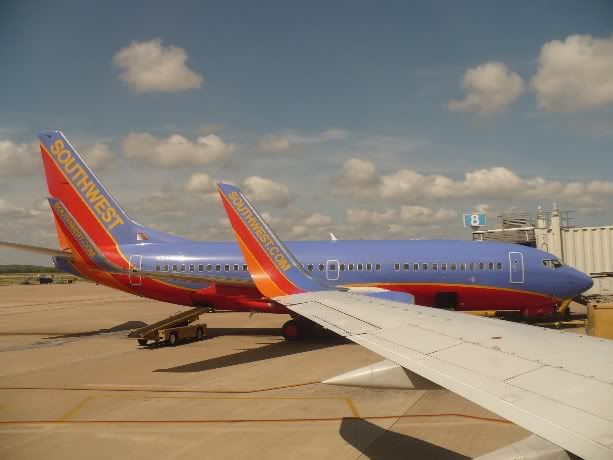 Just in case you didn't know the website
.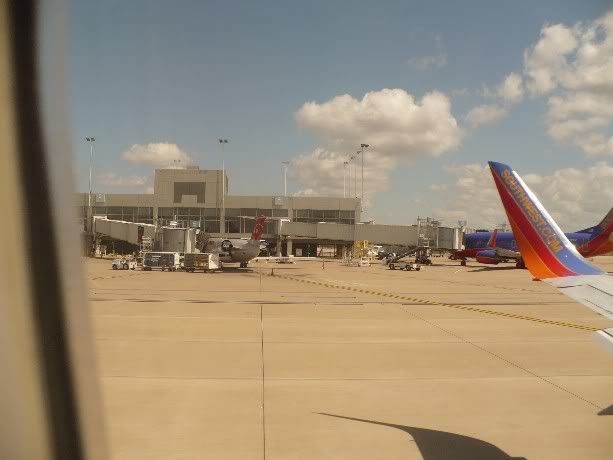 NW Airlink CRJ 200 at one of the DL/NW gates.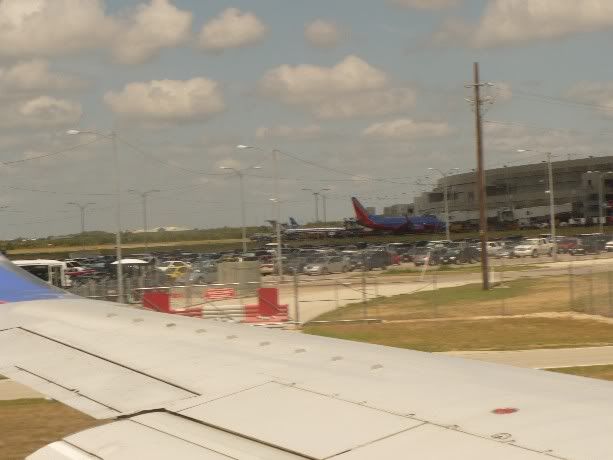 jetblue 320 in the distance.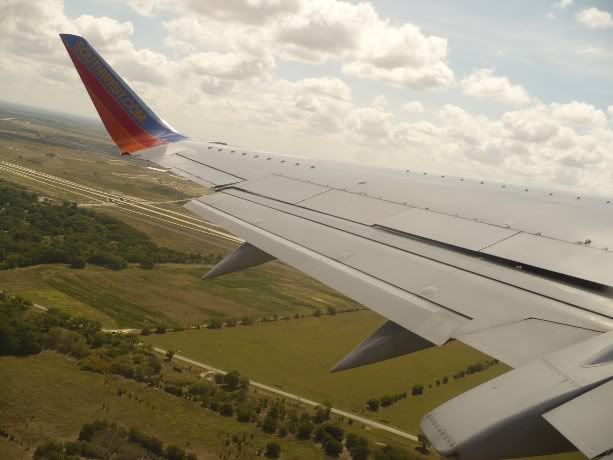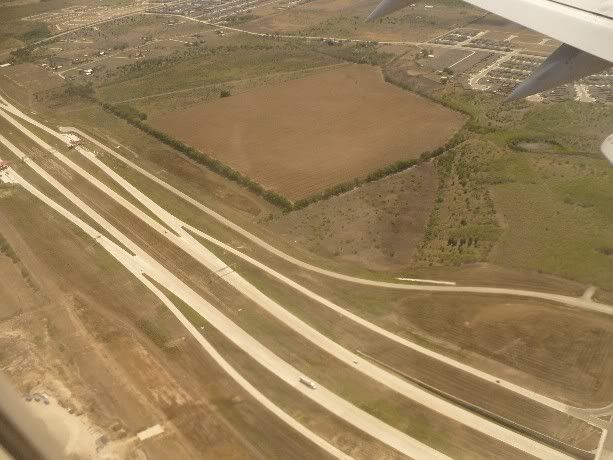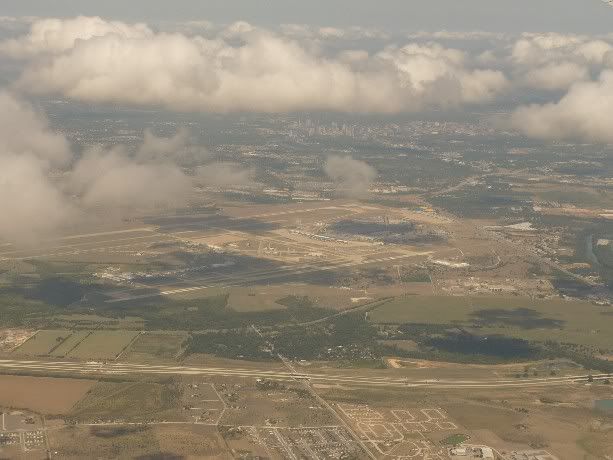 AUS overview.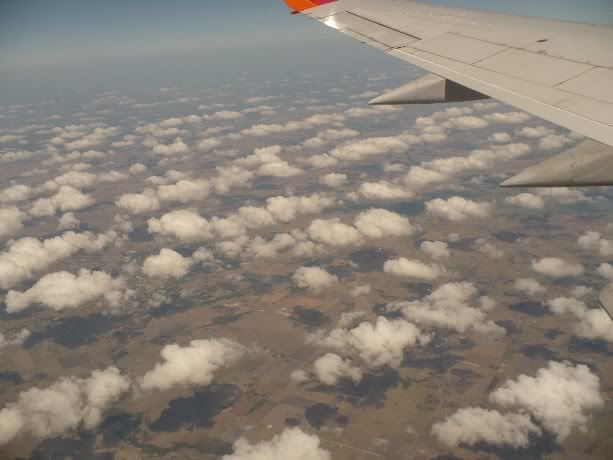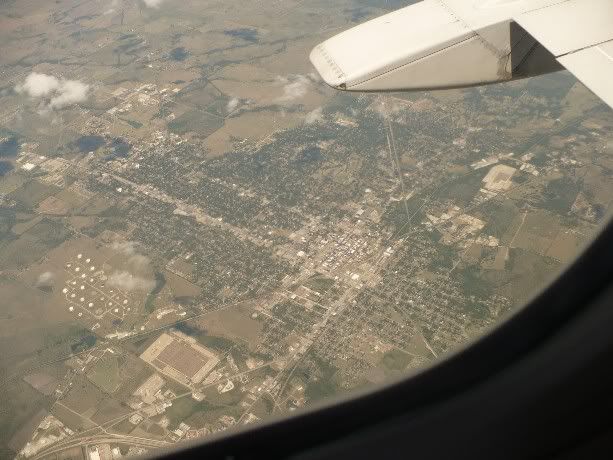 Corsicana, TX.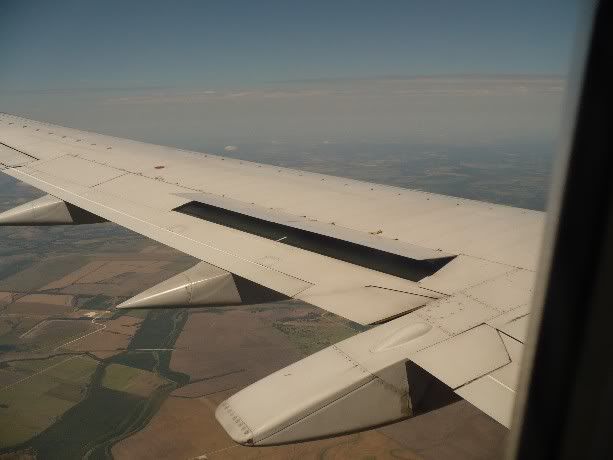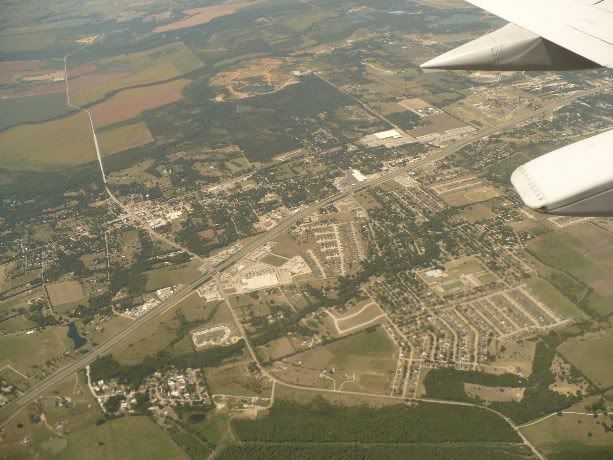 Seagoville, suburban Dallas.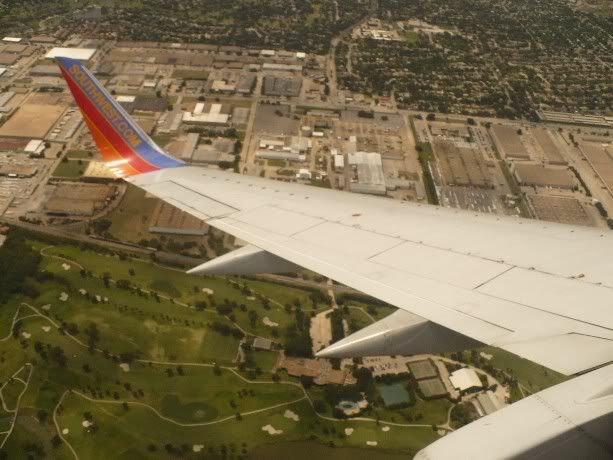 Banking over a golf course. I think we messed up some golf games
We headed into the terminal through Gate 8 and checked the monitors for our next flight which was departing in about an hour. It was departing from Gate 6. So we headed to that gate and sat down, but wanted to get some lunch. While deciding, the gate agent announced that the plane from HOU had been delayed 20 minutes. Which wasnít a big deal for us anyway, OKC was our last stop. This gave us additional time to get some food. We decided to get something at the McDonaldís, which is opposite Gate 6. DALís great for connecting but seriously lacking in food options. Well anyway, I had a good time eating and watching planes landing and taking off on 13L.
Flight: Southwest WN 20
Leg: DAL-OKC
Aircraft: Boeing 737-300 with winglets
SDT: 1:15 p.m.
ADT: 1:40 p.m.
SAT: 2:05 p.m.
AAT: 2:35 p.m.
Seat: 18A
Registration: N620SW, del. January 12, 1996
Dep. Weather: Partly cloudy and humid. Temp. around 90F, wind S at 10 mph. Vis. 10 mi.
Arr. Weather: Scattered clouds, wind S at 15 gusting to 25 mph. Temp 92F. Vis. 10 mi.
After eating we headed back across to the gate; the holding area for Gate 6 was now full to the brim and then some, which meant a full flight to OKC. We decided to just take our spots in the A group. After the plane came, boarding commenced in about 10 minutes. I had already decided where I was going to sit, so I headed straight for my ďchosenĒ seat. This flight was on the HRL-HOU-OKC-LAS-SAN run. There were also some passengers going to MCI, who would be connecting at OKC. It still sounds a bit weird anytime I hear of passengers connecting at OKC, but itís true nonetheless. Boarding was completed ASAP and we got pushed back pretty quickly. I must say, DAL probably wins the award for the shortest jetways in the world, just a few steps and thereís the door!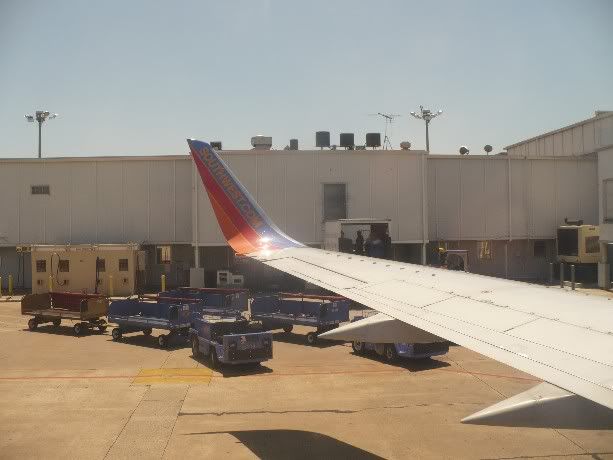 Onboard WN 20 to OKC.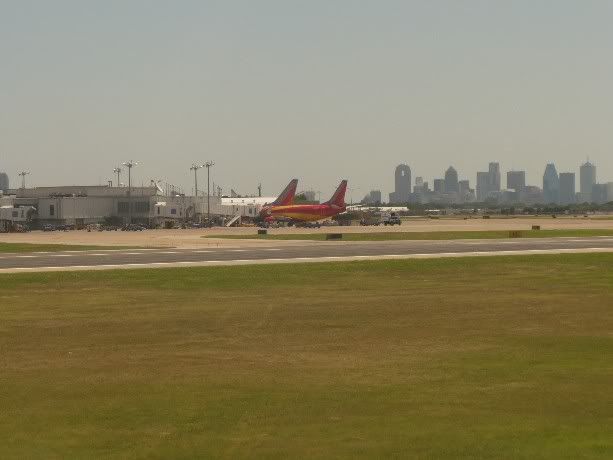 Arizona One
We were #3 for takeoff so there was a short wait. After takeoff, we looped around and basically followed I-35 off and on for much of the way up to OKC. At one point I saw I-35 traffic for 5 minutes straight, cool to watch.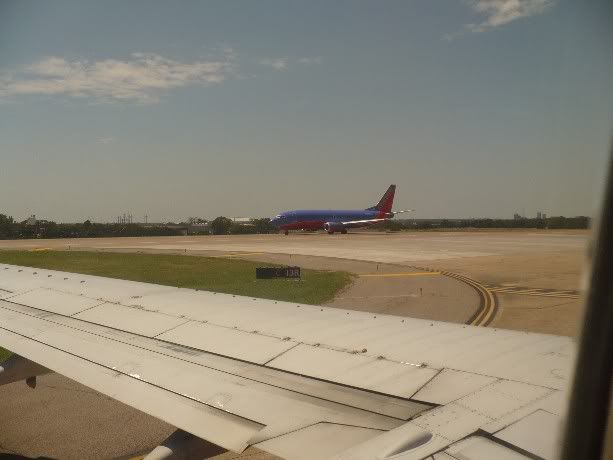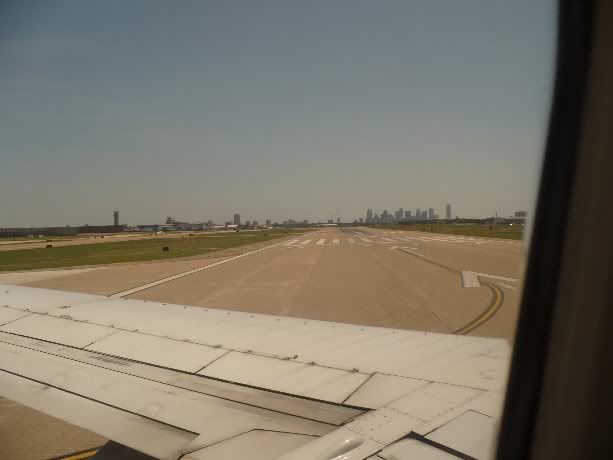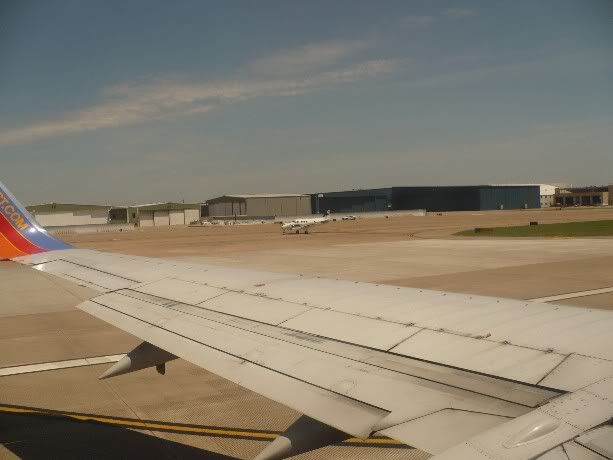 King Air 90. Usual DAL traffic.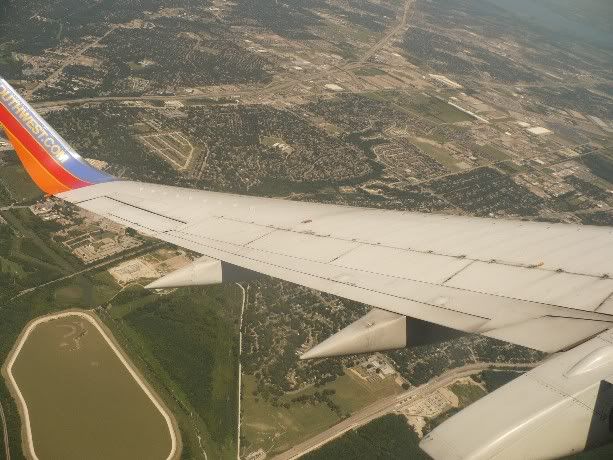 Overview of DAL.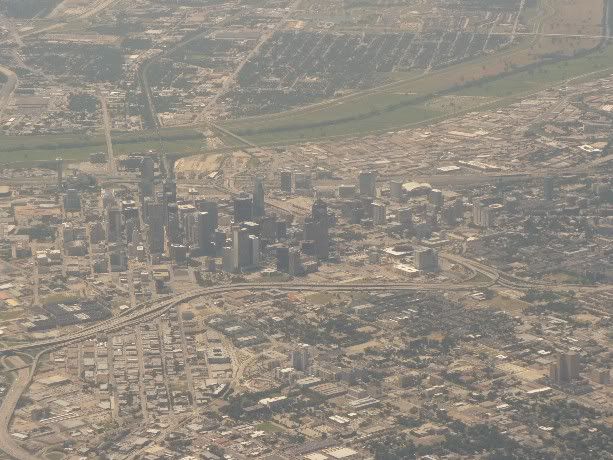 Downtown Dallas and surrounding environs. Visible here are some noteworthy buildings including the JP Morgan Chase Tower, Bank of America Plaza (tallest building), Comerica Bank Tower, Fountain Place, etc.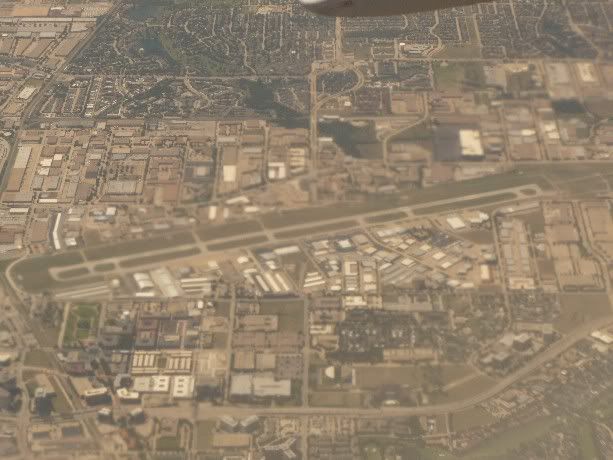 Addison Airport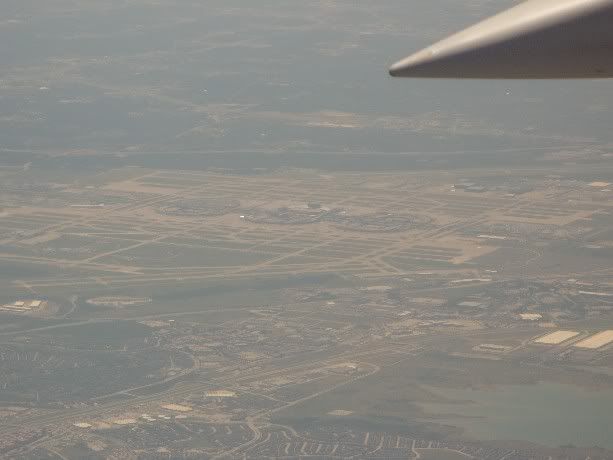 DFW Int'l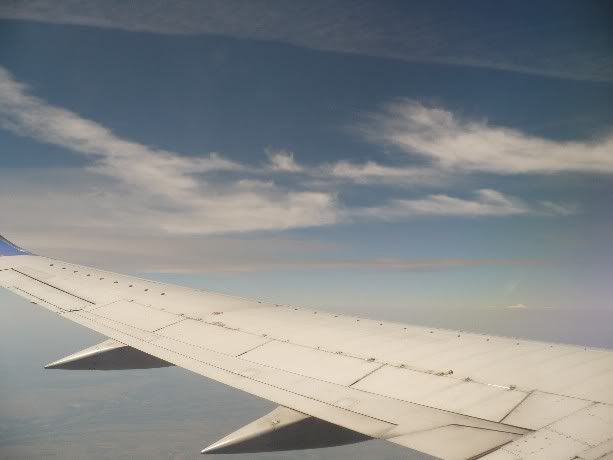 Cirrus with some contrail remnants.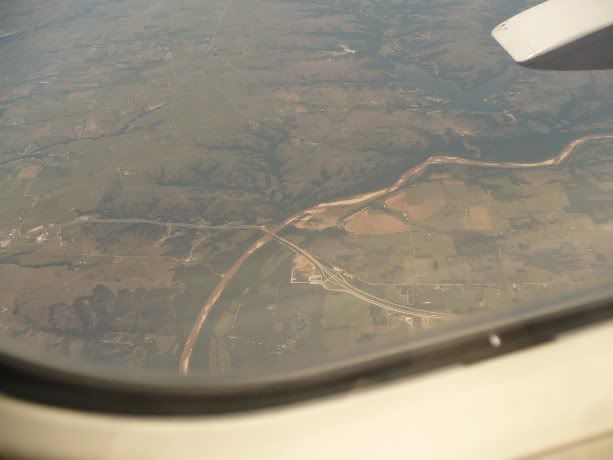 Flying over the Red River into OK airspace.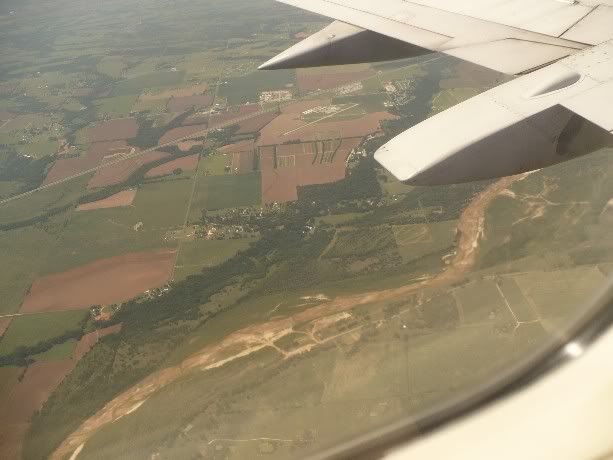 South Canadian River.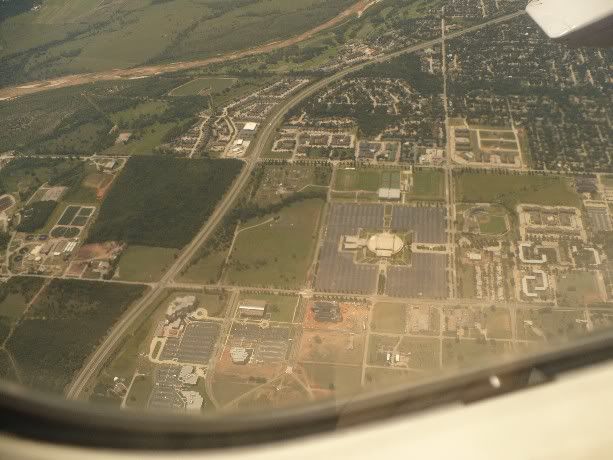 University of Oklahoma South Campus.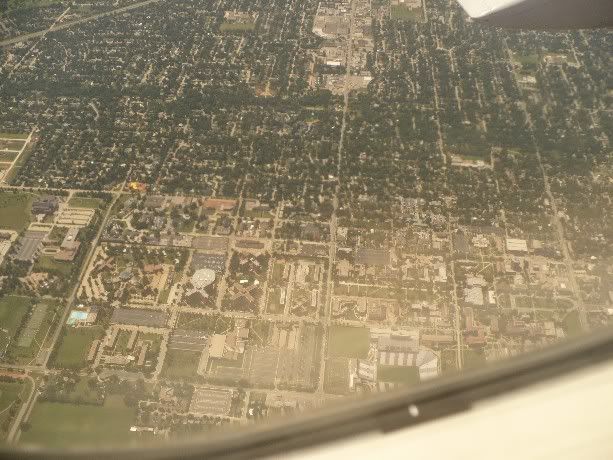 OU Main Campus, visible here is the football stadium and many campus dorms and buildings.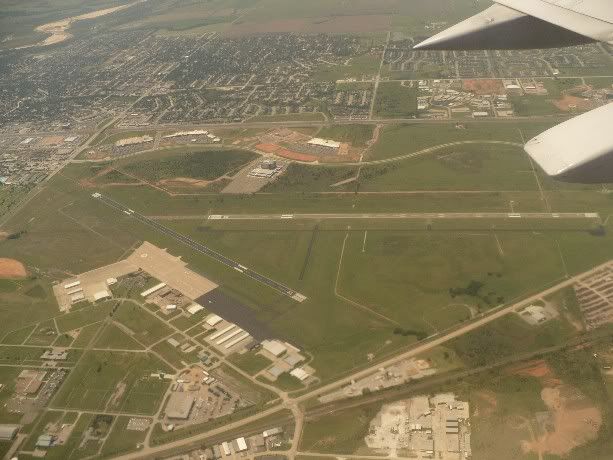 OU North Campus, with Max Westheimer Airport and St. Hwy 77.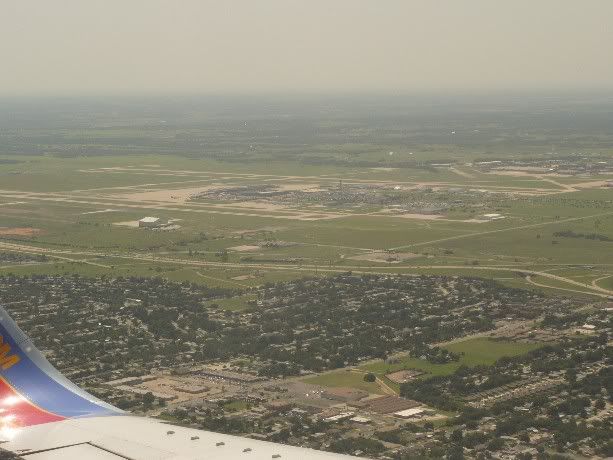 OKC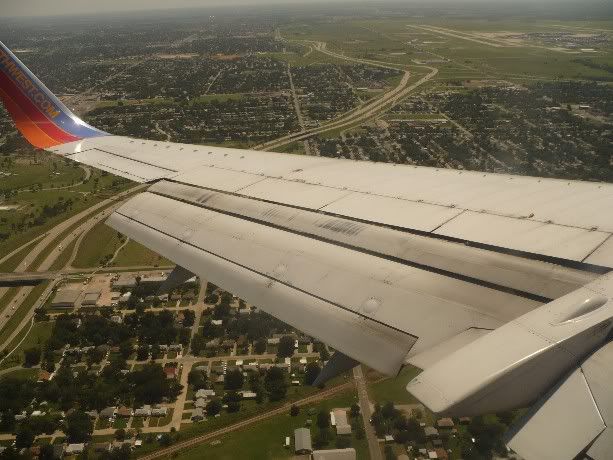 Banking to line up for 17L.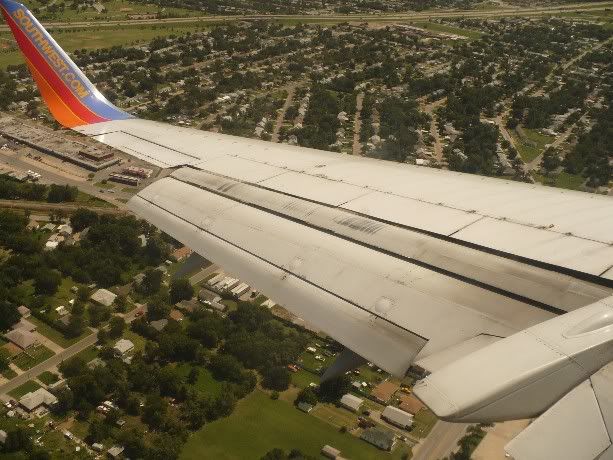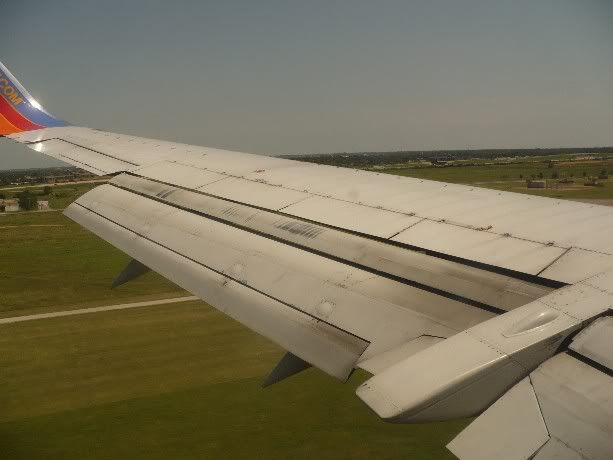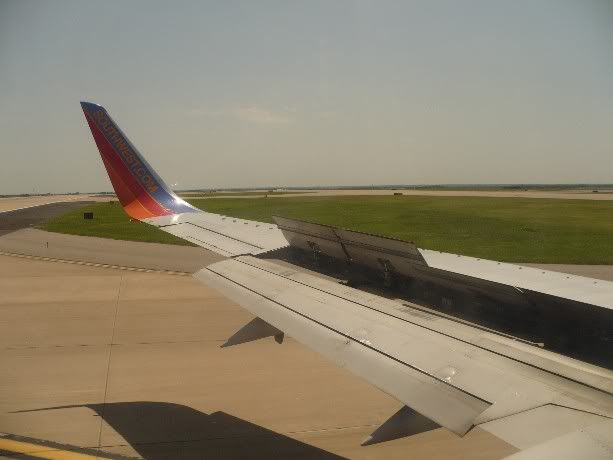 Welcome to Oklahoma City.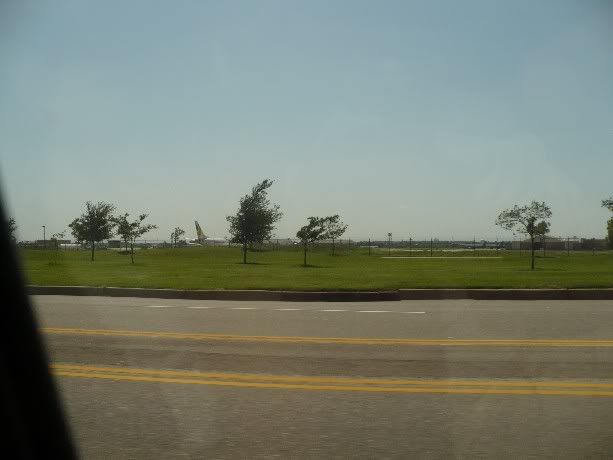 On the way back, I spotted this 737-300 of Air Lion parked on the GA ramp at OKC.
Landing at OKC was not too shabby. We took Golf to the ramp and then to Gate 16. For some reason it took the bags about 10 minutes to start arriving on the conveyor belt, which is unusual for OKC. Anyhow, we took the shuttle to Lot 3 and headed back. Again, nothing to complain about, another good set of flights with Southwest.
Thanks for reading!