Welcome to my first flight report. In 2009 I made my first ever trip to New York City for Spring Break. I enjoyed it so much, that I have done the same again this year. This flight report will include my outbound trip from Dallas to Newark.
March 10, 2010
Today I woke up around 6:50 with The Musers from 1310 KTCK The Ticket in Dallas blaring over my clock radio. Good funny man-talk/sports talk radio, for me this was a "late" wakeup, as I am usually up around 4:45 or so on most days. I was ancy, as I usually am when I have not flown in awhile, and I could tell there was an eery calmness outside. Apparently there were storms brewing just west of Dallas, I knew that that may not bode well for my departure to Newark.
My pre-airport arrival security screening: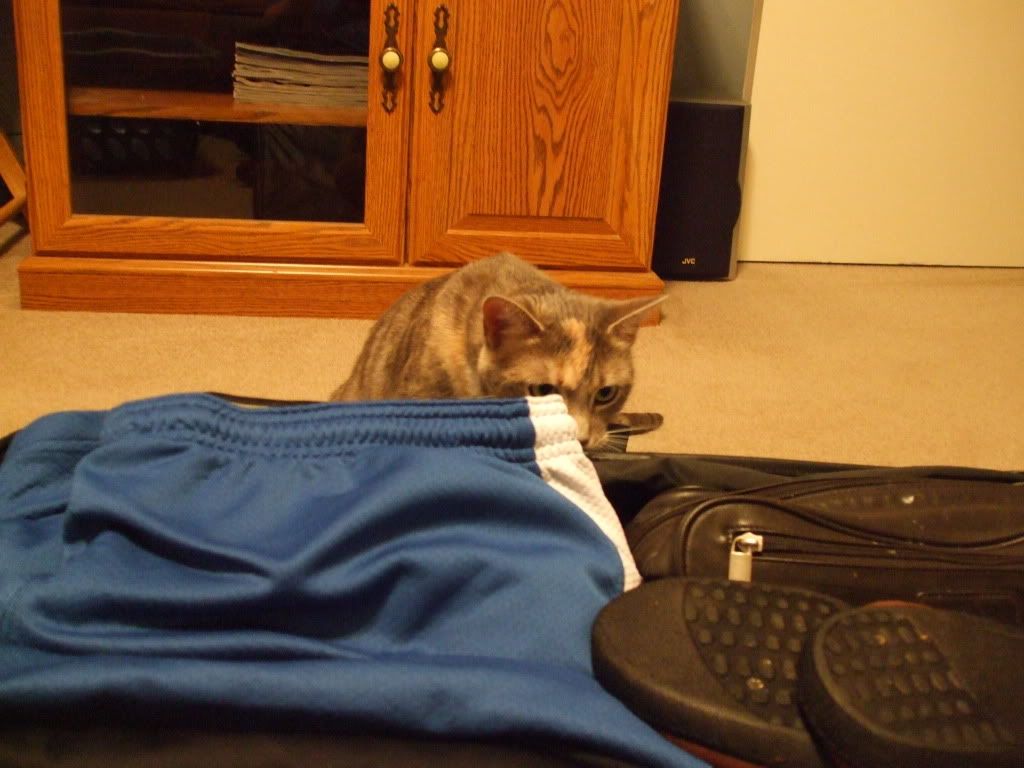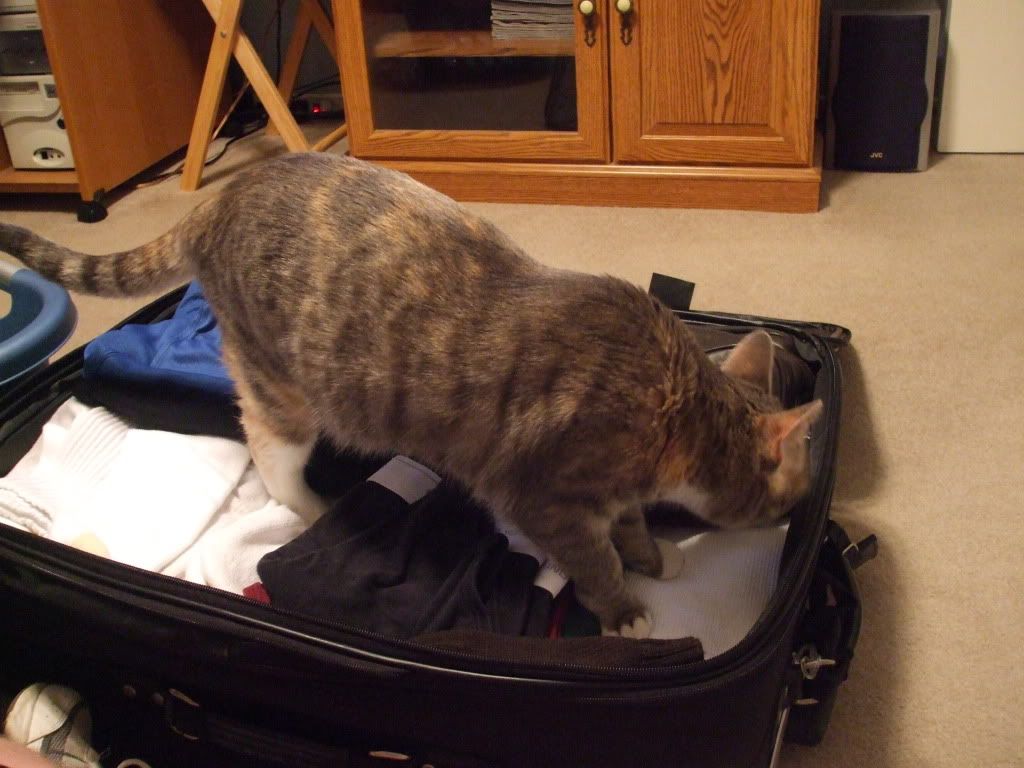 At about 10 my brother and I left for the airport, but Johnny Law decided that my brother was driving too fast along a stretch of highway.
I feel terrible because he was on a probation for another traffic violation and this event does not help his future. This little event left a sour taste in the back of my mouth, which I tried to get rid of, but that really didn't happen till I fell asleep later. We continued on to DFW and arrived at the same time that a nice little thunderstorm was rolling through, nickle size hail, lots of lightning, and heavy rain. I knew right there that I was delayed at least an hour.
Check-in at DFW terminal C was simple and straightforward as always with American, only waiting for about 3 minutes for an agent to take my bag, tag-it, and send it on its merrily way. TSA check-in
, well it only took 5 minutes and I will leave it at that.
DFW is about to go through a renovation on Terminals A, B, and then C. But, for now the check-in area in these three terminals which is dominated by AA or AmericanEagle look fairly similar to this.
Underground curbside check-in: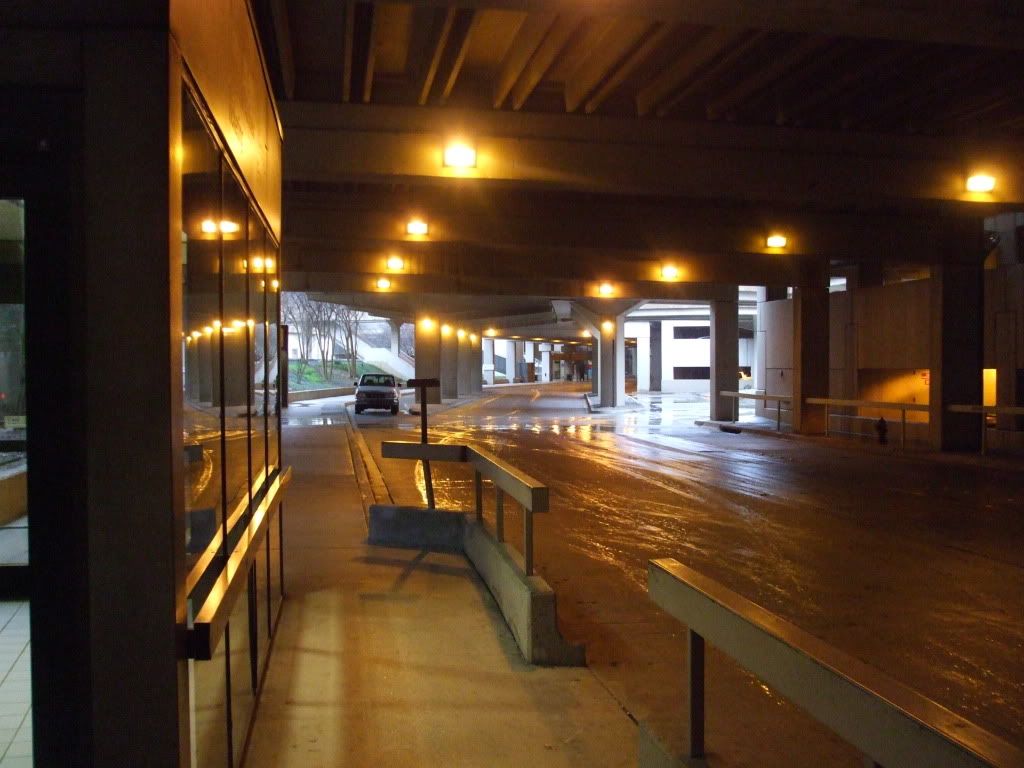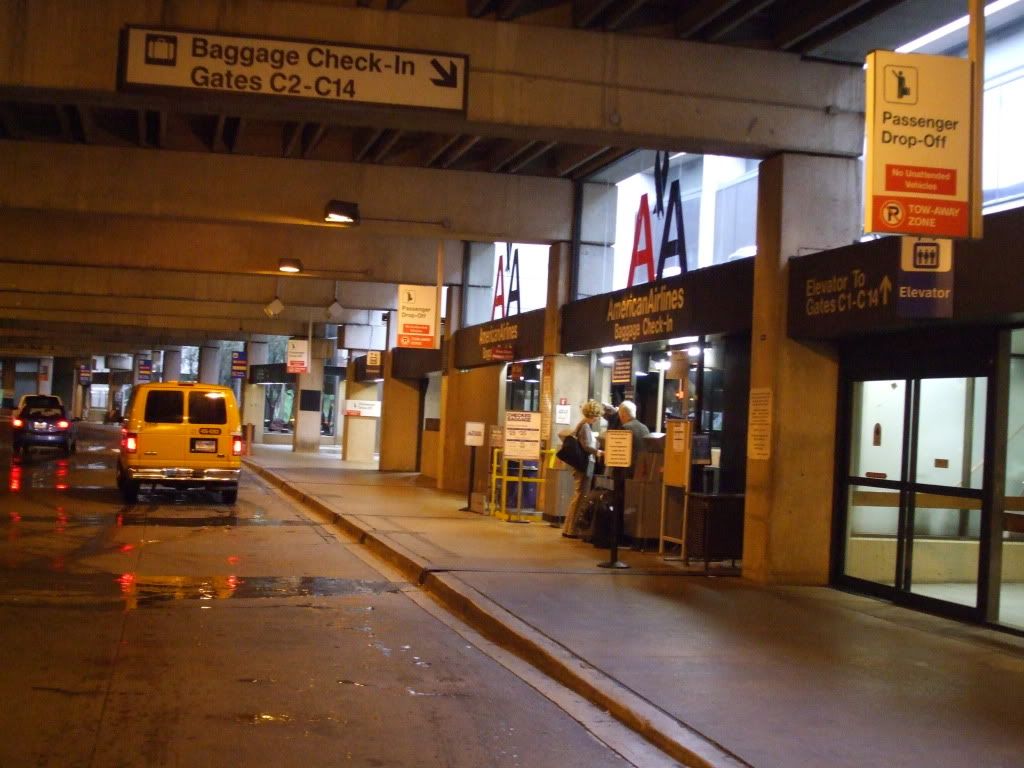 Main concourse check-in: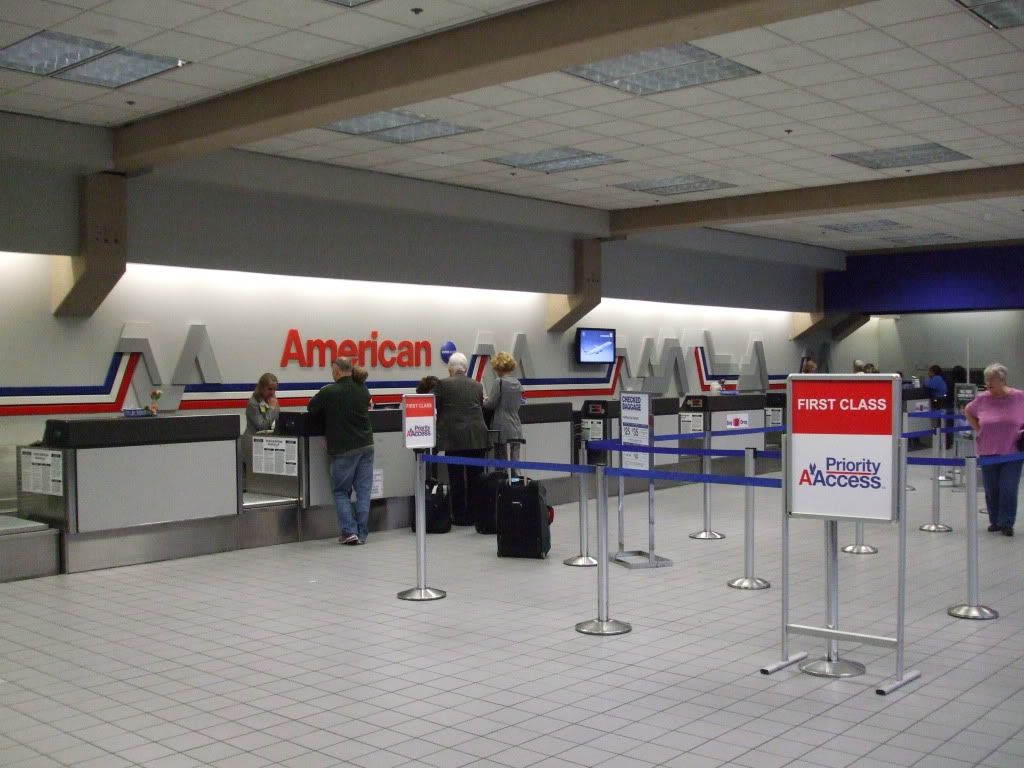 Terminal E was updated when Delta downsized and it is a beautiful terminal, with cues similar to terminal D, and has a very professional feel to it. Now that United has moved over to E, the concourse feels full again, but, it sadly does not have the buzz it once had when Delta claimed it as a hub operation.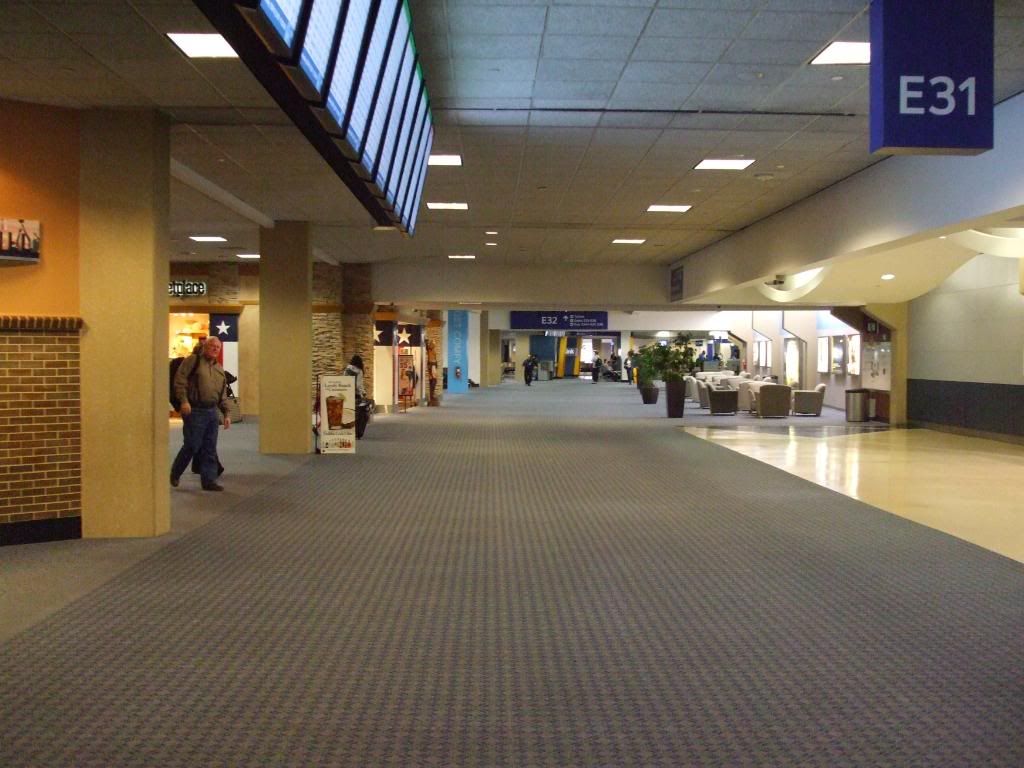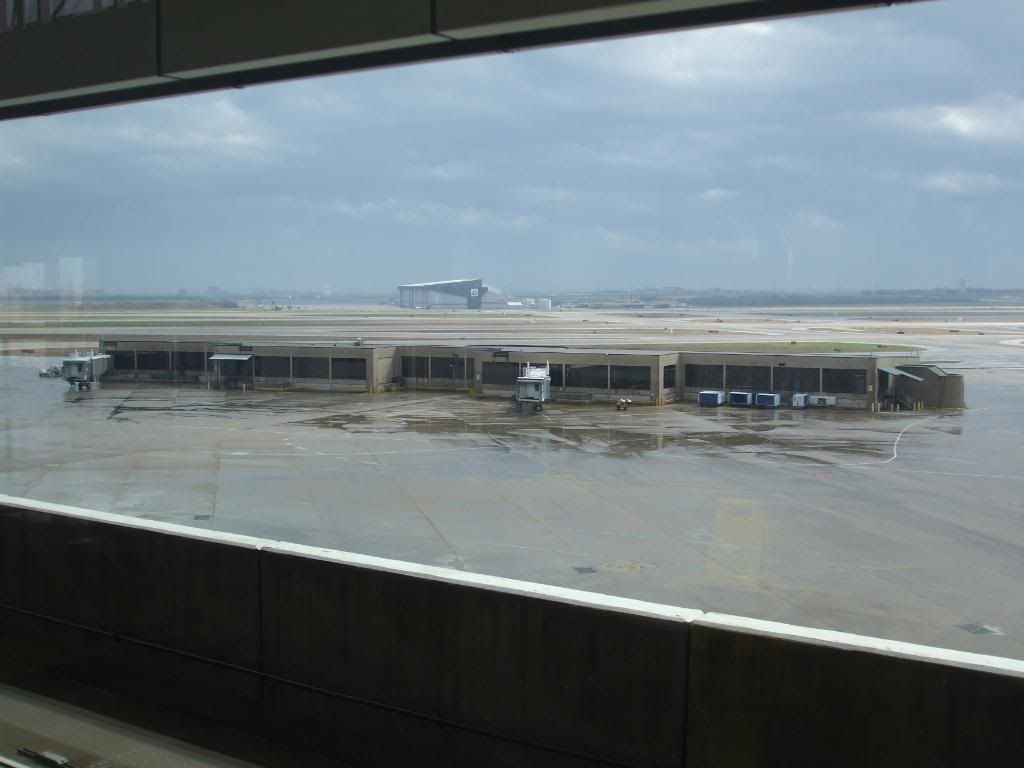 Some photos from Terminal D: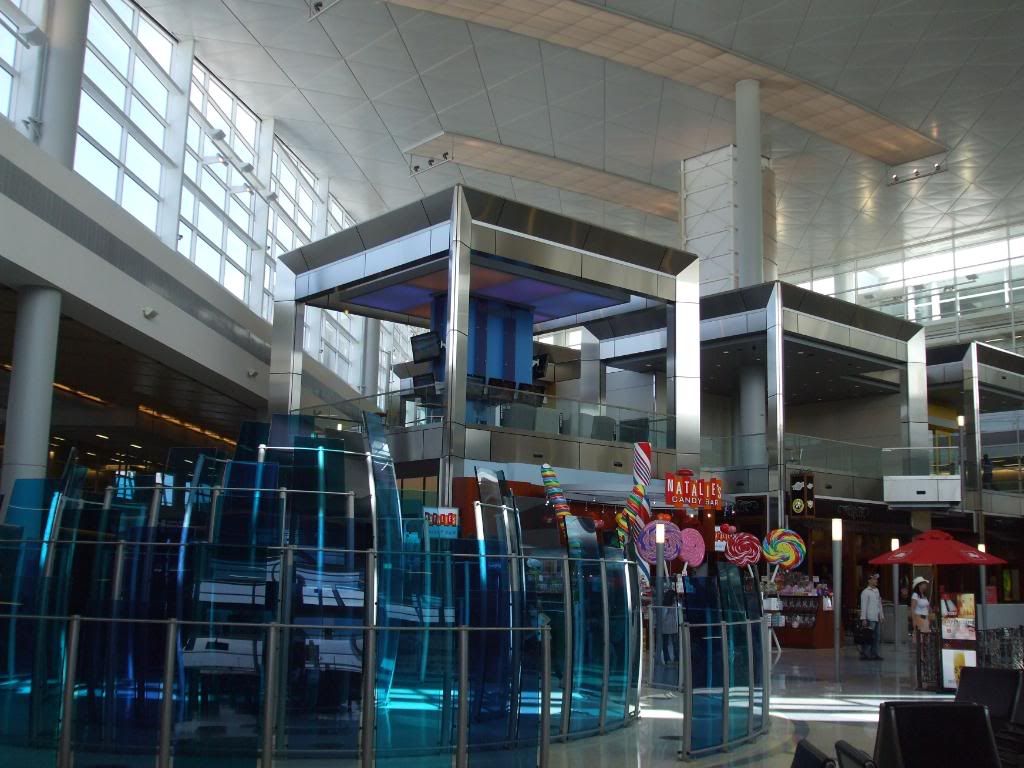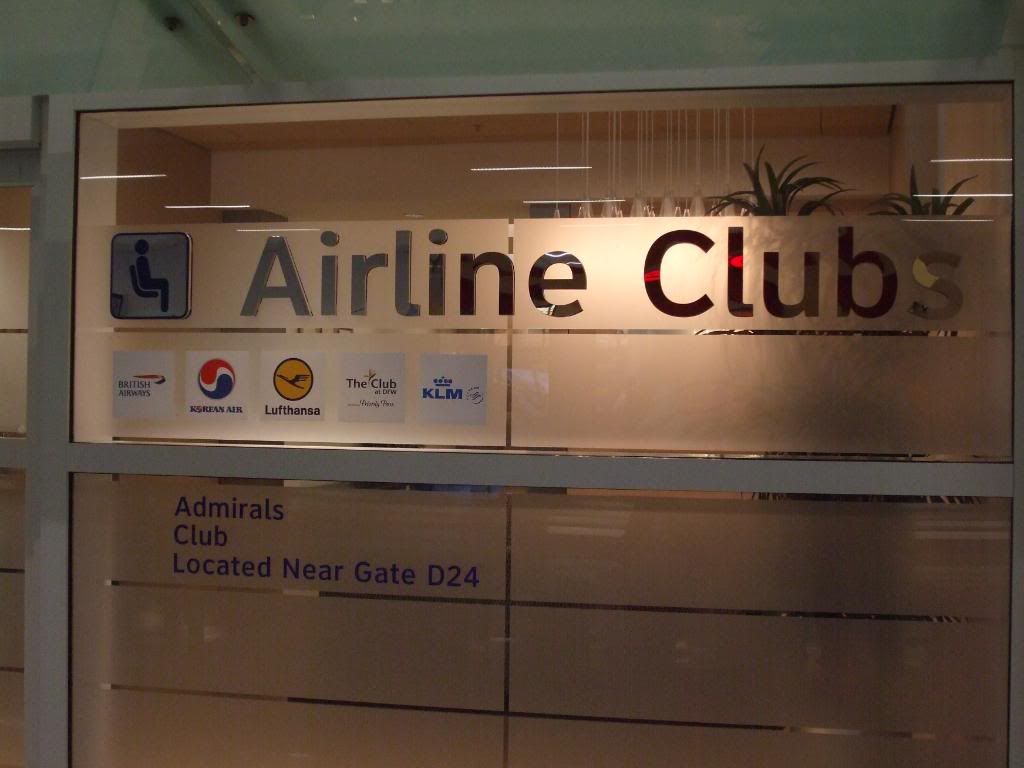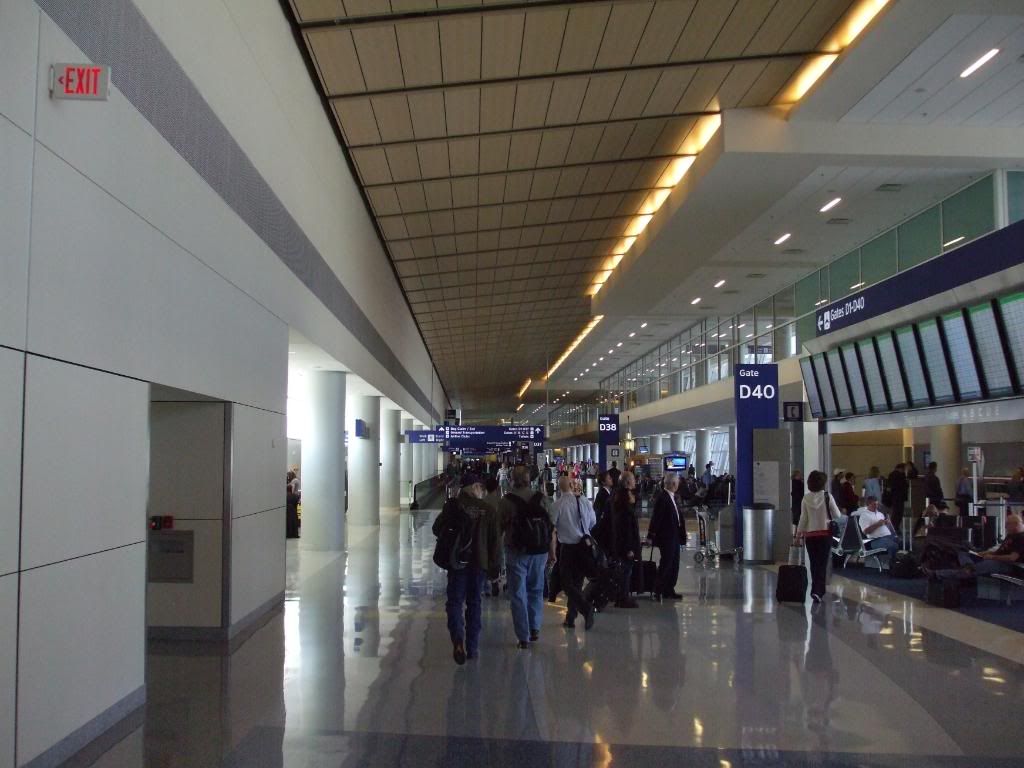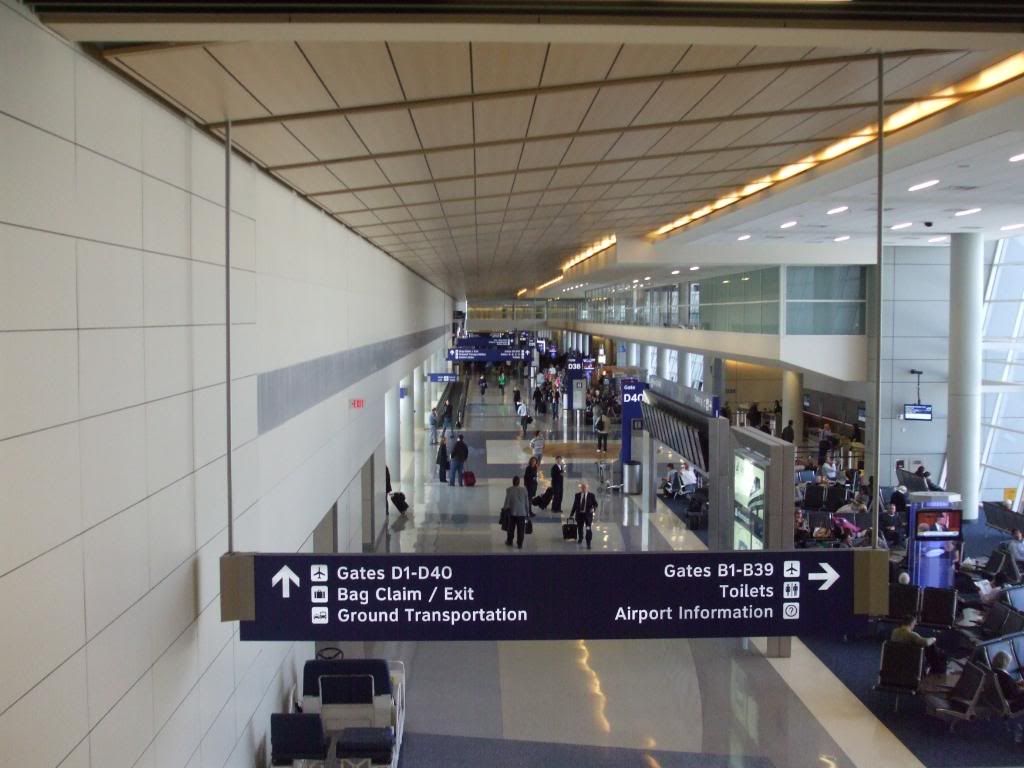 Ship 359 getting ready to go to Maui.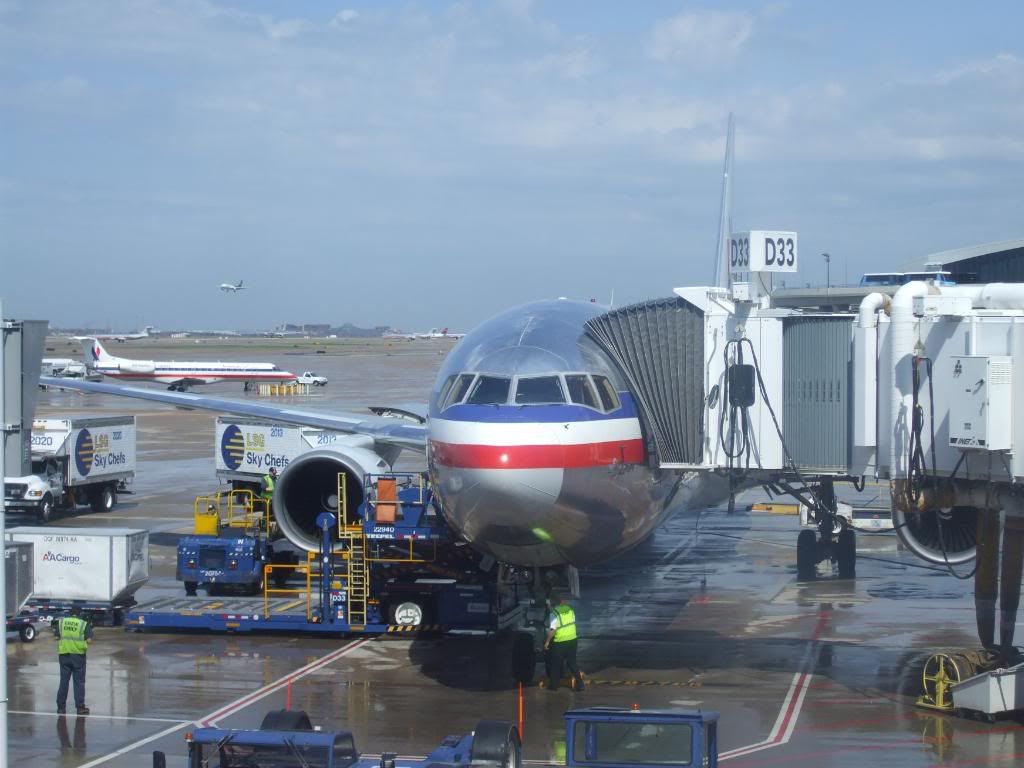 Ship 7BF finishing up boarding for Tokyo Narita
: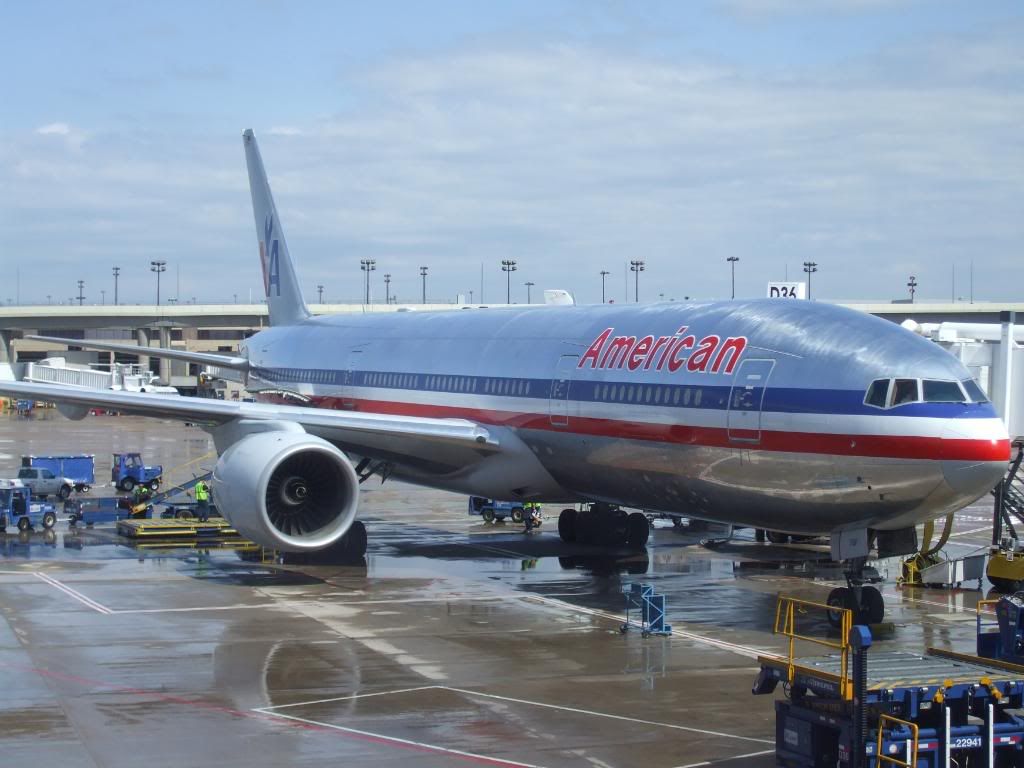 Some CRJ getting ready to leave Terminal B
:
The Maddogs go marching out one-by-one hurrah hurrah! Seen inbetween the A & C Alley: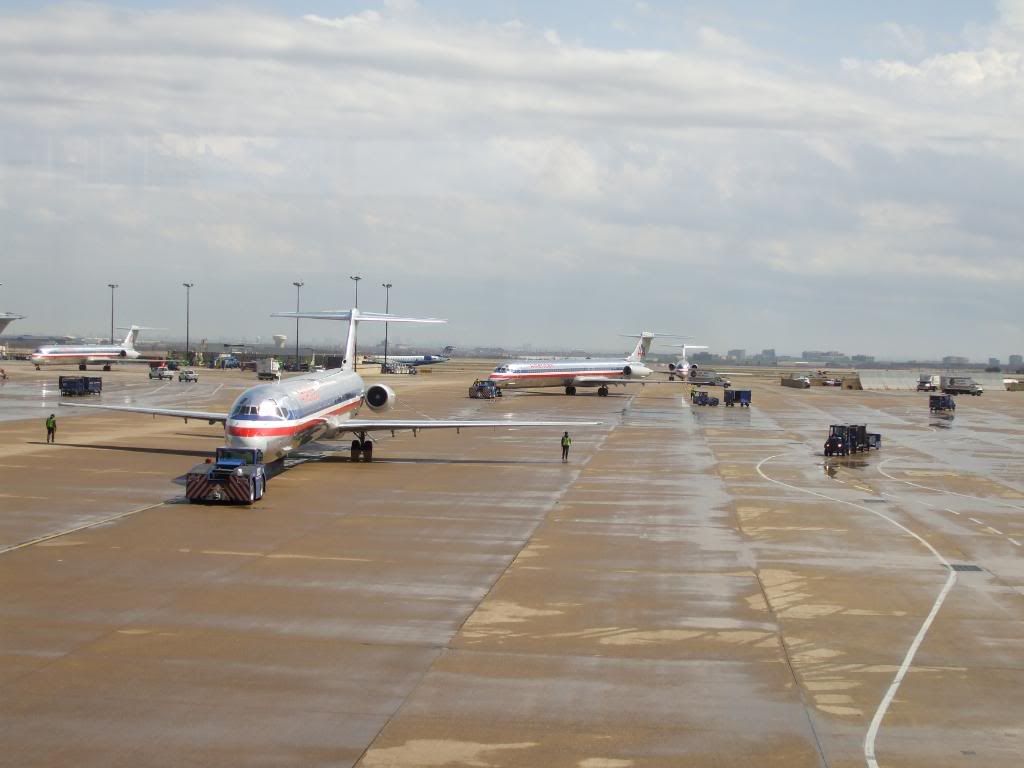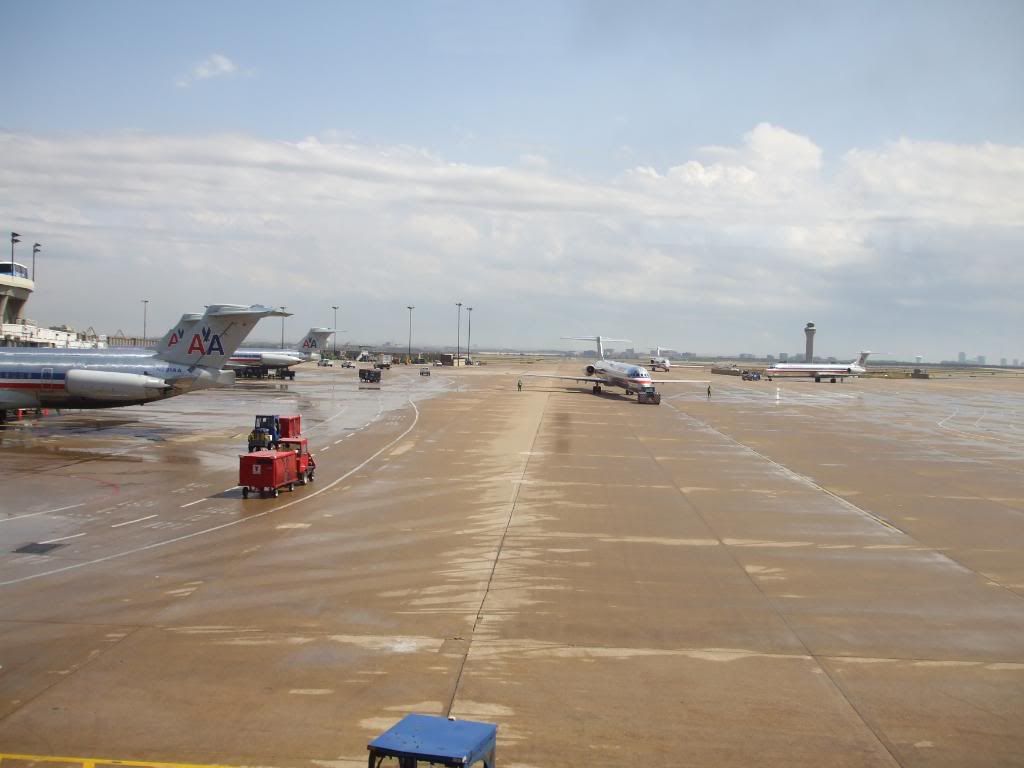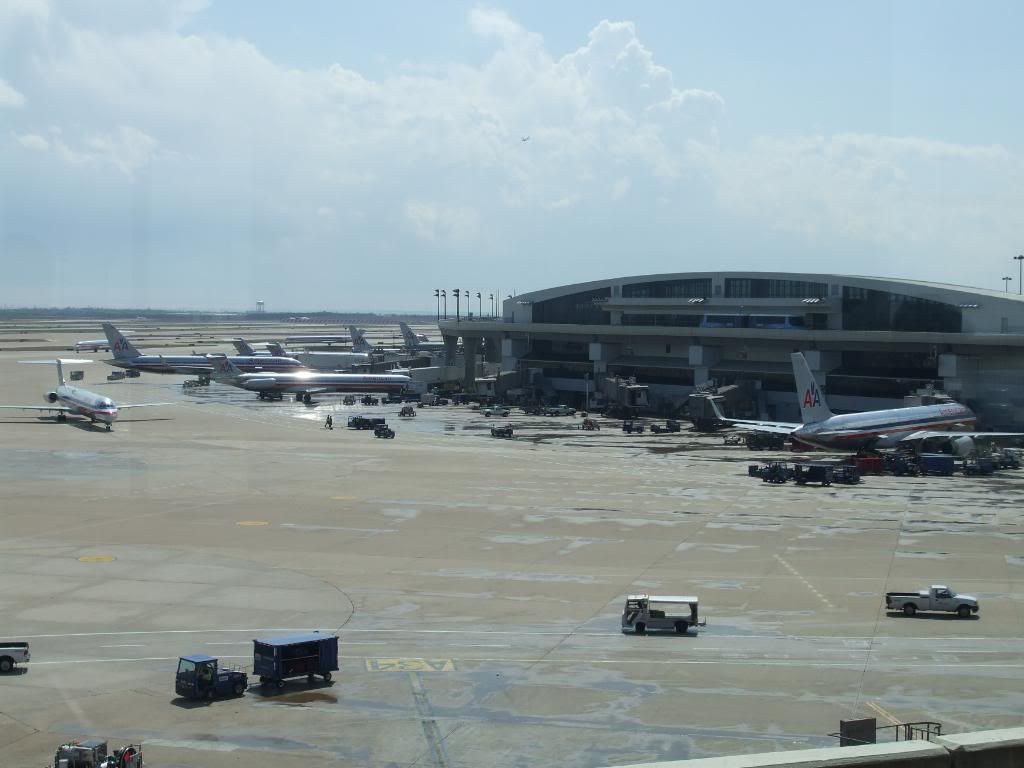 The flight will be in the next post...