Flight: AT800
From: RAK
Marrakech Menara Airport
To: LHR - Heathrow
Aircraft: Boeing 737-700 CN-RNR / Boeing 737-800 CN-ROY
Departure: 12:10
Arrival: 16:50
Date: 02/07/2010
My trip to Marrakech had a choice of flying either Ryanair, Easyjet or Royal Air Maroc. Although the option of one way with FR and one way with EZY worked out cheaper than flying AT or flying the FR or EZY as a return, after adding extras like luggage and meals became involved I decided to book my flights with AT to save hassle and also to start my trip by flying Morocco's national airline.
If anyone is interested bout my outbound flight, that was operated by Atlas Blue using one of AT's 737-500's.
My return flight was scheduled as a 737-800 with a short technical stop in
Casablanca.
I arrived at Menara airport earlier than expected, due to the fact I was going to take the airport bus, but in the end ended up taking a taxi which I haggled down to the same price as I would have paid to take public transport to get there.
My flight was showing check-in desks 01-06 for my flight to LHR. I went over to see if I could check in slightly earlier since I have done this on many occasions with other airlines and had no problems. However the check-in staff told me to come back two hours before check-in. This wasn't much of a problem but it would have been nice to get rid of my luggage sooner!
After checking in and clearing security there was quite a good view over the ramp. Visible were an AT express ATR72, FR 737-800 AND AN EZY A320.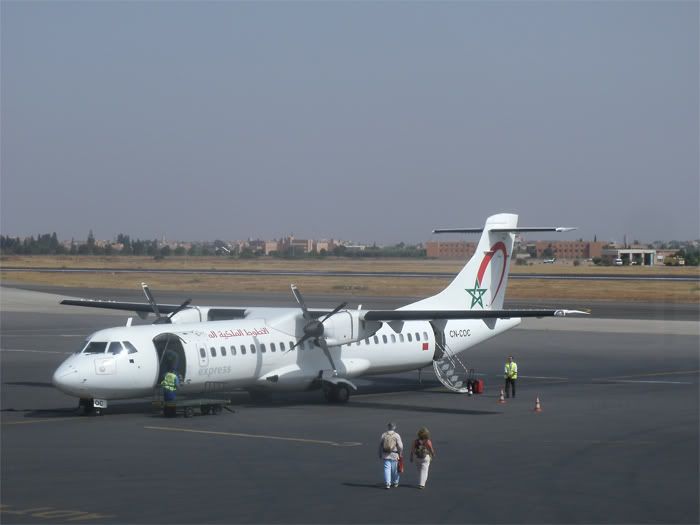 I was waiting around to see my flight land, just so I could try and get some photos of it arriving. However at the time of boarding it still hadn't landed. There were a couple behind me on the same flight talking to a Swiss woman who was saying because it was a Friday all air traffic control staff would go off duty to pray between 12:00 and 14:00. I know Friday is a holy day for Muslims, but seeing as there were other flights scheduled for this time period I didn't fully believe what she was saying.
Shortly after, a 737-700 (Which was to be one of my flights) pulled up at the gate. I said to my brother who was there too "This isn't our 737-800. Hopefully they have changed out plane!". I feel I have been on too many 737-800's for the time being!
Boarding started and we walked across the ramp to our plane.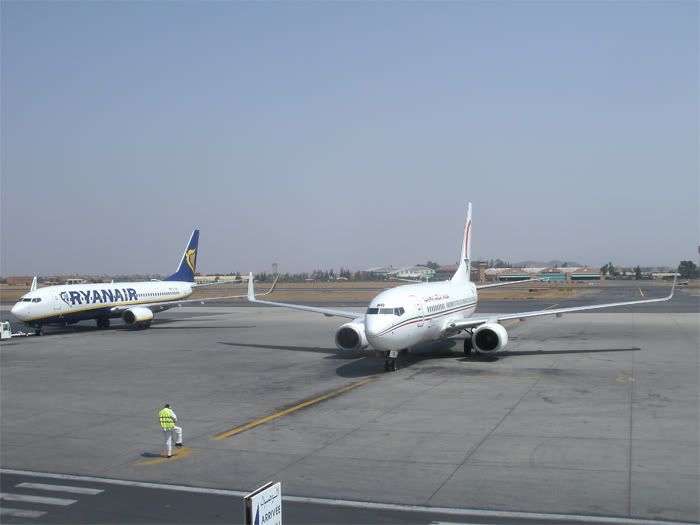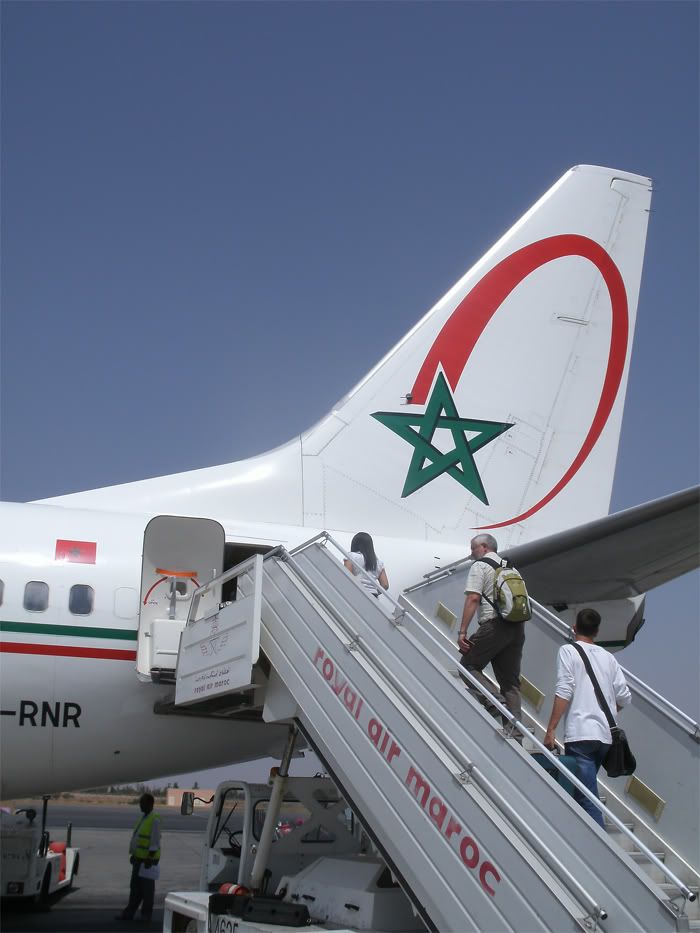 We taxied out to runway 28 where we held for about 10 minutes while a swiss A320 landed in the opposite direction. Shortly we were on our way. This had to be the lowest altitude I have flown at on a commercial flight. All in all the first leg of the flight to CMN took about 20 minutes. In-flight there was no cabin service, not much sign of the cabin crew and for the whole duration of the journey the air conditioning was broken!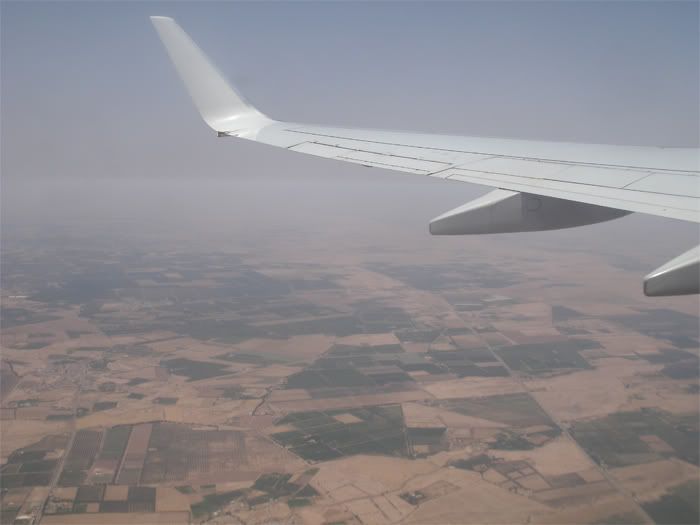 We flew most of the journey through a thin layer of cloud which looked as though contained orange dust, presumably from the surroundings.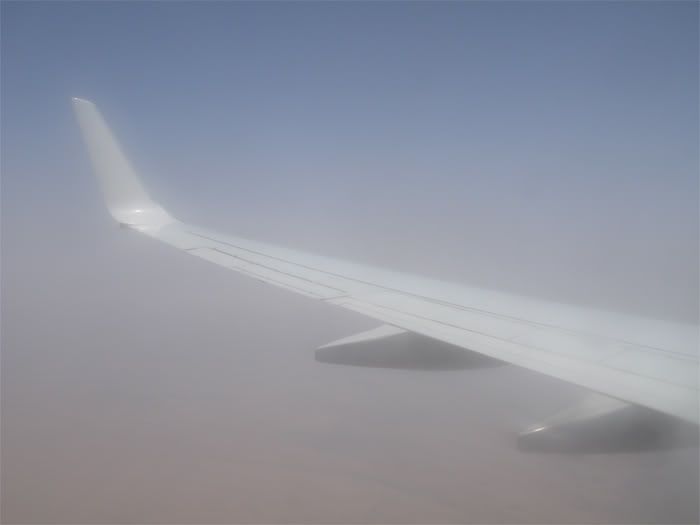 Landing in to CMN was quite bumpy, as well as the majority of the flight its self.
We landed on runway 35L over pretty looking dry terrain. This made a change to seeing green fields upon landing.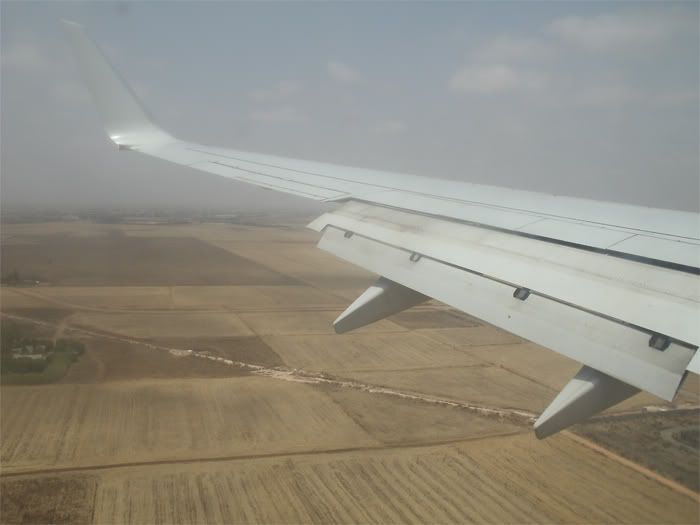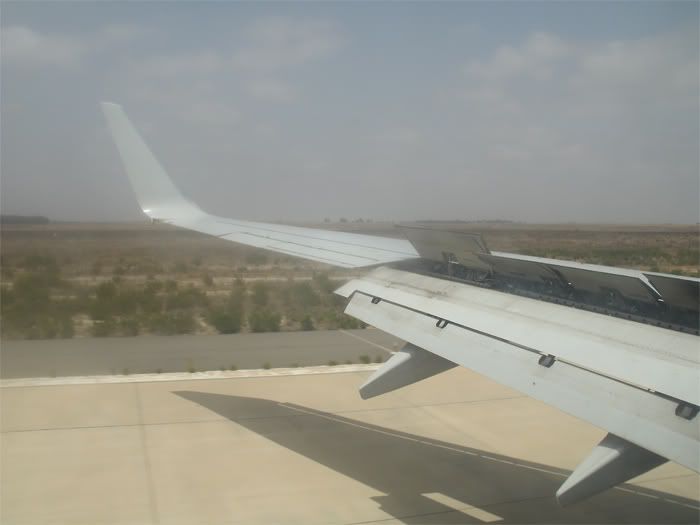 While taxing to our remote parking position by the VIP ramp I managed to get quite a lot of shots of activity at CMN. Much of which was very fascinating. Hope you find these interesting too (Note the Saudi delegation).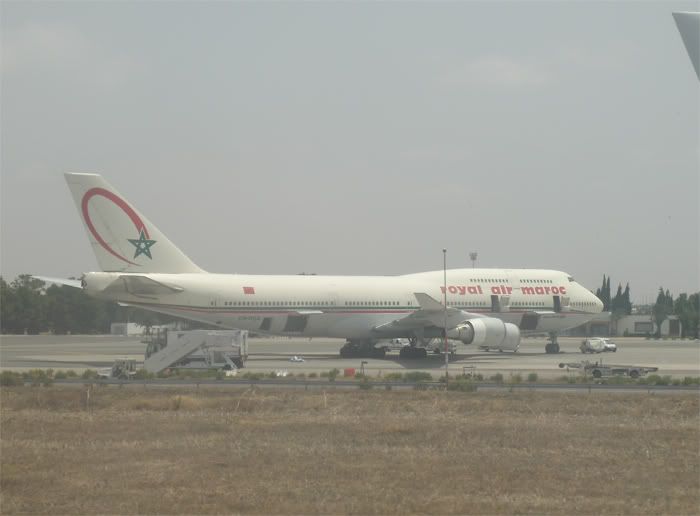 CN-RGA to
Toronto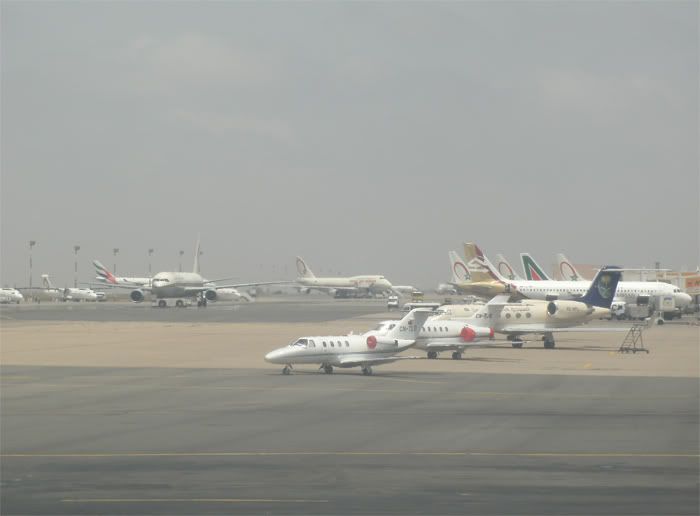 Overview of the main ramp.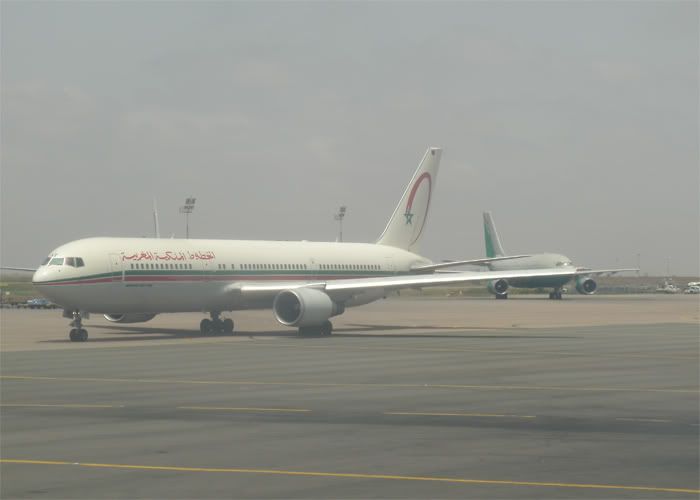 RAM 767-300 CN-RNT.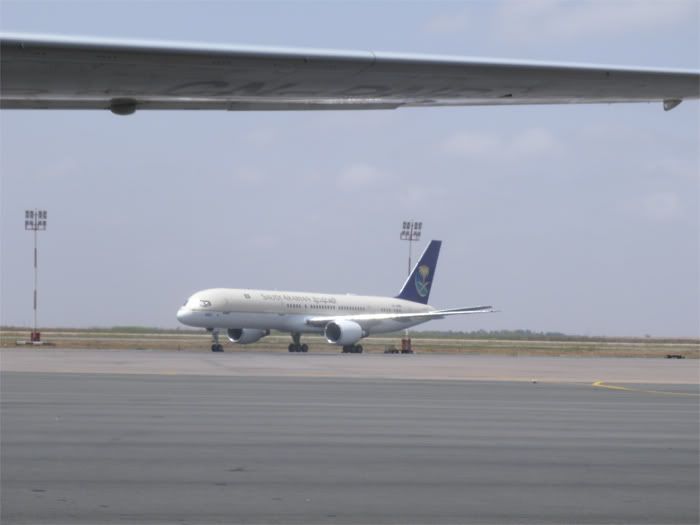 Saudi Royal Flight hospital 757-200 HZ-HMED.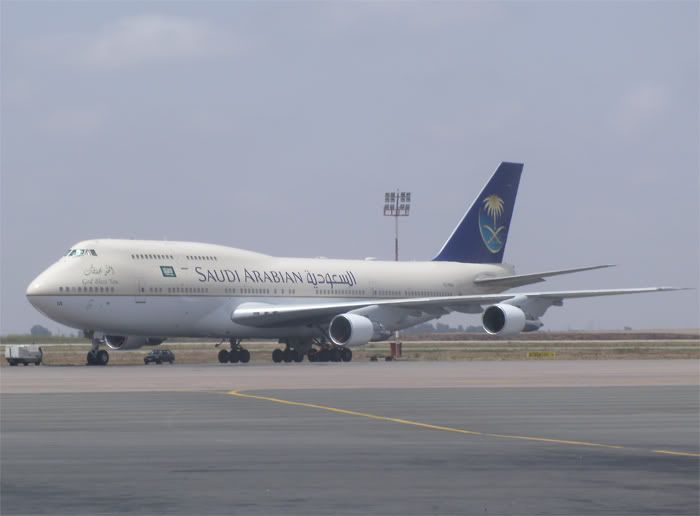 Saudi Royal Flight 747-300 HZ-HM1A. Now with 'God Bless You' titles.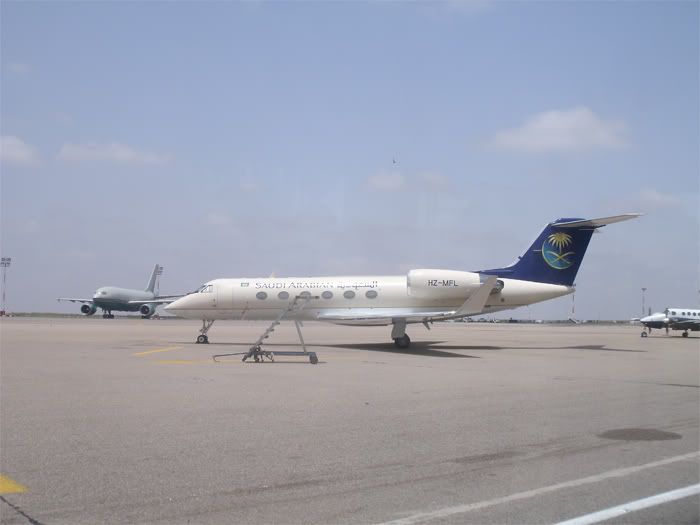 Saudi Arabian Airlines Special Flight Services Gulfstream IV HZ-MFL.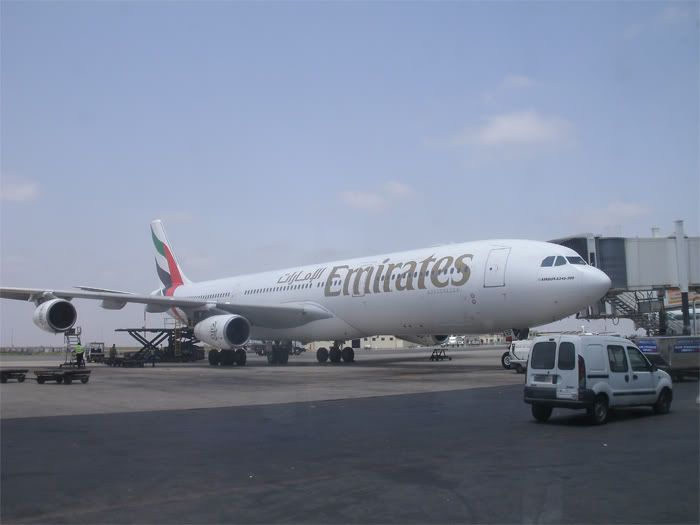 Emirates A340-300 A6-ERP.
While passengers for Casablanca began to disembark the plane, the few travelling on to London stay put until the cabin crew told us we must change to a 'bigger plane' After taxing past 767's and 747's I told myself maybe just maybe I'll be travelling on a 'bigger plane'. We were bussed to the RAM transfer center where there was a lot of fuss from security telling us we could not use out boarding passes issued in RAK to clear security, while the transfer staff were saying it was fine to do this. This caused a lot of confusion for others on my flight, who were also cussing at the fact they had to change planes. Where as I was, being an aviation enthusiast, extremely happy
J
.
After clearing security and being told to head to gate 30 we did so proceed there, only to find that this was the Emirates flight to Dubai. Our flight was to leave from gate 21 at the far end of the terminal.
I have to say the terminal at CMN is very modern with good views over the ramp, clean and plenty of shops.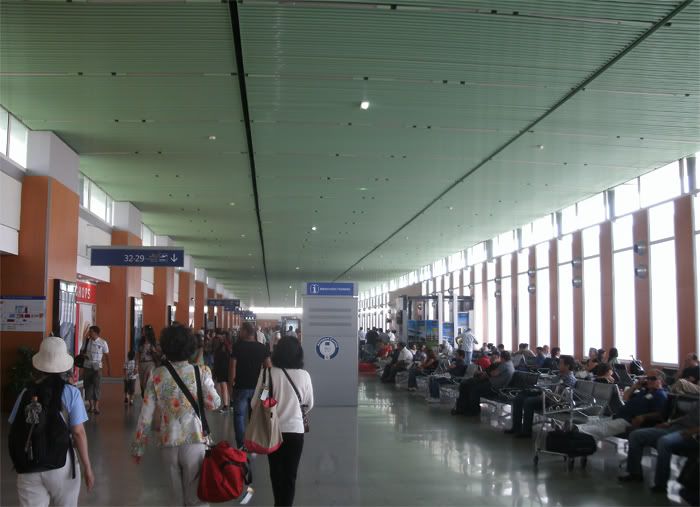 I got to gate 21 where my plane, the expected 737-800 (CN-ROY) was waiting.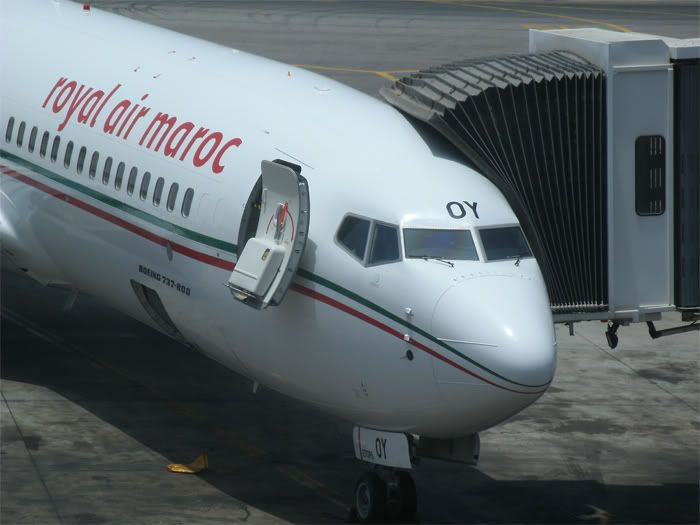 Boarding commenced 25 minutes late. Most of the passengers seemed to have been on earlier connecting flights arriving that morning from other destinations in Africa.
The interior was new, since the aircraft was only delivered a few months ago. It makes a nice change to board a 737-800 and not see the blue and yellow of FR covering the entire cabin! The cabin on the 737-700 was still the old one, which was also the same for my outbound 737-500 flight.


Boarding commenced and despite a later boarding time we took off exactly on time for LHR.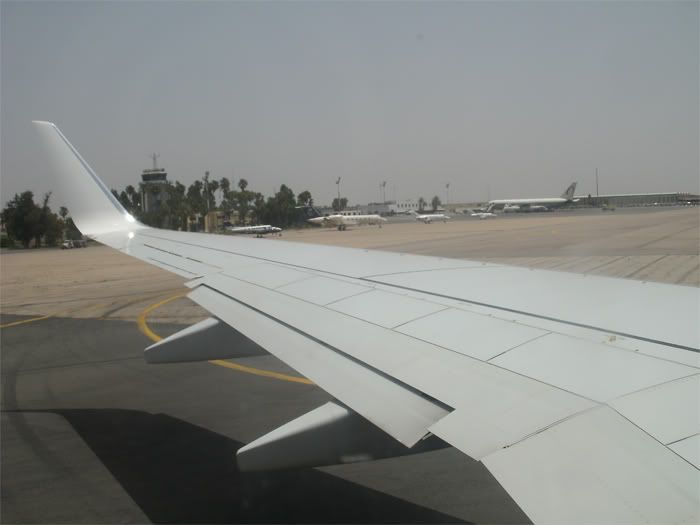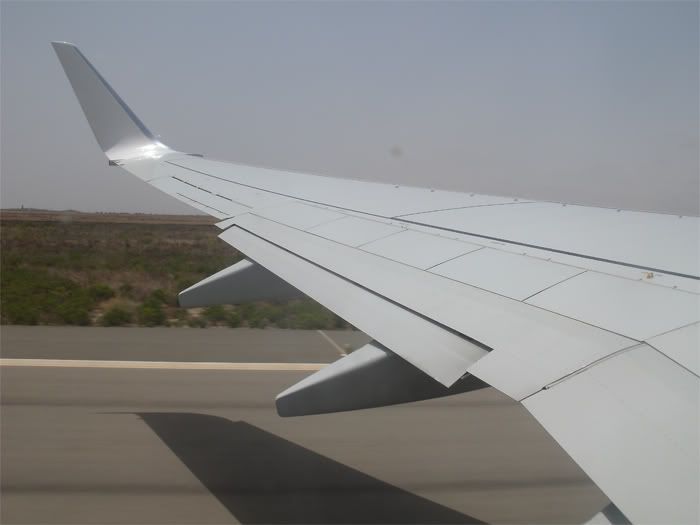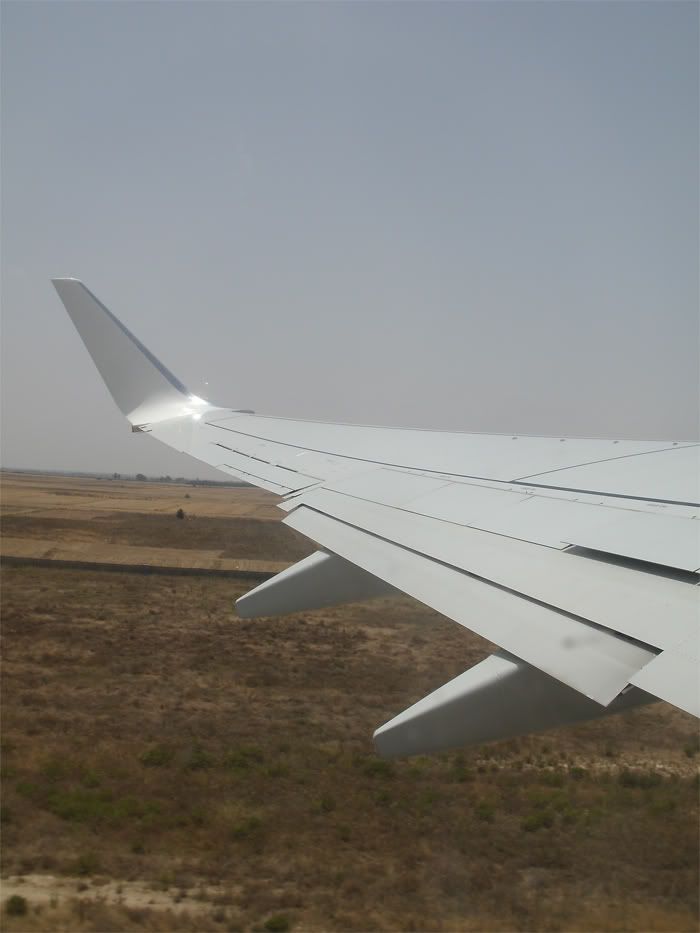 After take off we flew out over the Atlantic, heading over southern Spain, over Madrid and over southern France before reaching the Channel Islands and directly flying over to LHR.
I found the meal served was by far one of the better meals I have had on a flight. There was a choice of either beef or fish. I picked the fish.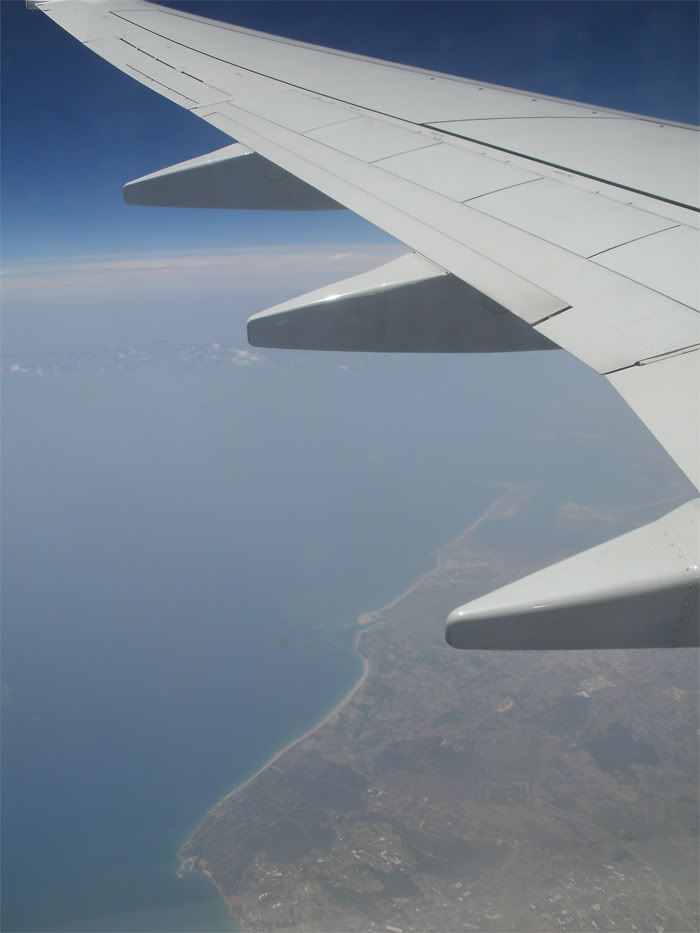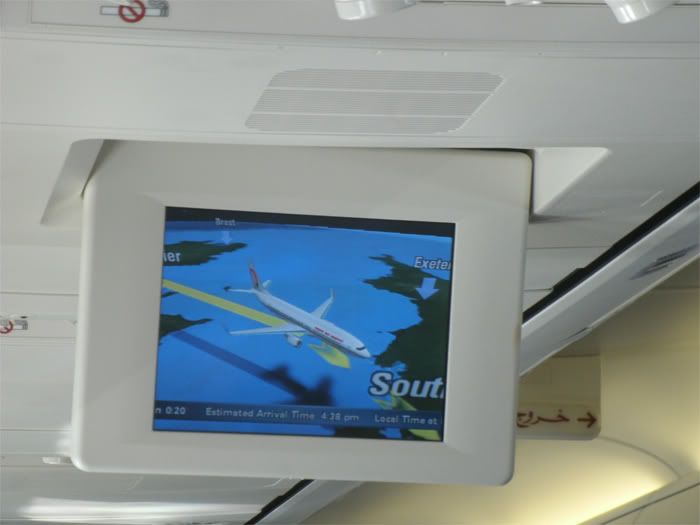 A nice 3D image showing our route along the way.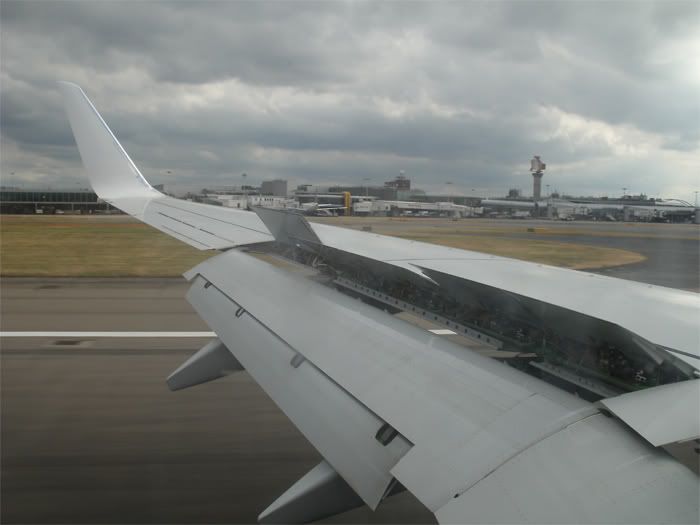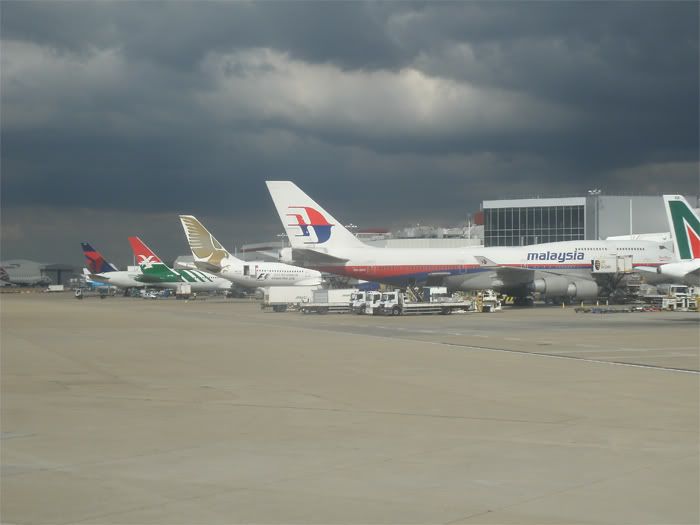 The late afternoon line up at T4.
Hope you enjoyed this report, especially the pictures (sorry about the quality!)
Rich