All aircraft/flight data is from Airfleets and Flightstats unless otherwise noted.

Date: 10/8/10
Flight: Southwest Airlines WN 157
SDT: 6:05p.m.
ADT: 6:15p.m.
SAT: 7:25p.m.
AAT: 7:16p.m.
Aircraft: Boeing 737-300W
Registration: N398SW, del. Feb. 17, 1995
Dep. Weather: Clear skies, light southerly winds. Temp in the low 80s.
Arr. Weather: Pretty much the same.

I had been planning this one for a while, as a very good friend of mine lives in Houston. He also enjoys plane spotting, so that would be an added bonus! So it was with excitement that I got off work early and biked back home, ate lunch and headed off to the airport in the Airport Express again. The ride to OKC was the usual quick 30 minutes, and I checked in and went through security pretty quickly, as there were very few passengers. Really, the only queue as such was at the Southwest counters, with about four people ahead of me. I had about an hour and half to spend as a result, so I decided to roam about in the terminal, not that there was much to spot. OKC is a much less busier airport these days, hopefully traffic picks up in the coming months.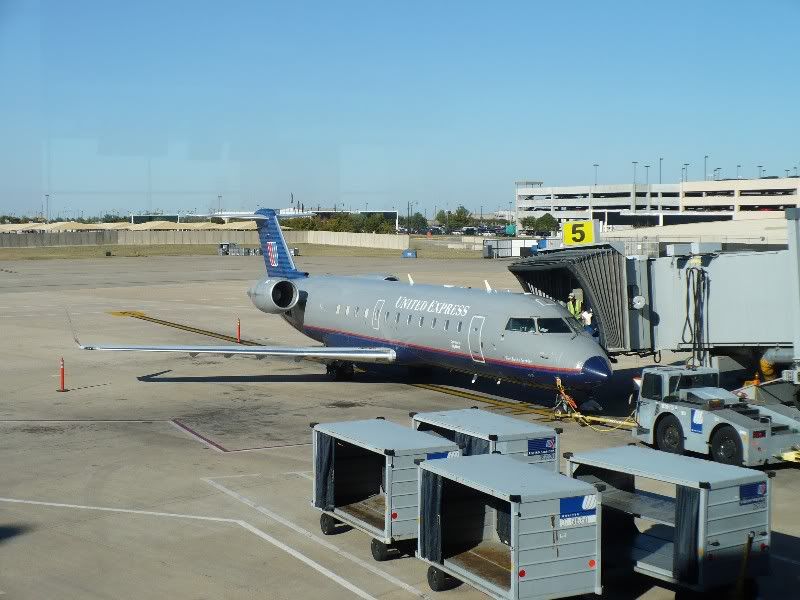 Typical OKC traffic at the gates. Here's a UAX CR2 about ready for Denver.
Great day for flying. I rarely get such a nice, clear day when I fly heh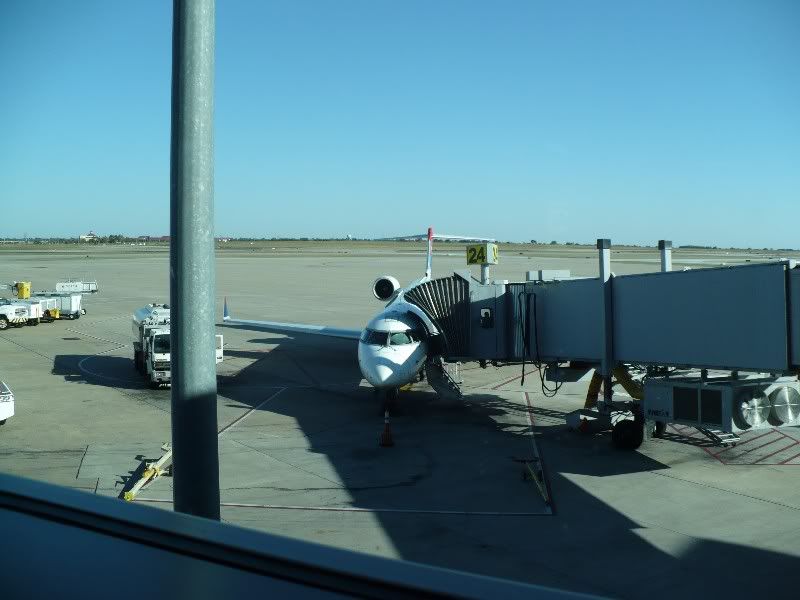 Last flight of the day to DTW
UPS' daily 75' on the cargo ramp getting its load before heading back to SDF via TUL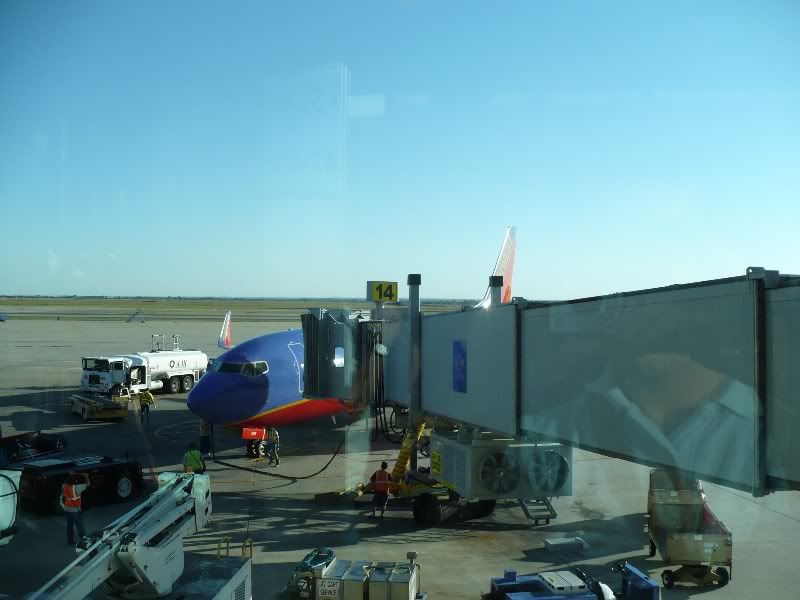 Plane to Hobby
Flight 157 was on a MDW-MCI-OKC-HOU run. Turns out this was also the last flight from OKC to HOU for the day. The incoming aircraft was running about 10 minutes late but soon enough, it arrived and after boarding and the usual you-know-what, we took off from RWY 17L. This crew was a bit more stricter than usual on not using electronics before and during takeoff. Even went so far as to say "...if you are using an electronic device and we catch you, we will point you out, and we looove doing that." LOL Umm, ok. It's a good thing I am not that tall, as I could easily hide between the seats in front and back of me and still take photos while taxiing
. On the way I had some interesting photographing opportunities.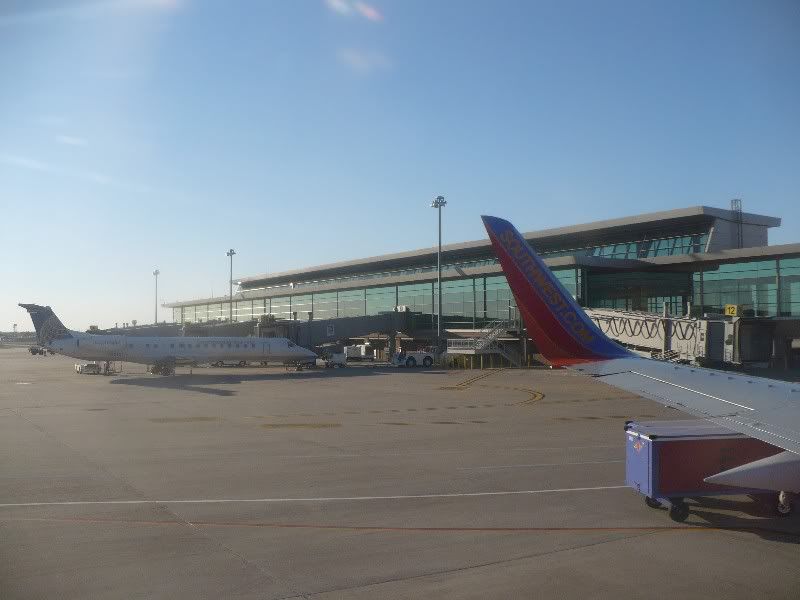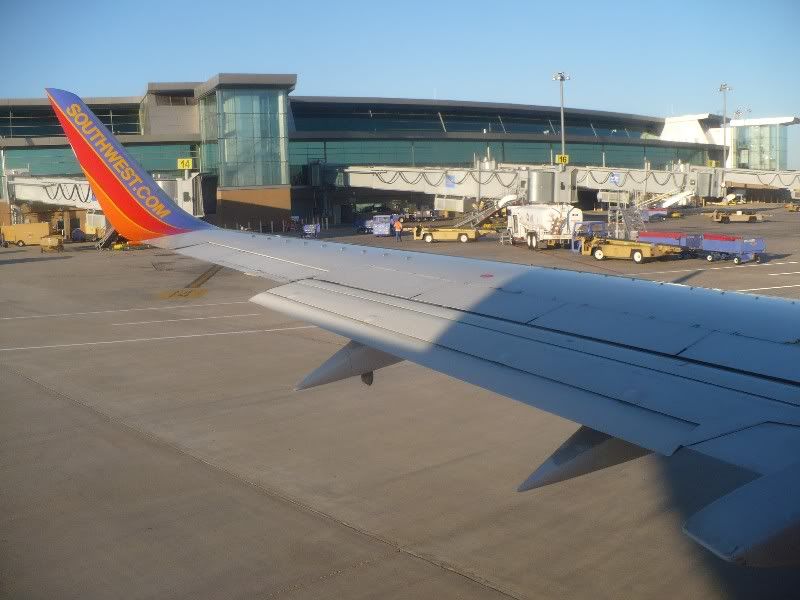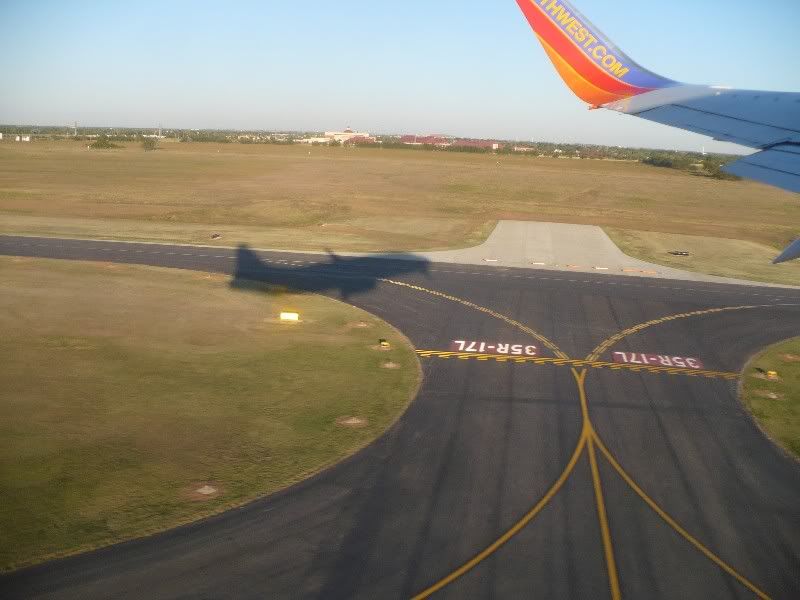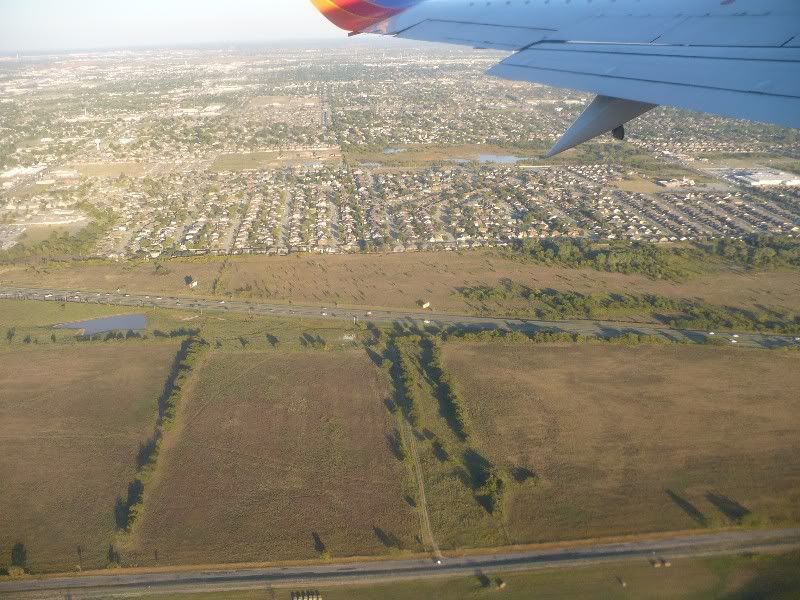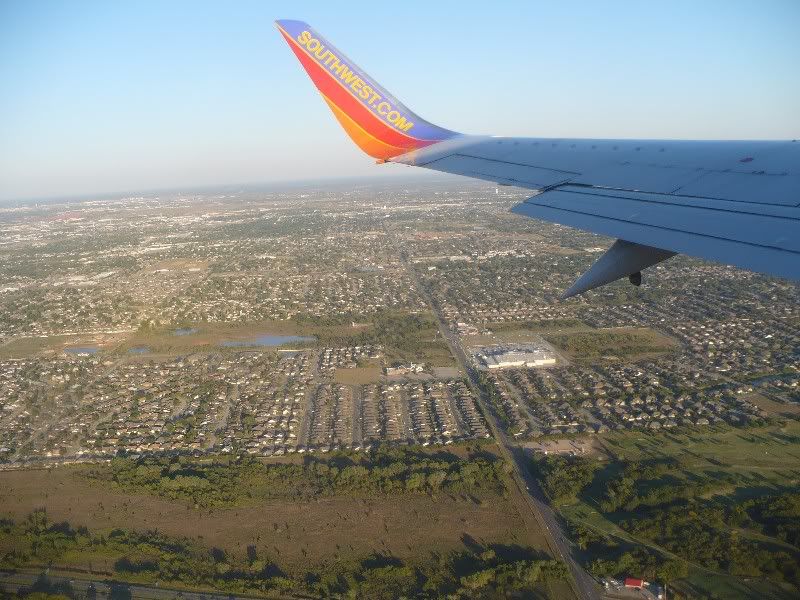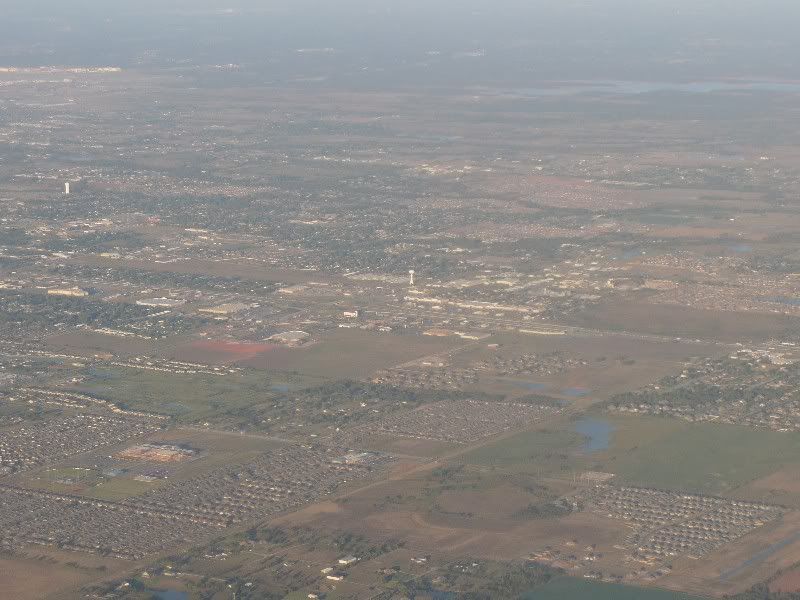 Moore, OK. Note the water tower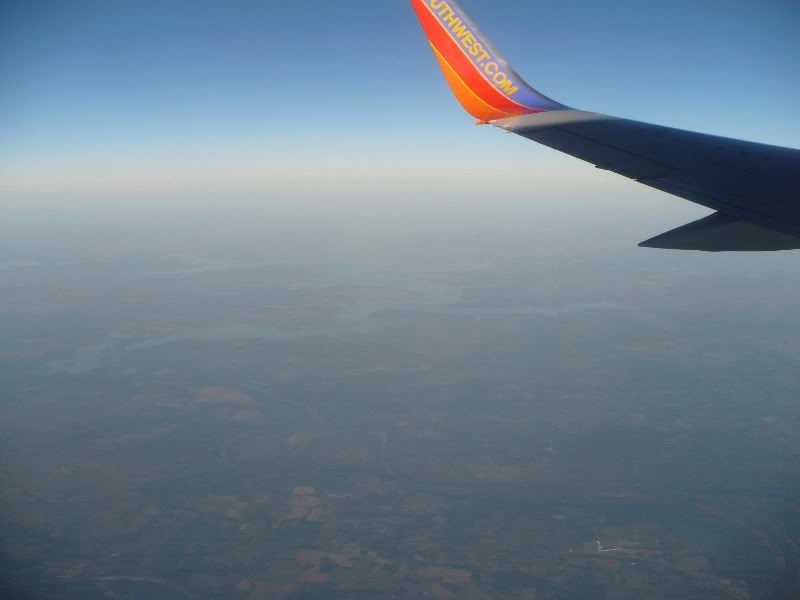 Lake Texoma (through the haze)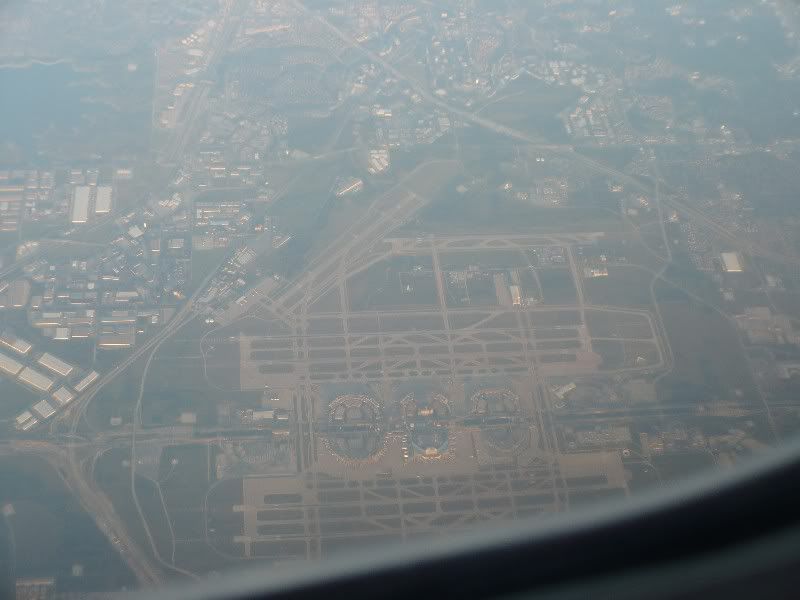 DFW looks pretty huge even from 35,000 feet
Love Field (left) and downtown Dallas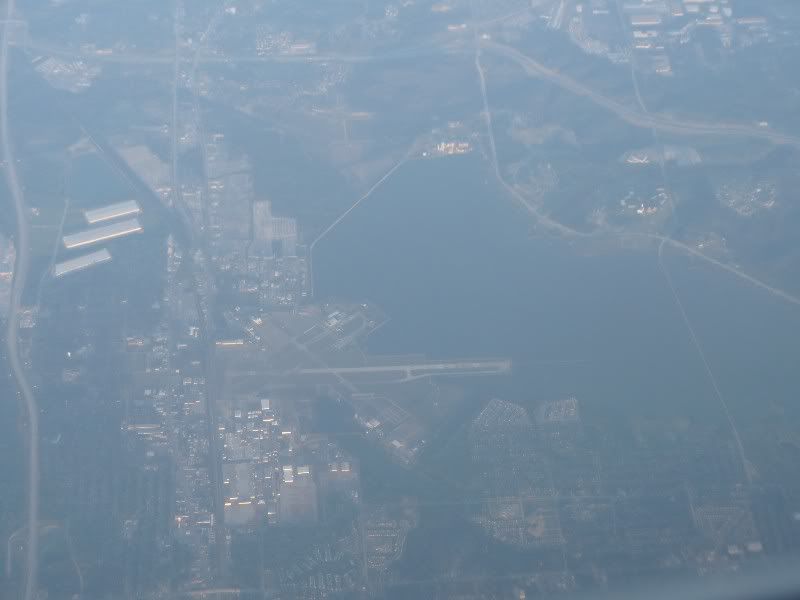 NAS Dallas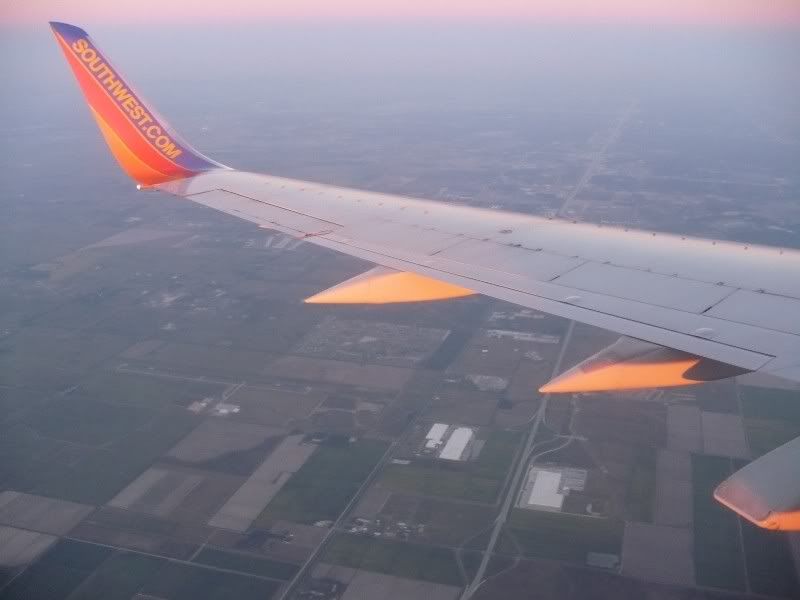 After a packet of peanuts and a glass of water, we started the descent to HOU. This was pretty much a fly-in from the NW, then a turn to the ENE, which took us pretty close to downtown, followed by a turn for RWY 12R. After landing, we ended up at gate 42, which provides a shorter walk to the arrivals level. Hobby's new terminal's layout is a little, let's say, not so big like everything else in Texas is. There are only four baggage belts, which, for a terminal handling more than 8 million passengers/yr I found a little peculiar. Heck, OKC has more (6!) and it handles only 3.3 mil/yr. The bag claim area is also pretty small, and with a whole bunch of WN and other flights arriving, yeah, it was crowded. Fortunately, I had only one bag to deal with, and after picking it up, I went out and my friend drove up, and we headed off. Another great flight with WN, same as always!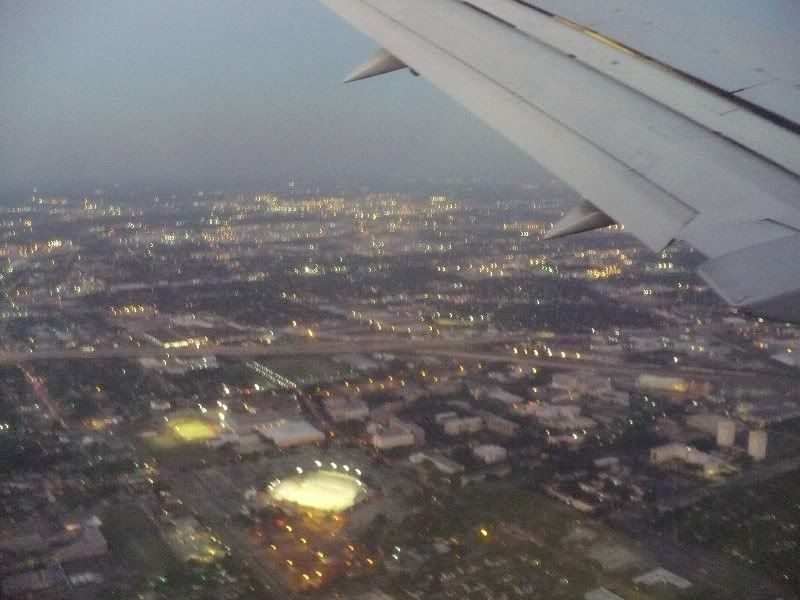 Part of The University of Houston visible as we set course for RWY 12R at HOU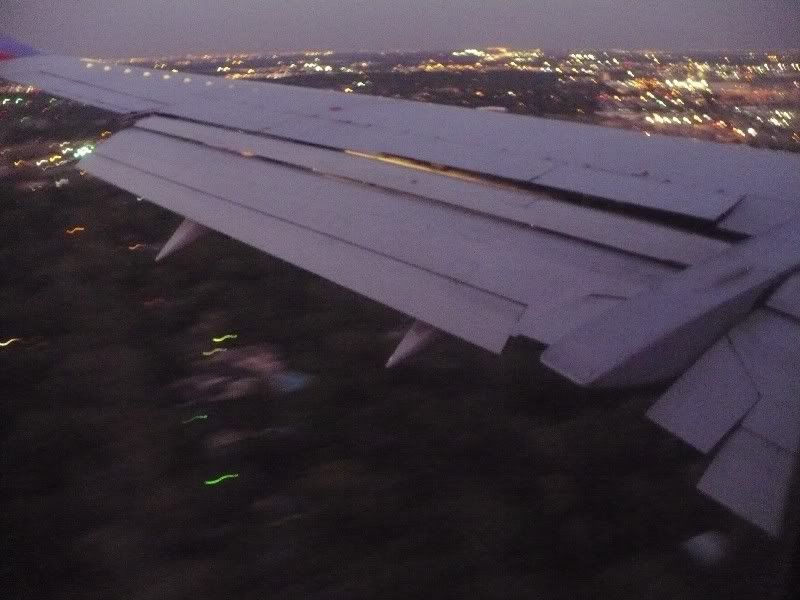 Company 737 taking off from RWY 22