All aircraft/flight data is from Airfleets and Flightstats unless otherwise noted.

Date: 10/10/10
Flight: Southwest Airlines WN 2921
SDT: 5:25p.m.
ADT: 5:38p.m.
SAT: 6:45p.m.
AAT: 7:16p.m.
Aircraft: Boeing 737-700W
Registration: N258WN, del. Oct. 2nd, 2006
Dep. Weather: Partly cloudy, temp. ~87F. Winds easterly at 5-10mph.
Arr. Weather: Mostly cloudy. Temp. in the low 80s, light southerly winds.
After a great but quick weekend in Houston (my first time, too), it was of course, time to head back. After doing some quick spotting at Hobby from the two official spotting areas, my friend dropped me off at departures. After some chatting, I went into the terminal and headed straight for the WN counters. HOU's new main terminal (not the concourse) is definitely an exception to the phrase "everything is bigger in Texas." For something that handles 8 million+ passengers a year, this terminal has only four baggage claim belts, and the departures level is not that big either. Sure, it has only a handful of airlines, but the terminal is pretty small, from the departures curb to the check-in lobby. I wonder how it is there during the holiday travel season. At any rate, there was a decent line for the WN counters but the agents were doing a good job of keeping it moving. After getting my boarding pass at the kiosk and getting my bag on the belt, I headed for security, which was pretty quick, and then into the concourse area via the terminal-concourse connector, which has some moving walkways. HOU definitely has much better options as far as food/beverages go compared to DAL. I decided to relax with a nice, hot cup of Capuccino at Peet's Coffee and Tea.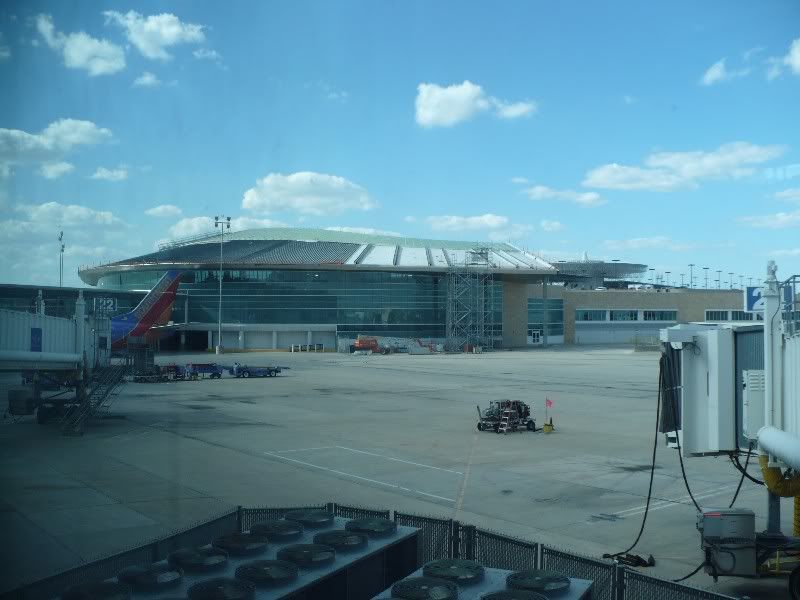 The main terminal at Hobby
FL jet headed to ATL. The gate agent for this flight had to make several announcements for about 7 passengers to come to the gate for boarding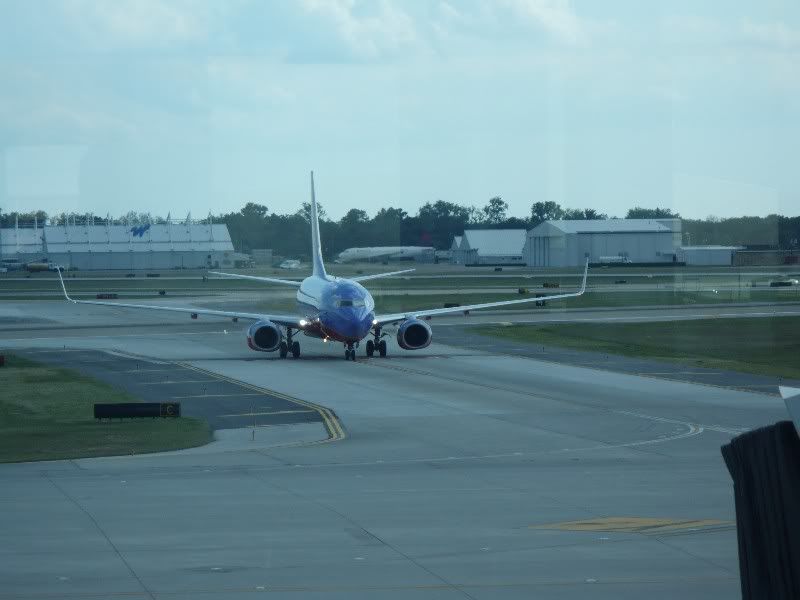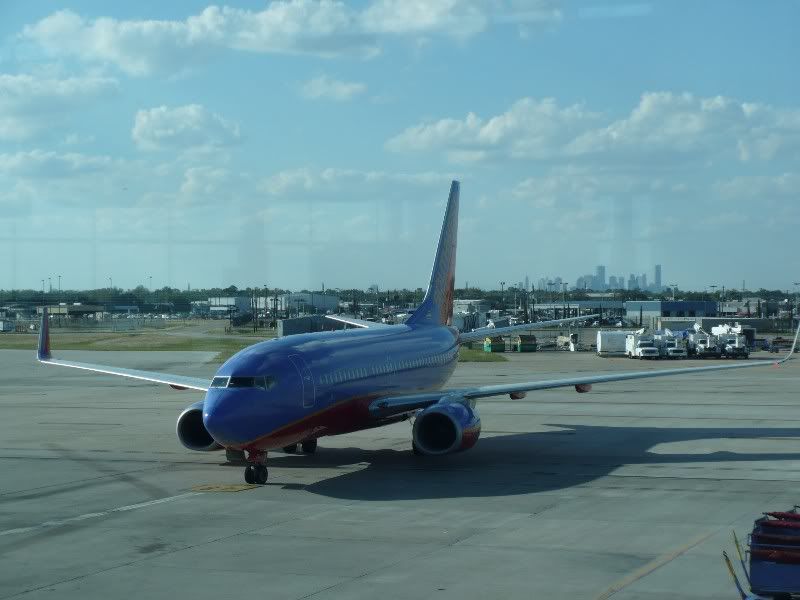 My plane to OKC, downtown in the background
2921 was on an LAX-HOU-OKC-LAS run. As always I had an A pass and thus got in quickly. The rest of the flight was pretty routine, you know the drill by now. Departure took us from RWY 12R with the standard circle back to the NNW. It was a smooth flight except for some rough air due to developing showers/storms in OK airspace. Landing was on RWY 17L at OKC.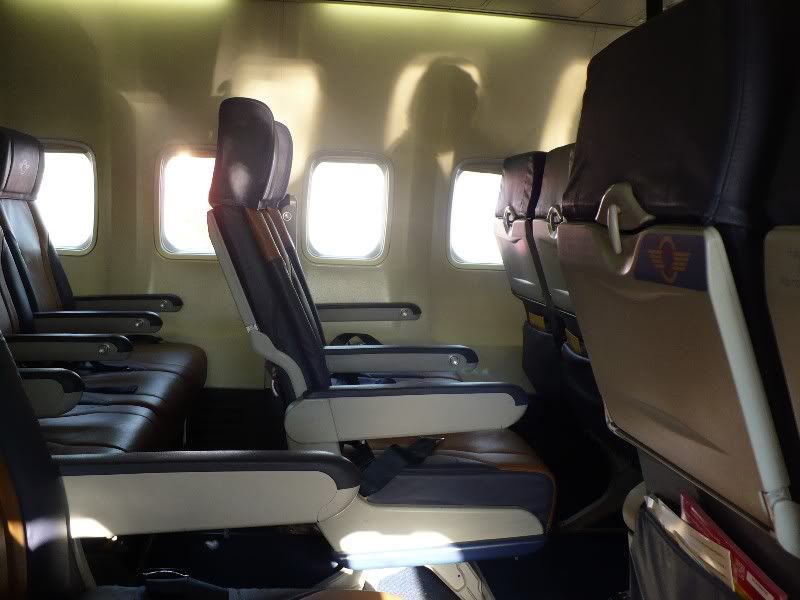 Personally, WN's planes are some of the most comfortable out there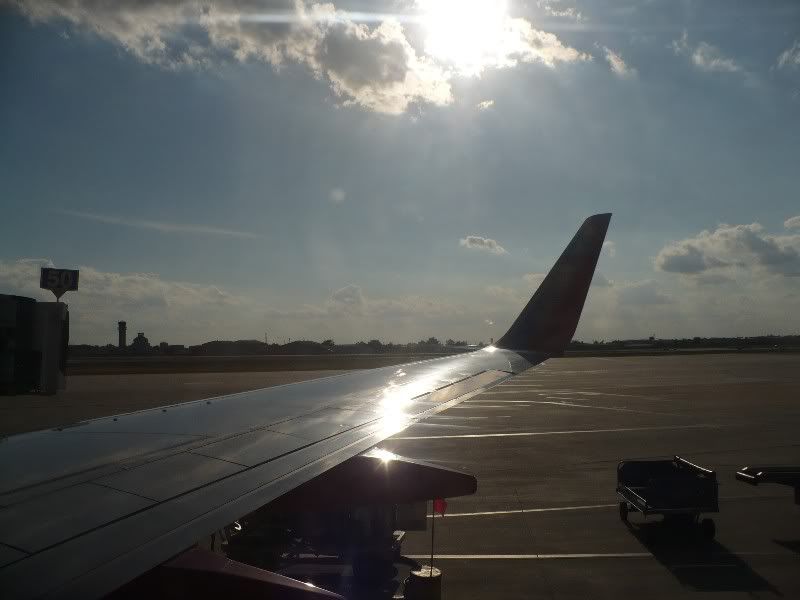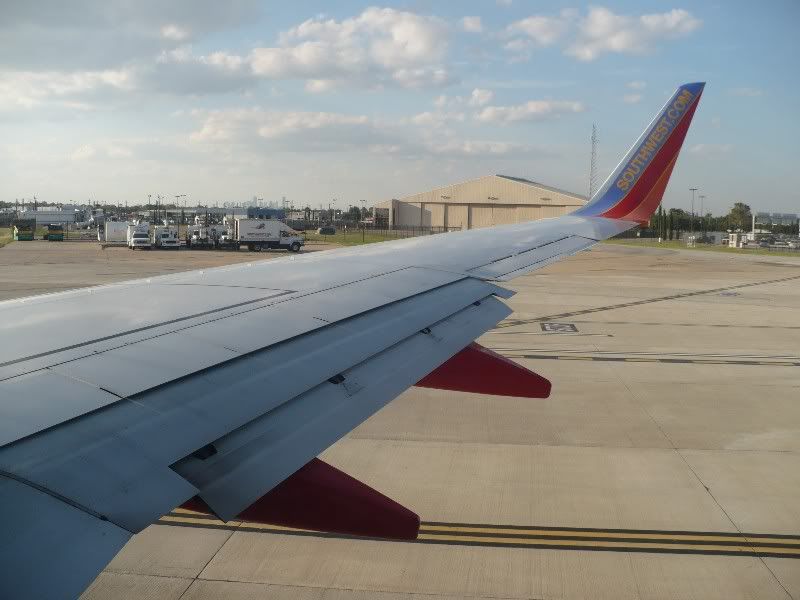 An A-47 on the GA ramp at HOU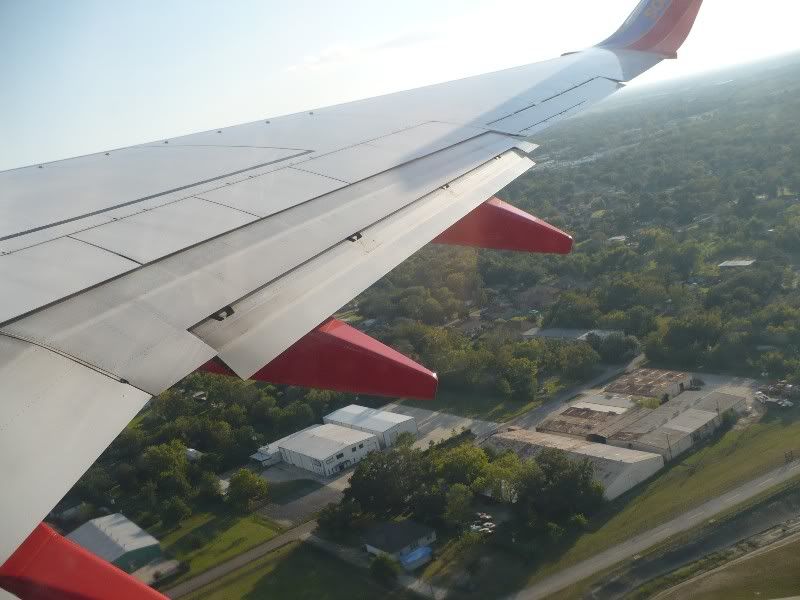 One of Houston's multiple stack interchanges
The Houston Ship Channel
I got this nice overview of IAH, pretty much everything visible except RWY 15R-33L. For spotting photos I got here, you can take a look at my album on Flickr. NOTE: Keep clicking "Newer" to view from the first photo, Flickr annoyingly re-arranges the order from last to first.
Hey, some photos are just about the great feeling of flight
McKinney, TX. The airport is also visible
Passing by some wispy cirrus
North Texas Regional Airport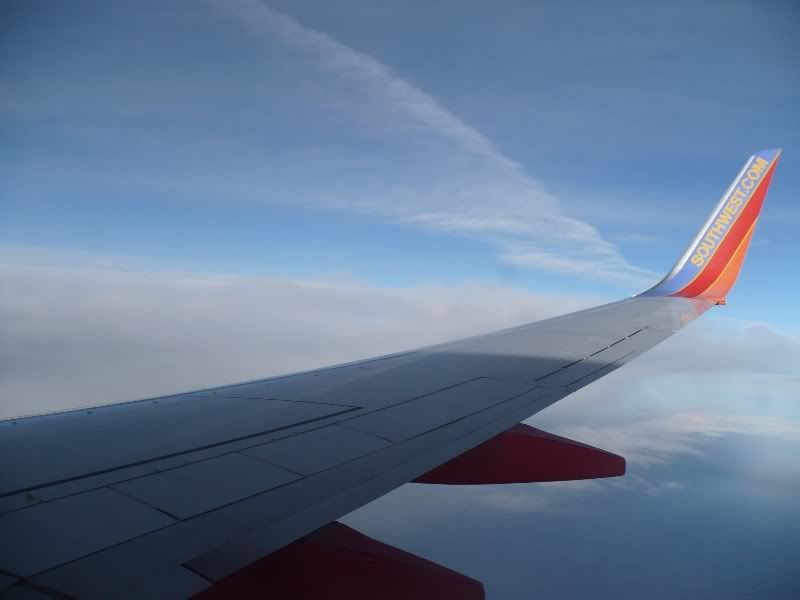 Remnants of a contrail
KADM; Ardmore Municipal Airport
Flying towards some weather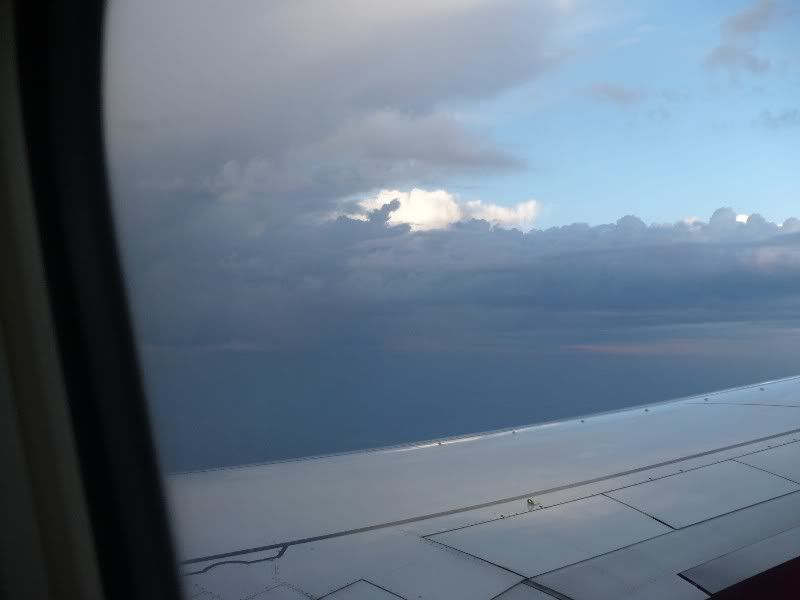 I-40/I-35 interchange
Oklahoma City's Bricktown Ballpark and surrounding area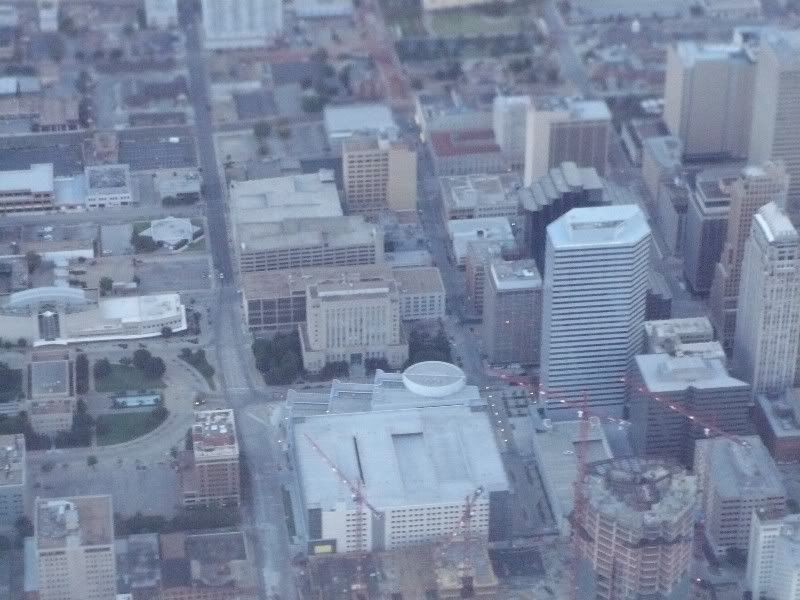 Part of downtown. Note the new building under construction, the Devon Tower. It will be a 50-storey skyscraper once completed
Turning for final to RWY 17L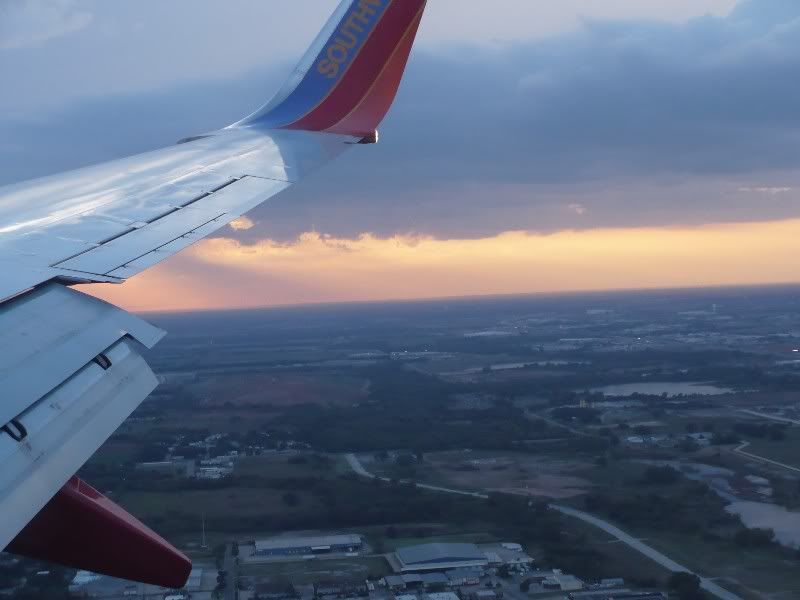 Seconds from touchdown; note the all-white DC 9s, which I believe are used by JPATS
Again, this was definitely one of the shortest flights I have taken between origin and destination, just one quick hop and I was back. (The shortest ones being between BOM and IXU in India). Not much to say about Southwest, except that I just really like the airline.