Back in Fort Lauderdale!
Another Silver Saab and a Continental Connection, oops United Express
Beech 1900D. Wonder how the pax get to the aircraft. Maybe a bus, I'm sure they don't walk across a very active apron.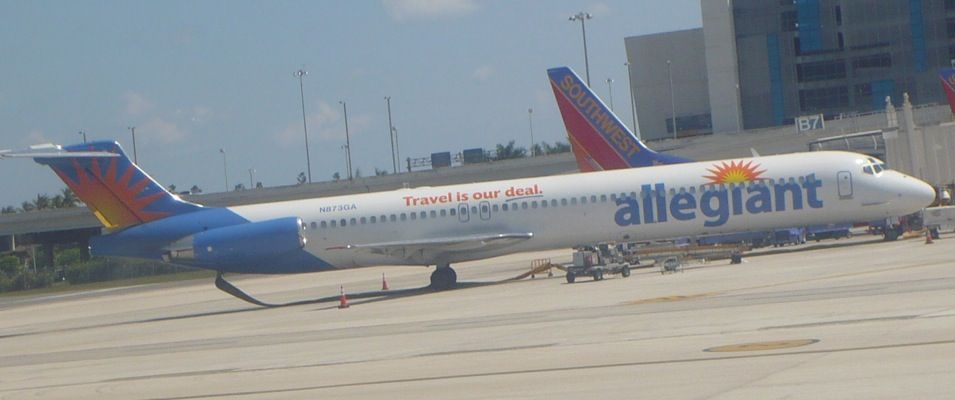 Allegiant MD-83 N873GA
Another Allegiant MD-80
N514SW parked at gate B3 at FLL. It had been in 4 cities already that day (Lubbock-Austin-Orlando-Fort Lauderdale), but it's day was far from over. From FLL it went to Baltimore, then Columbus, OH, then Midway and (finally!) ending in Omaha. Point-to-point rules
(I'm old enough to remember when most of the legacies did P2P. the good old regulated days, I'll never forgive Jimmy Carter for deregulation
Bonus pic: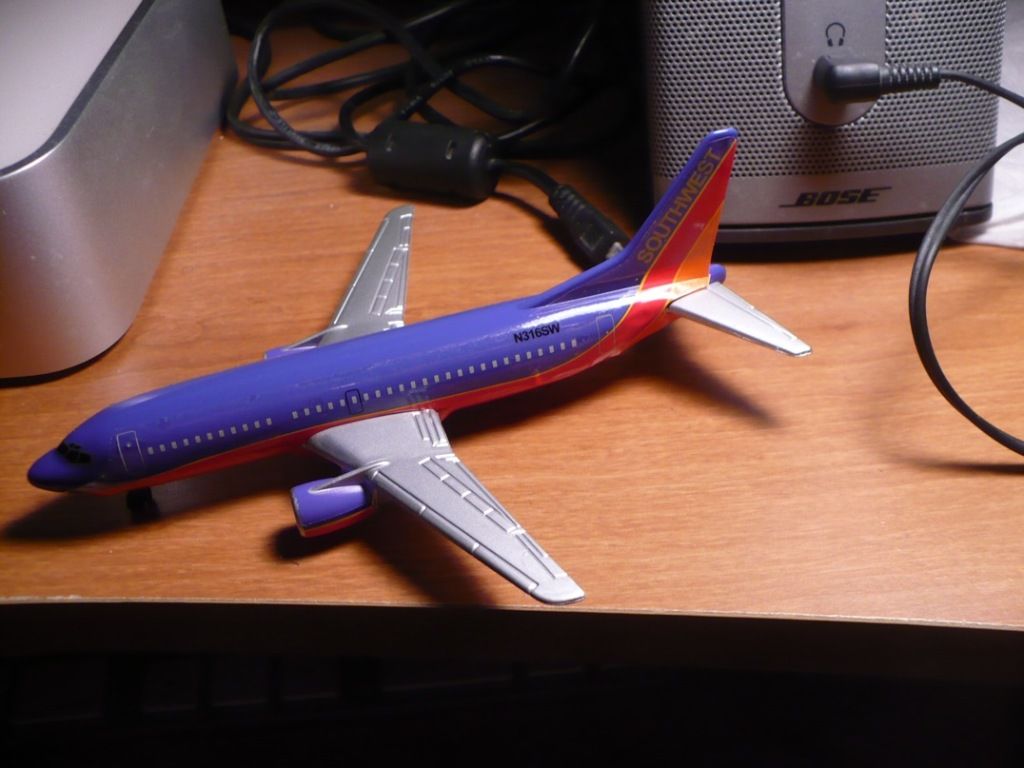 While at the great main terminal at MCO, I got this WN 737 metal plane from a Hudson newsstand there. Only $8.99
They had Delta also. Also had like a little kit with a plane, plus ground support vehicles and signs, etc., for kids who wanted to make a mini airport. I didn't want to bother w/ all that though.
BTW, there is an actual N316SW. A still-active 733 from 1986(!)
Well, that's it for the pics. Hope you enjoyed. I might put up some videos later.