On November 7th 2012, I had a nice opportunity to ride on the 787 and since there were no flight reviews, I decided to do one. I rode on another airline to get to Houston for this trip. I am not going to add anything from that trip just for proprietary reasons. I also added copyright watermarks on the pictures just in case. I have some more I took but need time to go through them before editing and uploading to JP.
I left the hotel at 5am to ride on the shuttle over to the airport to concourse B. It was pretty empty due to the time I arrived 20 minutes later and I proceeded to the security checkpoint. After arriving at the gate I decided to get some shots of N20904 at gate C-16. There were numerous passengers and employees getting shots of the aircraft. The gate agents and crew made it really festive after the 3rd segment of the same aircraft.
I had to get close to the glass and put the camera on a timer mode to get the glare out of the shot.
6:30 rolled around and it was time to board. I was in group #7 so it took a while but after 6 and 7 were called, I walked down the jetbridge to the aircraft. Boeing and United had represenatives on board just in case of any technical issues and to check on the aircraft. As soon as I found my seat, I was greeted by the screen welcoming me aboard.
Boarding almost complete and the last standby passengers arrive. Mostly employees and some travel companions or family members trying to get to Chicago.
After taxiing to runway 15R, we departed and headed north-northeast toward ORD. Meal service started a few minutes after reaching 41,000ft which was snacks for purchase and free drinks. This flight was extra special because the flight attendants came by twice in each section. I decided to stretch my legs after a while and try out the lavatory which was very surprising. There is a flush sensor that you wave your hand in front of and it lowers the seat, lid, and flushes-no buttons.
The moving map.
As soon as we passed the Mississippi River, it got cloudy out and I was able to get a nice shot of the aircraft's shadow in the clouds. The captain notified us of the weather and kept us updated throughout.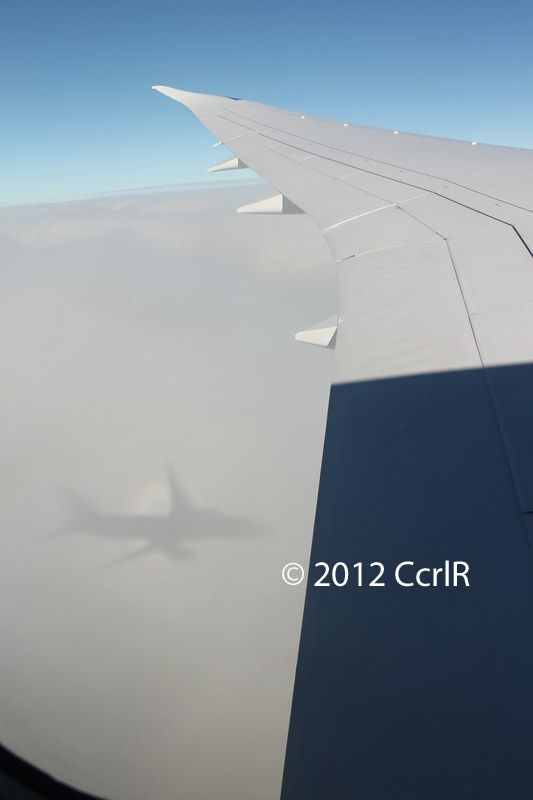 Descent was smooth and we ended up approaching Runway 28 to land at ORD.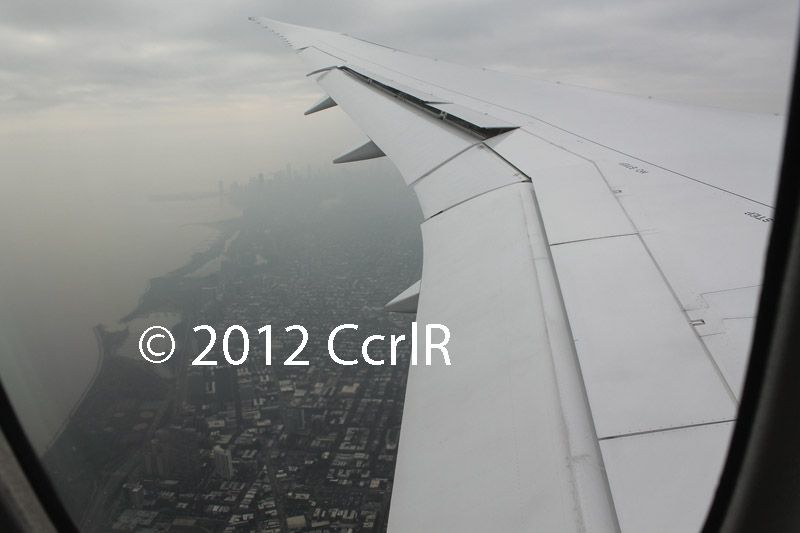 Landing was smooth with some medium braking before intersecting the former location of runway 32L (it's been shortened to make way for another runway south or 10-2
. After taxiing to gate C20, I asked if I could get some shots of the cockpit and the captain was delighted to let me in. Even one of the jumpseaters asked if I wanted a shot of me in the seat but I declined (he was trying to get me to do it but I had some pics of myself I took in the aircraft and I did not want to take too much time since the mechanics needed to look over the aircraft for the return leg).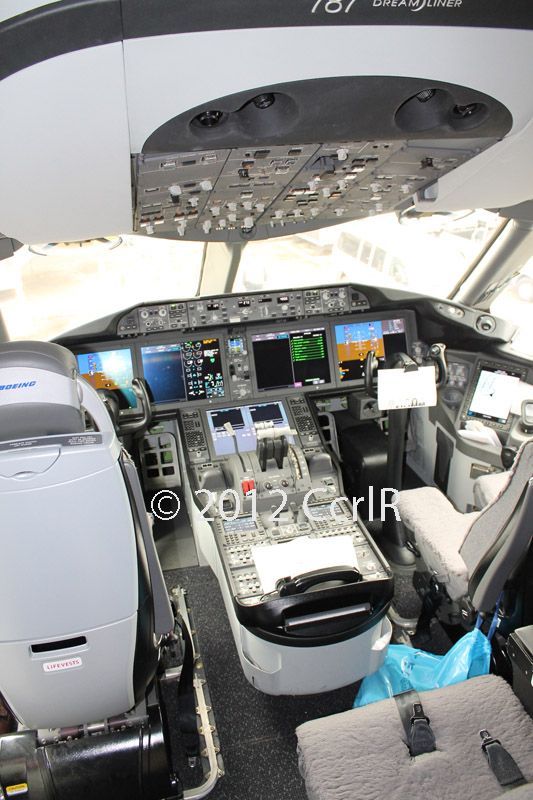 Overall the flight was great and I really enjoyed the ride. The crew was very friendly and helpful throughout the flight. My seat 25A was at the end of Economy Plus and was a bulkhead seat which had recline!!! I decided to keep the trip report short and let the pictures take you for a ride. It was something I wanted to do not as a bucket list item but as something to remember for a long time for a new aircraft such as the 787. If you have some money to spend on a flight try this one out. I recieved a card from United and Boeing detailing the aircraft and its features.