So here's the review for the return flights from Austin to Oklahoma City last August. Again, I can't provide a fully detailed review since it's been so long, but I'll include as much as I can in the photo captions.
If you want to check out the review for the outbound flight:
OKC-HOU-AUS, same plane service
My stay in Austin was a fun one, and it was time to head back. After checking in and going through security I decided to go on a spotting spree. AUS definitely has way more variety than OKC.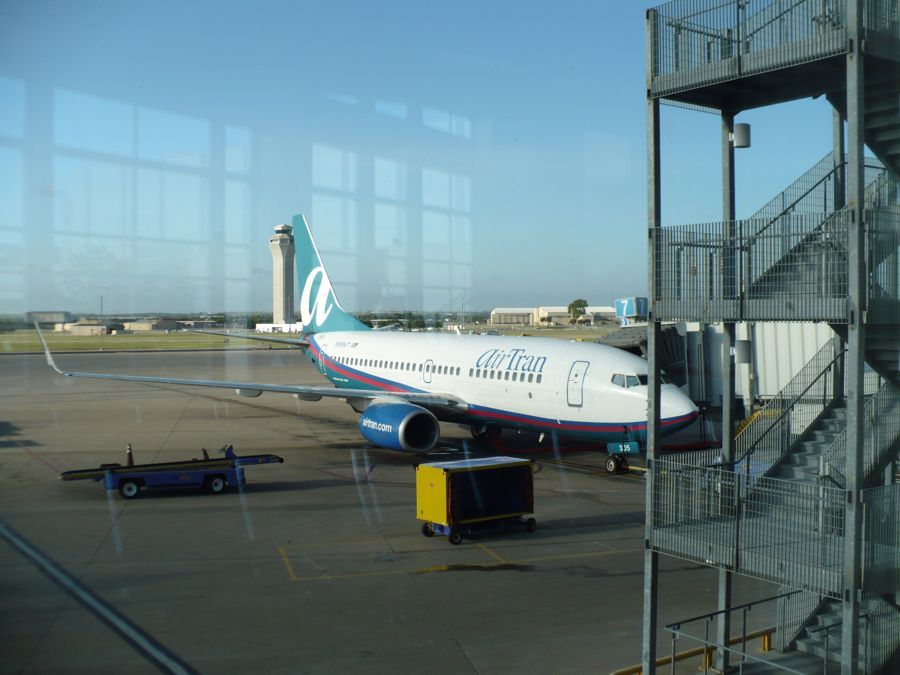 Air Tran flight headed to CUN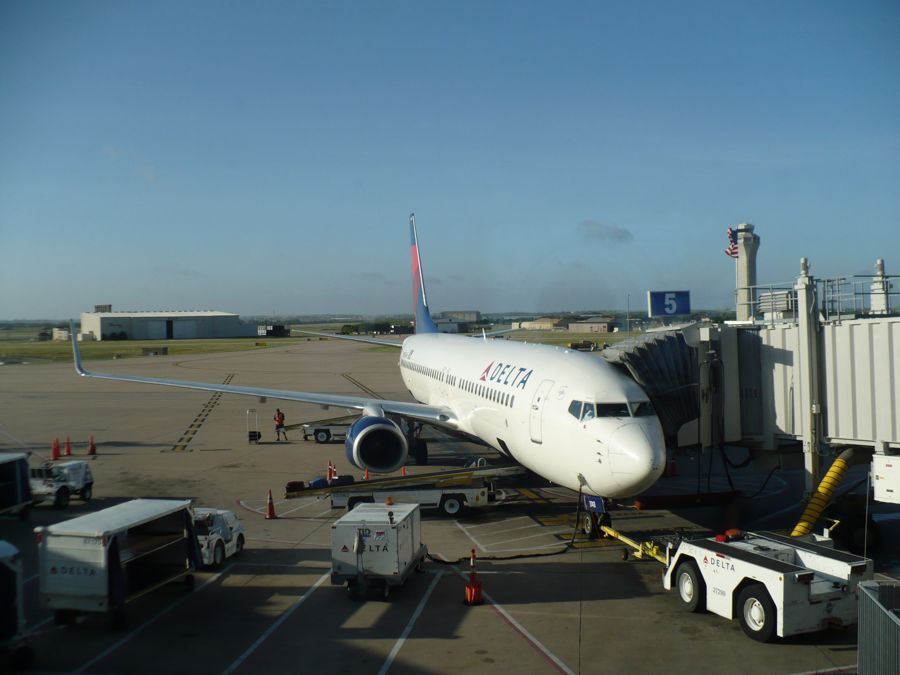 I believe this DL 738 was going to JFK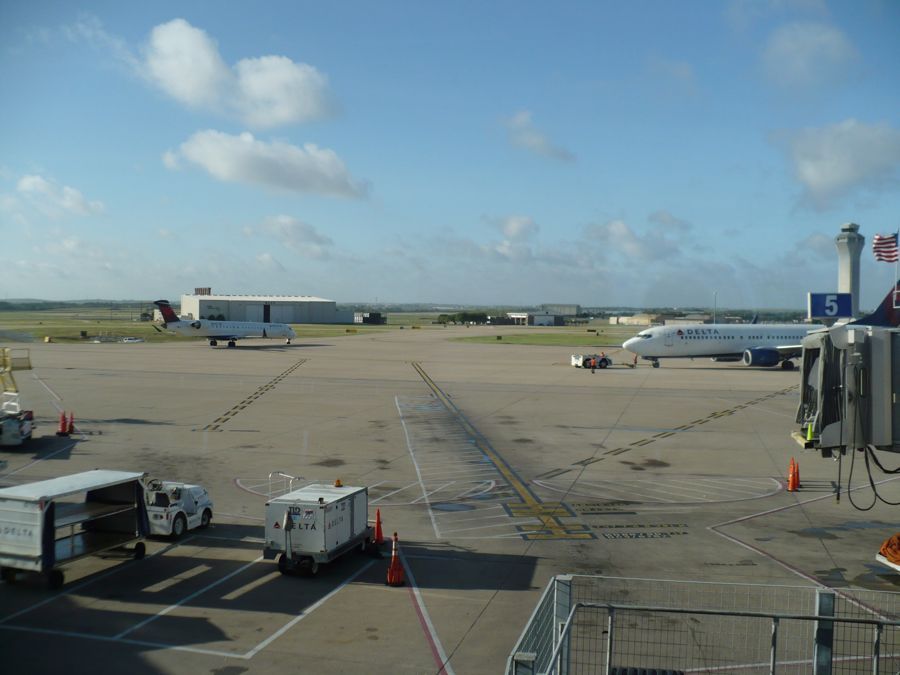 DL 738 on the pushback while a DL Connection CR9 heads out to DTW
One of AA's multiple morning departures to DFW
Catch 'em while you can!
UA and UAX jets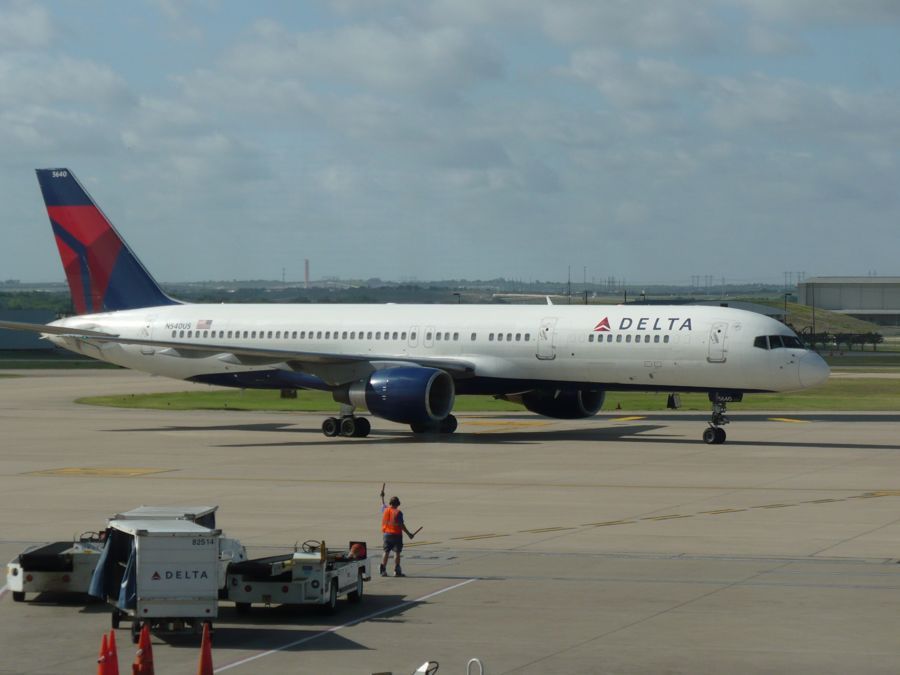 Yep, DL had 757s last summer routinely flying between ATL and AUS. It did not have as many this summer but there were a few daily last month.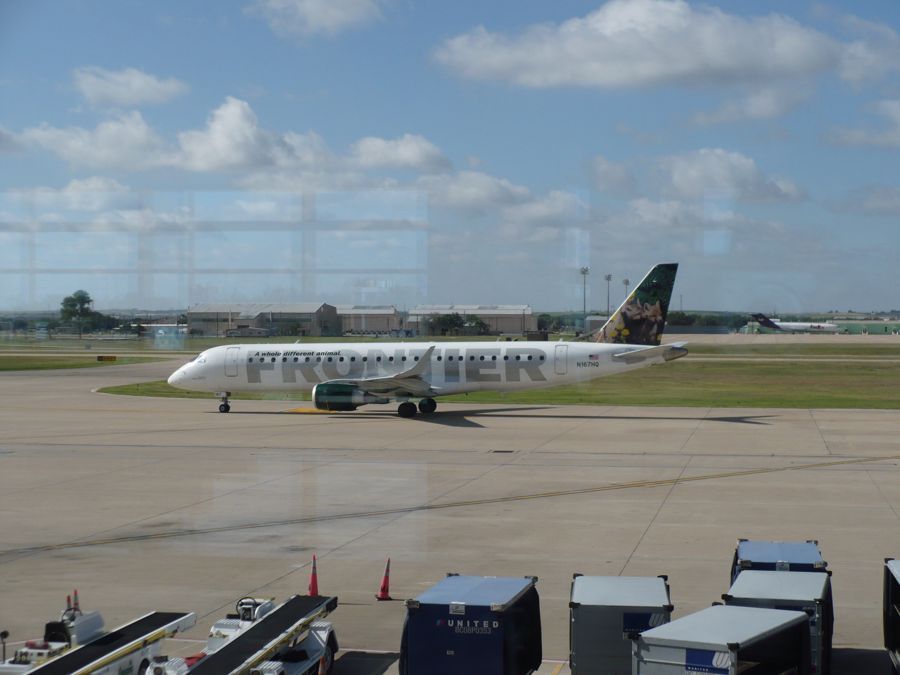 One of F9's E-Jets heading back to DEN
There are still some Skywest planes in the original livery. Pretty neat.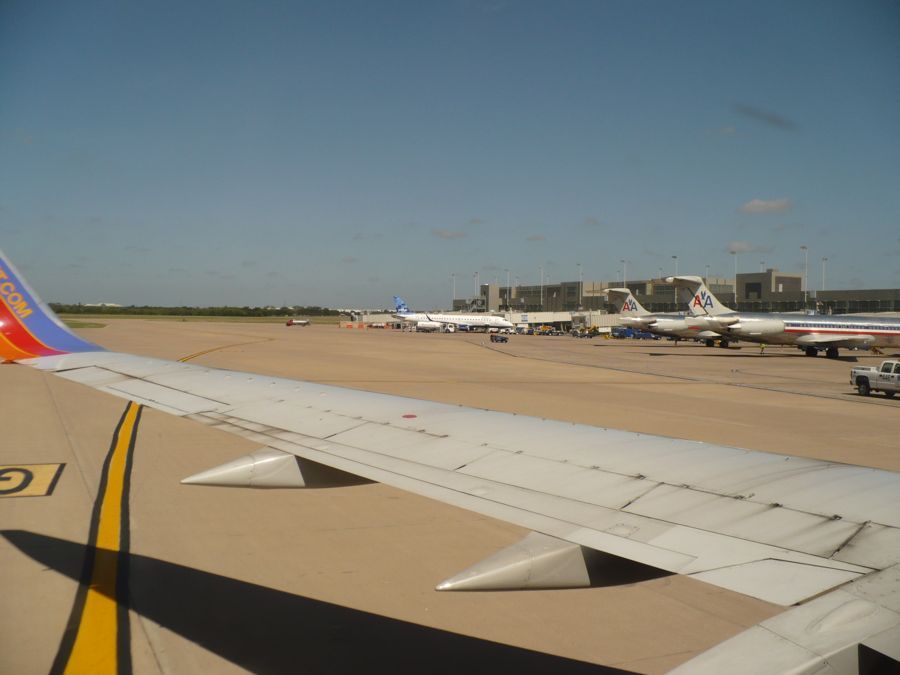 Just after pushback and engine start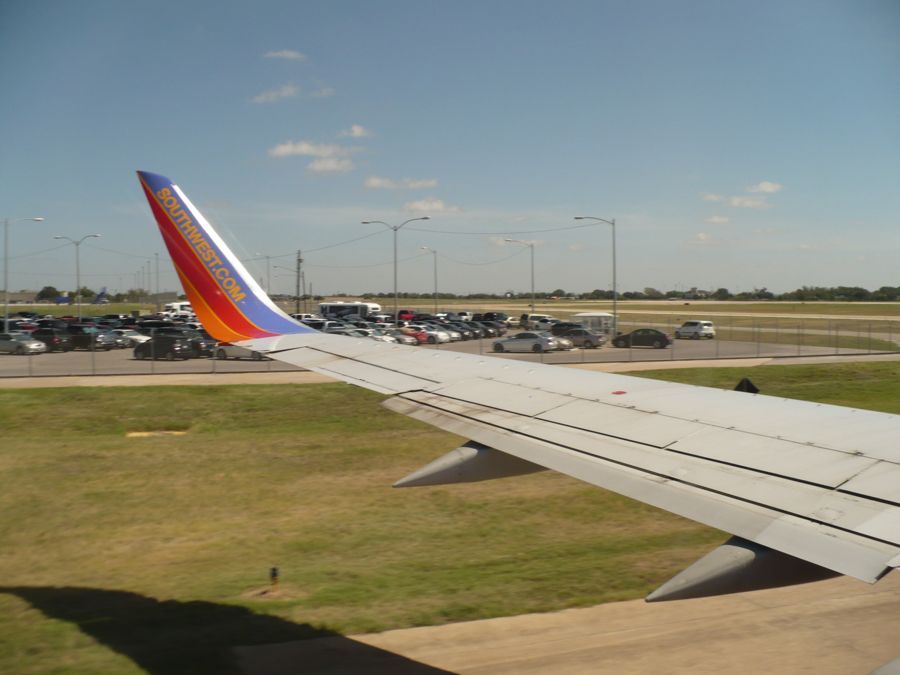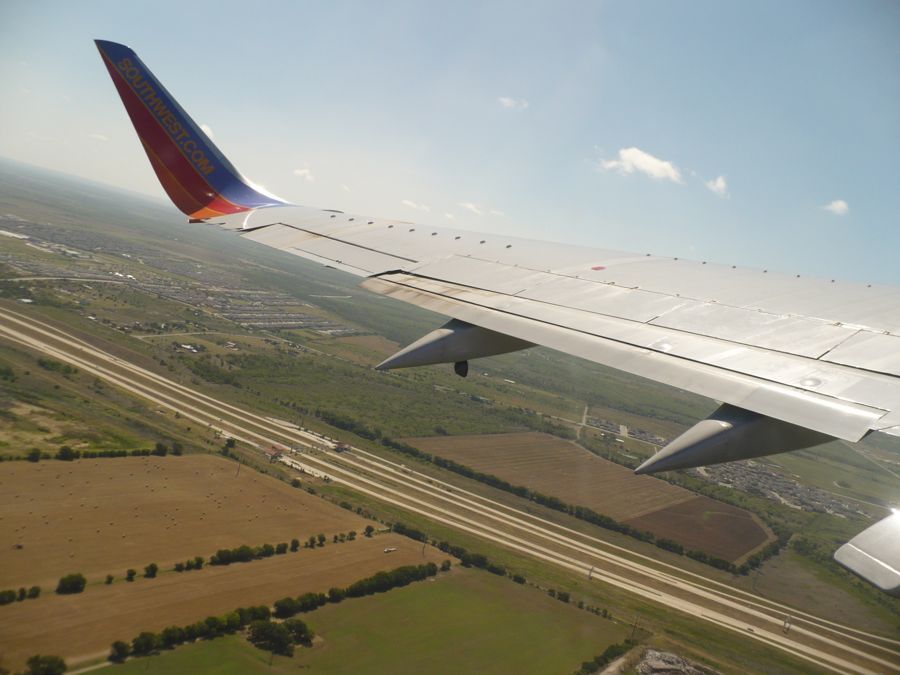 After taking off on RWY 17L, we banked left just west of the Circuit of The Americas, giving us a great overview.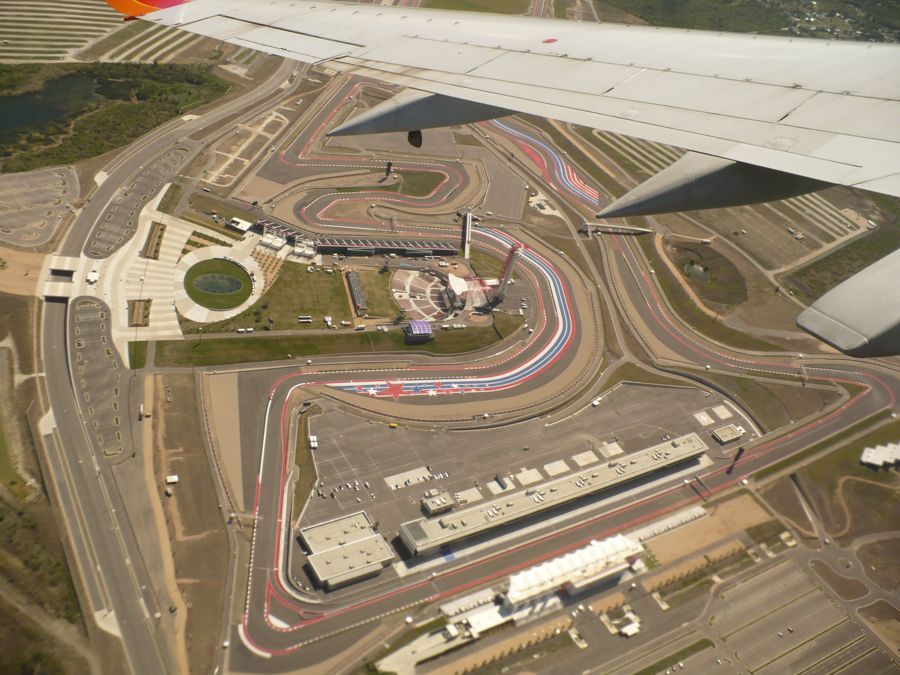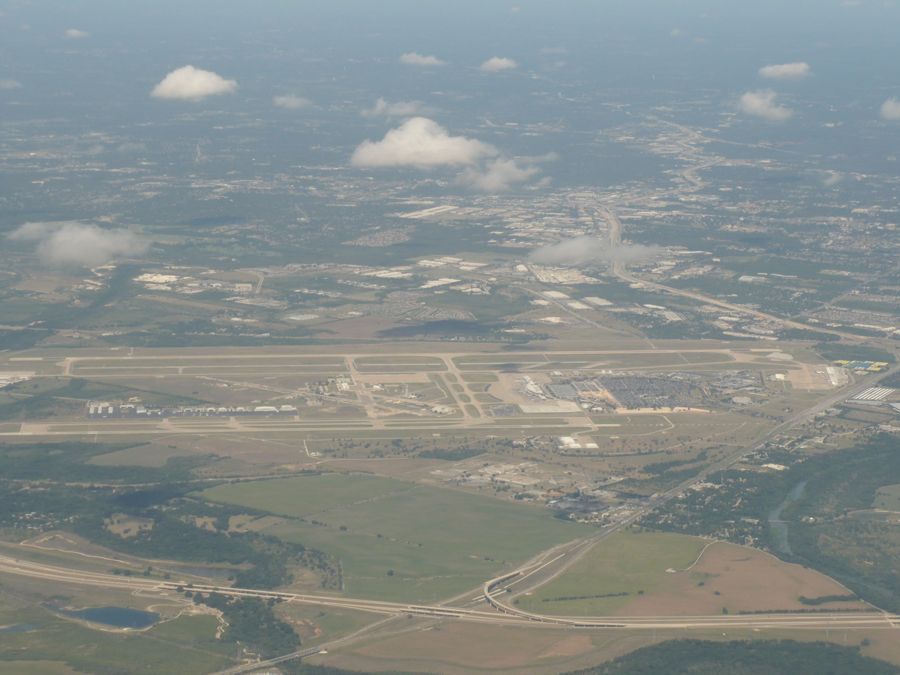 Heading back north with a nice overview of Austin Bergstrom International.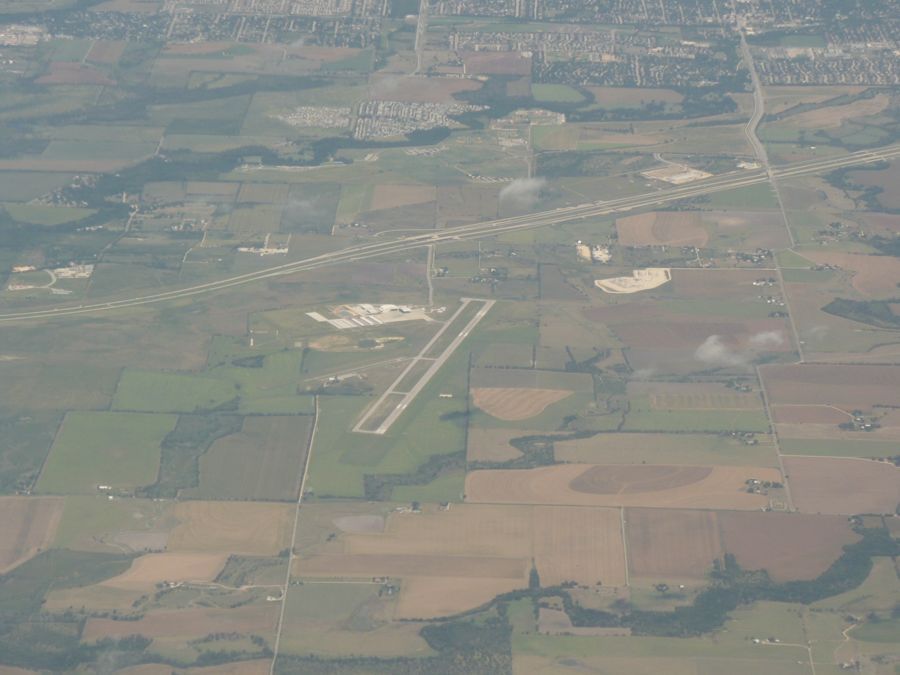 Austin Executive Airport
Taylor, TX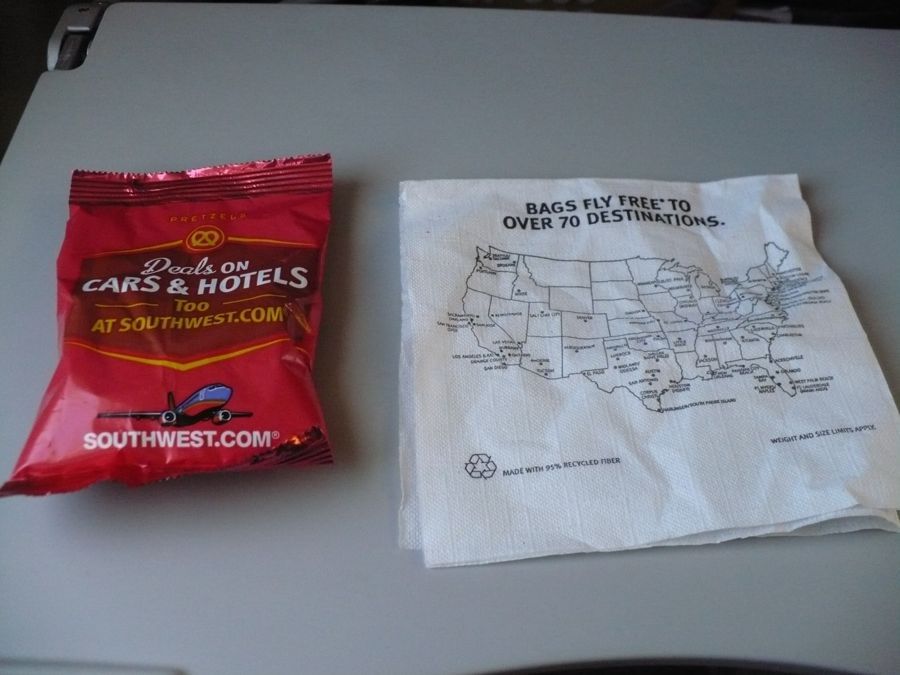 Already descending to Dallas after just 20 minutes
Seagoville, TX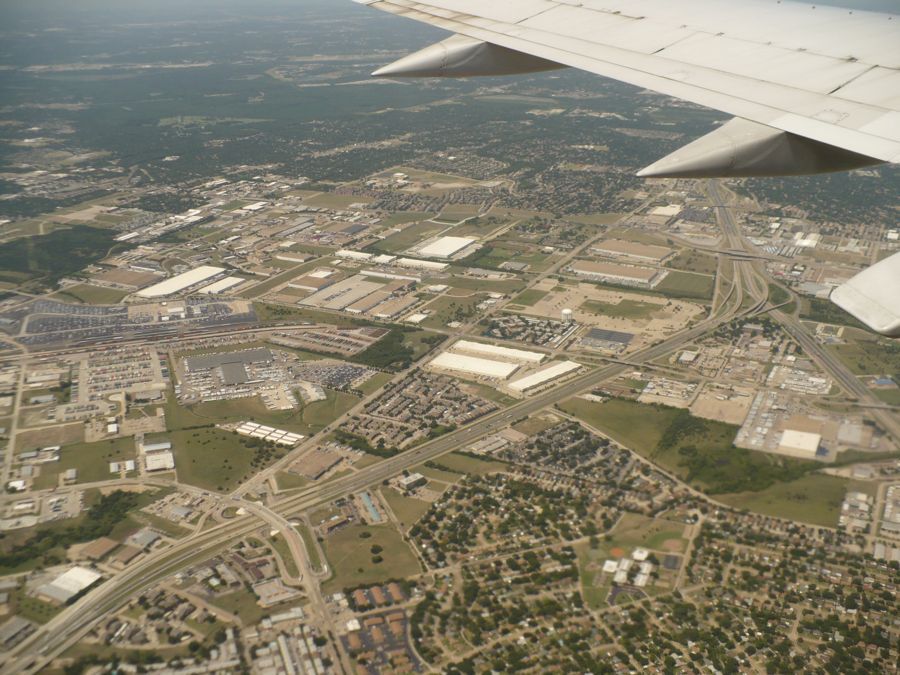 Flying over Mesquite, TX. Just below the wing is the intersection of U.S. 80 and I-30.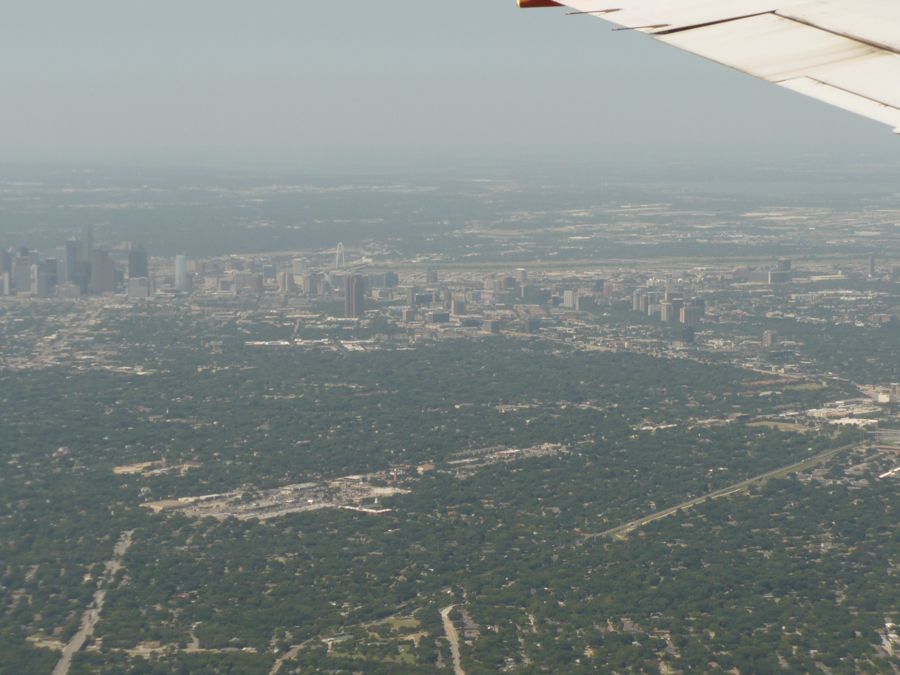 A nice panorama of the Dallas CBD.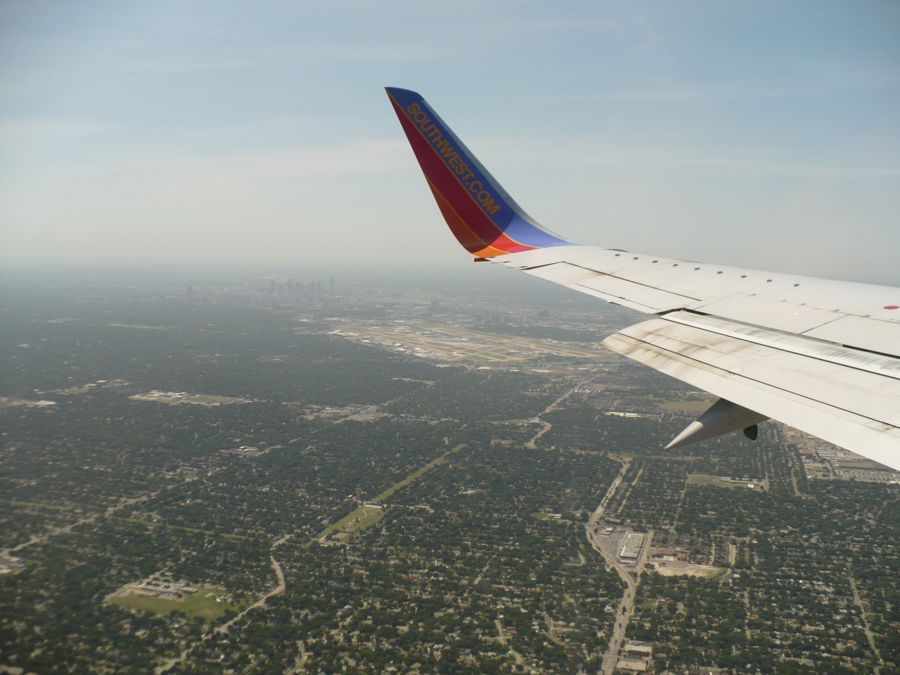 On the base leg for RWY 13R. It was a pretty short final!
They're always expanding the interchanges in Dallas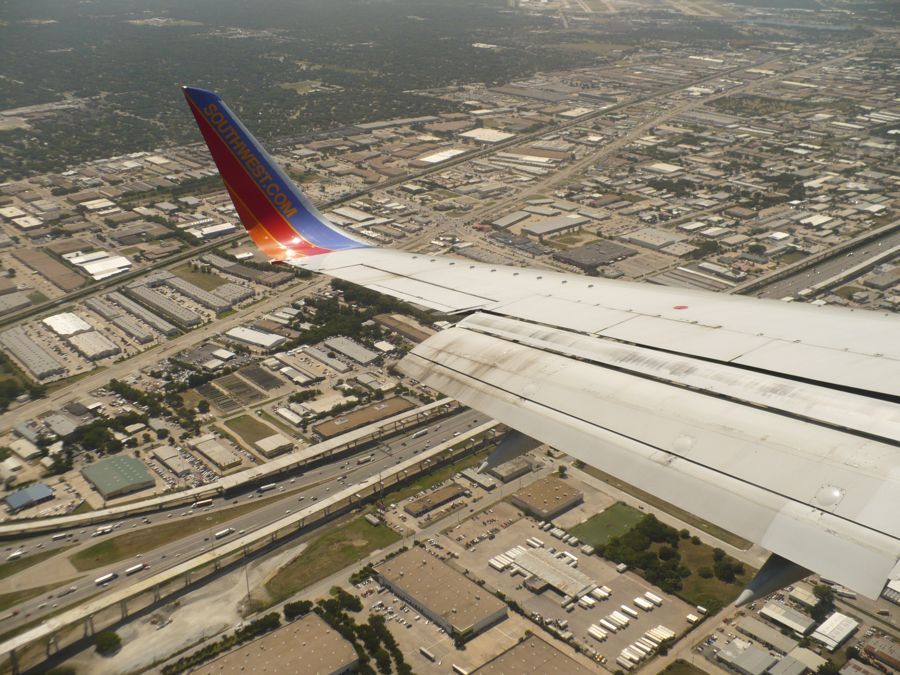 Almost there! The landing was quite nice with the usual Love Field lurch-forward reverse thrust. Always fun stuff
!
So obviously this was the surprise of the day - a UAE private 319CJ. It was headed out for takeoff; probably after the ultra-rich guy in there signed another oil deal? Just a guess anyway.
Business jets are always a-plenty at DAL!
This time, I had a short one-hour layover so off I went out of the plane and looked around. This was my first time in the brand new terminal at DAL, and it's certainly a great change from the old one. Lots of space, a high ceiling, and many great spots to look at the airfield and air traffic outside. There are also new eateries, one of which is Campisi's Pizza. Now 15 bucks for a personal pizza is steep, but I usually don't splurge and I was pretty hungry since I had not eaten anything so I opted for a Mediterranean Chicken Pizza. It was really good! And it's pretty big too, I was stuffed after I finished it. Pretty soon it was time to board the next flight to OKC.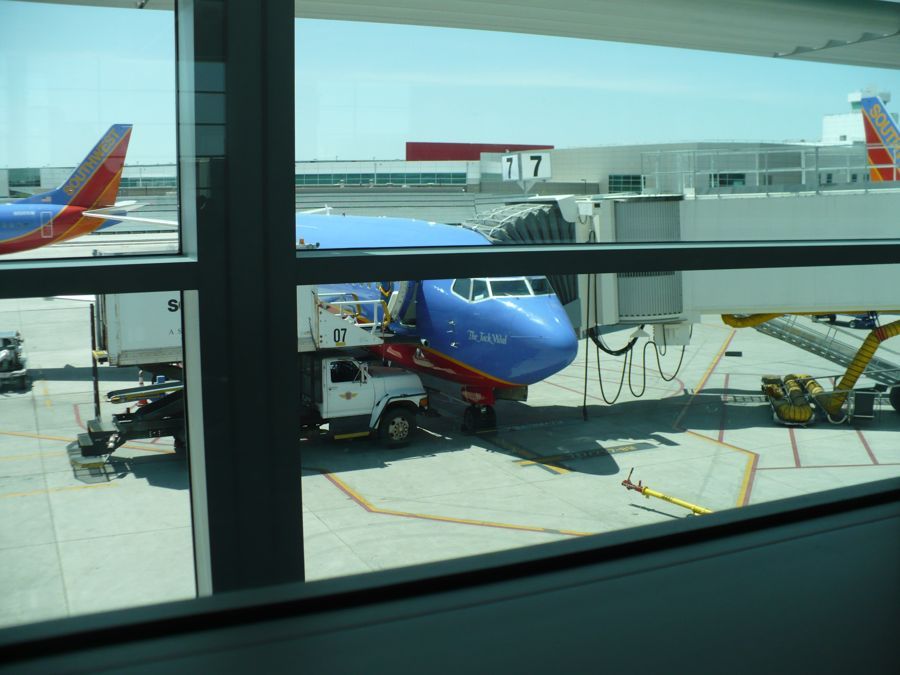 At first I could not make out what that sticker was on the nose of the plane, but after some research I found out this 737-300 was christened "The Jack Vidal", after the VP of maintainence (I'm not sure if he still is). Also, if you notice, this was taken from the gate area which was separated from the windows by an enclosed walkway. There are only a few gates like this in the new terminal; I'm not sure why they did that, unless that is to prepare for international fights in the future? But Southwest is going to do that at Hobby, so it's interesting anyway.
Ready for the last leg to OKC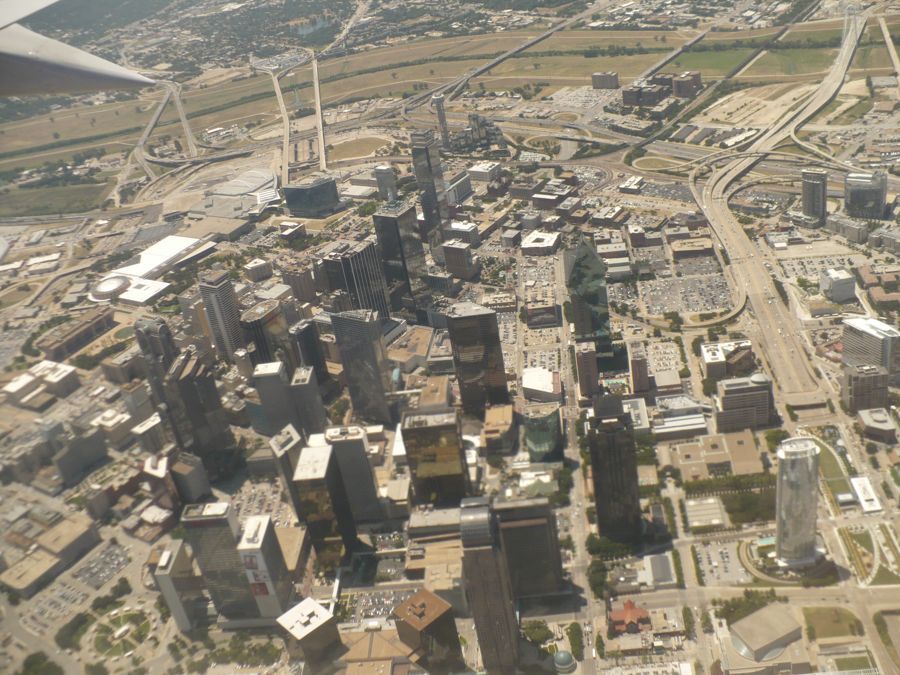 13R departures always provide a great view of the Dallas skyline
Intersection of I-30 and U.S. 67
Check out those houses-en-masse
Flying over the Red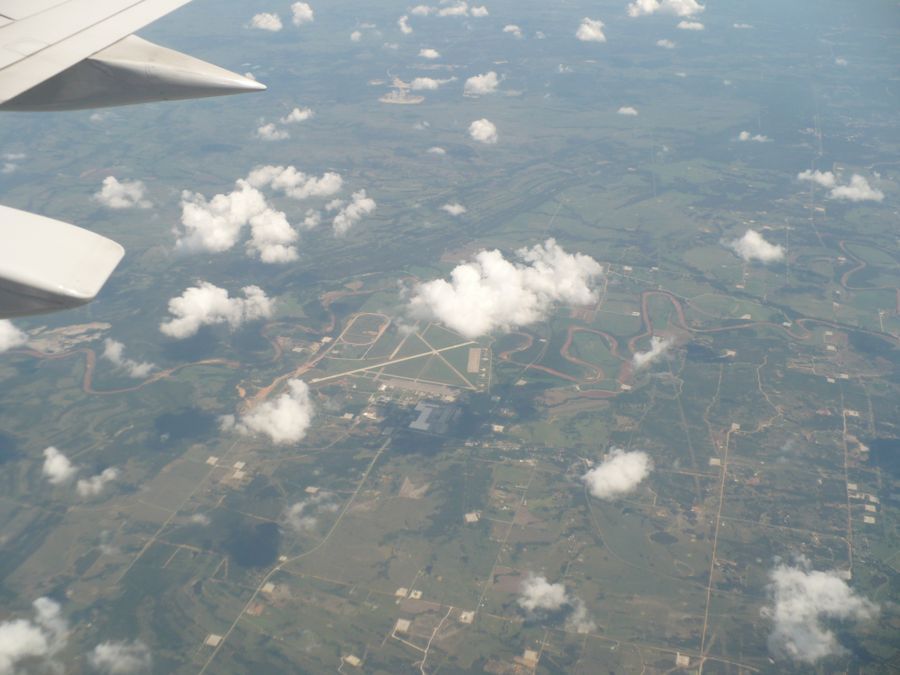 Gene Autry Airport just northeast of Ardmore, OK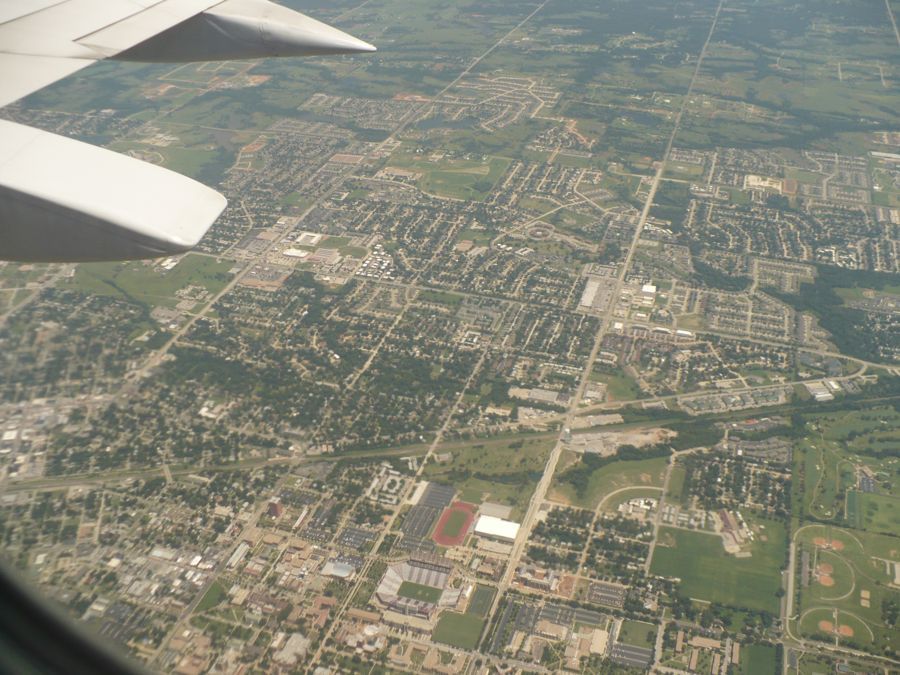 East side of Norman, OK. You can see part of the University of Oklahoma (the stadium's at the bottom of the photo) and other structures.
If you're familiar with Oklahoma City,you'll recognize this as the intersection of I-44 and the Northwest Expressway; the large building is the well-known Penn Square Mall, and just south of it is the famous 50 Penn Place, a mixed-use high-rise tower with shops, businesses and restaurants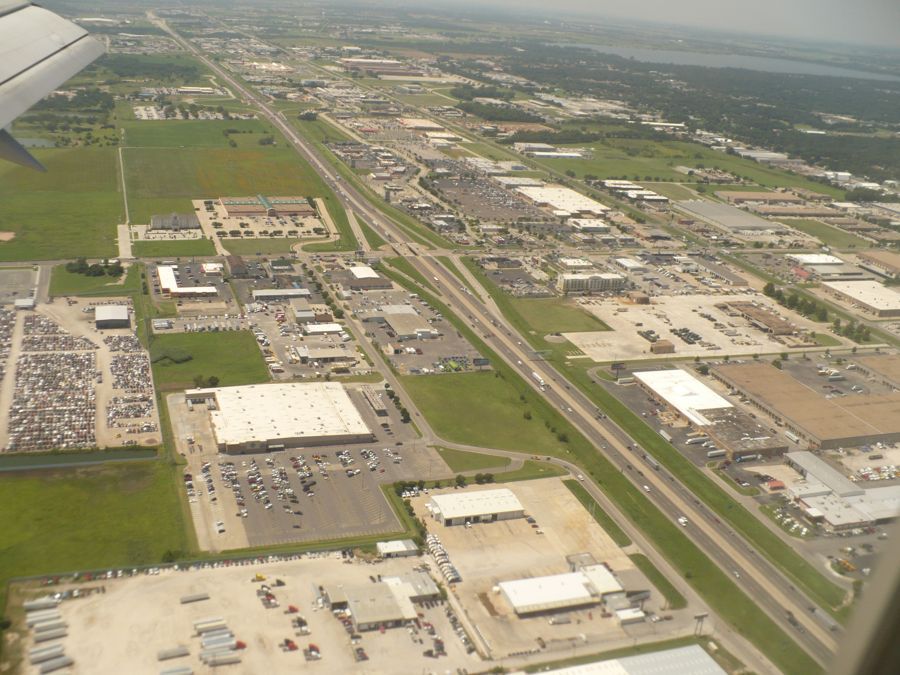 I-40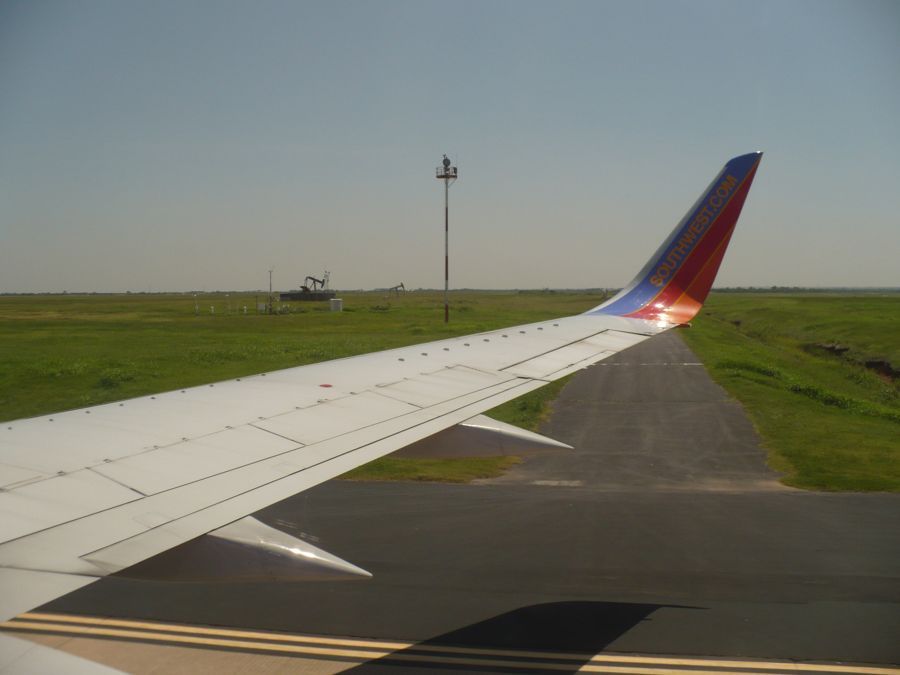 Back home!
Taxiing to the terminal with a company 73' at the gate
Again, it was another good round of flights with Southwest. Efficient and friendly service is the norm and this time was no exception. Hope you enjoyed!