Howdy folks, it's been a while since i've posted on here so I thought I would post a report on a flight which I took today. So obviously i've been travelling a lot, and I wasn't originally planning on doing a report for this flight, but once I saw the aircraft in a special livery (You'll see what I mean soon
) I just thought that I may aswell do one!
Anyway here goes, my first report with pics too so apologies for the crappy picture quality, I was using my iPhone camera.
Airline: British Airways
Route: Dusseldorf to London Heathrow
Scheduled Departure: 18:05
Actual Departure: 18:13
Scheduled Arrival: 18:25
Actual Arrival: 18:09
Aircraft Type/Reg: Airbus A319 (G-EUPD)
Seat: 23F
Class: Euro Traveller(Economy)

After checking in online, I was dropped off at the airport at 16:30ish, and headed straight for the BA Bag-Drop desk.
A little confusing at the desk with me using an Air Berlin booking reference, but cleared up quickly and I headed through security.
Security was a breeze, as it always is in Germany, then headed through the departure lounge, through a passport control station and then to gate B35.
Boarding started at 17:40.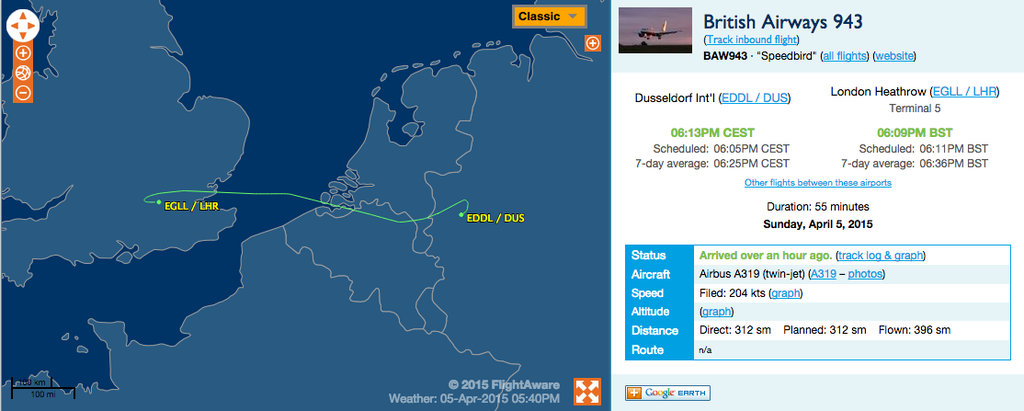 The flight aware tracking for the flight.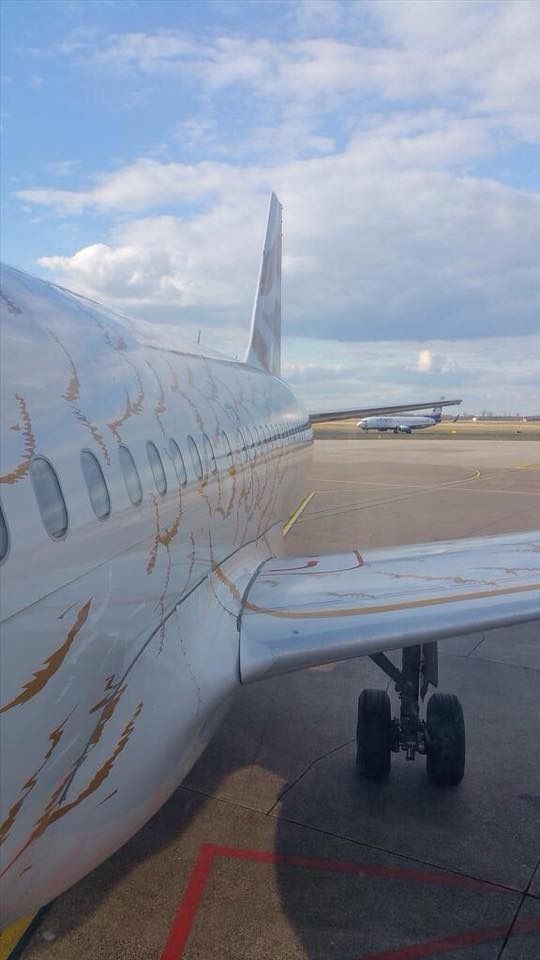 Boarding....
Greeted onboard by a friendly crew and headed to the very back of the aircraft to take my seat, 23F.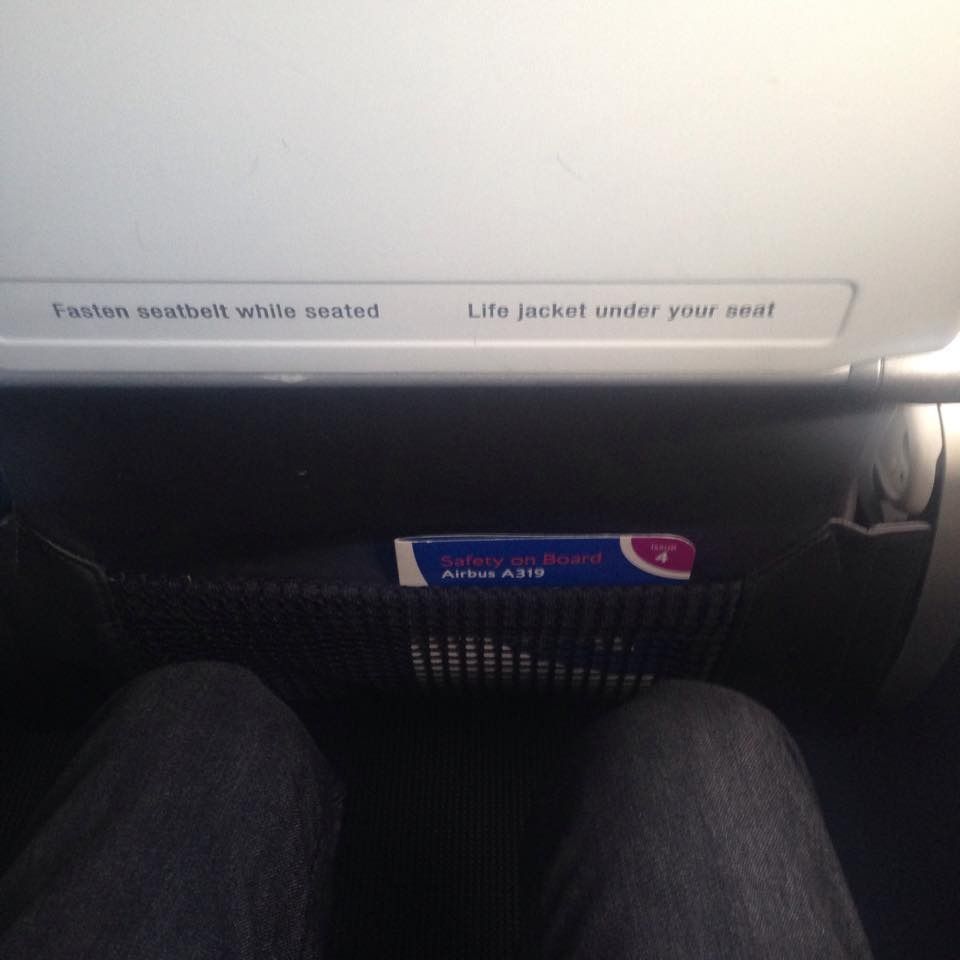 Legroom not the greatest in the world, luckily it's only a short flight.
The flight was pretty much empty, at the gate I counted around 40 people.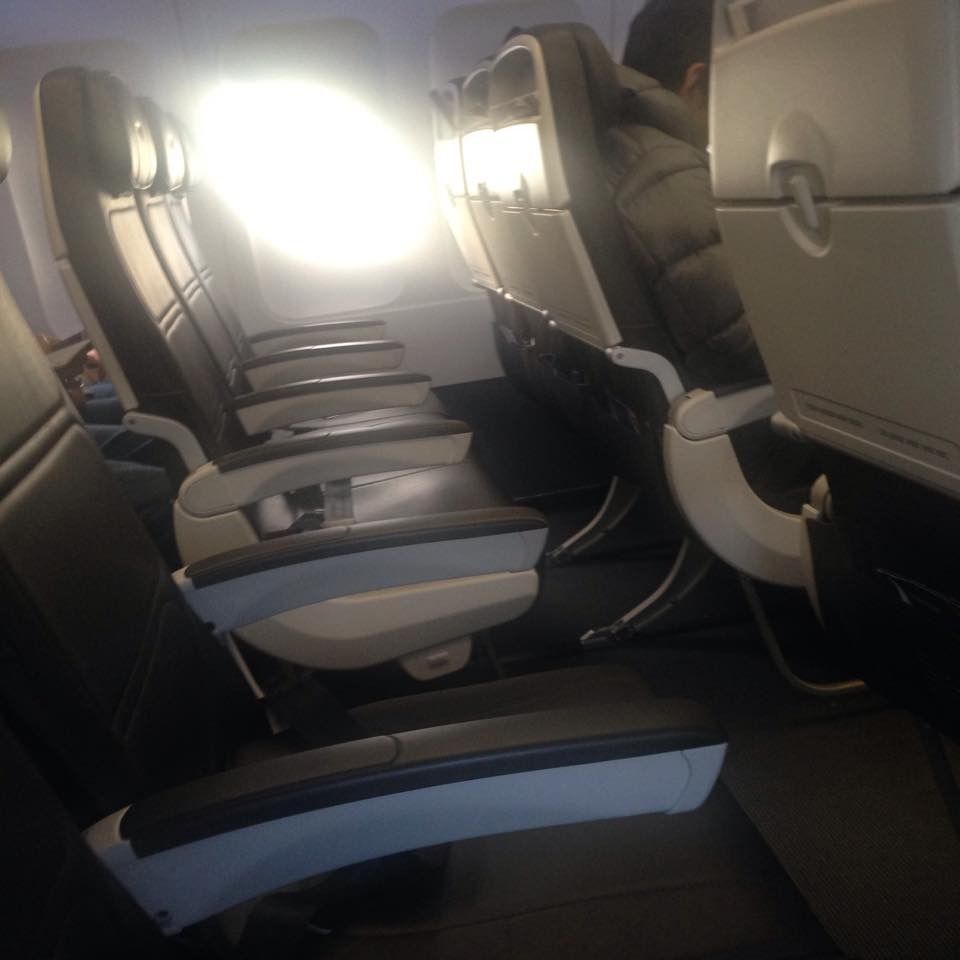 Lucky for me, I had the whole of row 23 to myself.
You can see around the corner rows 24 and 25, both rows are directly opposite the toilet, and row 25 doesn't have a window.
But fortunately row 23 is the last row on the right side.
We pushed back at around 18:05 and made the short taxi to the runway.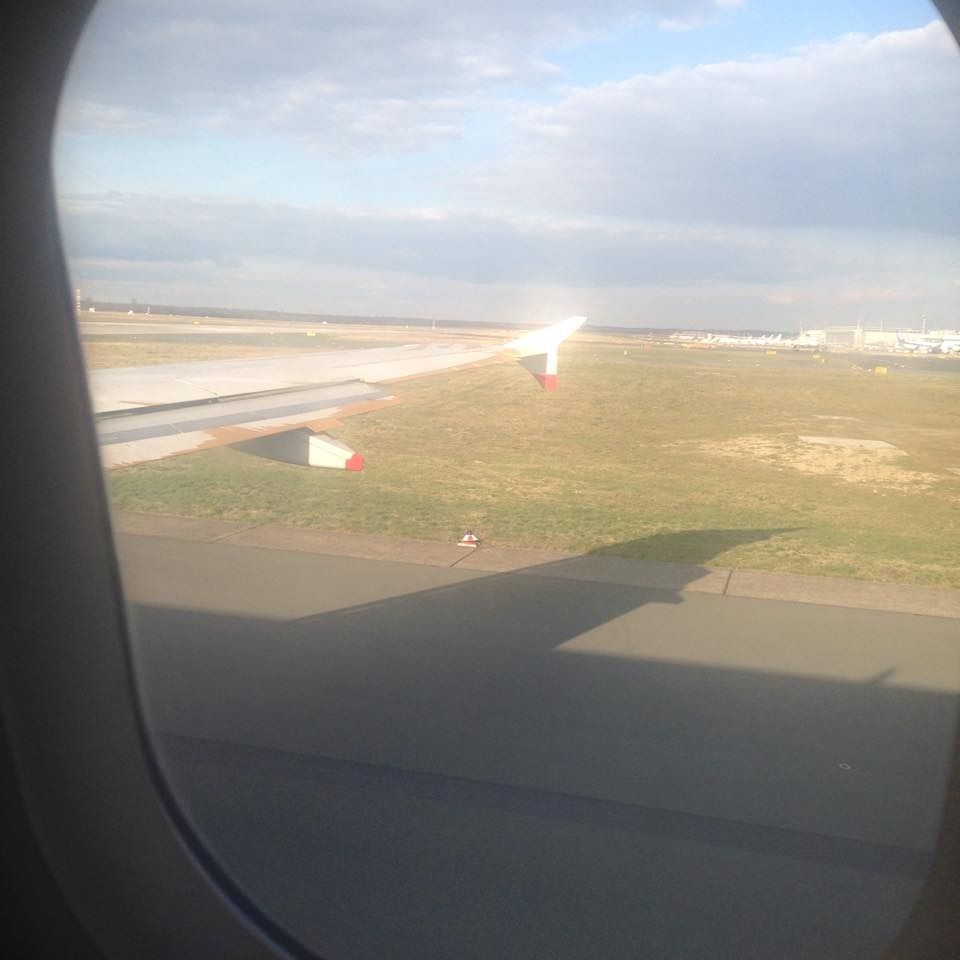 Note the gold pattern on the wing.
Germanwings Airbus holding short of the runway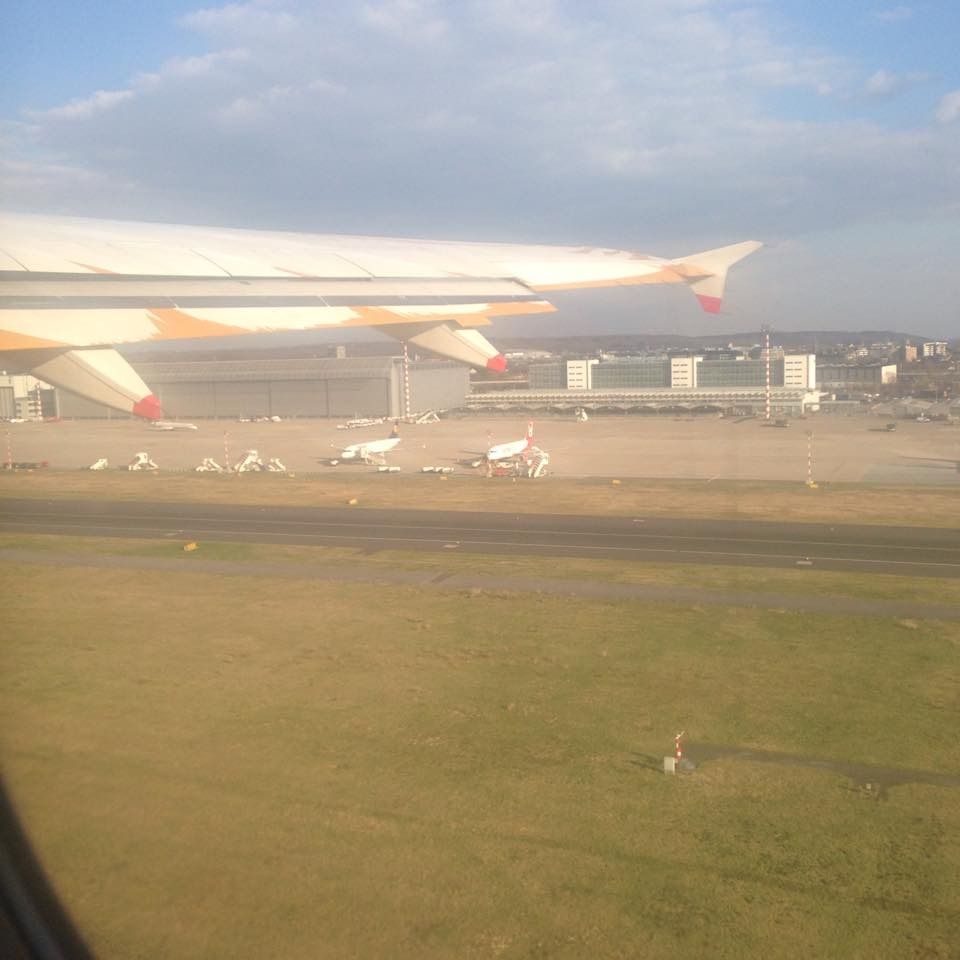 We blasted off from the runway, passing these, an Air Berlin 738 and Lufthansa 320 as we climbed.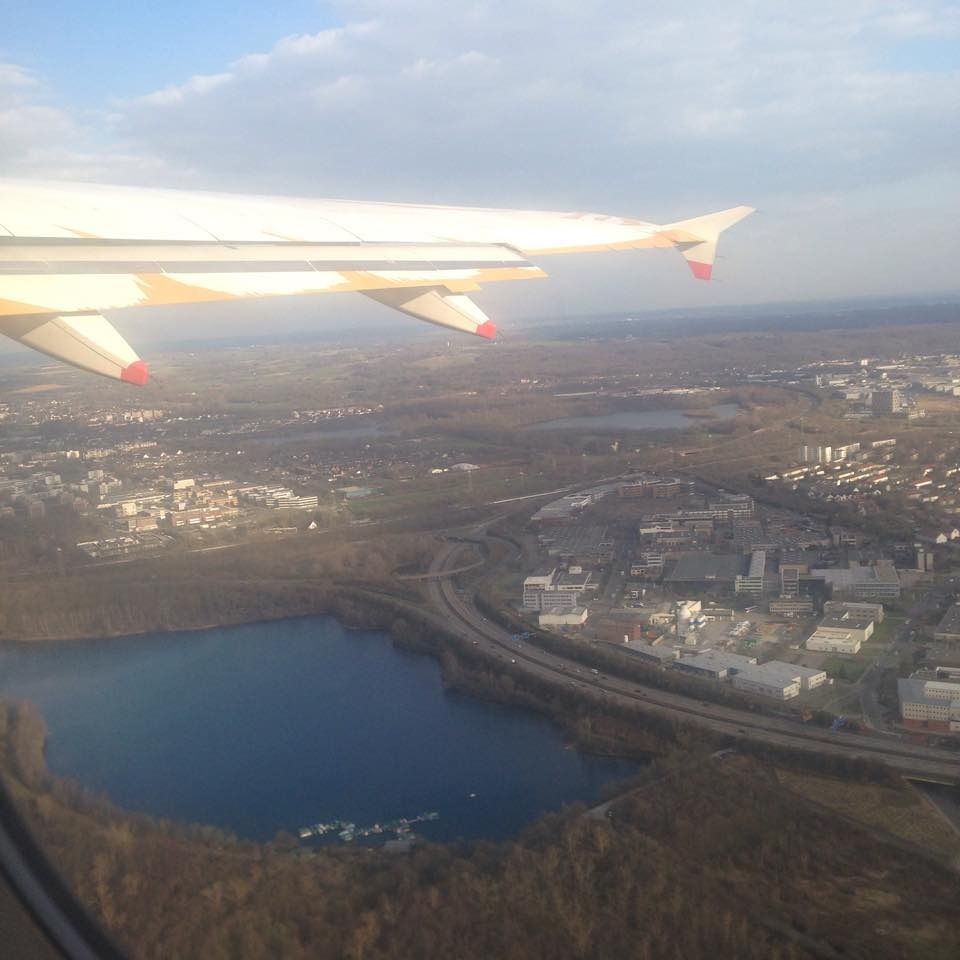 Climbing away from the airport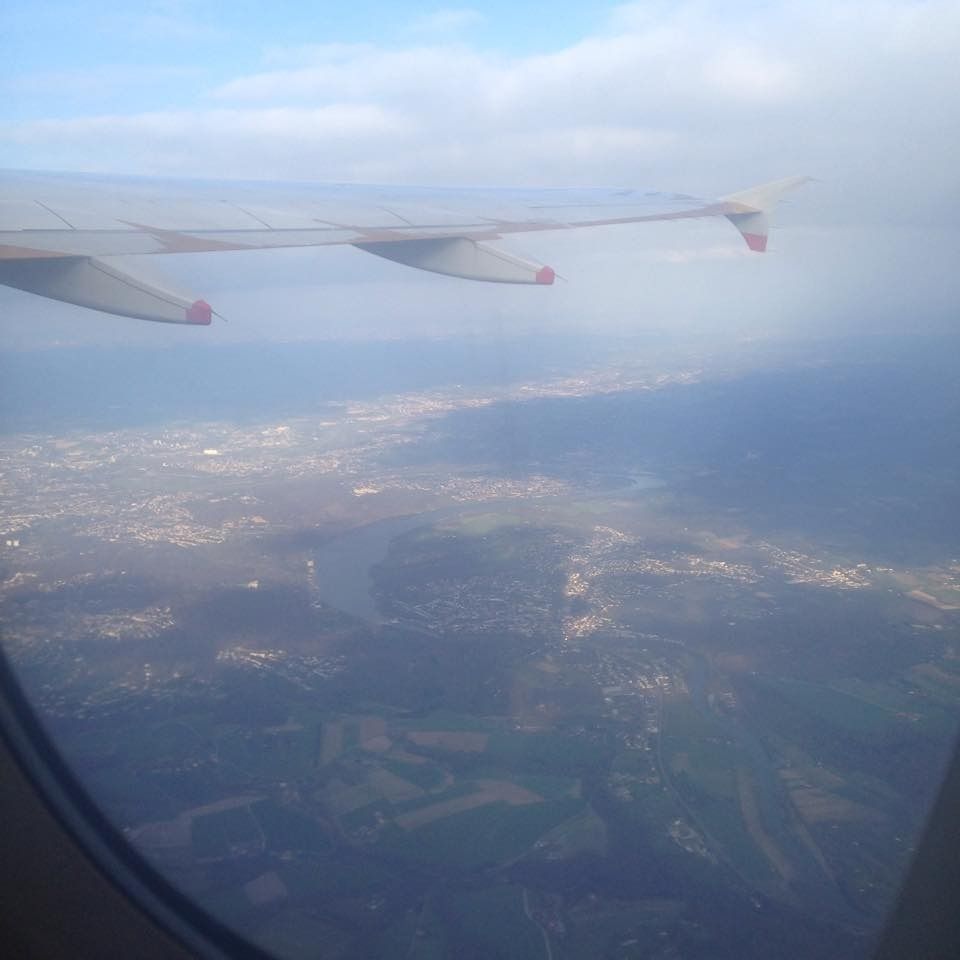 Auf Wiedersehen Dusseldorf
The climb out was pretty smooth, with a little turbulence here and there as we passed through the clouds.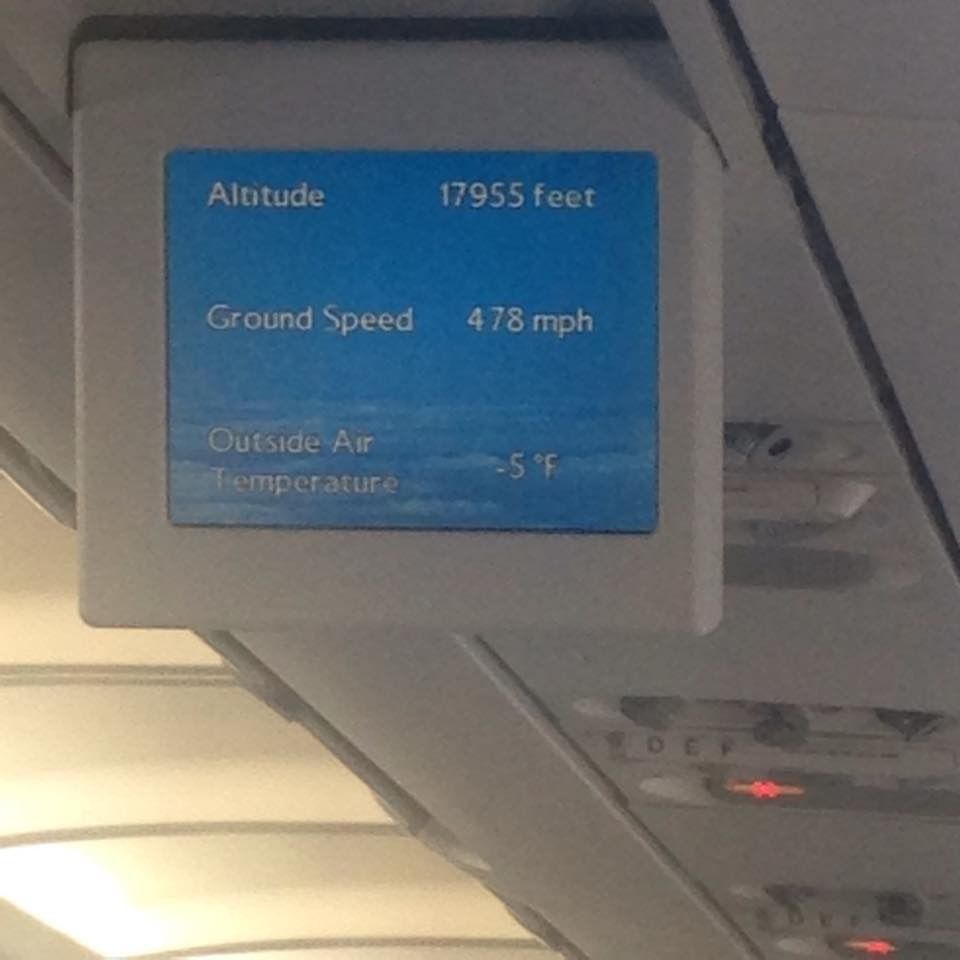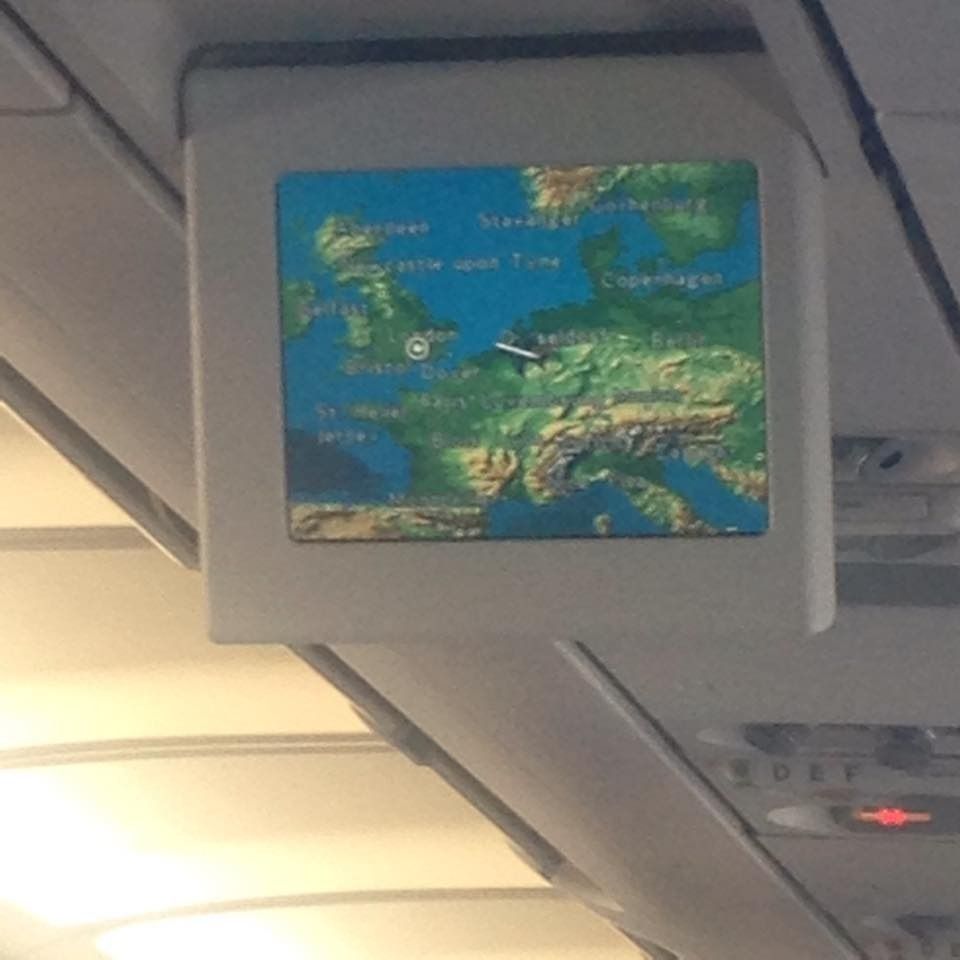 The drop-down screens showed information in both English and German.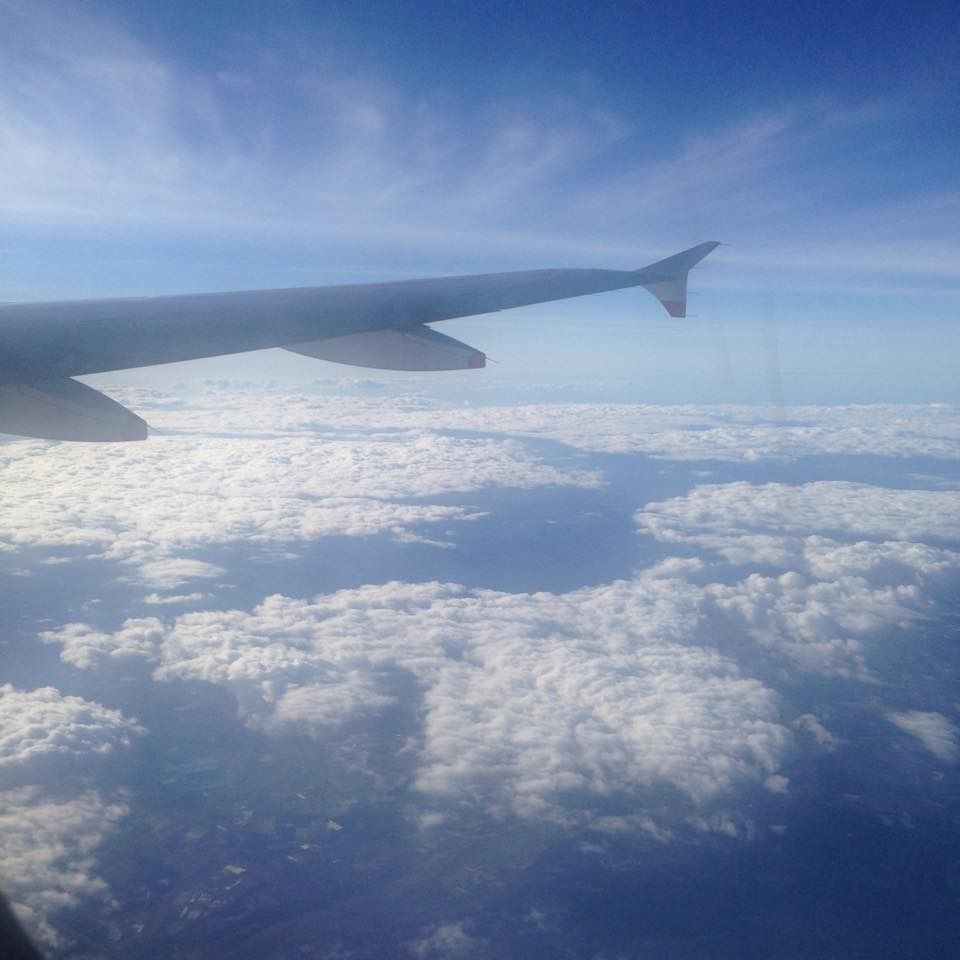 See you again soon Germany no doubt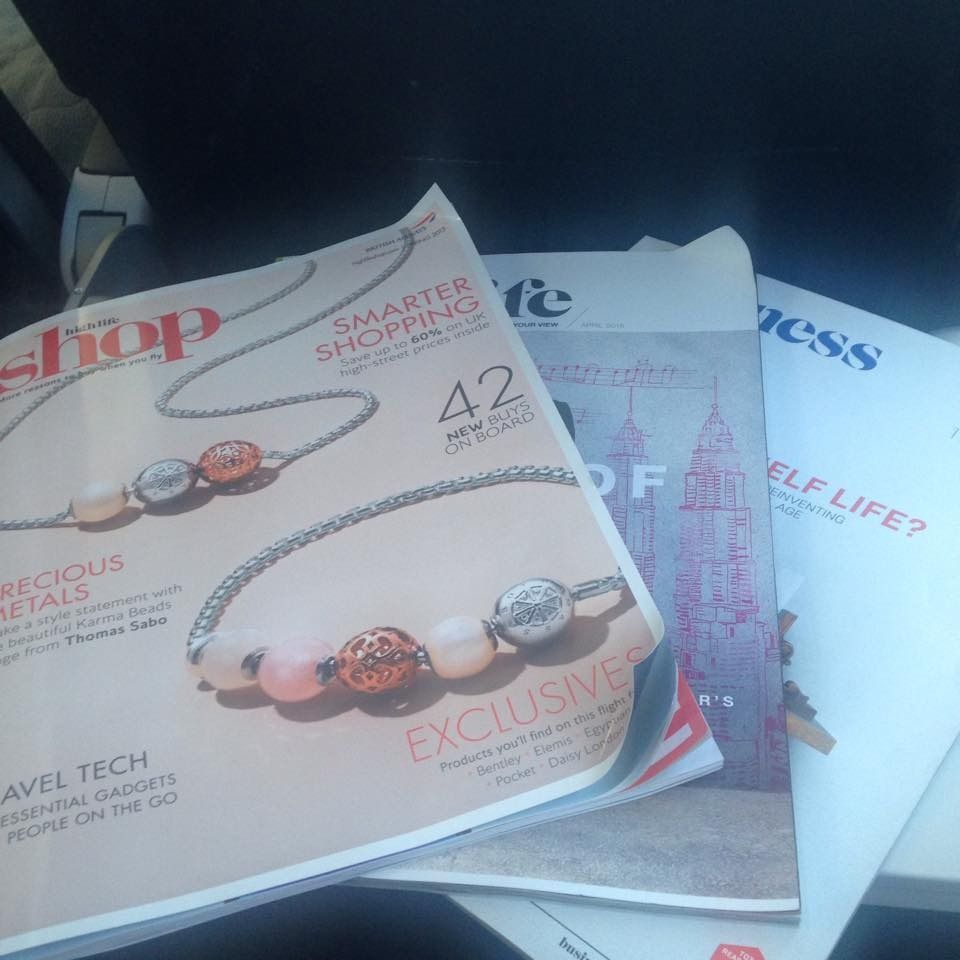 Seat pocket contents, Highlife Magazine, Highlife Shop, and a Business magazine.
The crew took a bit longer than usual to start the in-flight service, unfortunately for me they served from the front to back.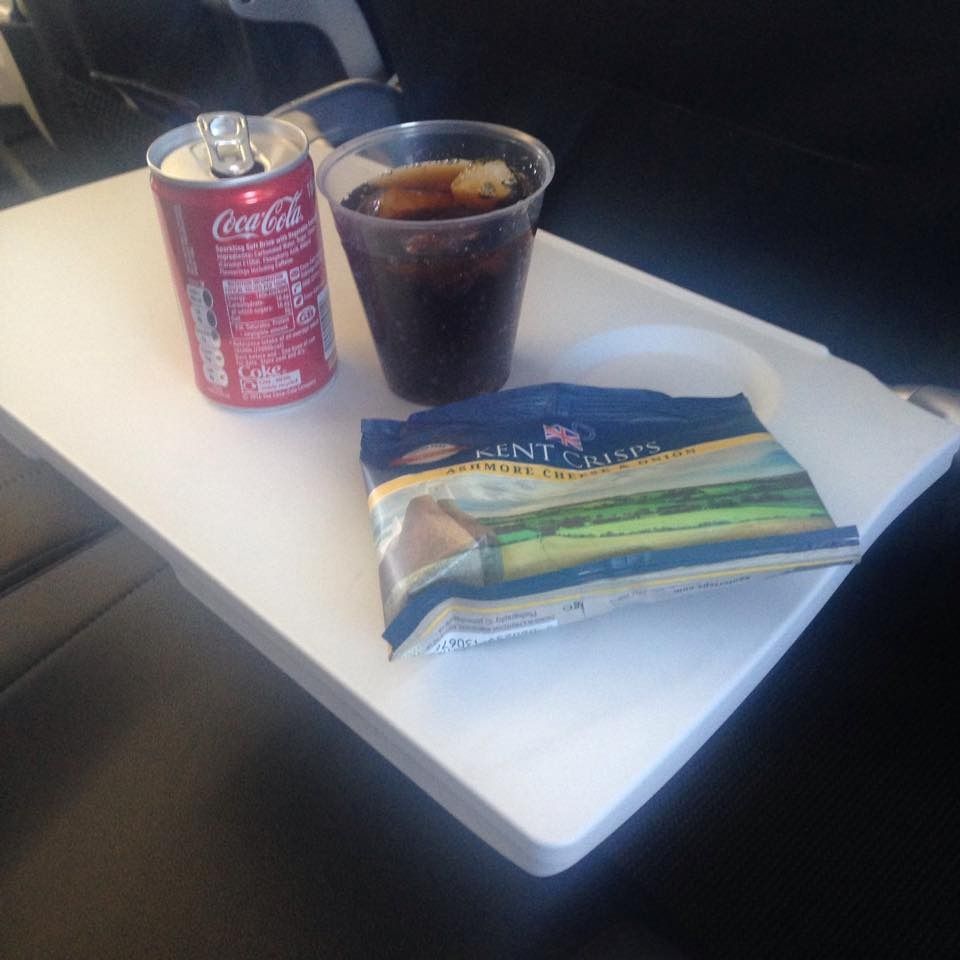 A full bar service with a sweet or salty snack, I got the salty snack and a coke.
Good service, although a lot less than what you receive on Air Berlin or Cityjet.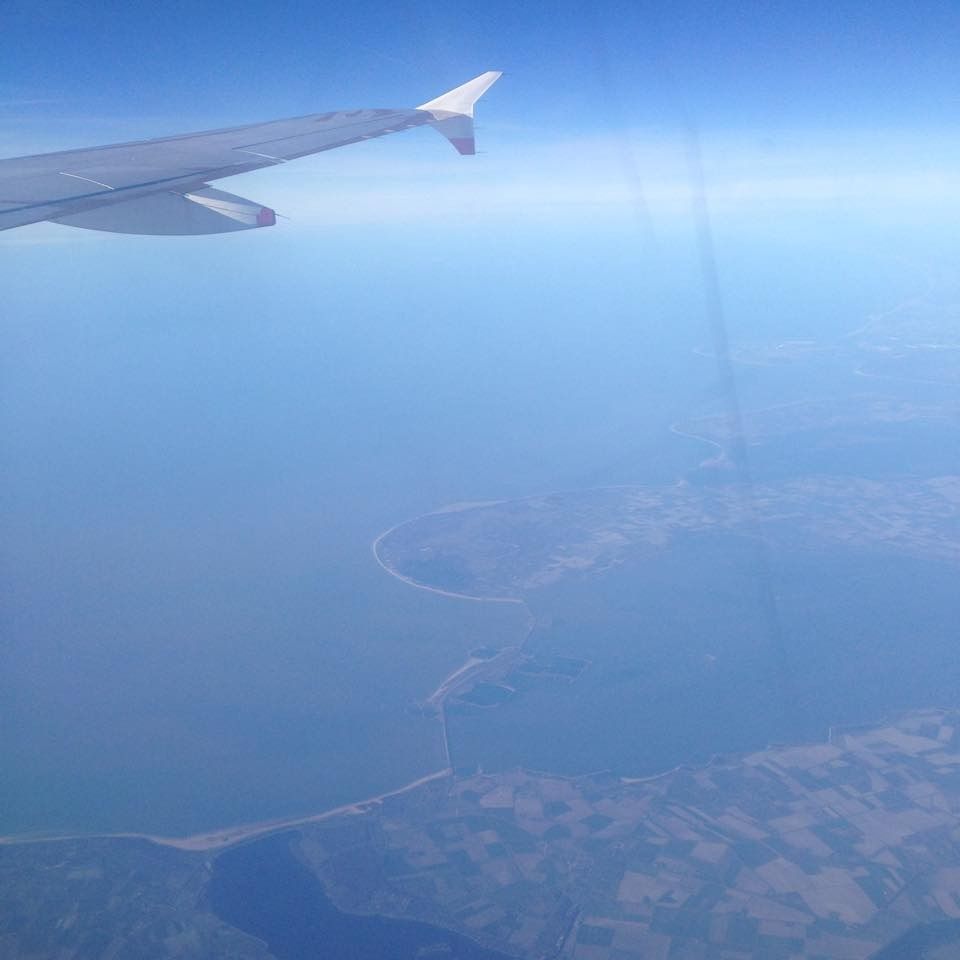 Goodbye mainland Europe!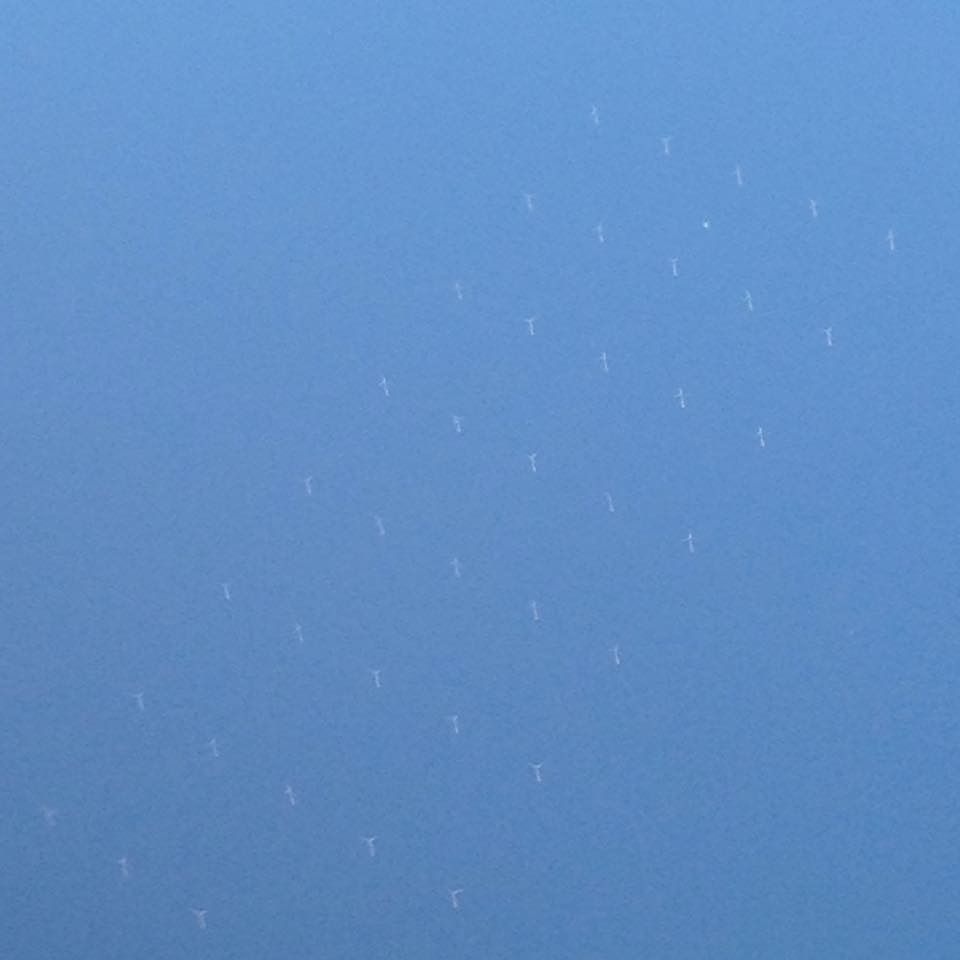 A windfarm in the middle of the sea!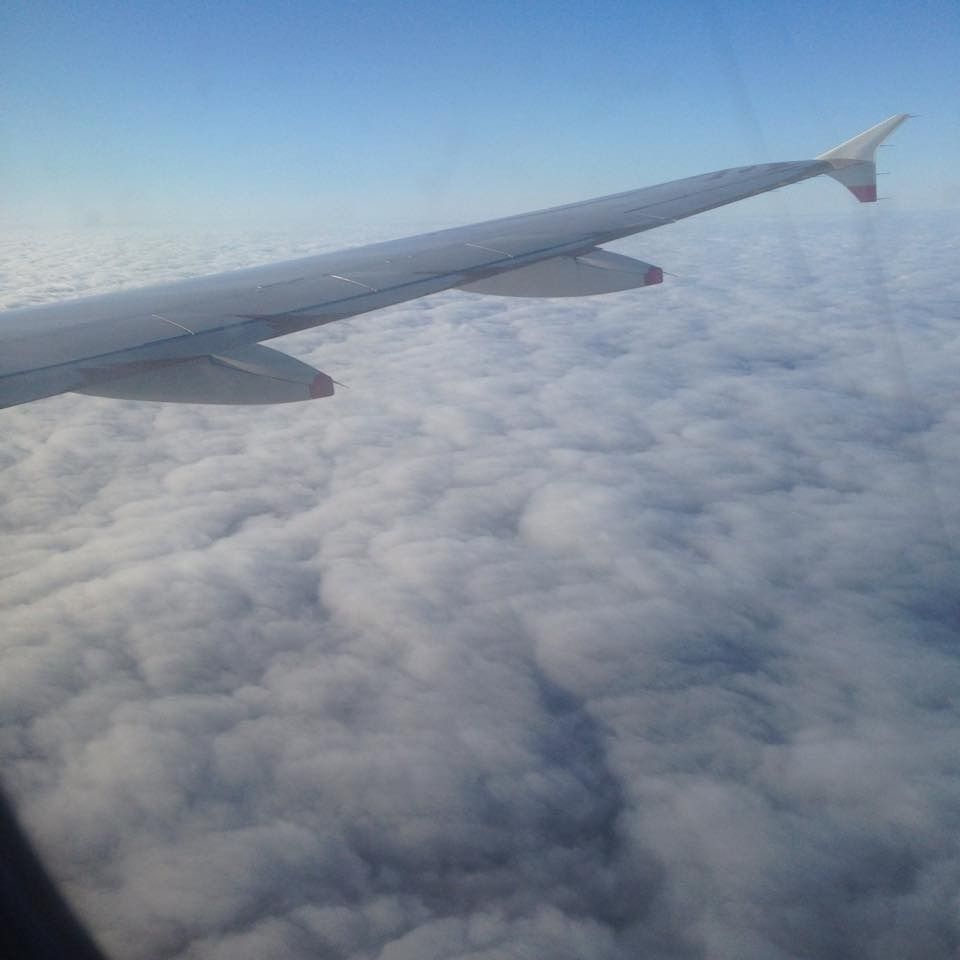 Covered by clouds, but under there is the east coast of England!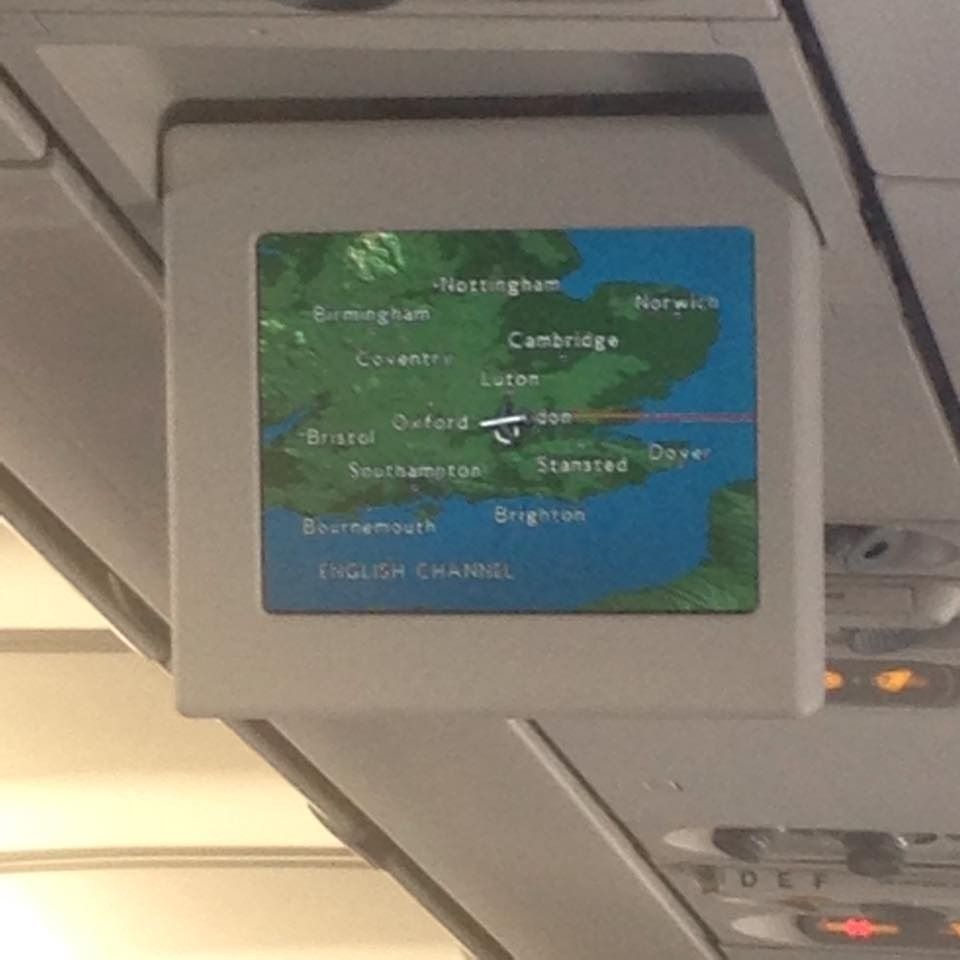 Hmm, since when was Stansted all the way down there!?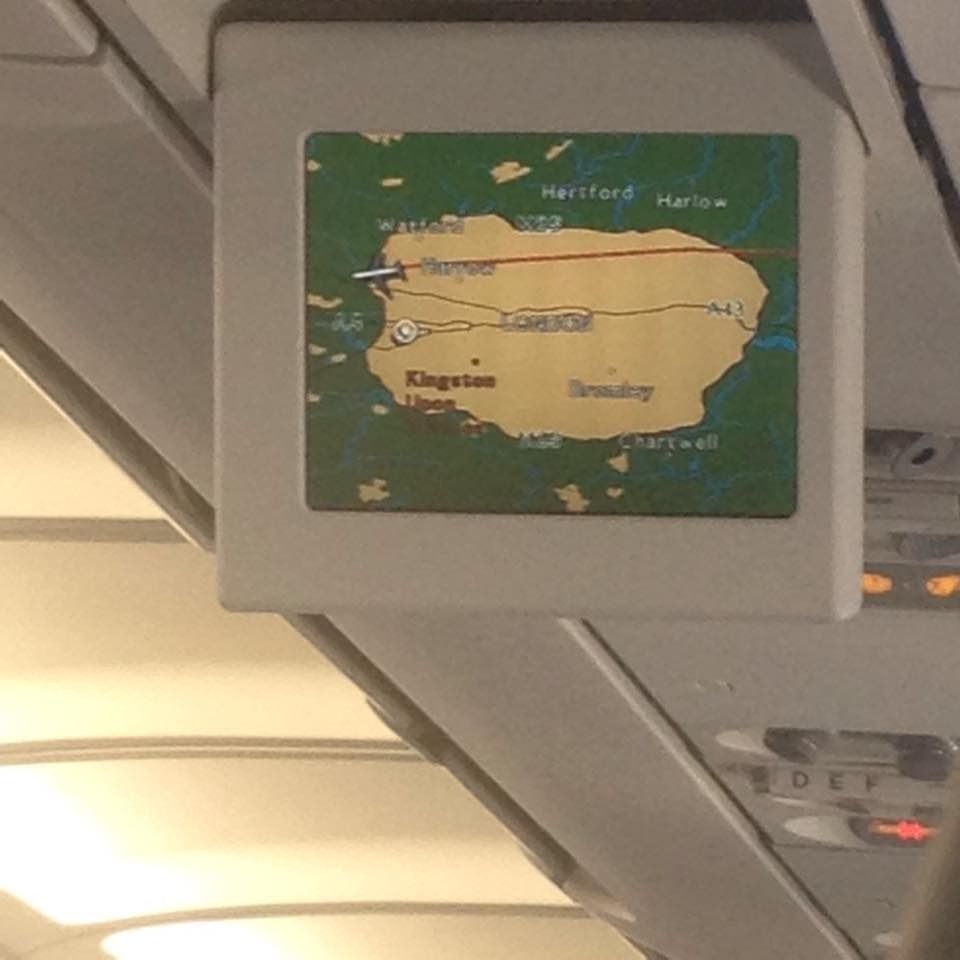 Flying over North London, circling to land on 09L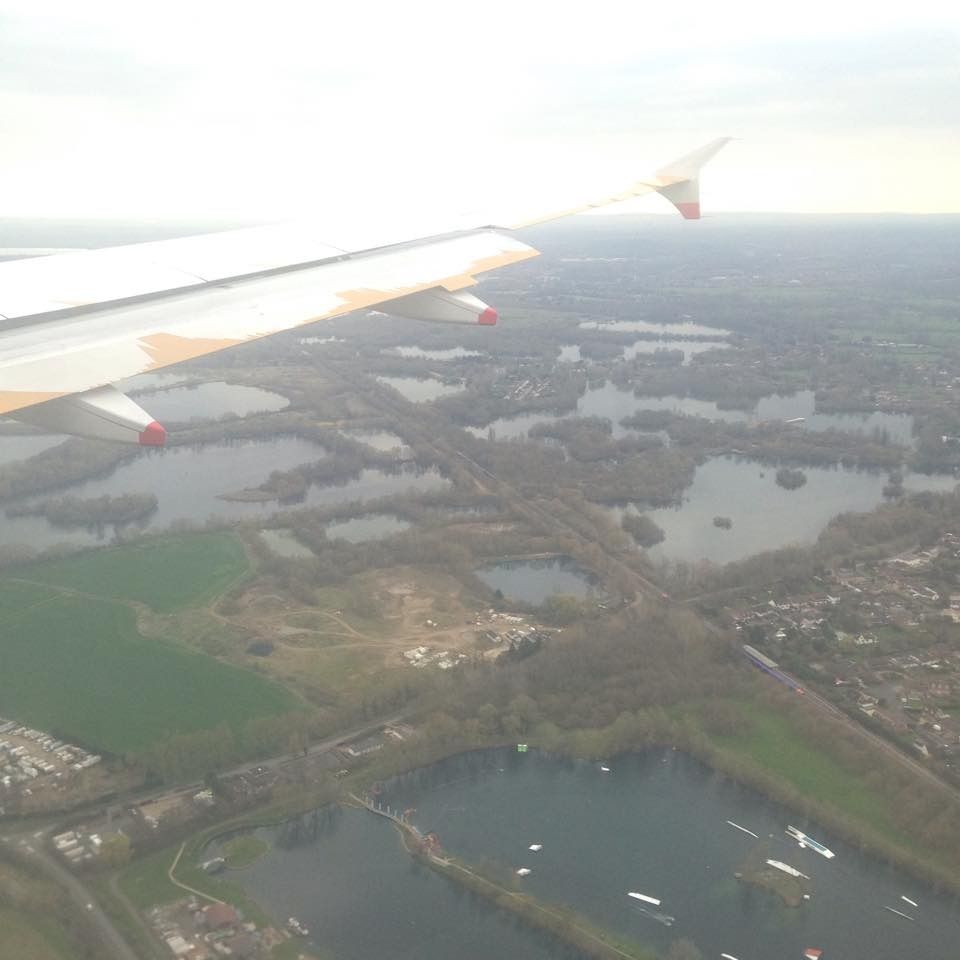 On approach!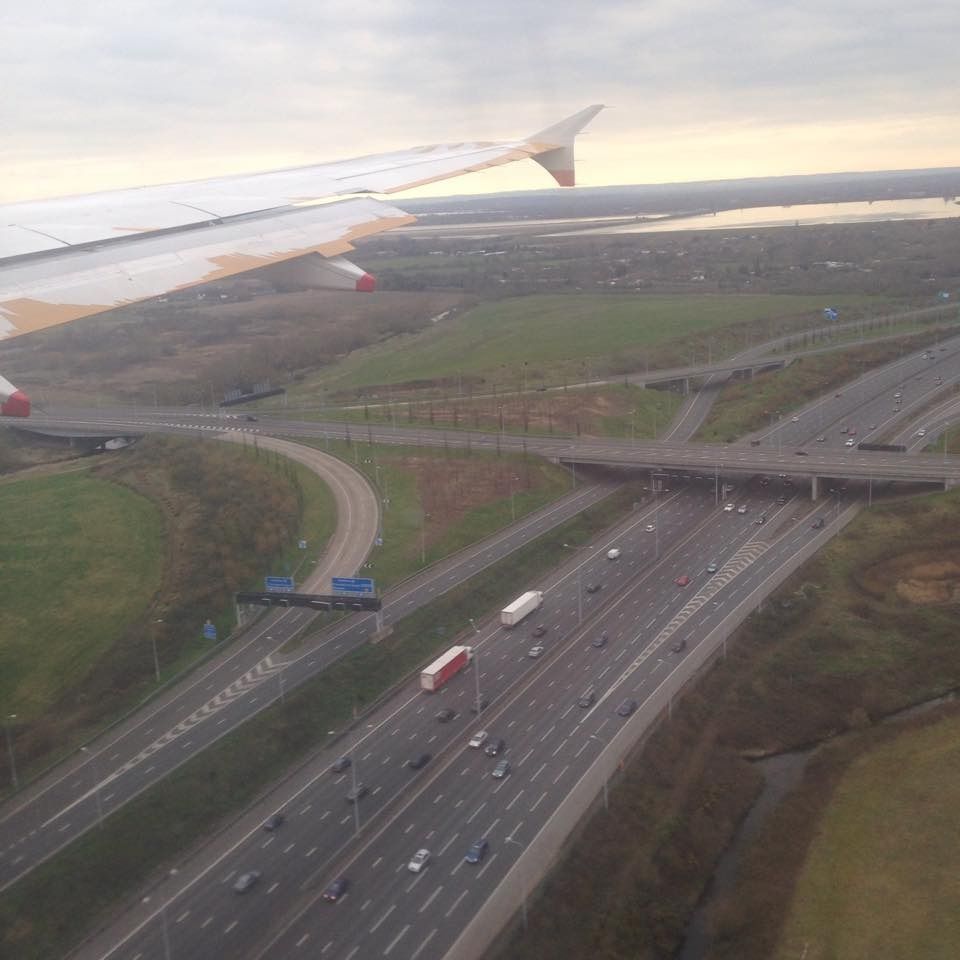 Almost down!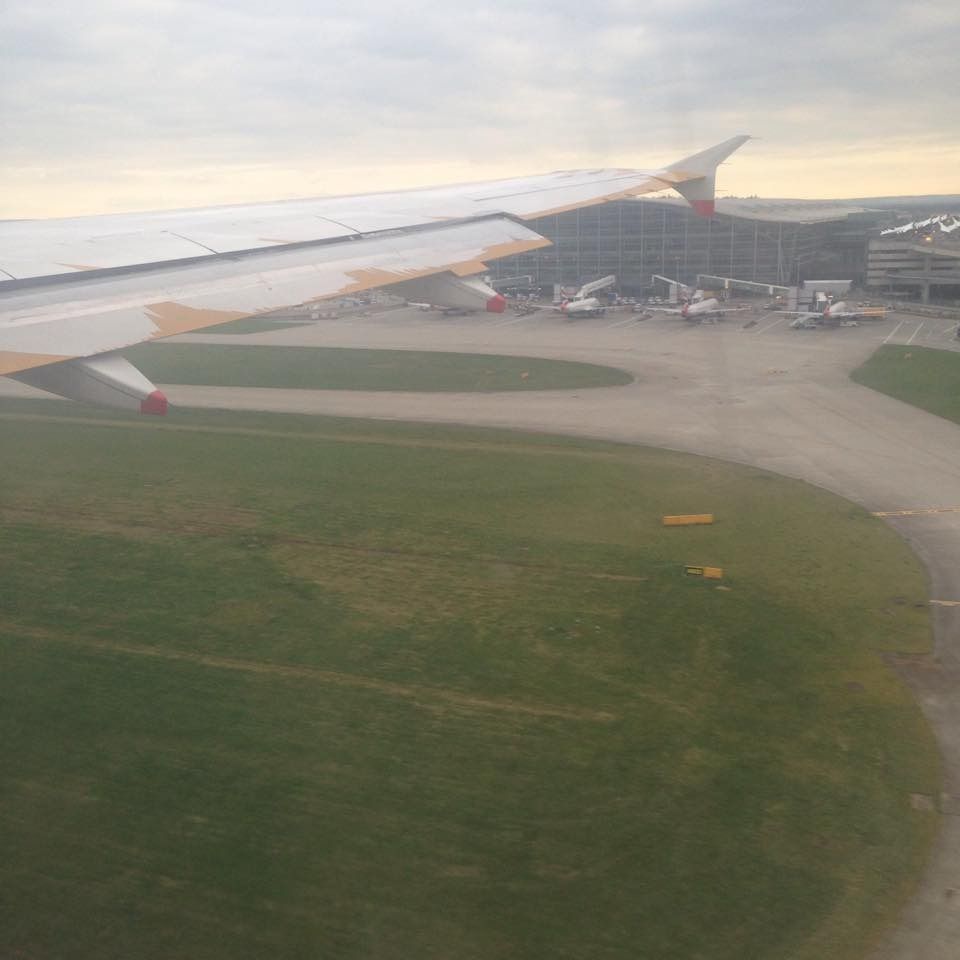 Hey there Terminal 5!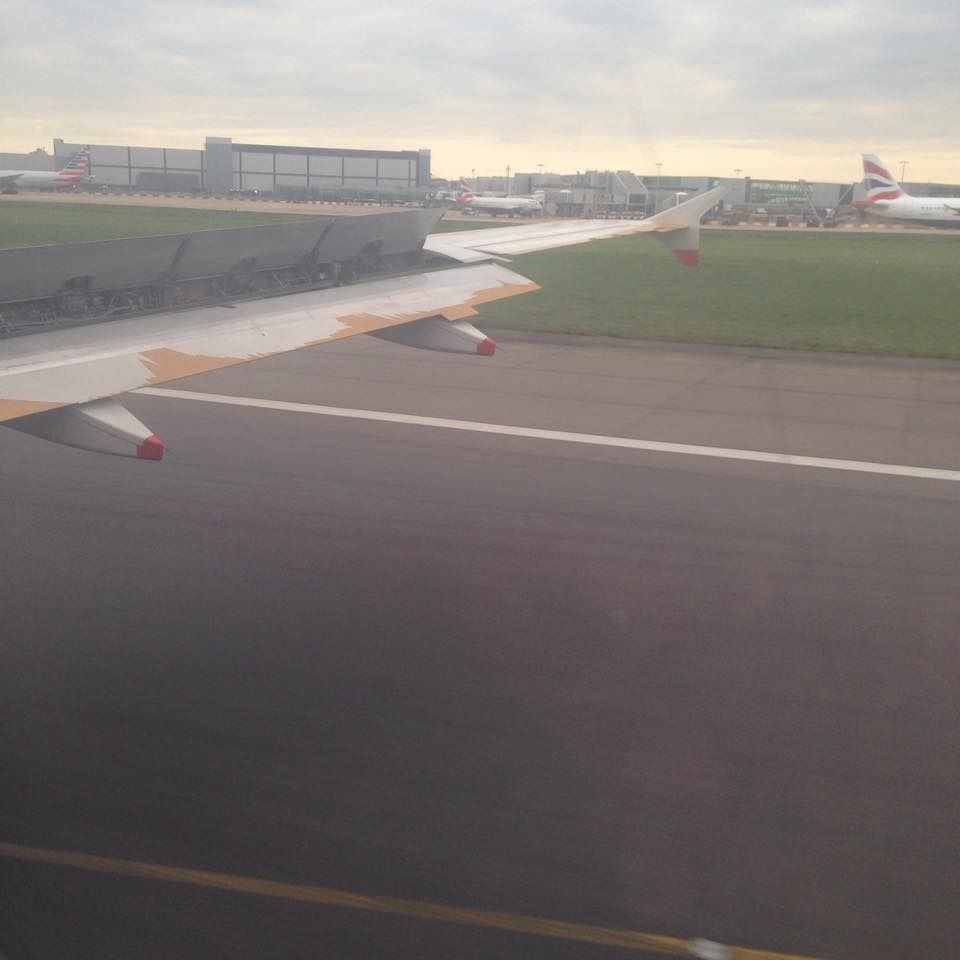 Touchdown!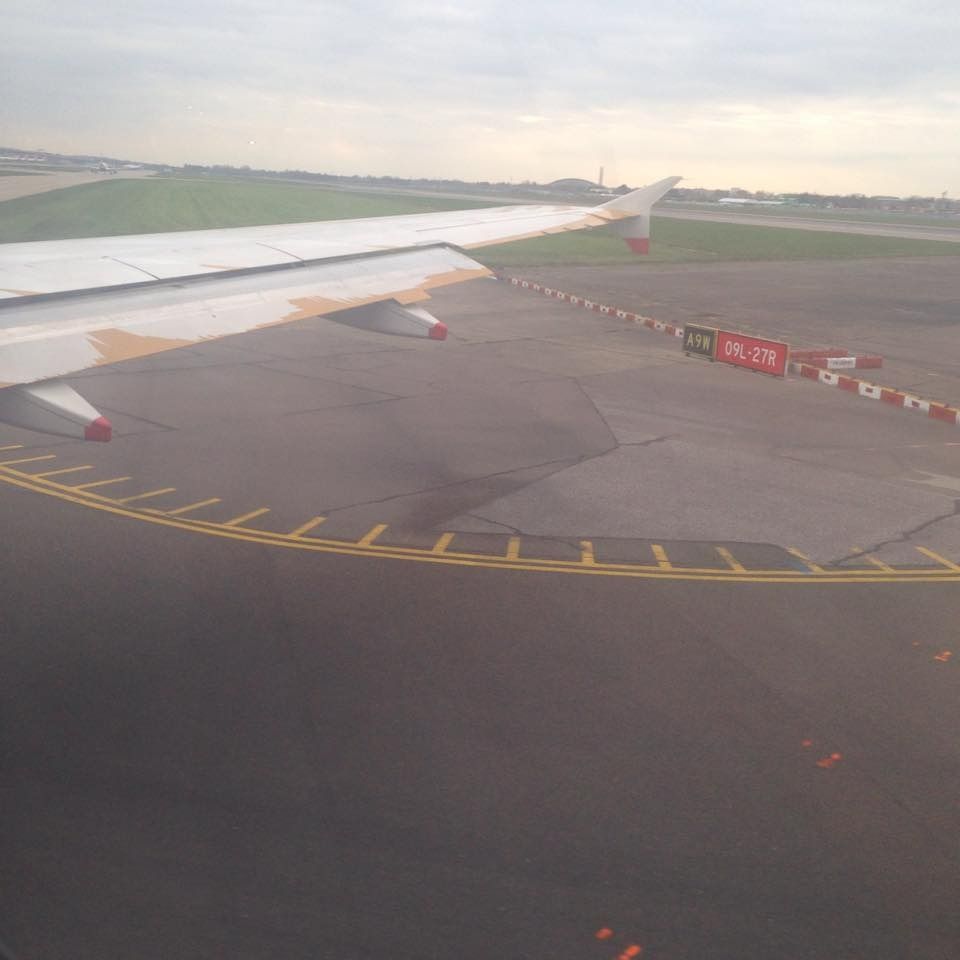 "Ladies and Gentlemen welcome to London Heathrow...."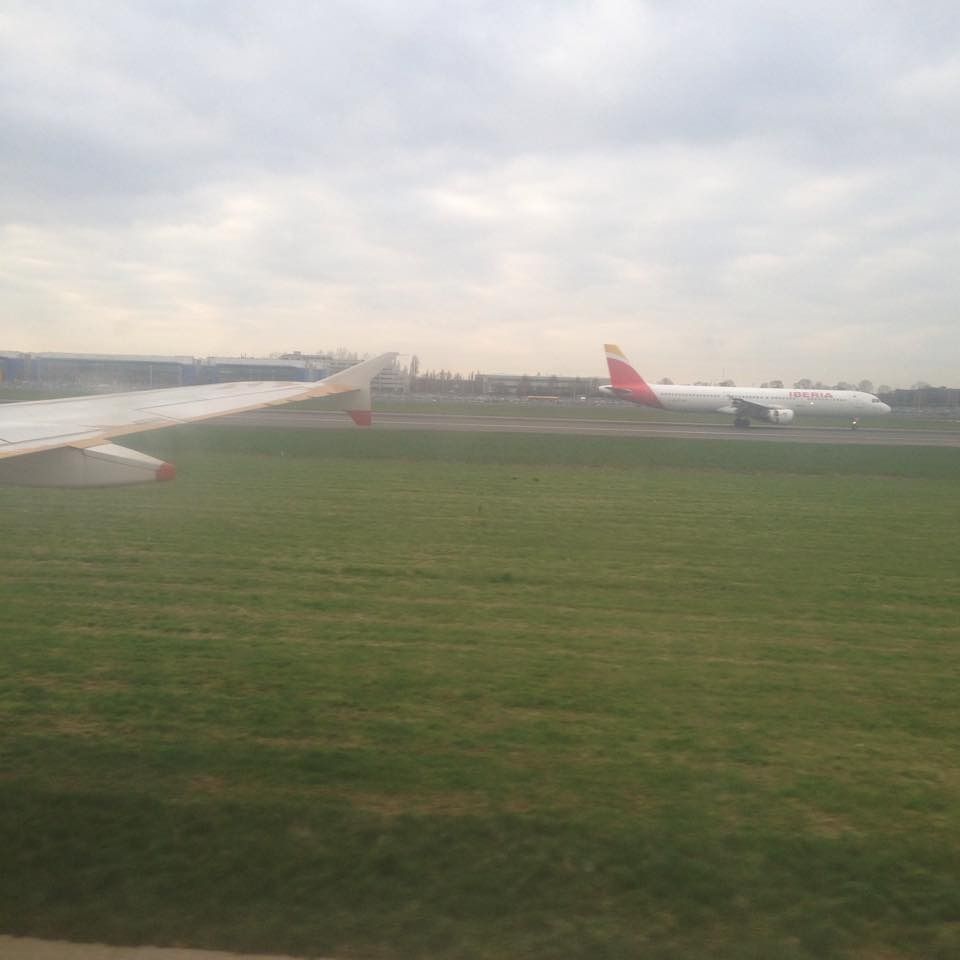 Iberia A321 touching down from Madrid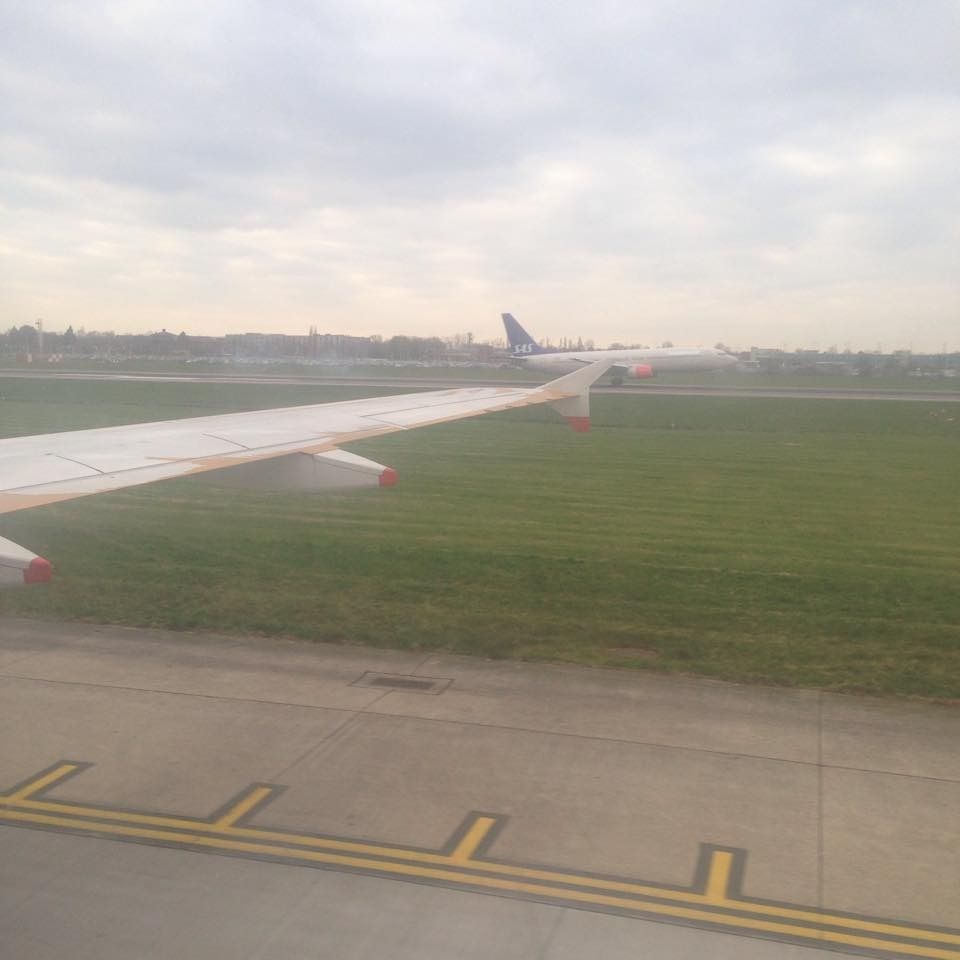 SAS B738 touching down from somewhere cold, I imagine!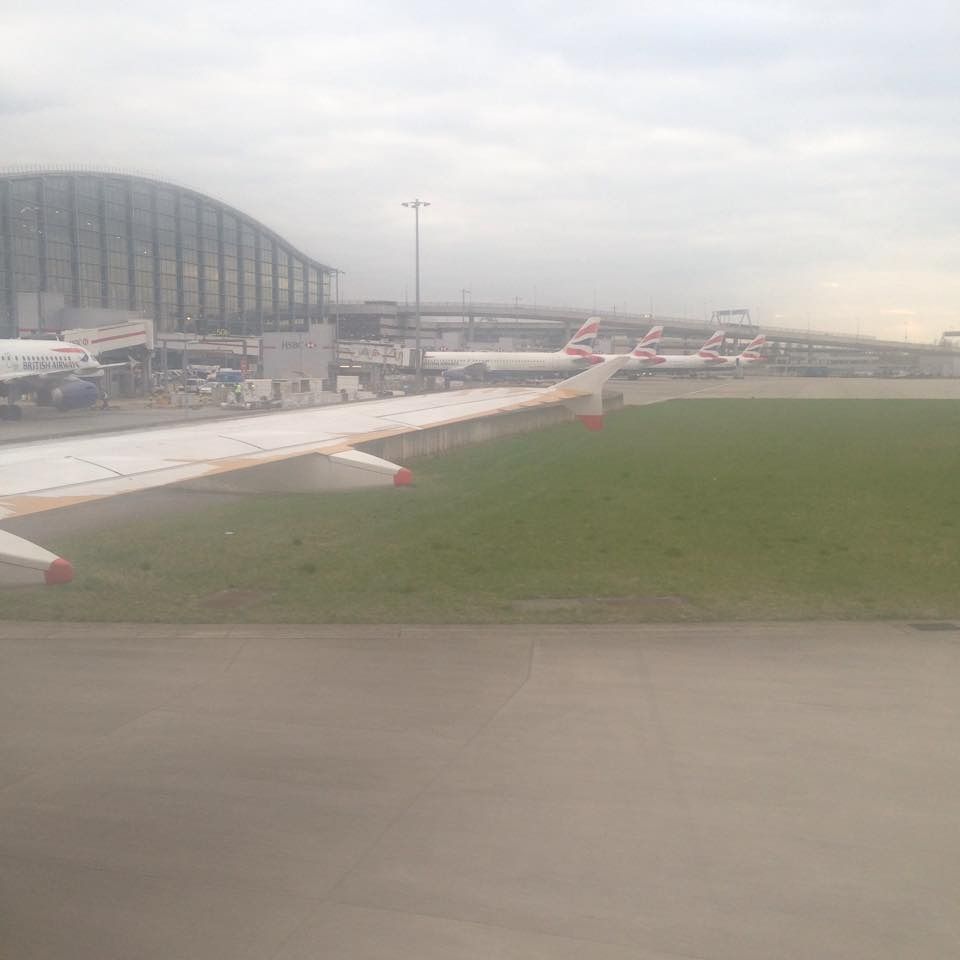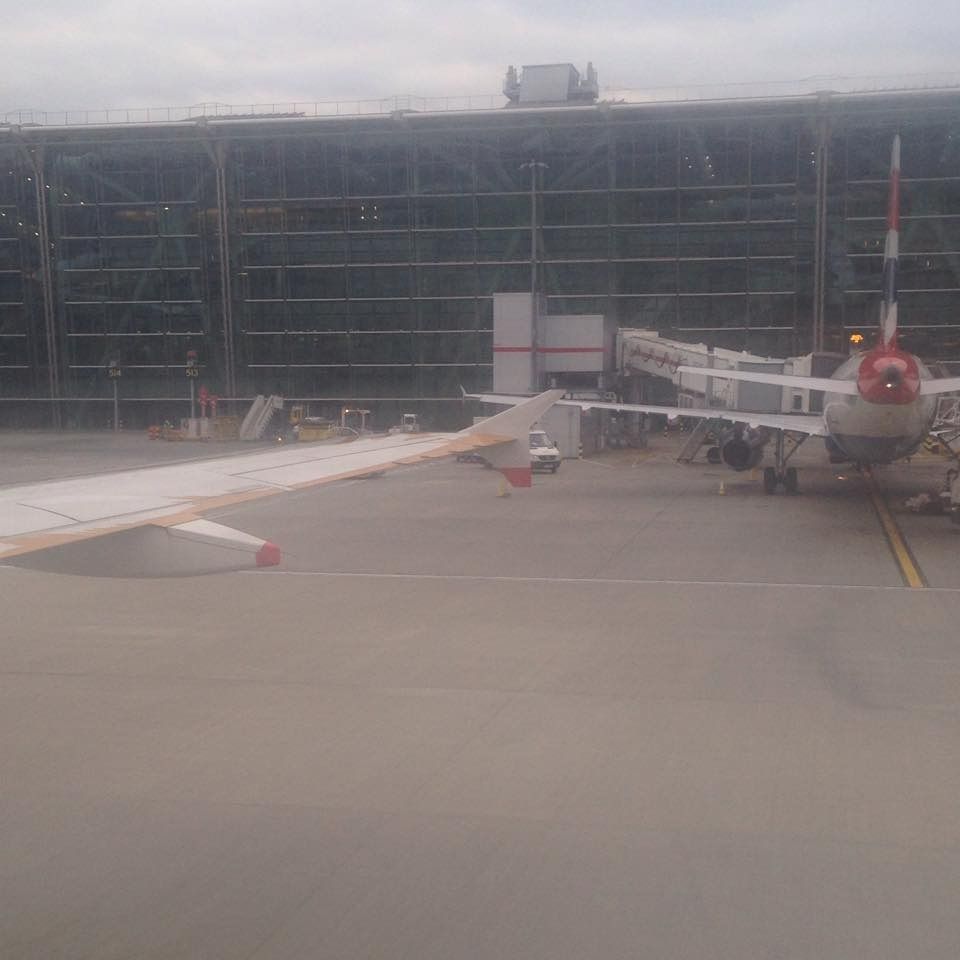 If you look closely you can see our reflection!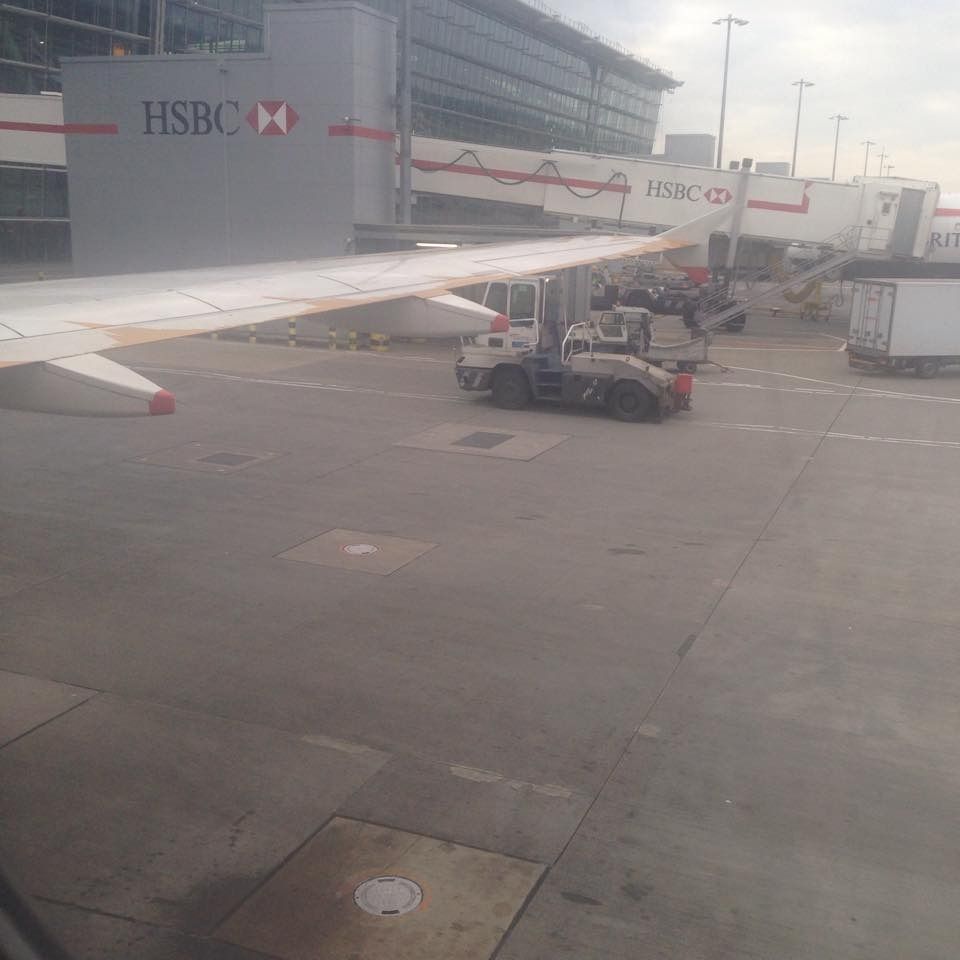 On stand after a very short flight from Dusseldorf.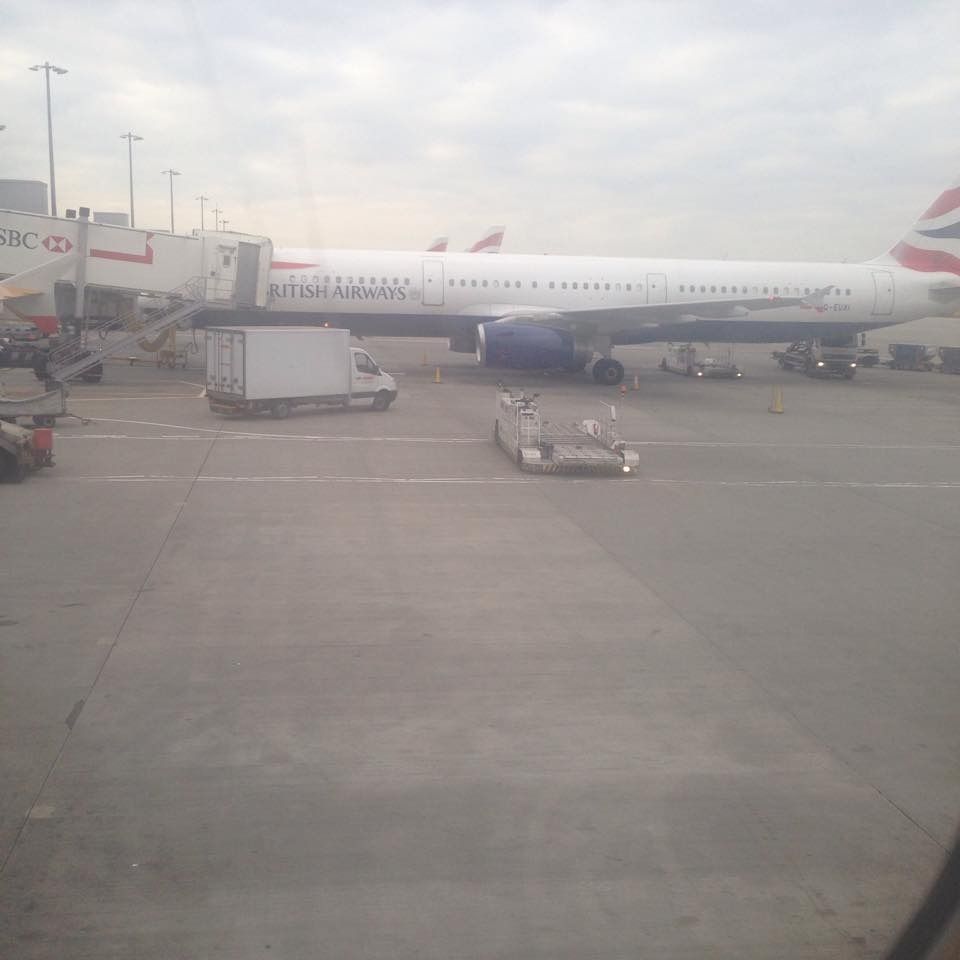 Parked up next to this A321 (G-EUX?), which by the look of it had people on it already!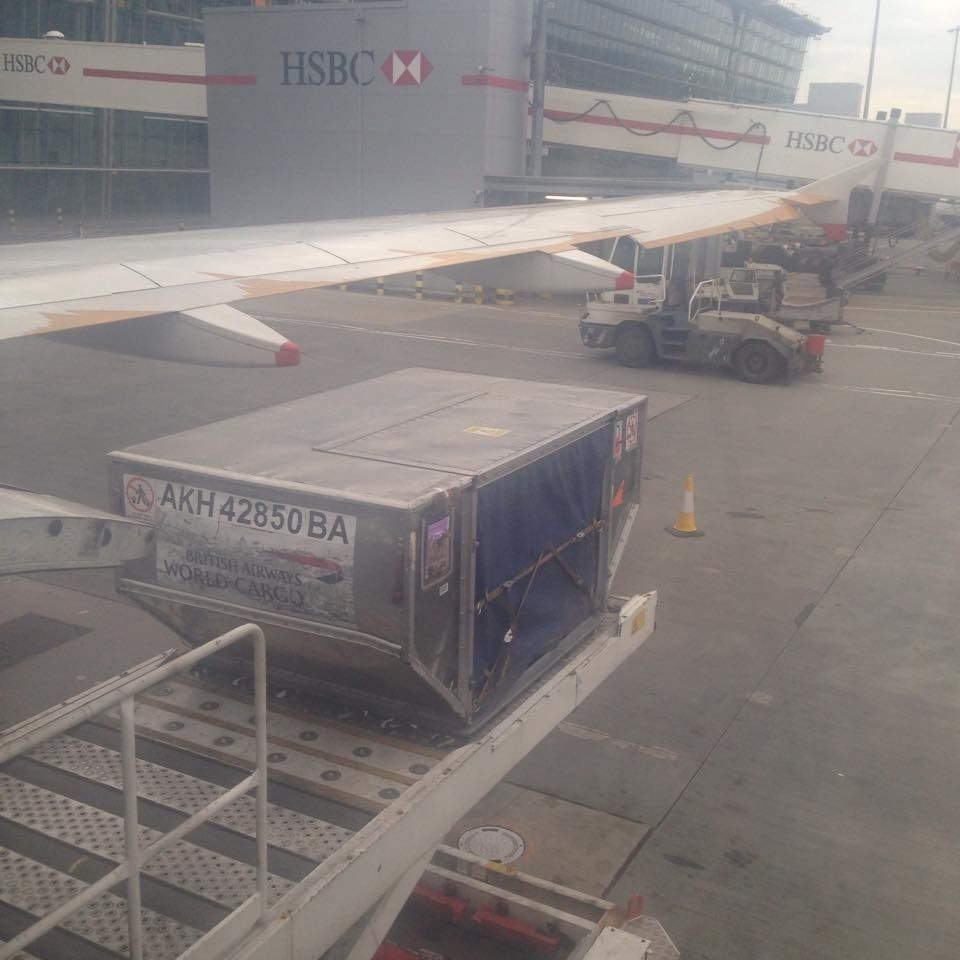 Baggage handlers sprung into work as soon as we got on stand!
Bye bye!
I was through customs in a matter of seconds thanks to the severe lack queues at T5 immigration, largely to most passengers using the e-passport gates leaving all of the counters free!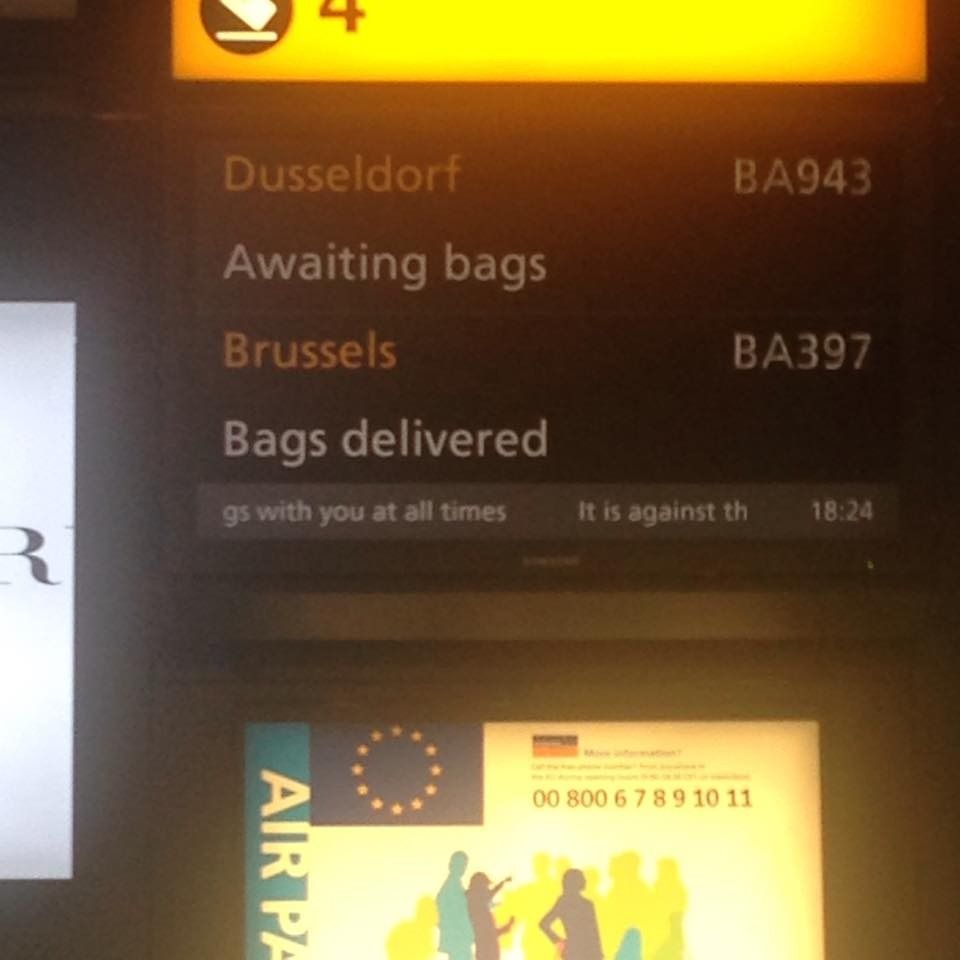 Just a few minutes after stepping off the plane, I was in the baggage claim hall, belt 4, where the bags took around 2 minutes before they too arrived.
I quickly picked up my bag and headed for the Heathrow Express!
Well guys, I hope you enjoyed the report, not much writing mostly pictures, but it's my first photo report, and my first report overall for a long time.
Auf Wiedersehen!