Full flight video on Cathay Pacific A350 (with boarding)
https://www.youtube.com/watch?v=evSOA1_C-Is
My Plan from sitting in my room in the UK was to fly on Finnair, Cathay and China Airline's A350. So I tried to keep abreast of the news. This flight nearly didn't happen. The china airlines also got moved and so they changed the date for me to the new date but i think that is also looking like it's changed to a date that i can't be in asia for so wasted money there i think.
And then I was on the mountain in hong kong waiting for the Cathay to arrive (2 days before my flight) but guess what? it was sat in Manila and wasn't coming home. Some people said a battery issue so it was there until the day i was to fly on it.
I checked in for my 4pm flight and asked which aircraft it was, her laptop showing as the A359 but i checked FR24 and it was still unkown and hadn't moved from Manila.
Up until 12pm it was still unkown and then suddenly it appeared at CX900D so it was flying back.
Luckily this day it was flying CX400 to Taipei and the day after it wasn't going to be, so i was damn lucky


This time arriving it took a long time to get through immigration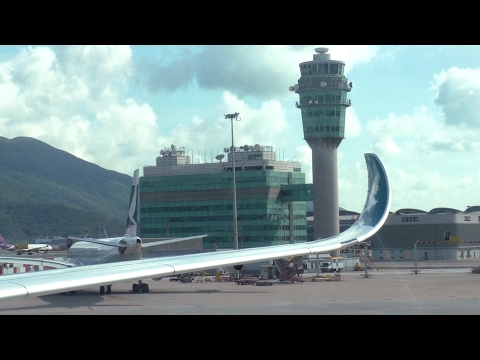 A350 Full flight on Cathay Pacific