Welcome to the Trip Report of my Norwegian flight from Barcelona to Tenerife North (Los Rodeos) Airport.
INCLUDES A 4K FULLY EDITED VIDEO-TRIP REPORT AT THE END OF THE POST
AT BARCELONA AIRPORT - TERMINAL 2
Our trip starts at Barcelona-El Prat Airport Terminal 2, where almost all low-cost airlines operate at BCN airport (except, of course, Vueling). The main building it's quite old but it's been remodeled a few years ago, so for the "relative low traffic" at this terminal, is more than enough.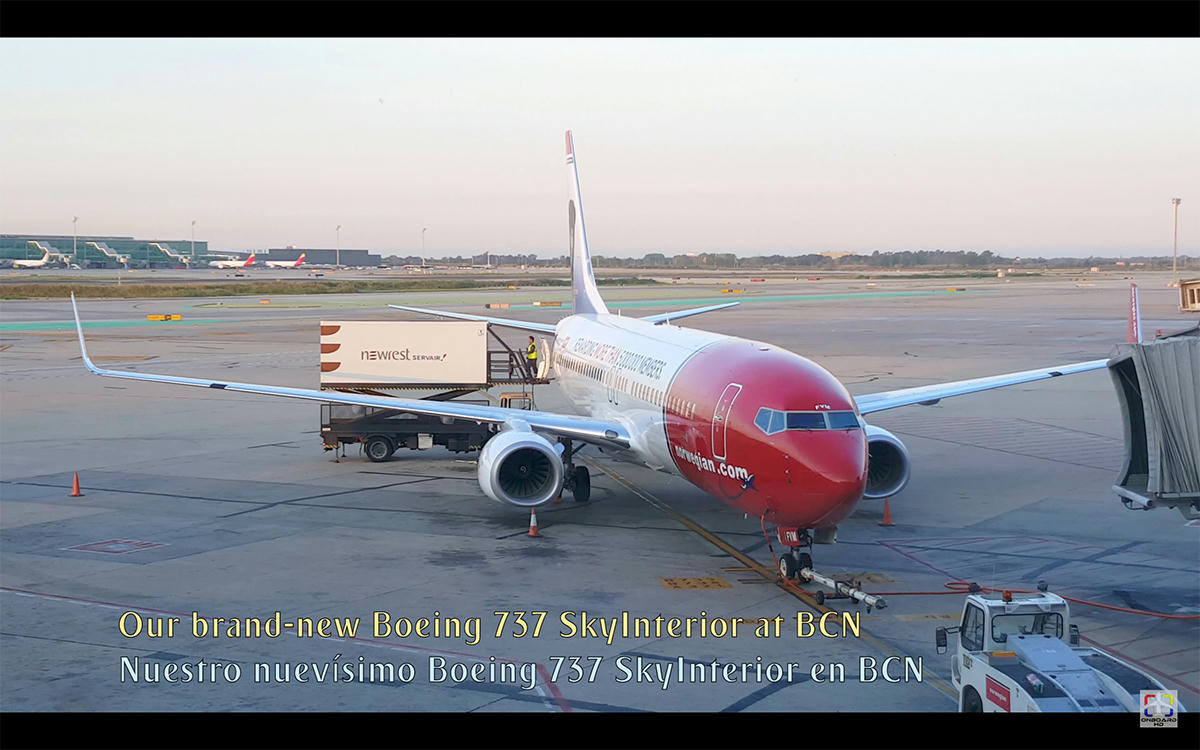 The safety control was fast (at least at the time when I've arrived) and if you're planning to go with little time, there's also the option of buying a fast-track at the safety control.
BOARDING THE BOEING
Norwegian doesn't offer Priority Boarding and that's one of the bad points that I've found on this airline. The boarding is made by rows. If you want to secure that your hand-luggage goes with you in the cabin you must be one the first in the queue if your'are in the front rows (and that doesn't guarantee you 100%). Norwegian should offer the possibility of buying priority boarding as all the other low-cost airlines.
Apart from that, the boarding process was nice and quite fast. In less than 10 minutes since we entered the gate, I was at my seat (7F). My hand-luggage was just over me, in the overhead compartment.
The airplane was a super-new Boeing 737-800W with the new Boeing SkyInterior and, of course, with the new Norwegian seats. The space between seats was great on the old Norwegian cabin layouts. In this one, it's even better. The slim seats give you around 1-2 additional centimeters (which sometimes makes the difference between a comfortable flight and a nightmare). Also, the new LED technology of the SkyInterior made the trip a lot more comfortable (cabin illumination changes the color imitating the outside light).
THE FLIGHT
Punctually, we took off from runway 25L and after the famous banking at 500 ft. we flew into the Mediterranean Sea before entering again the Peninsula.
The flight was scheduled for 3:25h at 38.000 ft. altitude, overflying Tarragona, Malaga, northwest African coast and finally the Canary Islands.
The catering service started around 30-40 minutes after takeoff. As in every low-cost airline, it was
pay-to-eat
. I must say that the Norwegian catering is probably the best in both relations quality-price and quantity-price.
After 3 hours we started the descent to Los Rodeos airport, with some nice views of the Teide Volcano. After a beautiful approach over the north of the island, we landed safely at Tenerife North airport.