For the past three weeks, I've been looking every where for a horse that fit me- I've probably been on every single breed, from 70 inches to its shoulders, up to 90, been on a horse that threw a hissyfit, and one that barely arsed itself to move...
Finally, today, I met my dream horse- her name is Hiatus Stay, and she's the calmest, sweetest, most lovable creature I've ever met. I instantly fell in love with her, and it didn't take long (approximately a vet check-up, just to make sure she was alright
) before I told the owner that SHE was the horse I wanted to buy... today's been better than christmas
And here's my baby: Hiatus Stay ("Stay" for short... I do want to change her name though
"STAY, stay!!!"
):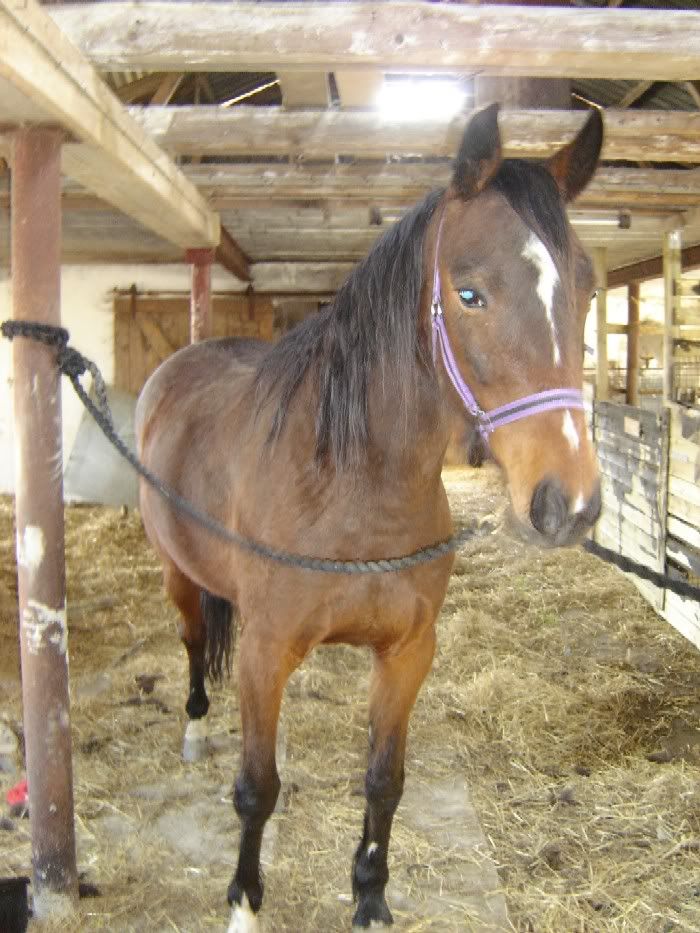 Her mane is a little messed up as she's been rolling around in the grass in the paddock all day, but she was absolutely beautiful
Any other horseowners here on a.net? Or just someone who enjoys equipage? I know there aren't many girls here, but men can sure as hell practice this sport too