On January 20, 2007, a Czech Ski Jumper, Jan Mazoch, had a very scarry accident when jumping. The tournamnet was in Zakopane, Poland and was a part of the World Ski Jumping Season 2006/2007.
Jan Mazoch fell jsut after the jump and hit the ram with his head loosing consciousness, and thene bouced few times untill stopping. He was immidiately transported to the local hospital in the city of Zakopane. Doctors say that his condition is critical. Docotrs claim taht there is an inside beeling of stoamch and skull plus other major interantl damages including head.
Right now Mazoch is on his way to the specialsitic clinic in Krakow, south of Poland. Jumper is still unconsciuos and his condition is realy bad.
Jan Mazoch was a Czech ski jumper. It was not his first tournament.
The casue is said to be the strong wind that casued his right ski to move back while being in thr air. The second tour of the tounament was immidiately cancelled after the accident.
Ski Jumping is a sport where jumpers jump form a ramp on theri skiis. They reach up to the speed of 100km/h during the jump. The length of the ramp varies from 60m to 180m. However longest jumps can be up to 240m !
Zakopane is a city in Poalnd, in the south in mountains. It is part of the tournamnet to jump on the "Wielka Krokwia". There were not any major accidents in Zakopane yet until today...
Also I know it might be just a coincidence, but if you go to Mazoch's site, and see the pics that were taken exactly the year before in Zakopane, before the tournament, you can see taht on all pics he is standing in front of an ambualnce....hmm weird isn't it ?
http://www.jan-mazoch.com/
Also I know this topic might be boring to you, or some moay say "wtf is ski jumping" but I am big fan of this sport.
I hoep jan Mazoch will be getting better and taht he will sooner or later return to hsi carrer.
Pics of the accident: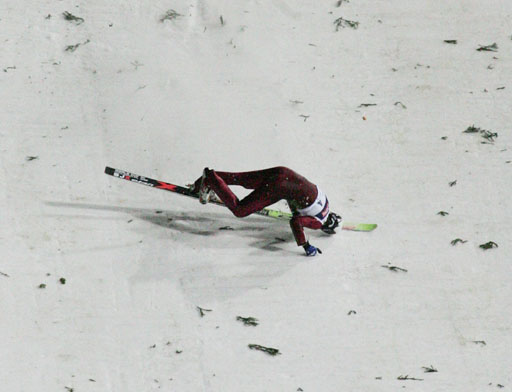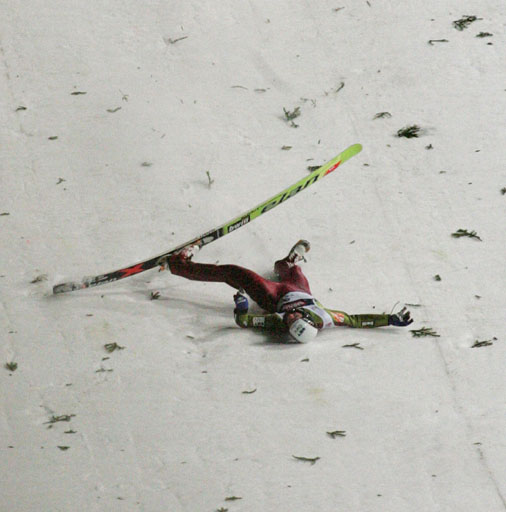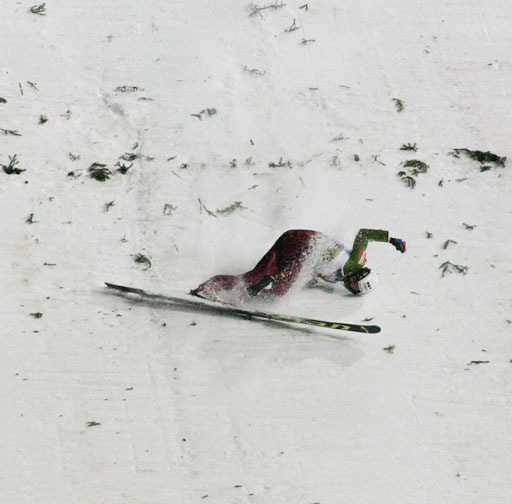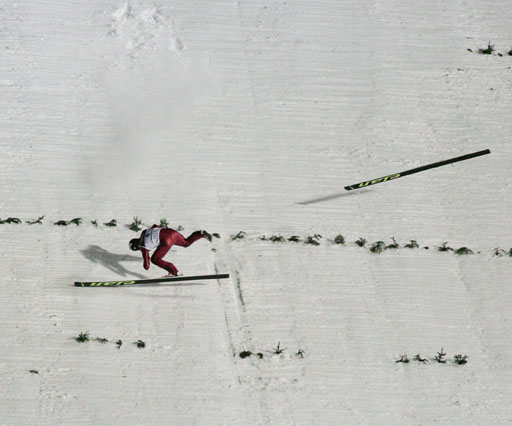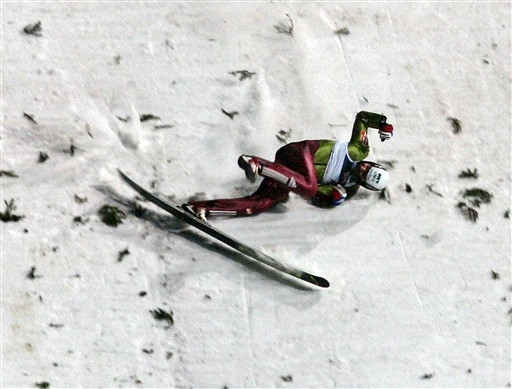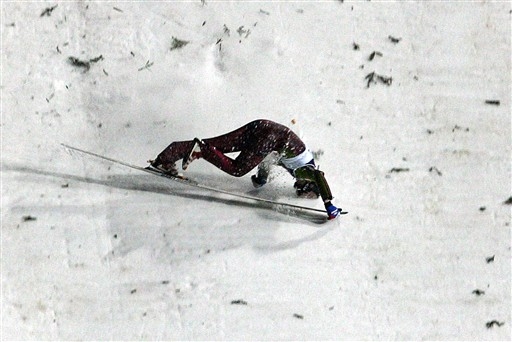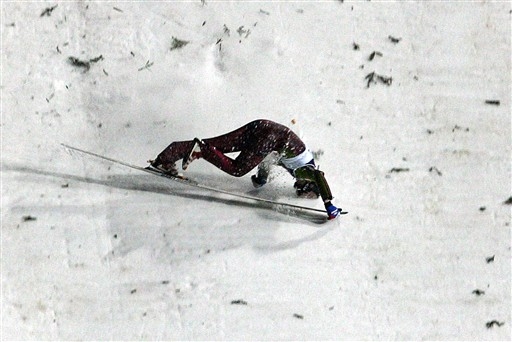 And some pics for those who are not familir with this great winter sport: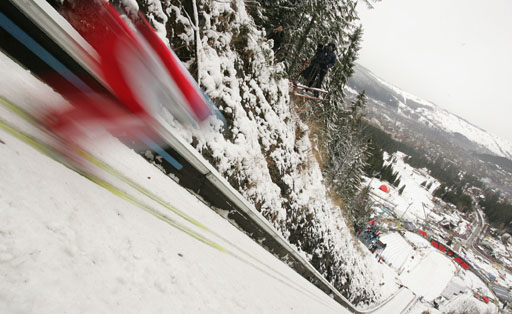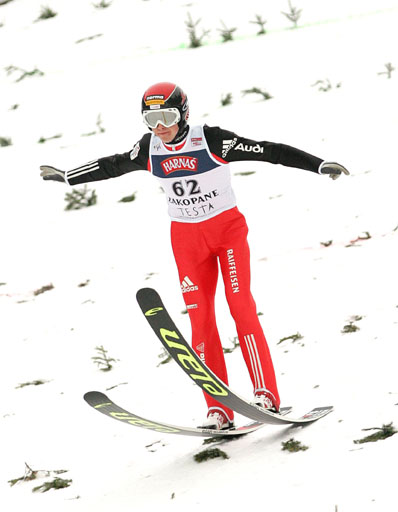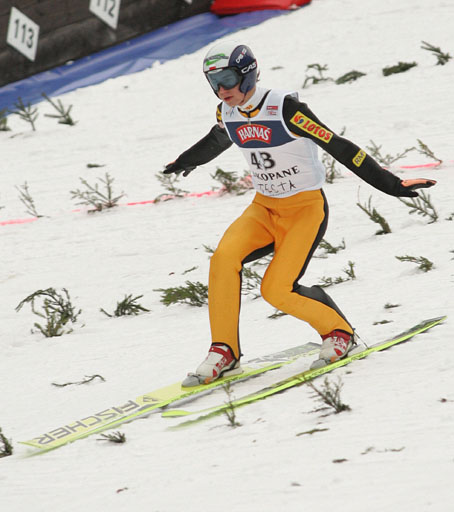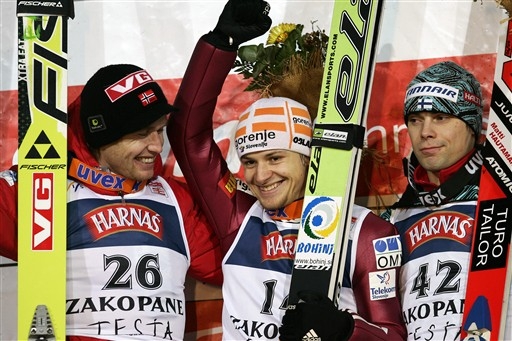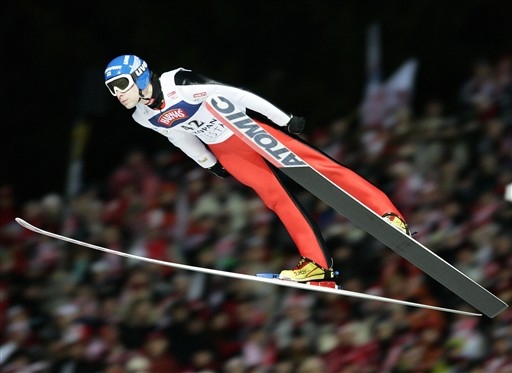 GOOD LUCK JAN !!!
Source:
http://sport.wp.pl/wiadomosc.html?wi...1169335650.217