(Wait for it to load! I do think that it's worth it!)
Well,
I watched a house burn down last night. My english teacher is a volunteer firefighter (which is pretty cool in itself), and she told us that Clay County Fire Rescue (or CCFR, the fire department in the county that I live in) was going to burn down a house. They do this when people donate their houses to the fire department. The CCFR uses them for training, and for a free demolition service to residents of Clay county. After I got there, I talked to my teacher (she was in firefighter mode at this time) breifly, and then a woman that I didn't know walked up and started talking to me. She asked me if my camera was a video camera, and I replied that it wasn't, it was a still camera. She them told me that this house was the house that she grew up in, and that she flew in from New York to see it be burned down. She said that there were many memories (of course) that she had, this being her childhood home, and said that she would pay me for any photos that she liked (!!). So, this was, I guess, my first shoot for money. Therefore, how much should I ask? Any how, I took upwards of 300 photographs, but here are some of the better pics, or so I think.
Tanker belonging to CCFR

One of CCFR's Trucks coming to the site of the burn

I like this one, because this fireman had his digital Maxxum on him all night, and it reminded me of an enthusiast at an airport. I guess I just thought it a unique link between us and them.

A bunch of firefighters in front of the doomed house. I like this one too, because it's framed by the 'Fire Line' tape.

The next series of photos outlines the burn, from the two begining training burns, to the house engulfed in flame, to the aftermath.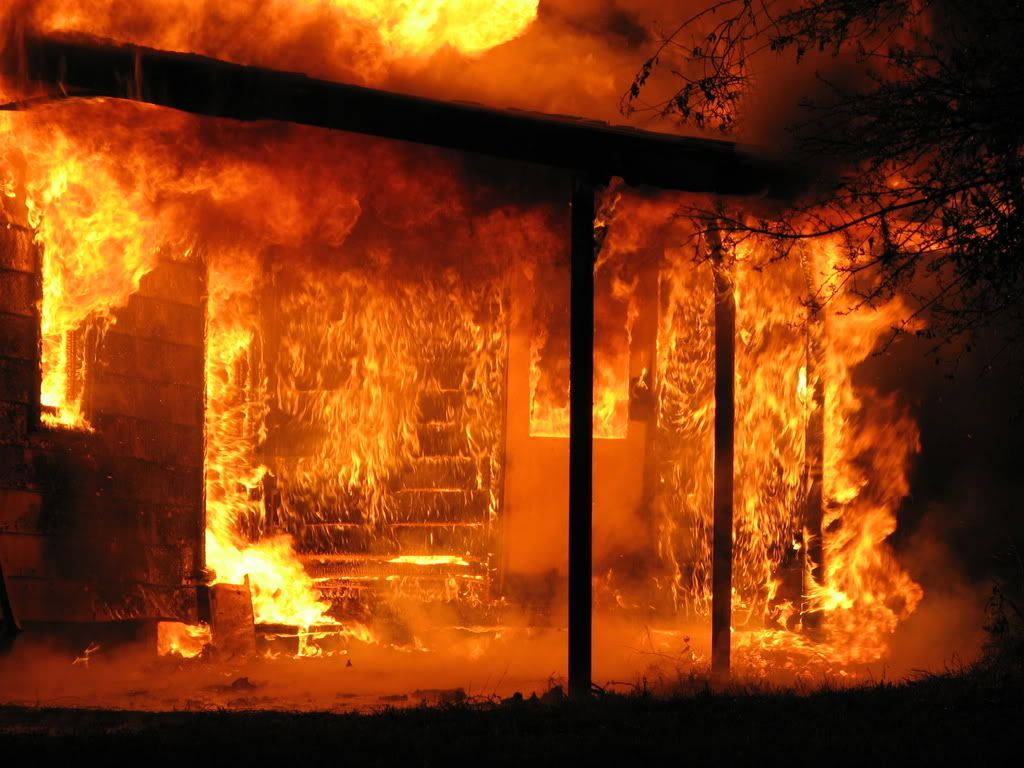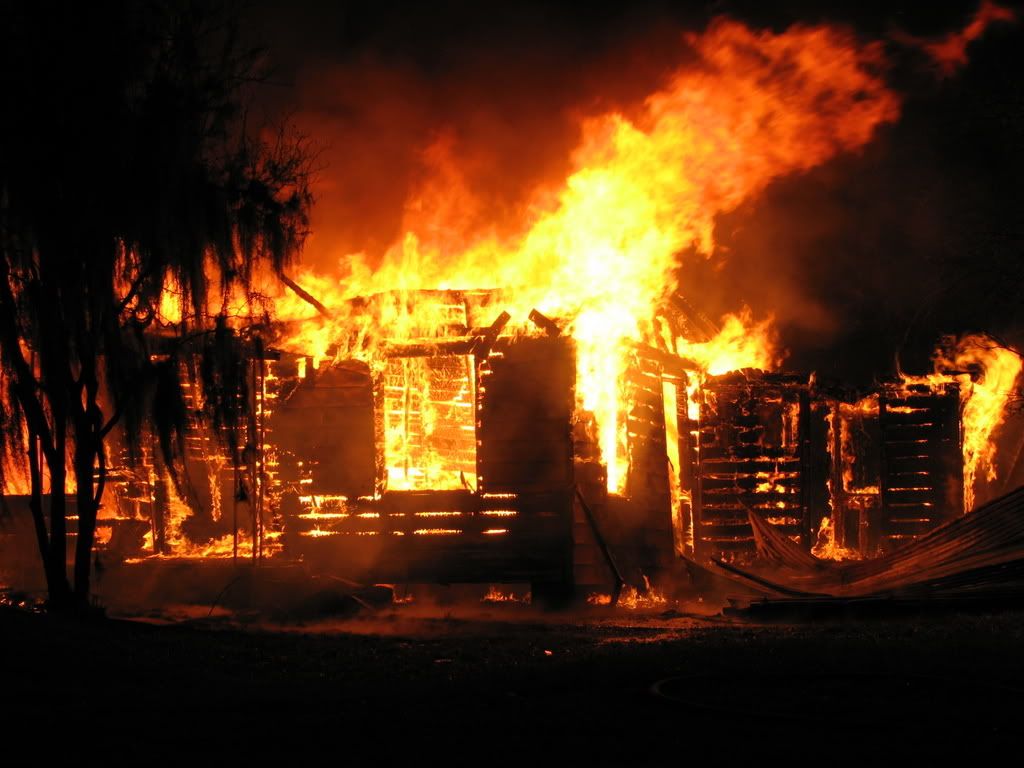 (
I know the quality on the last pic is bad, as I used the built in flash on my Canon S3 IS, but I wanted to illuminate some of the are to illustrate that it was completely destroyed.)


Watching this house burn down was a lot sadder than I anticipated. While I was fascinated beyond belief, glancing over at the woman and her father (who had raised five children in this house!) every so often was sobering and made my experience rather emotional.
I hope that you enjoyed my report, and look forward to your comments of my heaping amount of photos!
A.M.