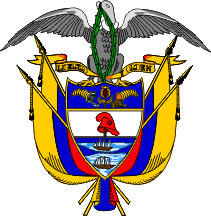 REPUBLICA DE COLOMBIA
MINISTERIO DE RELACIONES EXTERIORES
CONSULADO DE LA REPUBLICA DE COLOMBIA EN JETPHOTOS.NET
Welcome to the Consulate of Colombia at Jetphotos.net!!!
The place for everything Colombian!!!
But, since we're just opening, and I'm just thinking what to make of this thread, feel free to suggest additions or ask anything about Colombia.
AndresDuque and Avianca 757 are my vice-consuls.
We'll expect your inquiries about our beautiful country.
Sincerely
(signed)
Carlos A. Leiva
Consul