WEll, August 15, 1947 was when thoise nasty Brits
finally left! Been 55 years and we're in no better state than we were in the thirties! BUt hey, it's one of my countries, and I gotta give tips to it for the unknown pleasures of the country. I've always considered India as my second home when I need to get away from sprawl and dust and noise of ATL.
Since we're originally from a village, I wake up to crows and go to bed to crickets and odd bugs. Lucnch is usually at 10 and then I get to sit around for a few hours before going into town!
Sucks I didn't go this year!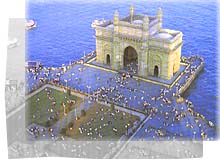 So there ya have it!
Happy Birthday,
India
From all 1.4 billion of us