Sup,
So yes, Toronto is going through a snow storm since like last wednesday, getting tons of snow (up to 60cms where I live - Mississauga/Oakville). And it doesn't looks like it will stop. So I decided to take some pictures and share with ya'll - hope ya njoy
#1: Pictures from my house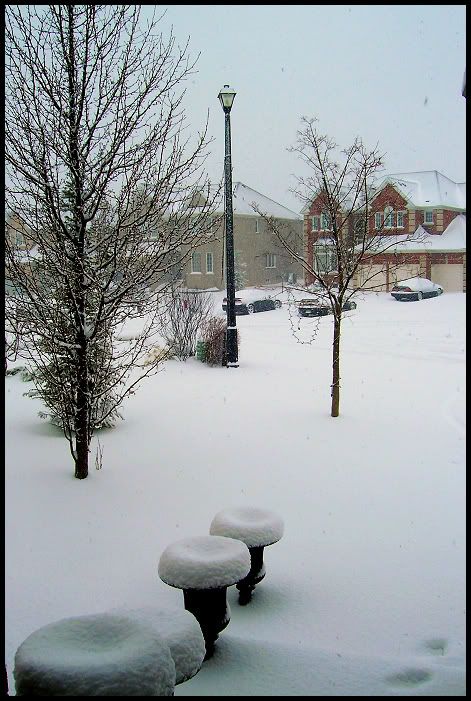 This picture was taken last wednesday (in the morning). You can see how much snow fell during the night.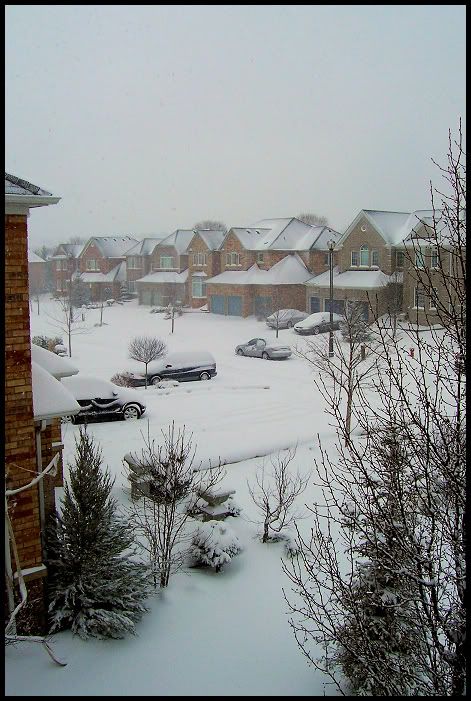 Looking down my street/court - looks like some were grounded by snow and didn't leave for work that morning.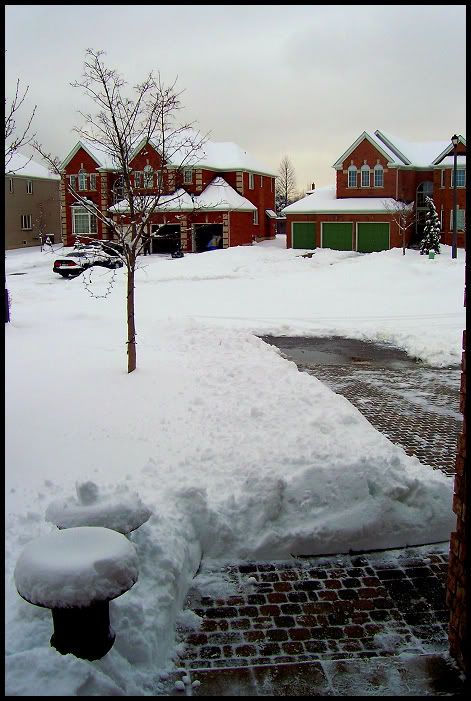 That's how much snow actually fell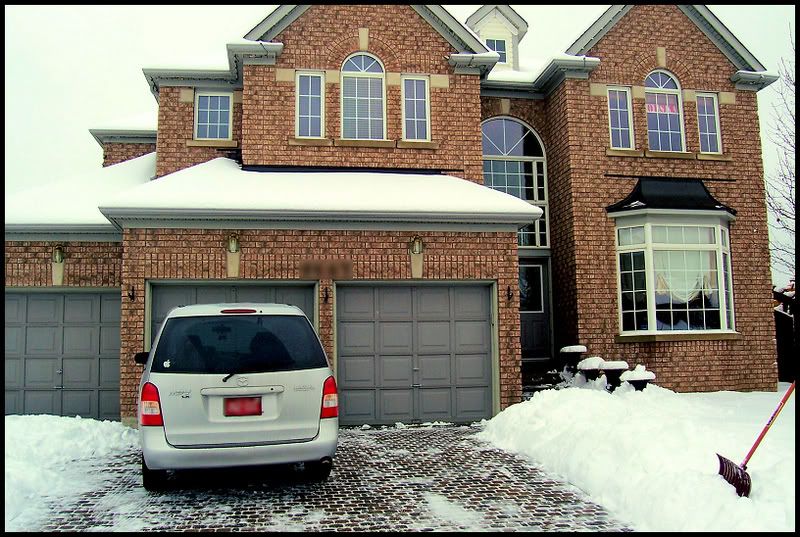 My house and driveway after removing all the snow. I had to dig my car out as it got stuck while trying to drive through snow..
Results of the winter.. driving too fast, didn't know how icy my driveway was.. hit the doors with my car. Luckily only few scratches on the hood..
#2: Attempt at night exposure shots:
Looking down my street again, this time at night
Ma driveway and houses around the court
My driveway again, this time with more snow. Taken just before night snow removal
My dad's ride sleeping on the driveway.. temperature dropped to -30 degrees at night.. poor car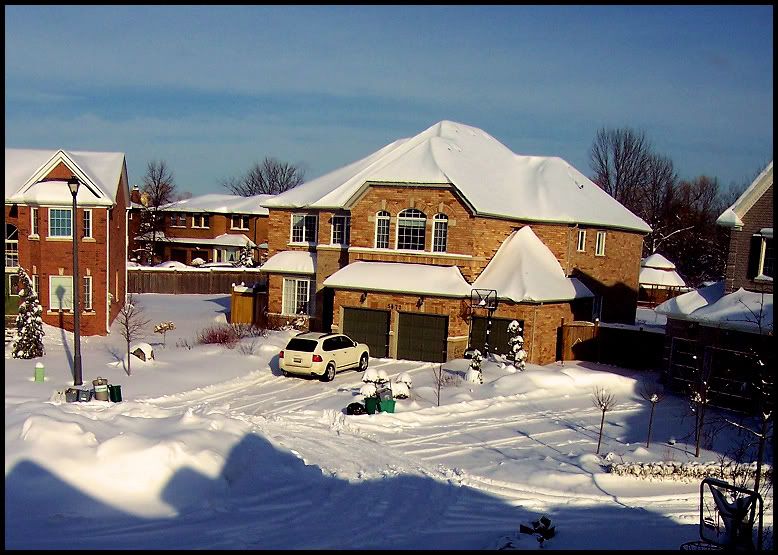 Friday morning that's what we get - snow, full sun and -10 degrees. Time for a morning walk to the park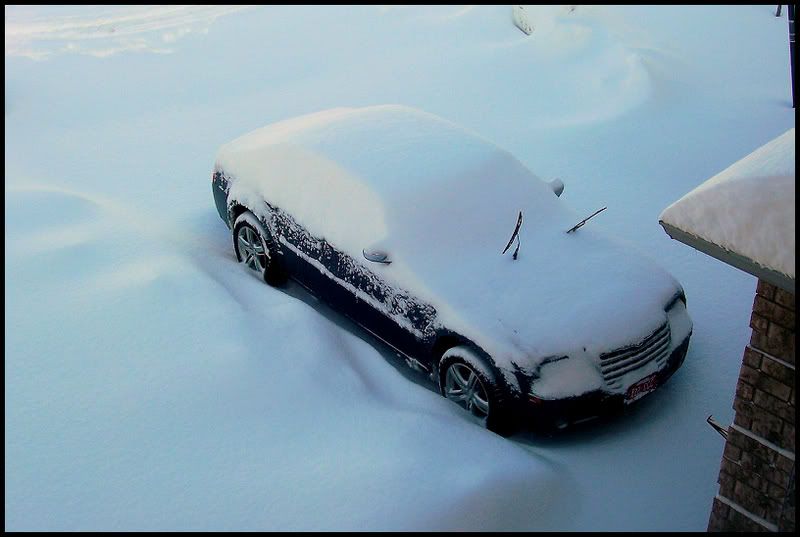 Ya, have fun driving to work.. even more snow from the night
More and more snaw made it imposible for cars to enter driveways, so ppl had to park on the street.. or what used to be street.
Frozen lake shore
Looking down the backyard.. some stormy clouds over the lake
Ahh the back looks so much nicer with all that snow
More snow, with the lake Ontario and Toronto skyline
That looks cool !
#3: Niagara falls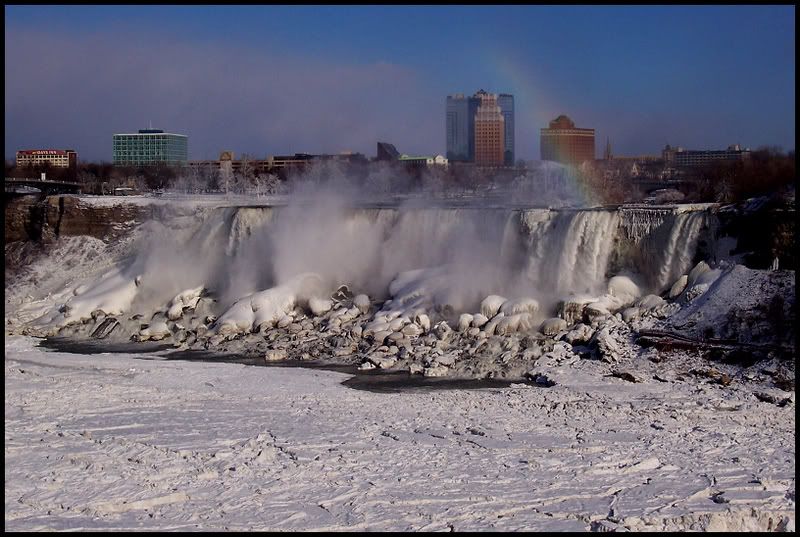 Frozen falls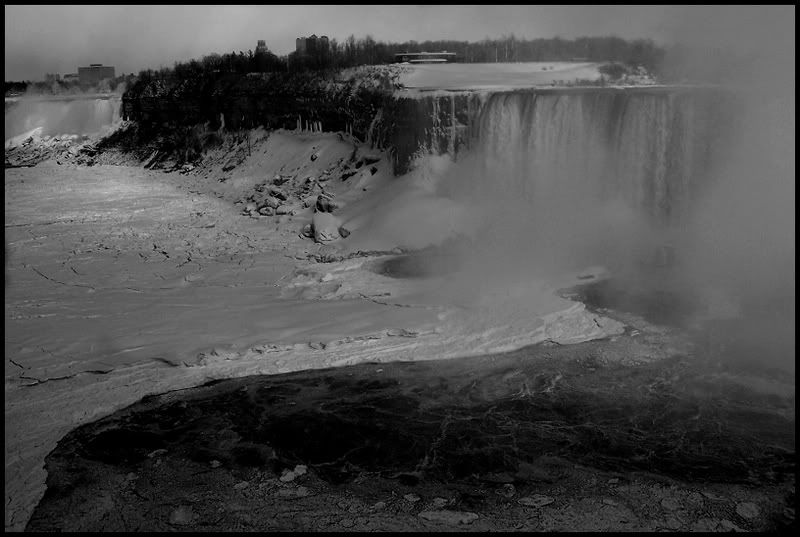 Niagara Falls during the winter time
Frozen trees and such..
This is my friend's attempt at night exposure high speed pic.. taken while I was drivin back to Toronto from Niagara. Got my dad's 300 for the day
You can see the temperature is -14..
And this is what it looks liek today.. and it only keeps on snowing. I will take more pictures later tonite nad post them, and I might go to park tomorrow to take more winter scenery shots
Hope you like those amateourish photos. Sorry I have a bad camera