Just happened yesterday, in the city where my grandma lives. I know accidents like this happen all the time, but I just wanted to show you this one, as it really portaits what happes when you crash into concrete piliar at a high speed in an exotic car.
A Ferrari 360 Modena was driven by two journalists, from a car magazine, when it crashed into a concrete pilar going of the highway. The car was travelling at over 200km/h in the city
Passenger was killed on the scene, driver is in hospital in critical condition..
This is what is left from what used to be an exotic car..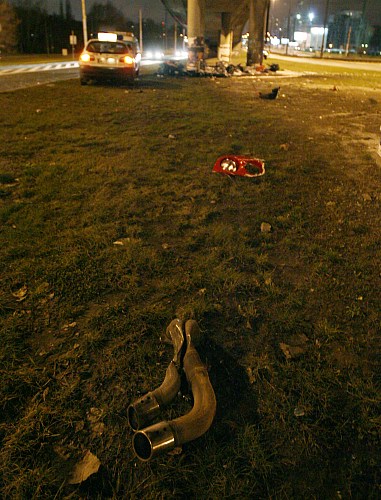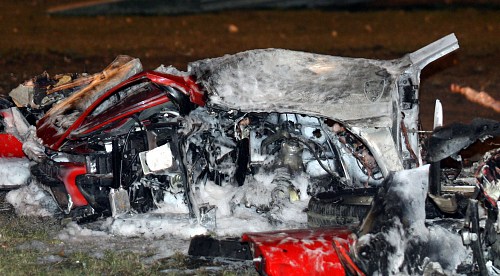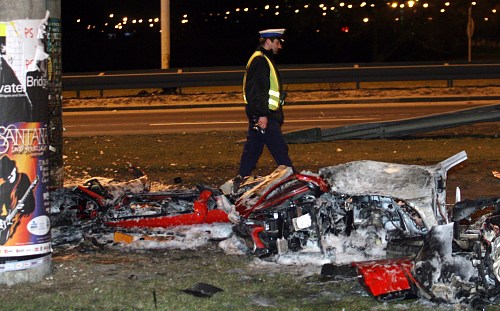 Well yea.. I am really surprised the driver wasn't killed..
Good thing they crashed into a pilar, not another car..
Oh, and please don't turn it into another 'Patryk's driving' thread. This is just to show ya that going at 200km/h in the city is definately too fast..